This is the area that me and the guys went to do a prerun earlier this spring. It felt really dry then.
The east side of the photo is the western entrance to Yosemite which is closed right now.
The northern or top of the picture is the Hetch Hechy reservoir which is one of the main supplies of water for the bay area.
The circled area is the Clavey river bridge which now seems to be engulfed in the blaze.
PDF of the current perimeter for the Rim Fire. with fire breaks
http://inciweb.nwcg.gov/photos/CASTF/2013-08-17-1950-Rim/picts/2013_09_15-08.44.14.197-CDT.jpeg
this was our wheeling thread with some nice pictures
http://www.thenewx.org/forum/showthread.php?t=63551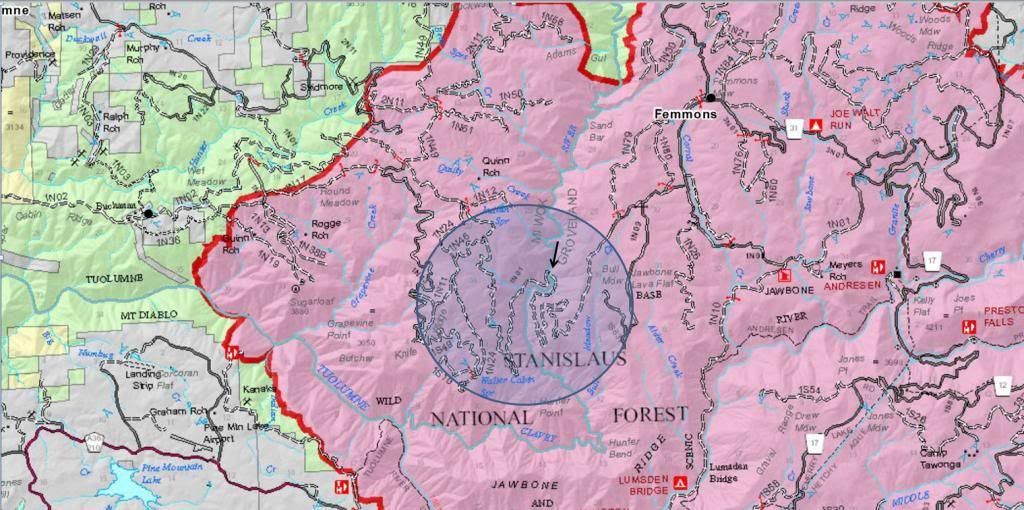 As seen from space.