Intro Comments:
What an amazing vehicle. It takes me where I want to go every time and can't wait till the next adventure it takes me on.
Username:
XterraVT
Make:
Nissan
Year:
2005
Model:
Xterra
Trim:
OR - SAS'ed
Color: Super Black
MODS
Interior:
Pioneer Avic - x940bt ( In-dash Nav/ DVD )
Polk MMC690 front speakers
Polk MMC650 rear speakers
JL Audio M4500 4 channel marine amp
Scan Gauge II
Cobra WXST 75 CB
FireStik II antenna
SuperBriteLED Interior lights
EdgeStar 43qrt 12v/ 110v fridge
HX370 VHF Handheld Radio
Garvin Rear Cargo Rack
* Coming soon* BlueSea 4 switch panel ( Mounted in Sun Glass holder area for Lights )
Exterior:
Shrockworks Front Bumper
Shrockworks Sliders
Shrockworks Skids
Shrockworks Rear Bumper w/ Tire Carrier
Mile Marker V10 winch w/ Viking Syn line
Nissan Window Vents
Baja Replacement Rack
Baja light Bar
Gobi Ladder w/ HD struts
17" Mickey Thompson Classic Locks ( Camo Green )
37" GoodYear MT/Rs with Kevlar
Hella Rally 4000 Compact driving - 4 Roof
Hella Rally 4000 FF Driving - Bumper
Hella AS115 Duel halogen work light - Rear
Hella Supertone Horn 118db
Suspension / Drivetrain:
JK Rubicon Front D44 w/ Locker
G2 5.13 Gears
Reid High Steer Knuckles
RCV Axle Shafts
Synergy Inner/ Outer Sleeves
Synergy C-Gussets
Ruff Stuff Diff Cover
Tom Woods Custom Drive Shafts
Bilstein 9100 Rock Crawler Coil Overs
JK Rubicon Rear D44 w/ Locker
G2 5.13 Gears
*Coming Soon* - Superior Rear Chromoly Axle Shafts
Ruff Stuff Diff Cover
PRG Adjustable Shackles
Bilstein 7100 Remote Res.
Alcan Replacement Leaves 200+ over stock
Performance:
Snorkel
Volant CAI
DT Short tube headers
New Cats
DT B-Pipes
Dynomax Exhaust
SS Brake Lines
*Coming Soon* - Griffin Radiator
Trail Gear:
Power Tank 10# w/ HPX regulator and HD tire inflator
Power Tank 15# w/ Pro XP300 regulator and 0-255 Digi gauge
Master Flow 1050 Tsunami compressor ( Back-up to CO2 )
True Temper Shovel ( Fiberglass )
True Temper Axe ( Fiberglass )
Scepter Fuel Cans ( 5 )
Scepter Water Can ( 1 )
Hi-Lift Extreme w/ OR base
Pro Comp 2" x 30' Strap
Pro Comp 3" x 30' Strap
Pro Comp Tree Saver Strap
Master Pull Super Yanker Kinetic Recovery Rope 1"x30'
ARB Snatch Block
ARB Tire Repair kit
Pelican 1520 case ( Extra fluids – Brake, Oil, Diff, Steering … )
Pelican 1600 case ( Tools/ Air tools and small parts )
Pelican 1700 case ( roof mount for trail gear )
PHOTOS
Too Clean - PRG 3" S/L Installed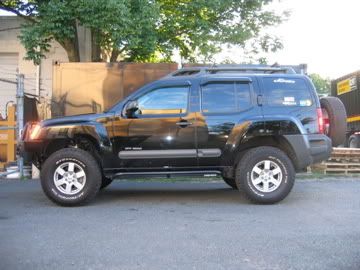 Before May 1, 2011
After May 23, 2011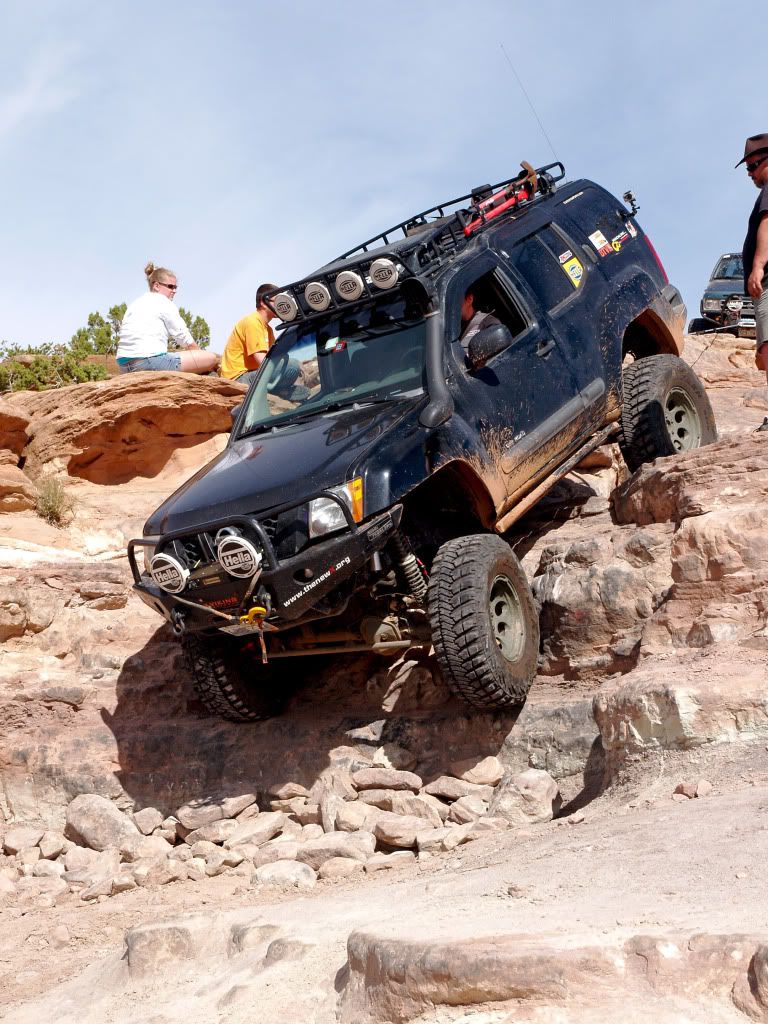 Action
Rausch Creek (Yellow Jacket)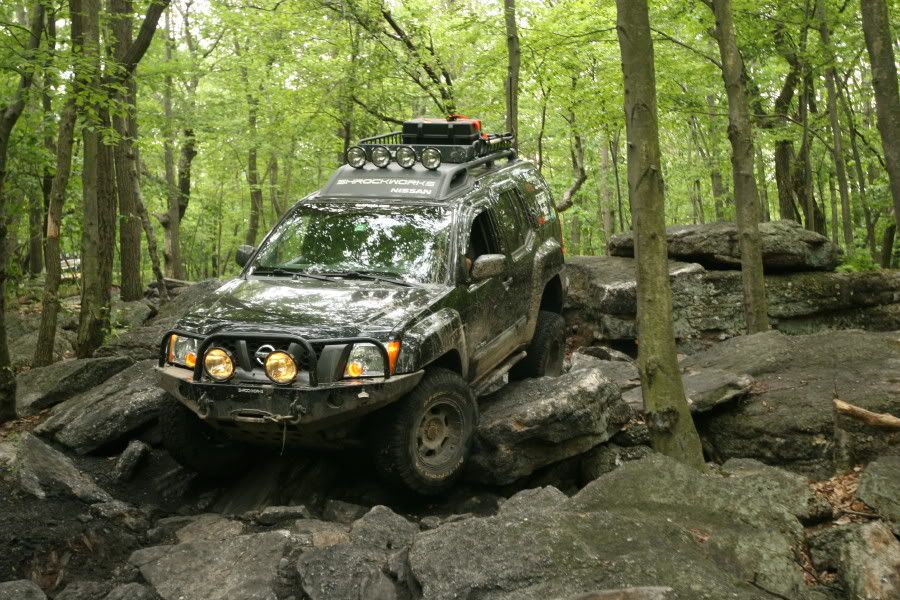 Lake Christy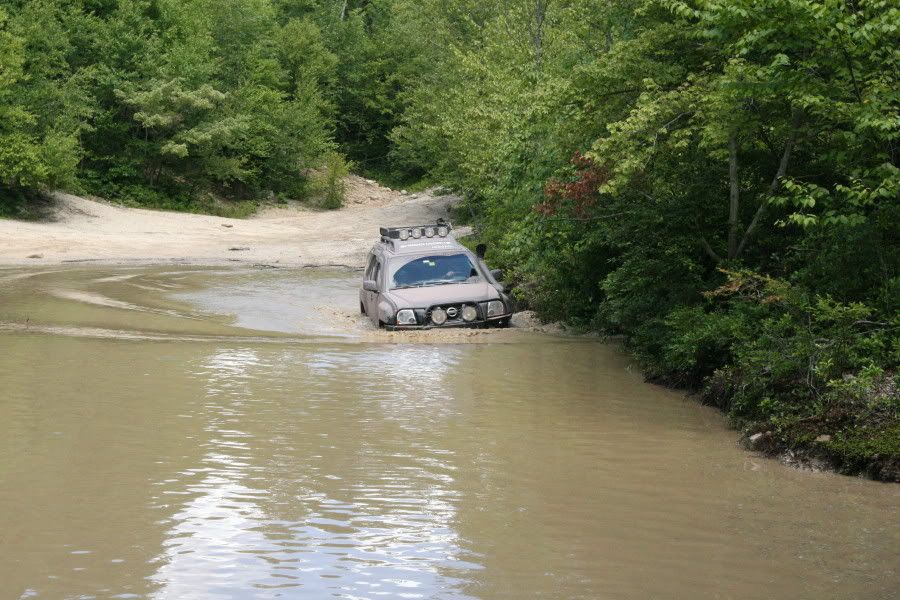 X-Fest in VA
Rausch Creek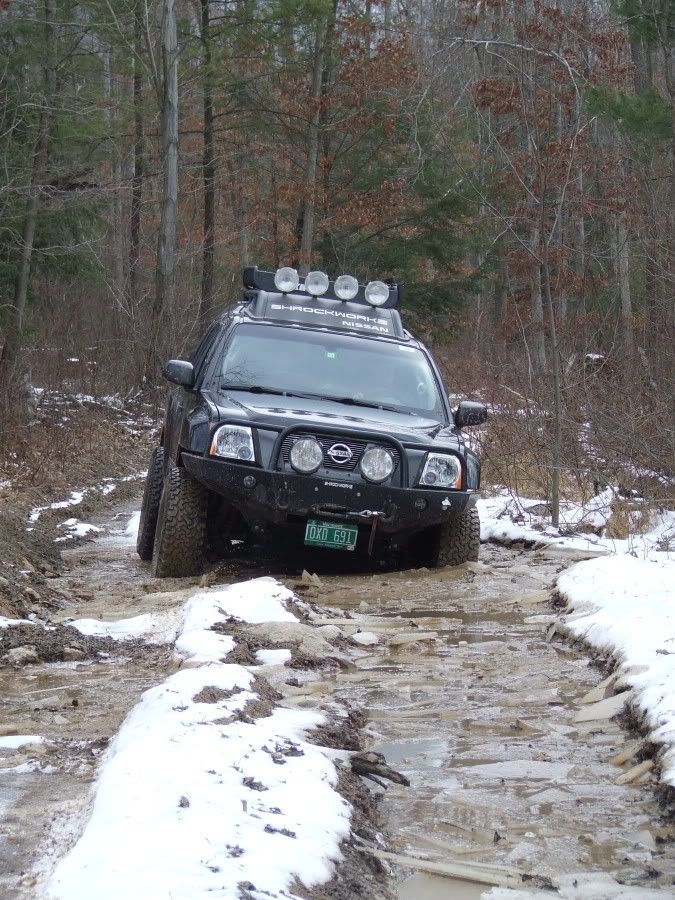 Rausch Creek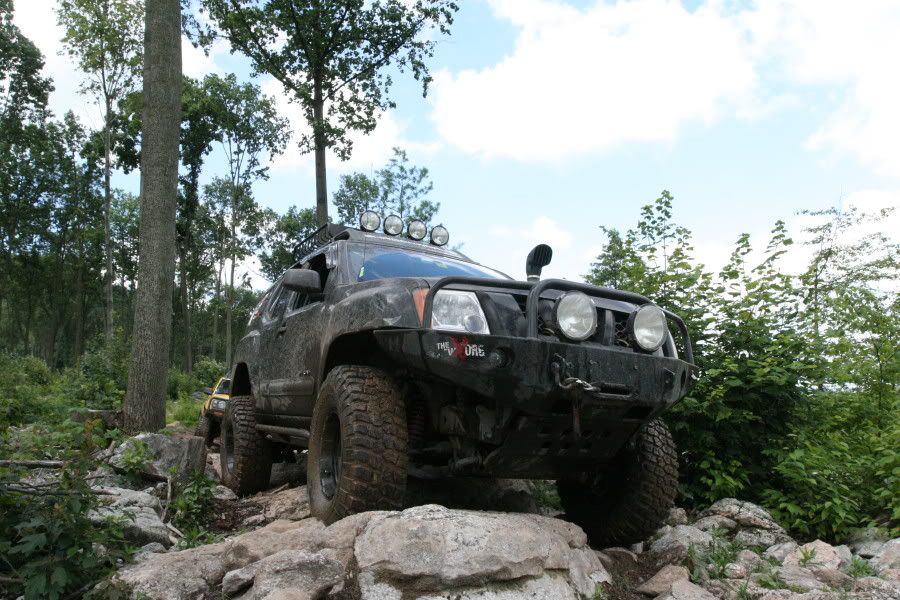 1st Gen Recovery Vehicle
To be continued!!!