XterraPA





Year:

2005


Make:

Nissan


Model:

Xterra


Trim:

"S"


Color:

Super Black


Transmission:

Manual 6 Speed
Our new spotter, Lincoln Q.
Suspension/Tires/Wheels:
BFG 315/75/16 KM2s
The Original Stealth 16" S Rims - 5
Black OEM Steel Rims - 5
1.5" Wheel Spacers (On Rear Wheels)
Stillen Cross Drilled Sport Rotors
Stillen Metal Matrix Brake Pads
PRG Titan UCAs - w/ 2.0 Heim Joints
Radflo 2.5" Extended Coilovers with 600lb Eibach Springs.
Alcan Leaf Packs w/ 425lb And 4"s lift
PRG 3" Shackles - w/ .5" - 2" of Adjustable Lift
Bilstein Rear Shocks
Bilstein 5165 Piggy-Back Rear Shocks
PRG Bump Stops
Extended Braided Front Brake Lines - PRG
Extended Braided Rear Brake Lines - A.C.
Rear Differential Breather
Armor:
Shrockworks Front Bumper - Black
Shrockworks Sliders - Black
Shrockworks Skids Black
Shrockworks Rear Bumper w/ Tire Carrier - Black
Rocky Road Diff Guard
Mag-Hytec Emergency Brake Bracket for D44 Rear Diff Cover
Mag-Hytec Gasket Seal for Rear M226 Differential
Rugged Rocks Aluminum Winch Fairlead
Powertrain/Driveline Mods:
Rugged Rocks 4.56 Gearing Front & Rear
ARB M205 Front Air Locker
ARB M226 Rear Air Locker
Nisstec Rear Driveshaft with rear 1360 U-Joint (CV eliminated)
Dynomax Cat Back Exhaust
Volant CIA w/ Powercore
JWT Organic Clutch, Pressure Plate & Lightweight, Aluminum Flywheel
Precision "Super Strength" U-Joints (Front & Rear)
Extended Stick Shift 2"s to match A.C. 2" BL
Airflow Snorkel w/ Volant CIA Adapter
Griffin Radiator
Electrical:
Optima RedTop D34R Battery w/ Reverse Terminals
Gold Fitted Battery Terminal Connection
COBRA 29LXBT 40-Channel CB Radio w/NOAA Weather
Road Pro 5 Watt External CB Speaker
ARB - CKMA12 Air Compressor
4' KW4 FireStik (Red)
Scan Gauge II
Keyless Entry
Aurora 20" LED Light Bar
PIAA 510 Xtreme White Lights (2 Driving & 2 Fogs on Roof Rack)
PIAA 1500 Flood Lights On Rear of Roof Rack
LUX LED Rock Lights in White
OEM Fog Lights Added
OTRATTW Rocker Switches with Blue Lights
Blue Seas 100amp Fuse Block w/ 6gauge 100amp inline fuse
Sylvania Silver Star White Head Lights
PIAA Sport Horn
Pinoneer AVH-X4800BS DVD Head Unit w/ BlueTooth and USB
Miscellaneous Exterior Mods:
Vent/Rain Shades
Hood Guard Bug Deflector
Disco Dan Custom Roof Rack (Official GPAX Version)
Gobi Ladder (for Shrockworks w/ Hi-Lift Mount)
GOBI Rear Struts
Xterra Badge Relocation
2" A.C. Body Lift
Hydraulic Hood Rod Mod
Poison Spyder Hood Louver
Removed Rear Sway Bar
Stealth Bedlined Grill
FireStik Heavy Duty Spring
Xterra Flag (1 of a Kind)
Interior Mods
Superbright LED Interior Lights
Xterra All-Weather Floormats
Raingler RINX Ceiling Net
3 Cell MagLite Mounted to Rear Cargo Area
2 Cell MagLite Mounted to Center Console
1 Cell MagLite Mounted to Driver's Door
Kidde Dry Chemical Fire Extinguisher
Rear "Rex Rug" Carpet Mod
Olympic Mountaineer Rear Storage Rack
Nalgene 32oz Water Bottle
ARB - Compressor Hose Kit
Recovery/Survival Gear
Warn XD9000i Winch
Viking Synthetic Winchline
Viking Winchline Hook
Warn Wireless Winch Controller
4 - Crosby 3/4" Shackles - Red
4 - 3/4" Shackles - Silver
48" Hi-Lift (Red & Black)
Hi-Lift Off-Road Base
Hi-Lift Lift Mate
Staun Tire Deflators
ARB Tire Deflator
ARB 1,200kG Snatch Strap
ARB Tree-Saver Strap
2 - Johnson & Johnson First Aid Kits
Survival Gear (Tent, Blanket, MRE Packets, Flares, etc.)
3 - Gerry Cans: 2 Gas, 1 Water (Black & Red)
SuperFlow MV-50 Portable Air Compressor
Powertank 10lb Portable C02 System
"This truck is my hobby, my passion, my film production vehicle and my mobile office."



100,000 Miles and still going strong!



Titan Suspension - Installed 4/3/2011


Rugged Rocks Gear Swap - Installed 6/7/2011
ARB Rear Air Locker Installed 6/7/2011

35" BFG KM2s Mounted



NeXterra KiXx Run 2010 - Rausch Creek - Yellow Jacket Trail




Campana Invitational Snow Run 2009
August 2008 Truck of the Month ("Dry River" Water Crossing at GWNF in VA)



ECXC 2012

Disco Dan Roof Rack Installed!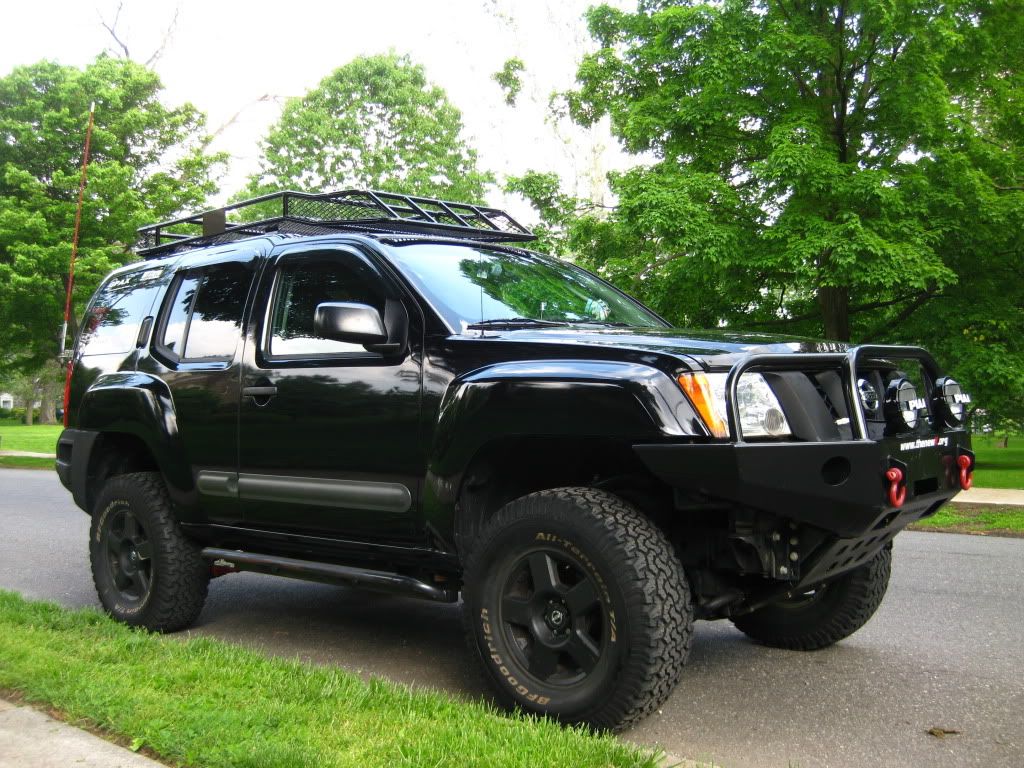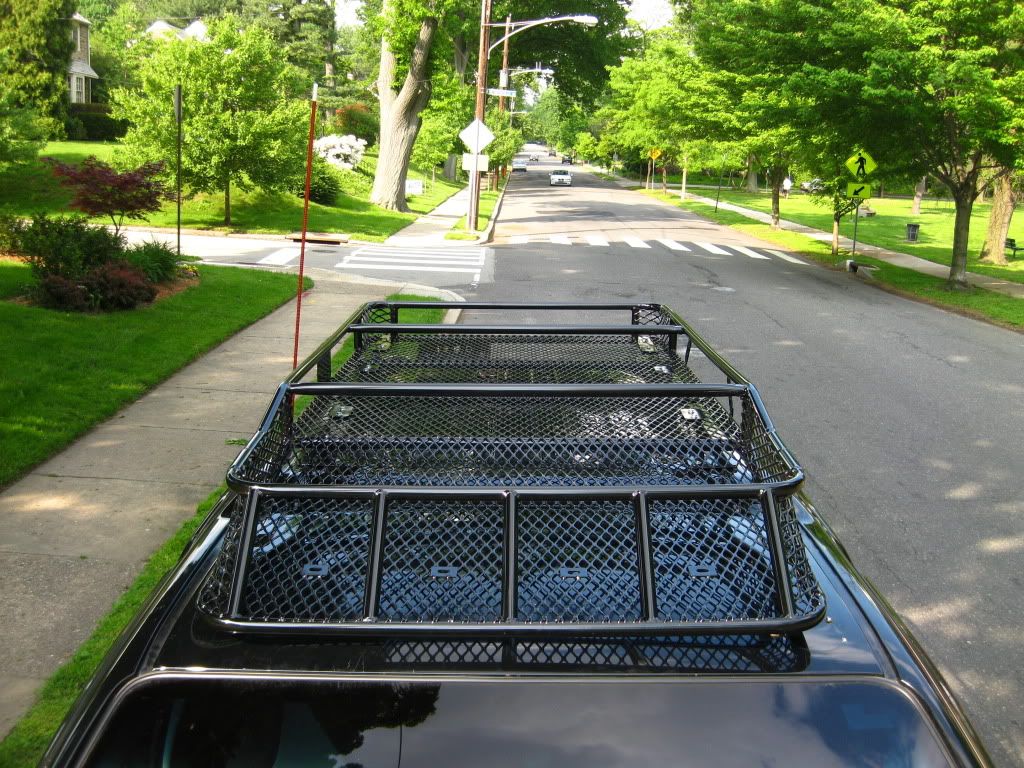 Gobi Ladder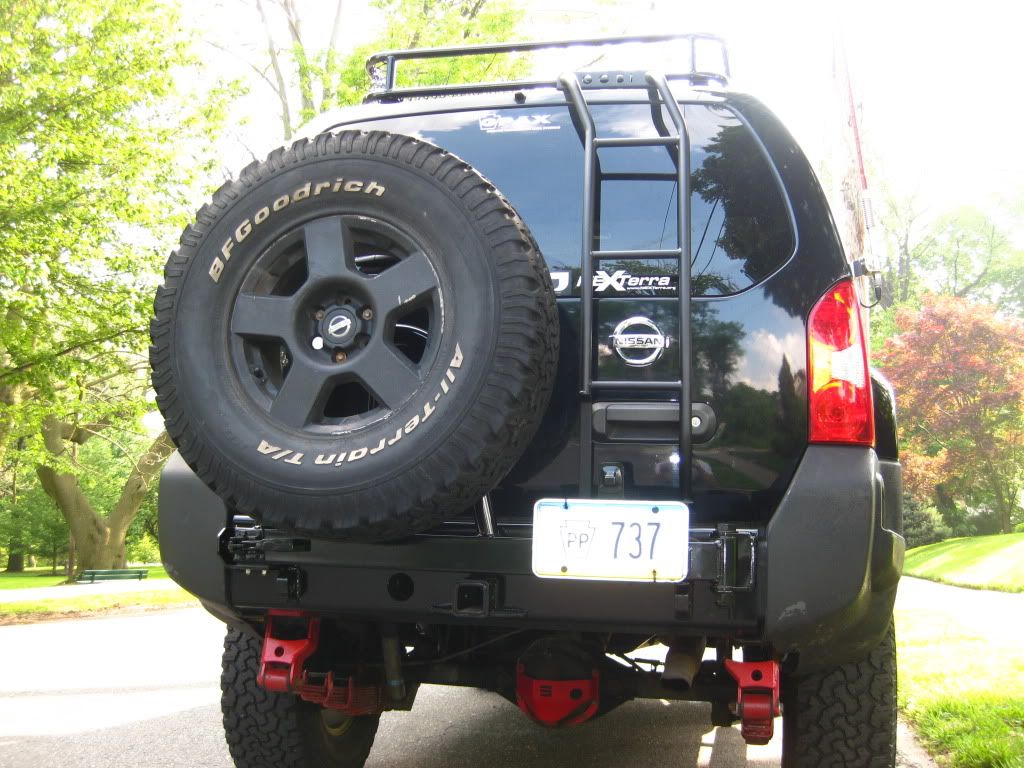 Rear Bumper Re-Powder Coated Black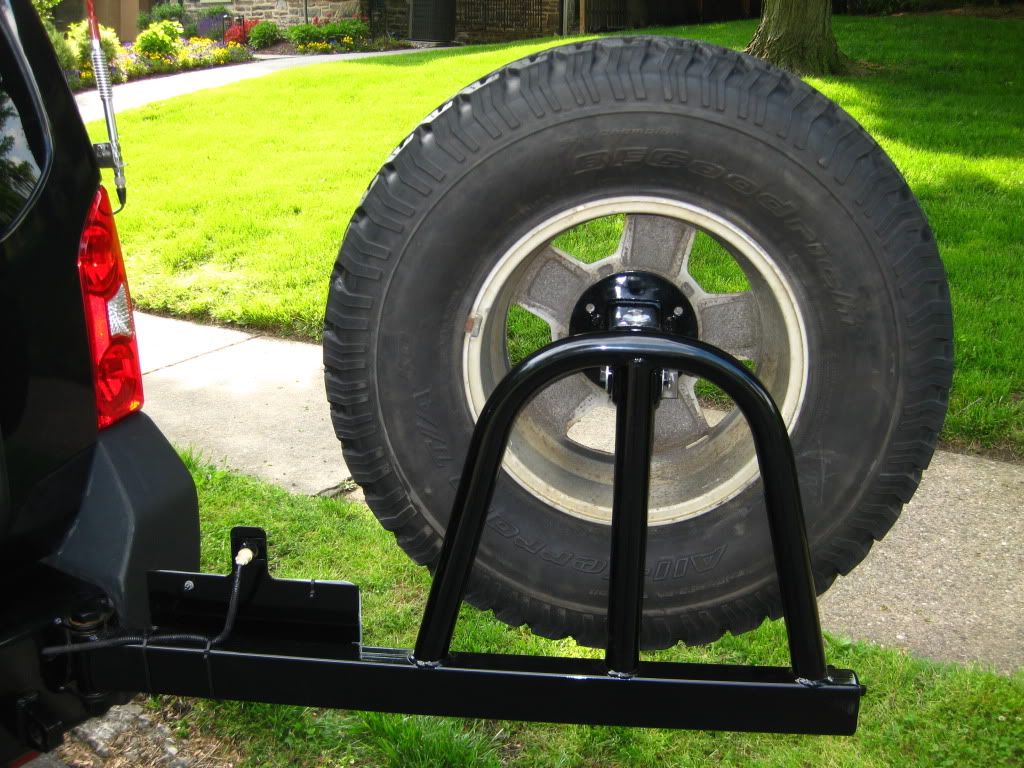 1.5" Wheel Spacers



Griffin Radiator



PIAA Roof Lights

All Lights On



OTRATTW Switches
Rex Rug Rear Carpet Mod[/B]


Olympic Mountaineer Rear Rack


Loaded For Off-Roading


Powertank Mounted



Rocky Road Rear Diff Guard for M226 Rear Axle
Alcan Full Pack Leaf Springs


Warn XD9000i Winch w/ Viking Synthetic Line and Rugged Rocks Fairlead



Stillen Rotors and Metal Matrix Pads on All 4 Corners
Grill Mod 2.0
Firestik CB Mount
Optima RedTop D34R Dry Cell Battery
PIAA Sport Horn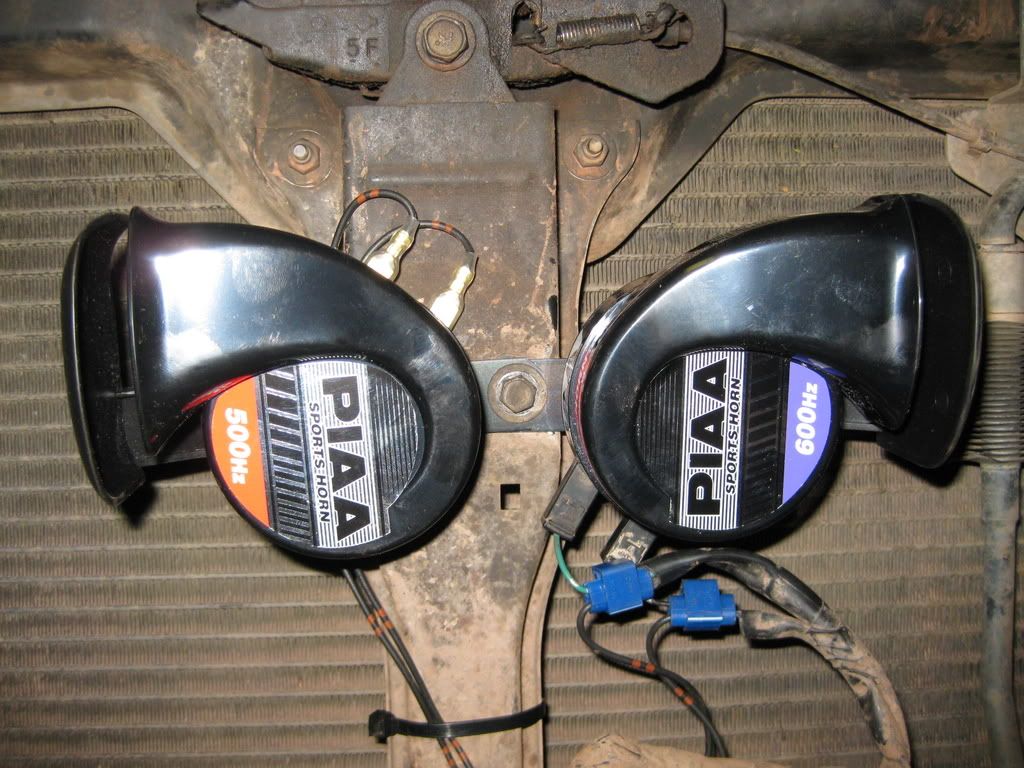 Hood Rod Mod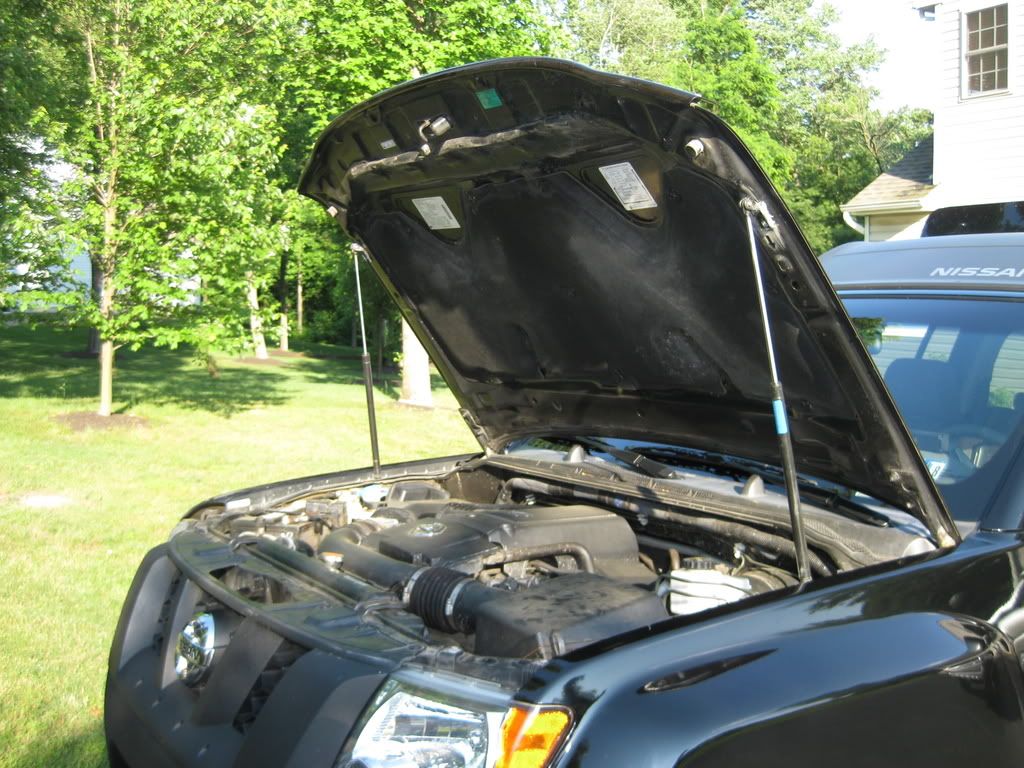 Volant CIA w/ Powercore
JWT Clutch, Pressure Plate, and Flywheel
Nisstec Custom Rear Driveshaft
MagLite Mounts
:

Center Console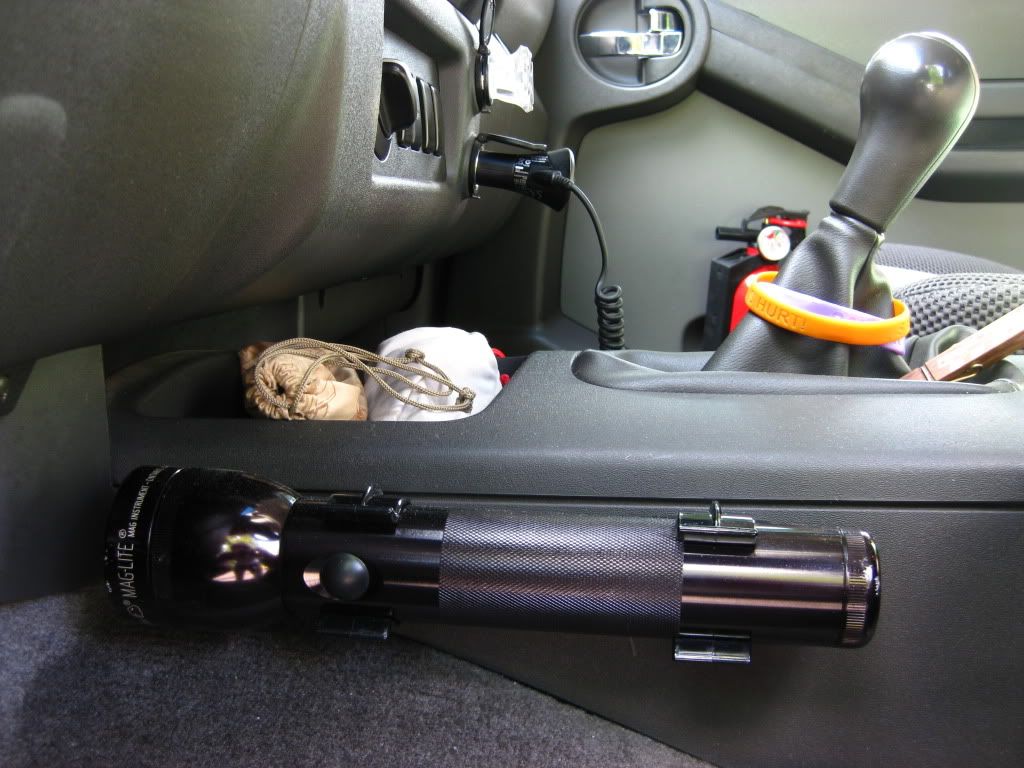 Driver's Door


Rear Cargo Area



CB Radio Mount



Pioneer Head Unit

Airflow Snorkel w/ Volant CIA Adapter



ARB Compressor
Recovery Gear


If you're not having fun, then you're not doing it right.