Hello Again,
I have a 2007 6-speed S Xterra that im in the Process of swapping a 1.9 ALH TDI engine From Bug. I've gotten out to a late start because of my friends CNC Mill head broke. I was able to resurrect a old Bridgeport of mine to finish the project. Although the lines wont be as crisp as the CNC it will get the job done. So far I've made the bell housing adapter, mounted the engine 1.9 ALH to the transmission and put the engine in place to weld the motor mounts. The adapter is made from ¼ 1040 steel I got a 20"20"section. I have 3/8 angle steel bolted to the bock and Mercedes 300D motor mounts in the place if the stock Motor mounts. I Will use 1" 3/8'" thick square tube to connect the two (Drill & Bolt).
Things that have worked well So far
1. Flywheel Mounts to the crank shaft
2. Starter Fits with a little Grindage
3. Powerstearing hoses bolt up
4. Input shaft bushing fits. (with 1/4" cut off it)
Things that Dont work so far.
1. A/C condenser dose not clear the front Diff
2. Rear Coolant output needs redirected blocked off.
3. Turbo oil feed line needs redirected.
4. Cut a 3/8" off the input shaft.
Although the A/c wont fit Since theres ample engine bay space in front of the engine I will mount it in the stock location but turn it around. Everything else looks to be going well Therese Tons of room in the engine bay I might pick up a generator head and hook it to the engine but thats another topic in it Own.
ccasion5:
I've decided to add another 1/4# adaptor plate when I get a single mass flywheel and clutch. It will add support and a sealed transmission. It will fit flush with the bolts that mount the adapter to the motor.
Please keep arguments about torque to a Minimum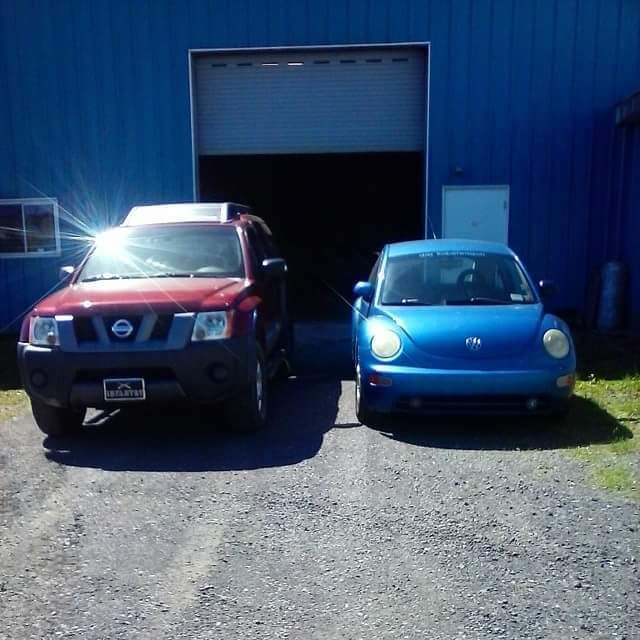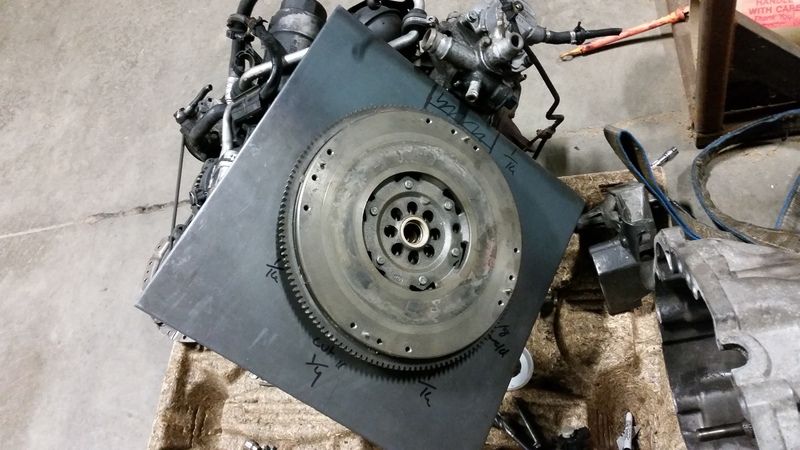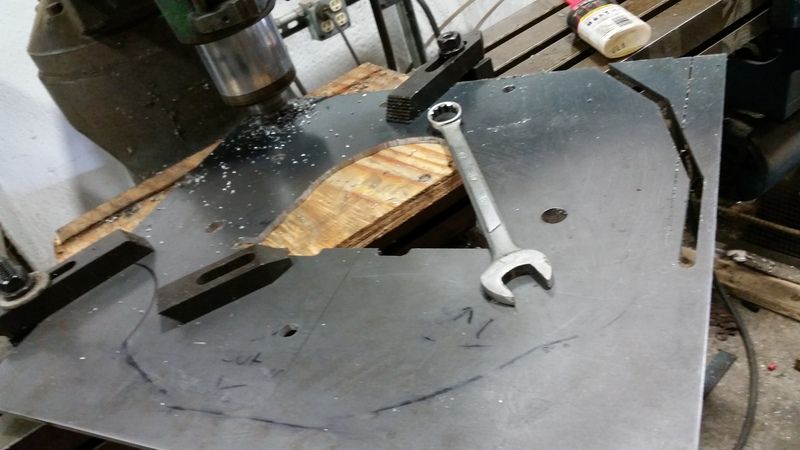 Tight Fit for the starter but it could have been a lot worst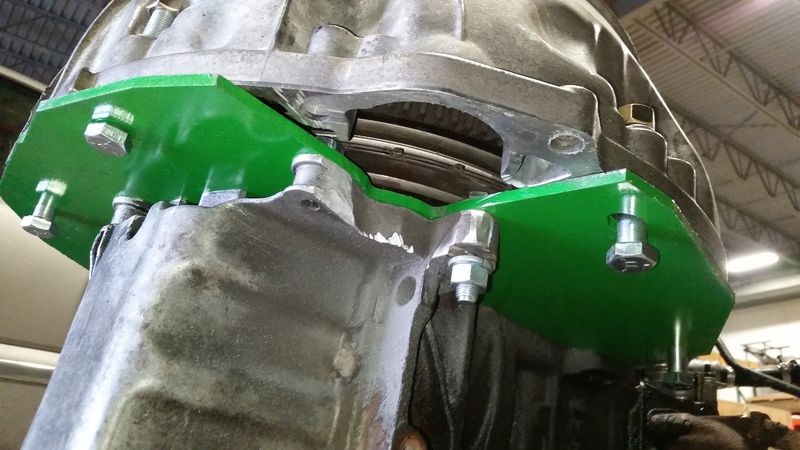 Input shaft bushing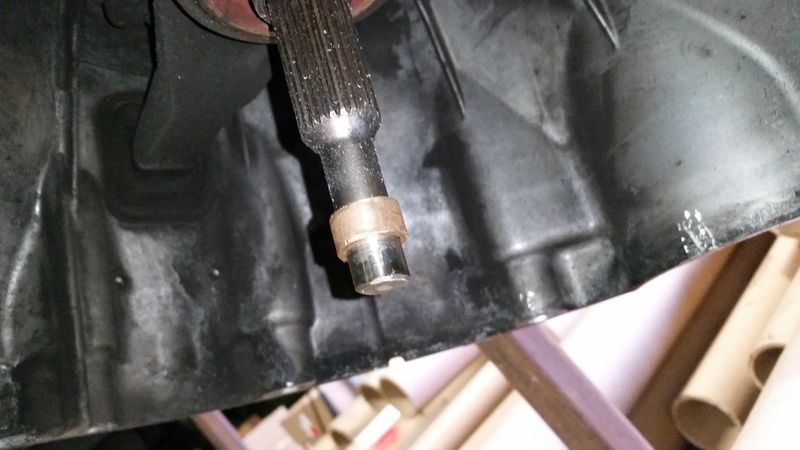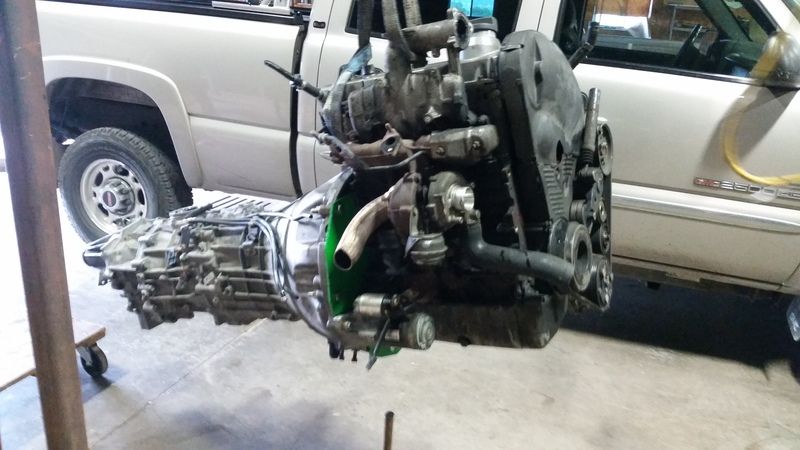 LOL Mid engine Xterra
Used the Stock fuel lines and the fuel Filter From the TDI. I took out the Fuel pump itself and Redirected the return line directly into the tank. I Kept the stock Air filter box mostly because i'm looking forward to installing a Snorkel. The Power steering lines bolt right up although i will get another Hardline since its to long.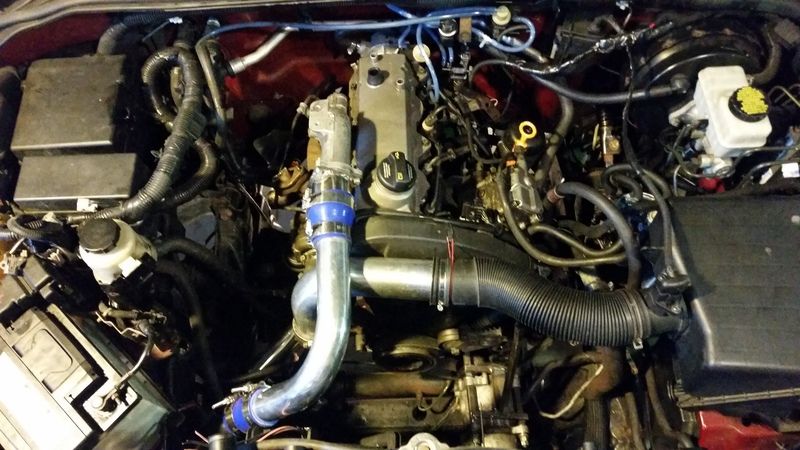 I used a stock Supra Intercooler because it fit nicely and its been bugging me laying around my garage.