Discussion Starter
•
#1
•
So looks like a pattern is forming on my truck. Anyone else have sway bar bolts break on the trail? First I lost my rear one - completely gone. I wrote this one off to scraping the front where the nut was on a trail rock and having it break off. The top bolt which is remaining is a non-rated bolt.
No big deal - rear sway bars were meant to be removed. However this weekend on some rock crawling in the Augustine Pass I had the front bolt fail - ripping the sway bar from it's mount and nailing the front skid plate.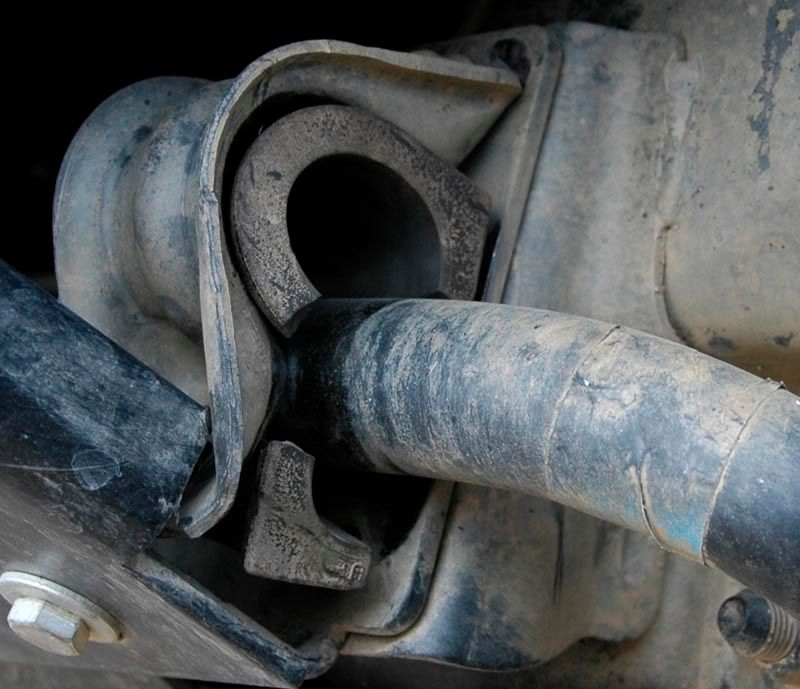 That stress in turn caused the linkage to fail. Now the sway bar is free to scrap at the inside of the wheel rim - note the missing paint from the bottom of the sway bar where it's been eating away at the aluminum of the wheels.
So I'm replacing the gradeless bolts with some grade 8.8's, getting a new sway bar mount, bushing, and linkage ... wonder if the dealer will cover it under warranty?