Discussion Starter
·
#1
·
After looking at various threads here and doing some research I decided to give the Pyle PLBASS8 a try. (Buy it on Amazon along with Boss KIT-2 Complete 8 Gauge Amplifier Installation Kit). $140 for both and it will make the install much easier. It's a powered 8" sub that is specifically designed for under seat applications. I was not looking for window shaking bass but was not happy with the standard Nissan package. I installed a (No-Name, Chinese) Double-din DVD head a couple of years ago, and for $200 I've been very pleased with it. I had a Pioneer Z unit in my King Ranch and it was marginally better, but also cost 10 times more. I also replaced the door speakers with Kicker DS65 & DS693 (Ebay) and Infinity Reference 1031T 1" tweets in the dash (also Ebay).
For starters: mount the sub under the driver's seat. Don't mess with trying to take the passenger dash apart to get to the firewall. It's a PITA. There is a convenient rubber grommet behind the power brake booster that is perfect for the 8 gauge power wire and is easily accessible from under the driver's-side dash without having to remove a single piece of trim. Run the power wire under the side trim and right into the amp. (2 pieces of snap trim, takes 10 seconds to remove). There is also a very convenient ground bolt in that same rocker panel channel for the 8 gauge amp/sub ground wire. Run speaker/RCA's and remote power wire under the center console trim (very easy). Use the included (from the install kit) fuse/holder under the hood and power up the amp. The manual that comes with the Pyle Sub is very simple and shows you exactly what to do. I tried to speaker wire and RCA connections to the sub and got better results with the speaker wire option (opposite of what is suggested in the manual, but I went with what I deemed to be the best sound). The remote sub control, which comes with the Pyle, is awesome. You can dial in the bass, on the fly, without having to enter any menus on the deck or fiddling with small adjustments. Mount this remote under the dash (just under the 4x4 selector switch). I used double sided tape. Did not want to run screws through my dash. The final product is exactly what I wanted to achieve. Clean bass with nice mid's and highs. Better head unit will get you better results, but I'm very pleased with my experiment. I'm not looking to shake apart the truck. Did that 20 years ago when we used to build godawful systems like a bunch of morons. I'm attaching several reference pics. Total project should take you 2-3 hours and 5-6 beers. I think you'll be pleased.
Sub and install kit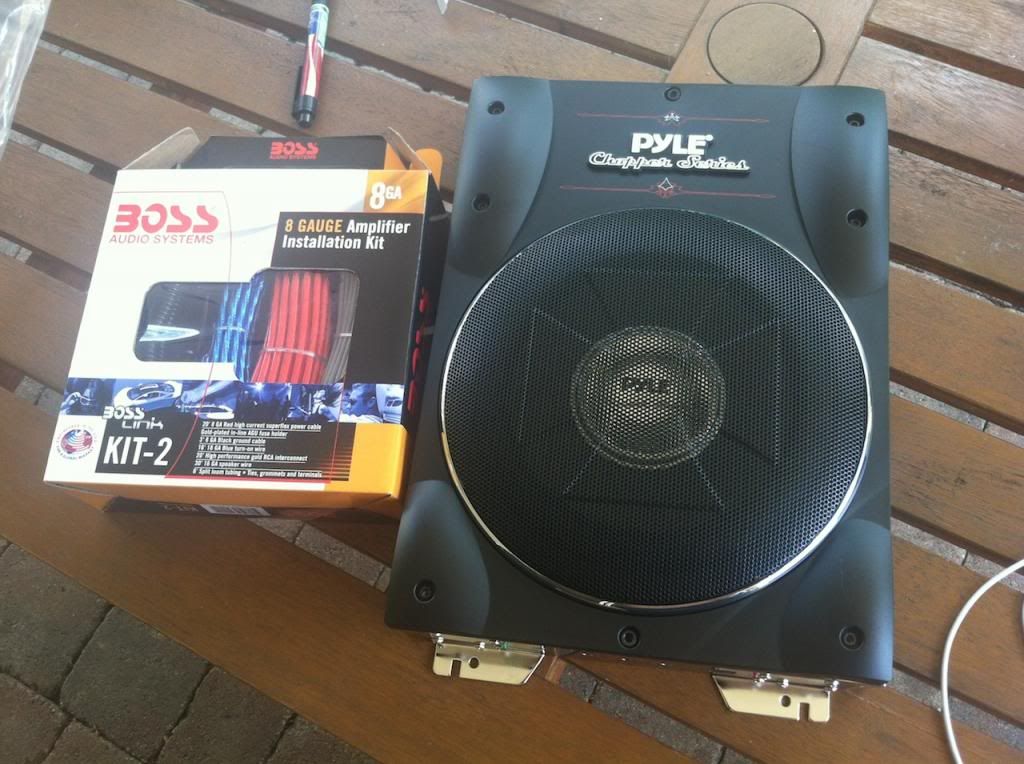 Under driver's seat. (4) 14MM bolts, unplug the seat belt sensor and the seat lifts right out. Very easy. This location works well without interfering with the seat adjustments.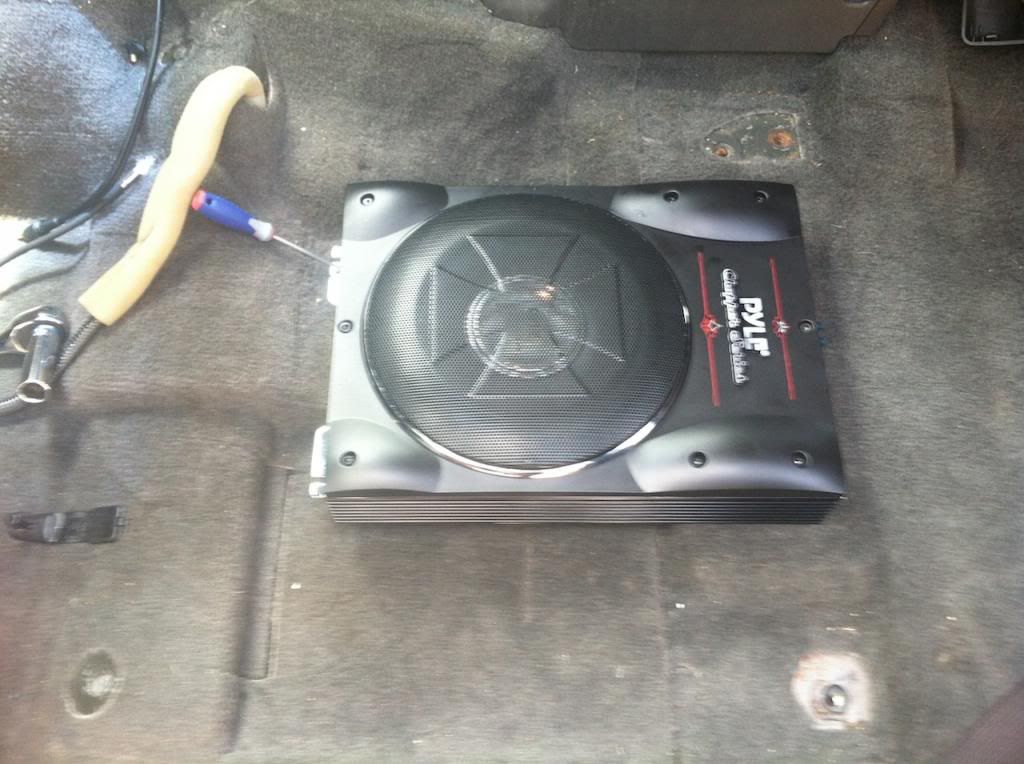 Handy grommet for power wire. Just make a hole in the grommet with an exacto knife.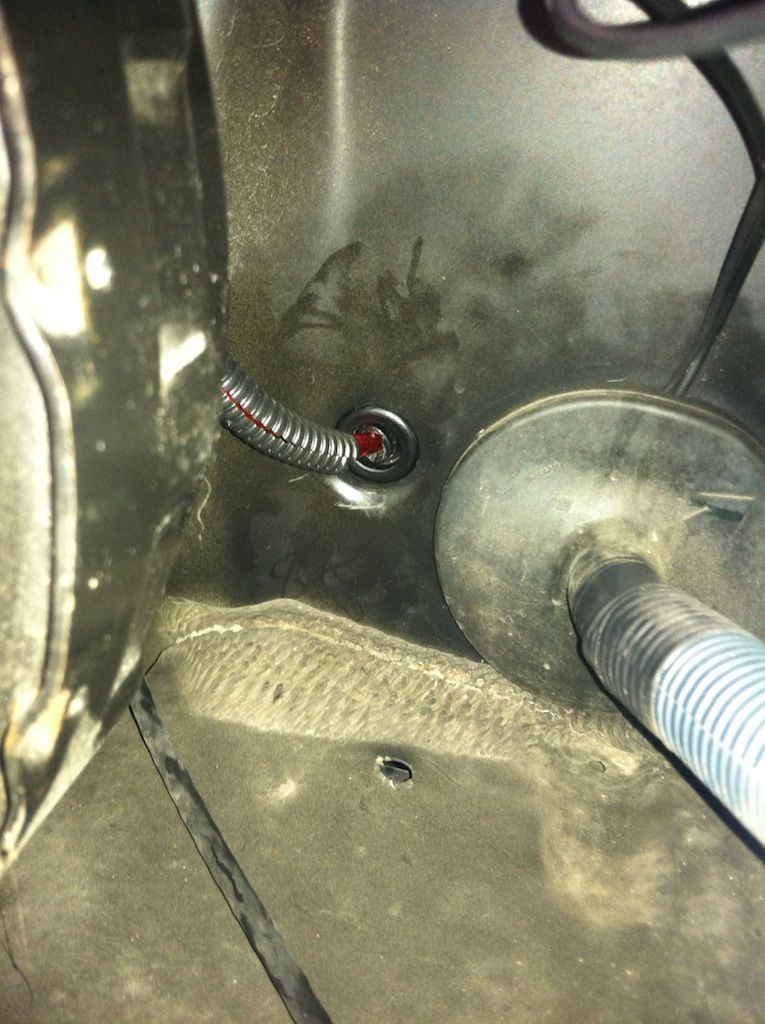 My Chinese head unit. I think I paid $200 for it. 2 or 3 years ago. GPS sucks but the rest works great. Even has a Nissan logo option on start-up.
Under the hood fuse block.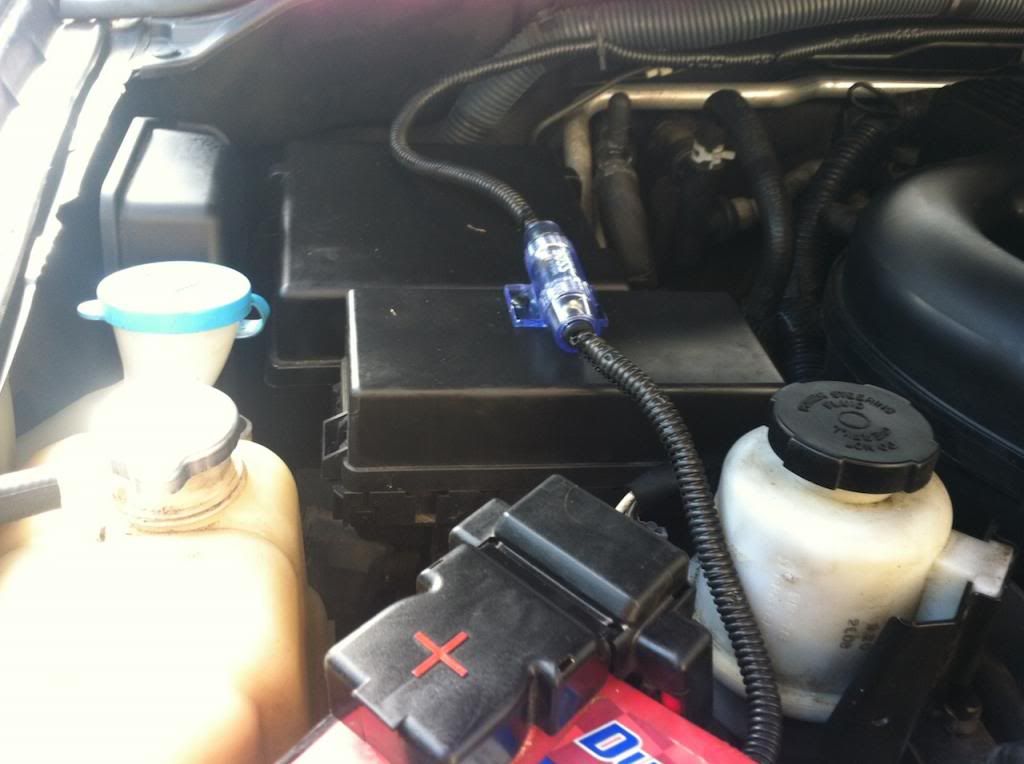 Pretty clean look and sounds great. I love the remote bass adjustment feature (not pictured).