Discussion Starter
·
#1
·
I'm starting to wonder if this kit from "Rock Equipment" wouldn't work. It looks like you can order just the plates and then source your own u-bolts. It looks like the bottom plate would protect the center pin to some degree.
http://www.rock-equipment.com/
OK4WD sells these and it says they will work on Dana 44/60 w/ 2-2.5 inch leafs...
http://www.ok4wd.com/index.php/catalog/product/rock_equipment_u_bolt_flip_kit/
And a photo from OK4WD
http://www.ok4wd.com/index.php/product/image/865/
***EDIT: Installed on 11/9/07***
Alright... here's a quick shot of the stock set-up for comparision (w/ longer u-bolts for my Alcans);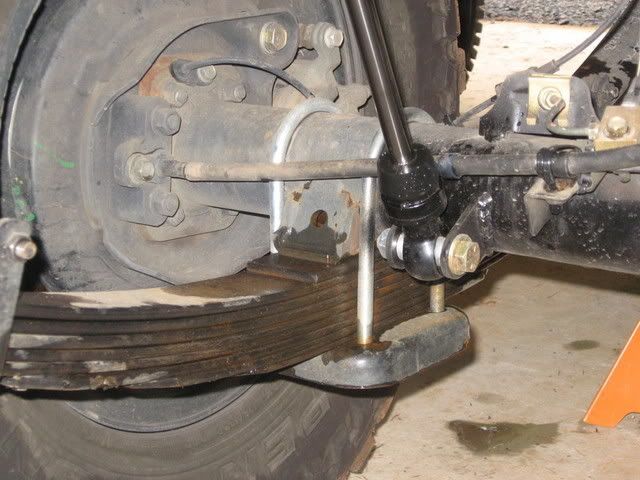 And... afterwards;
I have to say that this kit went on fairly easy. The top plates cleared the ABS line brackets without any problems. I ordered custom 9/16 square end u-bolts that were 8.5 inches long. Could have gotten away with 8 inches.
I only really gained about an 1/8 of an inch of ground clearance, according to my measurements. I guess the biggest added benefit is the approach and departure angles, so-to-speak, of the bottom plate.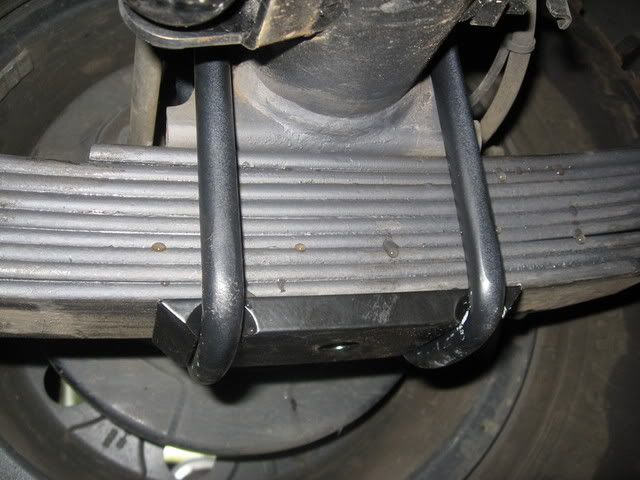 I had originally hoped that the top plate might work for an air bump striker plate, but the distance between the nuts doesn't really give you a lot of room for error.