Username:
TurboChris
Make:
Nissan
Year:
2005
Model:
Xterra
Trim:
S
Color: Super Black
MODS
Suspension:
Bilstein 5100 Coil Overs
Bilstein Rear Shocks
AAL
SPC / MevoTech UCA's
Factory Camber Bolts
2" Coilover Spacers
1.5" Hub Centric Spacers ($85 on eBay)

Wheels & Tires:
BFG KO2's 285/75/16s
Factory Wheels Blacked Out
Engine/Drivetrain:
Audio:
JVC KW-NT810HDT with Navigation
Unknown Speakers
Unknown Amplifier
Maintenance & Misc:
Tinted Windows
Removed Mud flaps
Removed Steps
LED Interior Lights
LED Running / Reverse Lights
Replaced front power outlets with dual USB / Voltmeter
Hood Prop rod changed out to shocks
2013+ Style Blacked Out Headlights with HID's and Projector Mod.
Fog Lights / LED Upgrade
20" LED Light Bar in Front Bumper
LED Rear Lights
Valentine One Radar Detector
Installed eBay Gentex 177 Mirror with Temp & Compass
Relocated Rear View Mirror Up 3"
Added USB Ports / Voltage Gauge
LED Flush Mounted Rear Bumper Lighting
Back Up Camera
Uniden Dash Cam
ZachAttack Front Shackle Mounts
Train Horn
PHOTOS / BACK STORY
Well after selling off my Audi A3 and my k2500 98 Suburban (still have a 04 Nissan Quest work van) I started looking around for something that would fill the void the Suburban left. I loved the Suburban and had made it into a perfect (for me) camping / off roading truck. But the mpg was just killing me. 8 intown and 10 on the highway resulted in me just never driving it anymore. With gas over $3 a gallon....yeah, no. Prior to that I had a lifted 01 Crew Cab F250 powerstroke....and that got about 18 on the highway....that was acceptable. But it got stolen and I ended up getting the big block Suburban to replace it.
Here's the Suburban. Sold it about 4 months ago.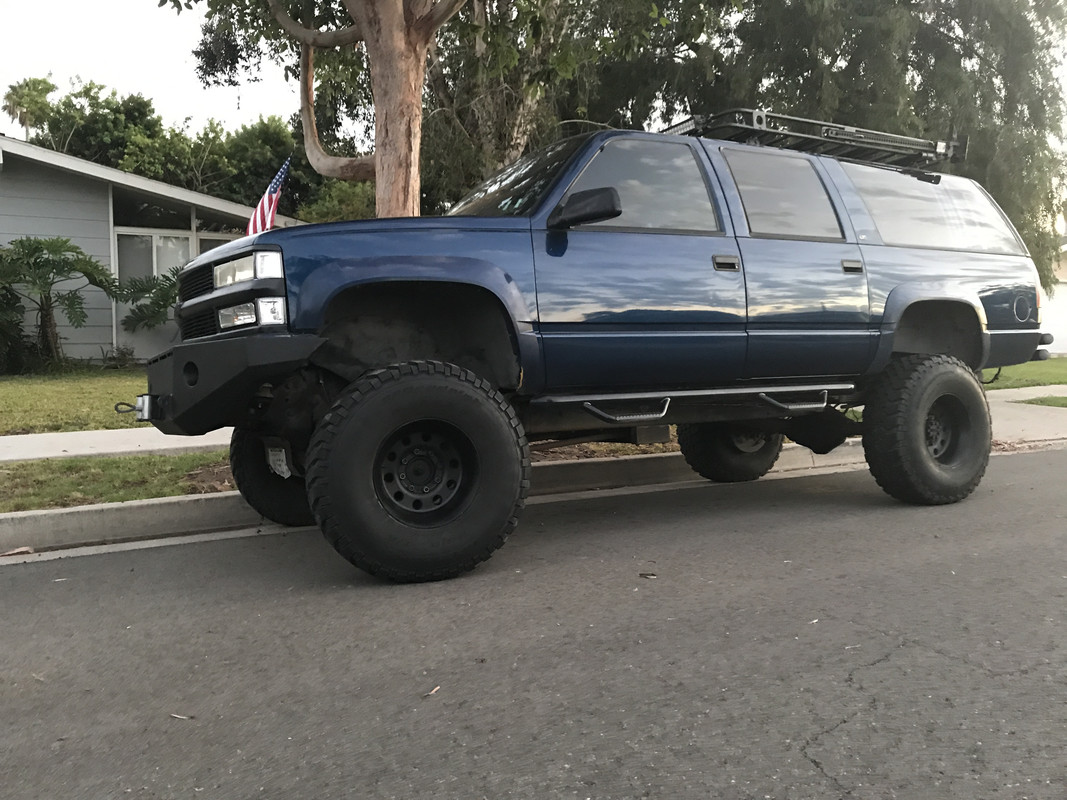 free pic
So I like to go out to the desert (Barstow area) to shoot about once a month. Tried taking the Quest out there....it's "do able" on dirt roads, but at 5mph just barely.... Not fun.....after a couple attempts with that I just couldn't handle the minivan anymore so I started looking at something to get that was......
A) Affordable. Times are tough. I started a new business and I can't afford toooo much.
B) Durable, CAPABLE and decent aftermarket support. All the boys in my family are car crazy. Old hotrodders at heart. LIft it or lower it but just don't leave it stock!
C) Quick enough to not get boring.
D) Big enough inside to haul all my Sh%@T when I camp. I tend to over pack...hell, I used to FILL my Suburban when we'd go for a weekend!
E) DECENT MPG. 18 or better on the highway hopefully. Edit: What was I thinking?
So first I looked at 4runners....hadn't ever looked at Nissans, But holy smokes....the fanbase is HUGE and consequently the price reflects it. Nicely modded 2005's going for 12k and up with 150k miles. More than I wanted to spend.
So I'm not even sure how but I stumbled on the Xterras. I remember way back when they first came out...I didn't think much of them cause it seemed most of them were yellow (just not for me). And 4 cylinders is not something I'm much of a fan of.
But somehow I saw one. Somehow I typed it into google and it led me here. And I've been spending a couple hours a day (min) online researching and learning and educating myself on all things Xterra. And I LIKE what I've learned.
So I found one online. About a hour away. In LA. I'm in OC. It looked good. At a AutoNation dealer. I prefer private party but most examples I was finding had way north of 100k miles and I was hoping for less. This one was advertised with 72k miles. I saw the Carfax. It was loaded with records. Easily proving the mileage was legit. 2 owner and original So Cal truck and I found it the day after it was traded in. So I called and they stated that it would be 3 or 4 days til I could see it as it had to go though service and detail etc.
So I thought...Ok I can work with this. I'll lift it. Do a spacer and AAL. I'll upgrade the stereo, do a intake and chip. Some 33" Tires and it should do ok.
So I didn't know but you can "reserve" a car that you see on Autonations website. Just sign in and you can reserve it for 3 days. Well wouldn't you know....someone else reserved it.
Arrrrgghh. F' me.
Well, luck was with me. 3 days later the car still wasn't available to see. So the other buyer moved on. So I reserved it. They said it should be available to see a couple days later so I headed over.
When I got there they stated that it had failed smog but I could see it and test drive it...just couldn't buy it till it was sorted out.
Fine....so I went to see it.
Not bad. Paint was a little dull. Had the Long Trails on it...near the end of their life. Probably 5/32's left. Interior was nice...little wear on the drivers side bolster....but I expected worse.
I popped the hood... What? A Volant?
NICE! That was a unexpected bonus. So I got down on the ground and looked under the front....wait....what?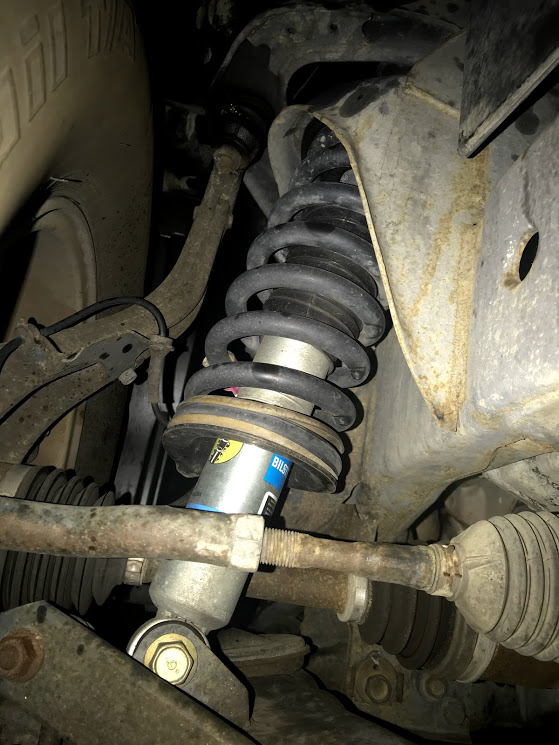 I looked under the back.....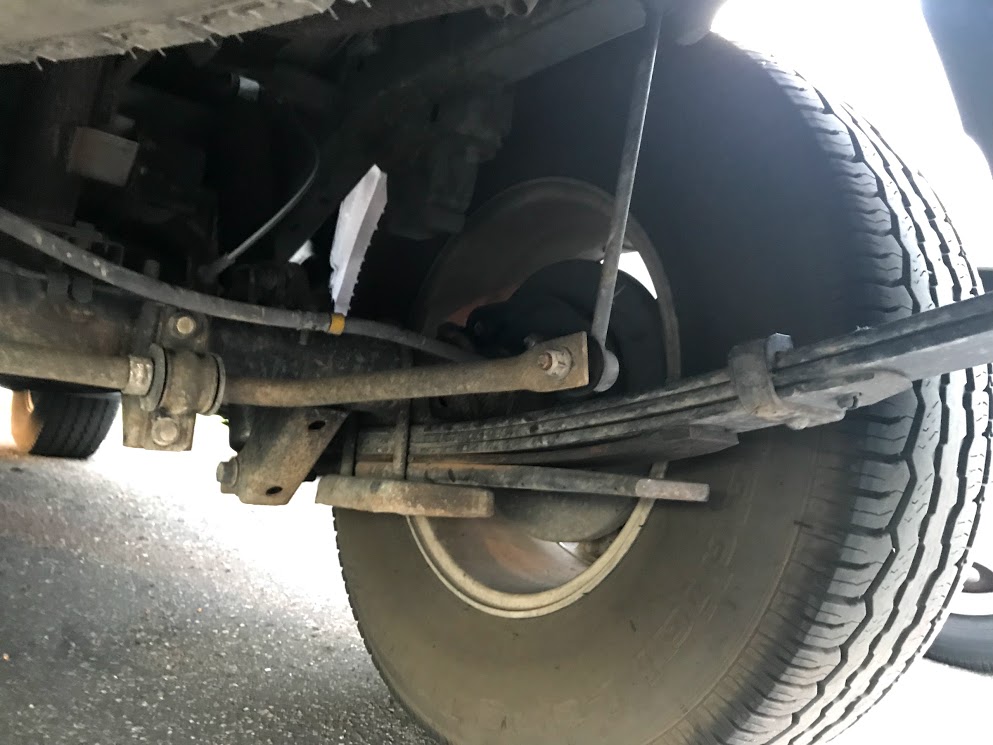 Nice! It's already lifted!
I got inside.....and it's got a nice JVC 7" touchscreen headunit with Nav. This is getting better!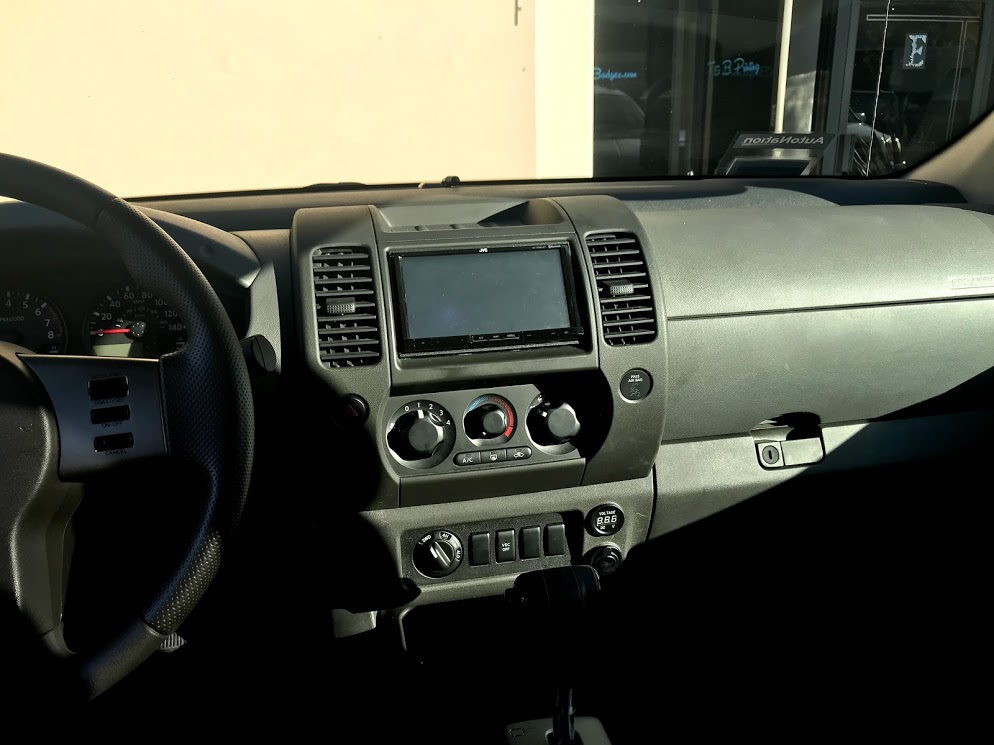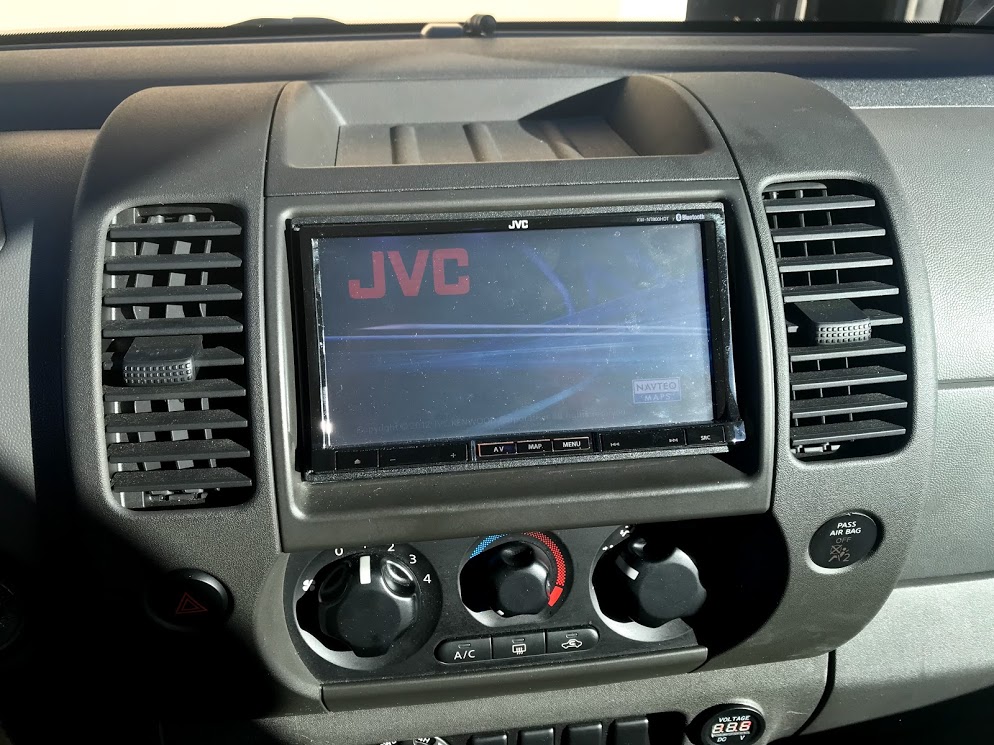 I test drove it...lots of power. More than I expected. Noticed it had the Calsonic sticker on the radiator so I made a mental note about that.
OK, cool. I want it. So after the test drive, they parked it and just by coincidence they parked it next to a 2013 Xterra.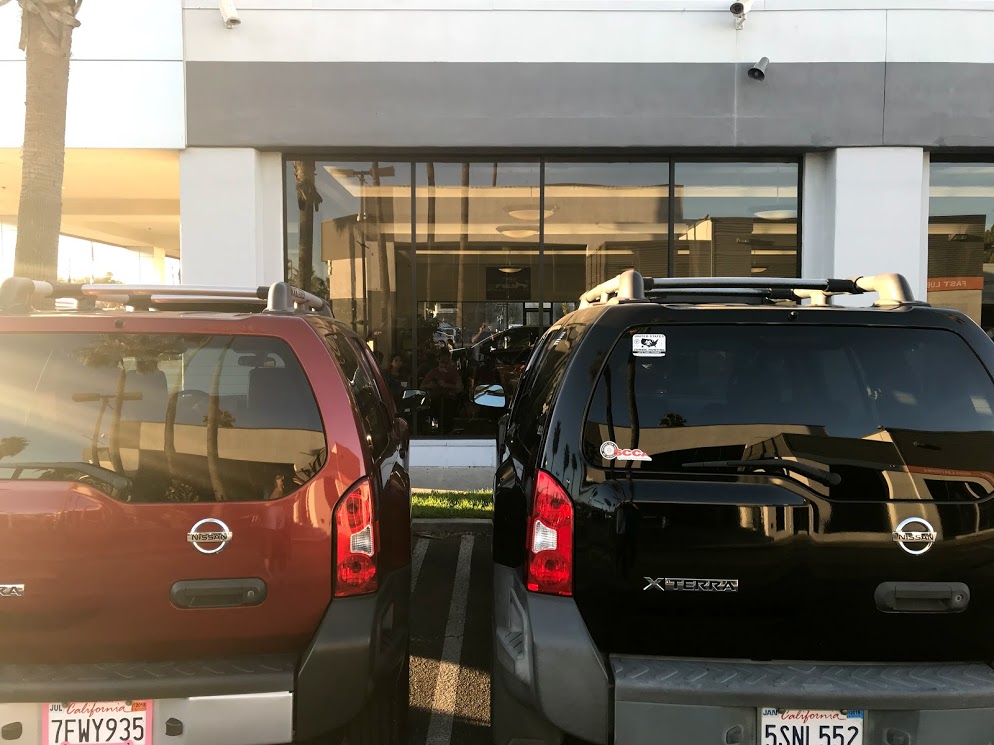 how do i print screen
Oh yeah, any doubt I had was gone. It's def a couple inches taller than the stocker. I'm feeling pretty good now.
The manager came out and said it had failed smog and it was because of the Volant. I told him no, the Volant is CARB approved....there's even a sticker with the E.O. number under the hood. He said he'd find out what was going on, but they'd ordered a new intake. I told him that regardless, I WANTED that intake so if they replaced it....to put the Volant in the back for me. He assured me he would. I guess maybe I could try to sell the OEM replacement.....but crap......who buys those?
I got the call a couple days later. It was ready and I could come anytime. So I headed down last Friday to get it.
When I checked out the truck it looked good. I popped the hood and what???
They put in a brand new K&N system!
Wow, I was speechless......and of course there in the back was the Volant system. Now I just gotta figure out which one I want to keep and I can sell the other. Nice!
Also, after a wash...the paint is looking much better. Still could use a proper detail on the outside....but the inside is just about perfect. I'm VERY impressed and VERY happy. The first night I had it....the first time I opened the door.....what? LED lights on the interior. And on the reverse light too. Sweet!
Hell, I wonder if the previous owner is / was on here....It'd be great to get more info on what he's done to to it. This thing is quick enough that I'm wondering if it's already had performance software installed. Wish there was a easy way to find out. Maybe one day I'll hook up with another Xterra on 285's and compare the power.
The front measures 20" from the center of the hub to the fender and 21.75" in the back. What are the stock measurements?
Here's a couple pics from this weekend. I pulled the mudflaps, the side steps, and got a new set of285/75-16 BFG KO2's ....much better!