Username:
TN4x4Xterra
Year:
2012
Make:
Nissan
Model:
Xterra
Trim:
PRO-4X Auto
Color:
White (Avalanche)
Factory Options:
-Off-Road Pkg with M226 Elock Rear Axle
-Rockford Fosgate 300watt Sound system
-Auto trans
-3.36 Gear Ratio
Engine:
-Nissan 4.0 DOHC V6
Exterior:
-Dephep Drop in Basket
-Locking Wetbox Handle
-(2) PIAA DENO-3 REAR RED FOG LIGHT
-Rigid Industries 20" E-SeriesCombo LED Bar
-Raptor Mod
-Rigid Industries 10" S-Series Combo LED Bar
-Rigid Industries Duallys (Rock Lights)
-Totron Duallys Floods (Gonna replace with spots)
-Federal Signal Trioptics Traffic Advisor
-(4) Rigid Industries 6" S-Series Flood/Spot LED Bars as side lights
-(2) Raingler Rack Handles
Armor
-Stock Skidplates
-Hefty Fabworks Sliders with Treadplates
Interior:
-GPS Dock Mount
-Scangauge II with Blendmount
-Maglight Flashlight in Cargo area
-WeatherTech Cargo Cover
-Full V-LEDS Dome lights
-Raingler Nets
-Blue Sea Auxiliary Fuse Box
-Code 3 Rockerpak 5 Switch Box for LED lights/Accessories
-OTRATTW Switches
-Shome Traffic Advisor controller
Suspension and Axles:
-Stock Bilsteins
-Timbrens Rear Bumpstops
Mods Wanted/On Order:
-To be updated soon. Sorry, the suspense still awaits! LOL
Comments:
This will be a slow build thread but this site has been great in helping me with my researching and seeing how I had a 1st gen, I know what I need to get that meets my wheeling needs, but at the same time, keeping it as my DD since I do a 50 mile commute each day.
CURRENT: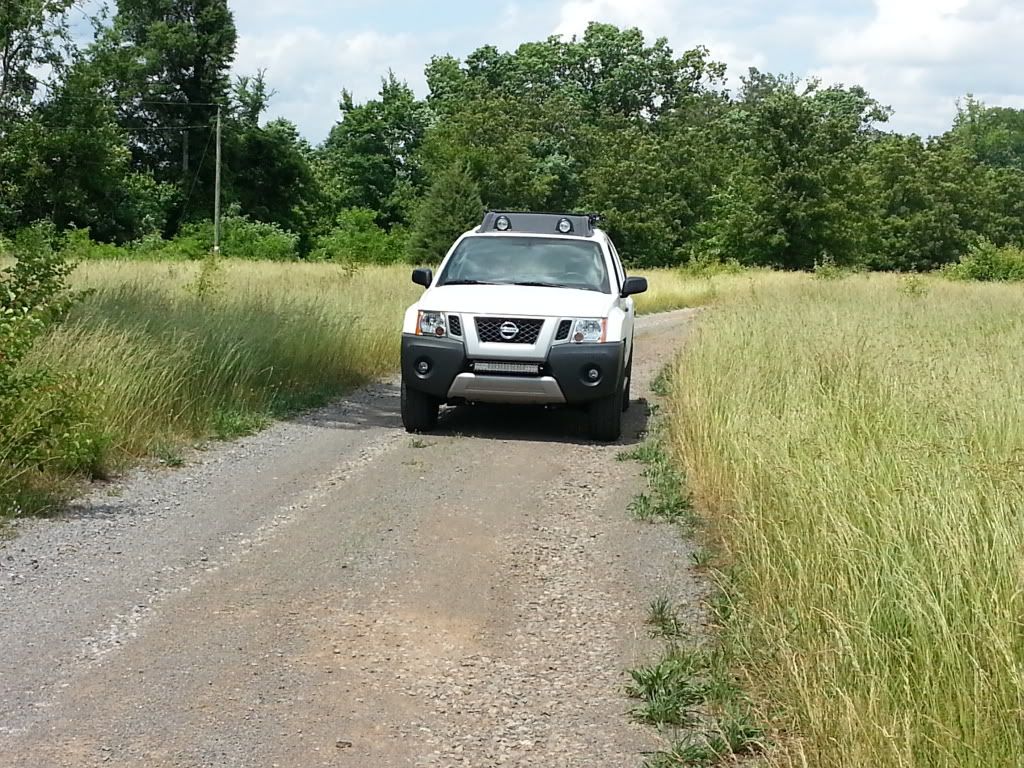 Here's a short story about me and my passion for Xterras, I owned a 2001 Nissan Xterra SE in Alpine Green. It was my first 4x4 so I wanted to see how far it can go mod-wise, and I had installed Shrock sliders, Shrock Skids, Shrock front bumper with WARN XD9000, tons of off-road lights, many more to list. Sadly, there was some family trouble and I had to sell it to help my family out (Still wishing I kept it for trail rig). Here's a couple pics of it:
2001 Xterra:
After I sold it, I got a Ford Explorer Sport Trac, it was a nice truck but it started having problems, with 8 visits to the dealership in less than 2 years with repeated results of not being fixed so I had enough of it plus warranty was about to expire so didn't want to be stuck with the out of warranty repairs so I traded it in:
Ford Explorer Sport Trac:
Then after I traded it in, I had scoured every car lot looking for SUVs and none had what I wanted as capable of going off-road, recovery points, aftermarkets, etc so I decided to give the Xterra another try seeing I had owned one and it was the most reliable car I have ever owned, so took one out for a test drive and I was immediately sold on it! Bought a 2012 Xterra Pro-4x!
2012 Xterra Pro-4x:
Day I bought it:
More Pics: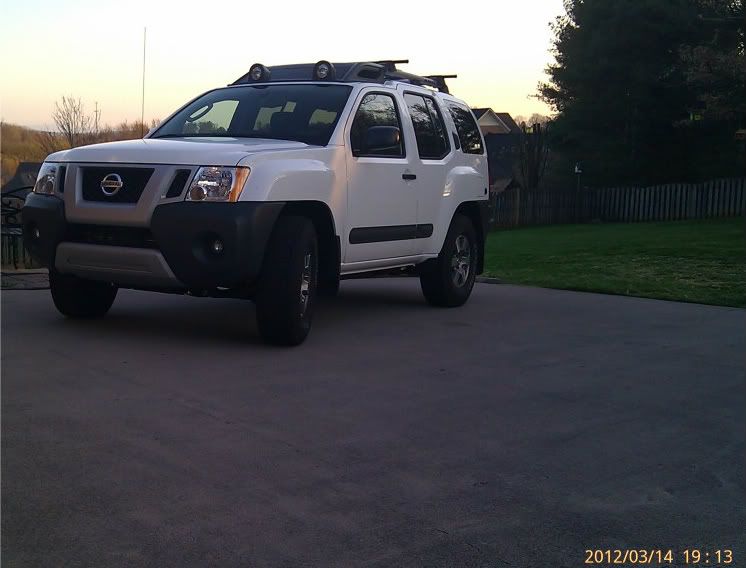 5/5/2012:
Heftys Sliders: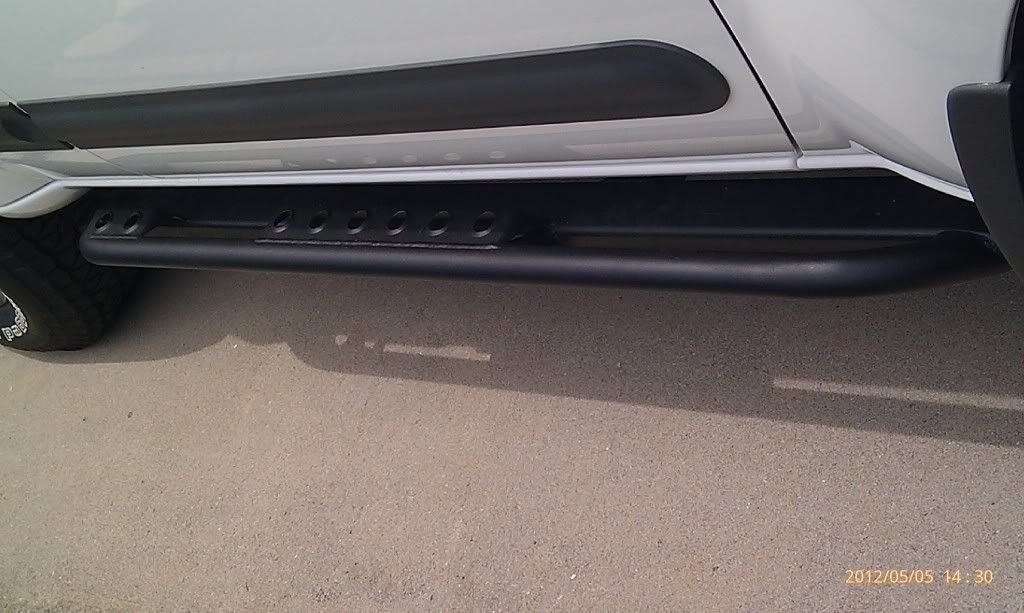 5/8/12
V-LEDS Dome Lights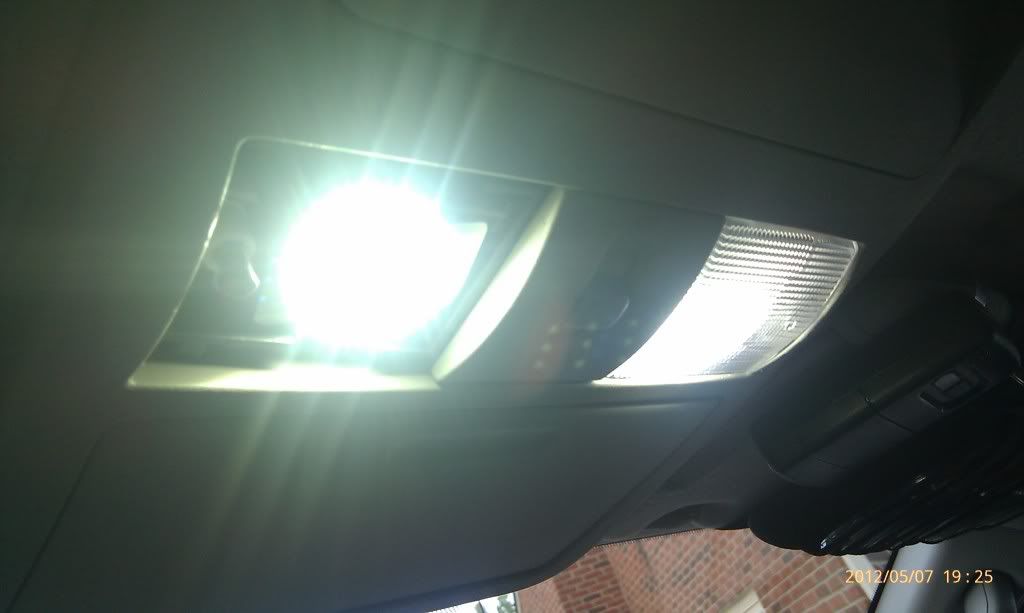 5/25/12
Raingler Nets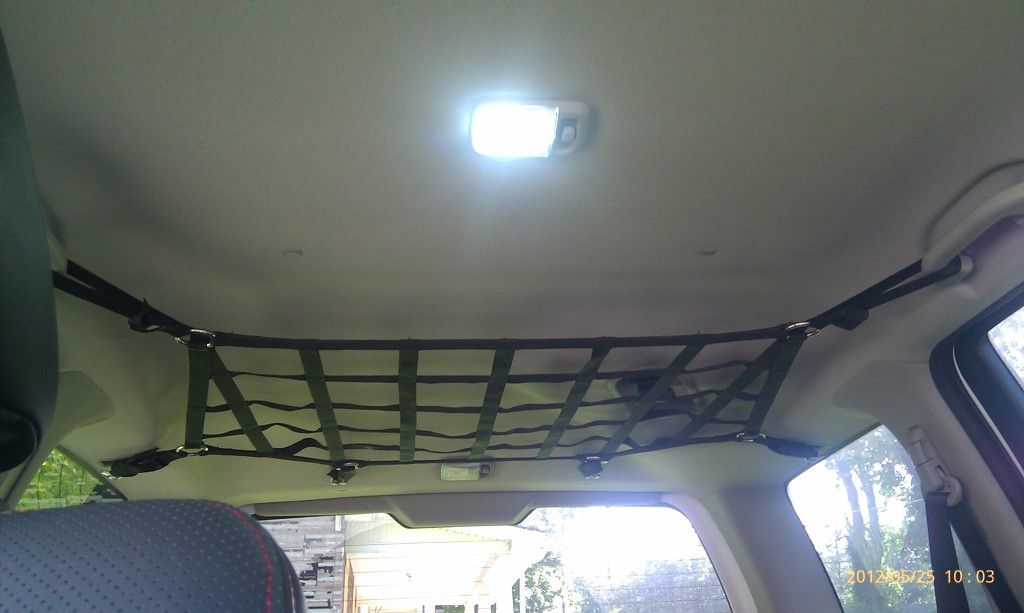 8/5/12
LED Backup lights/License Plate
(Cell pics don't capture LEDs very well)
10/22/12
20" Rigids/Switch and Raptor Mod:
(Cell pics don't capture LEDs very well)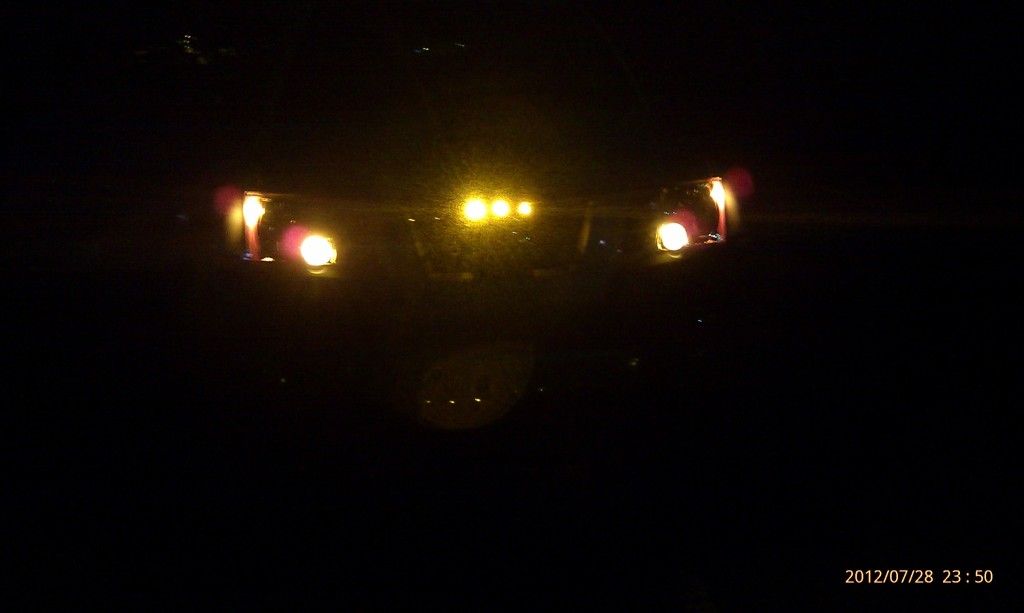 Gobi Ladder
1/12/13
Fog Light HIDs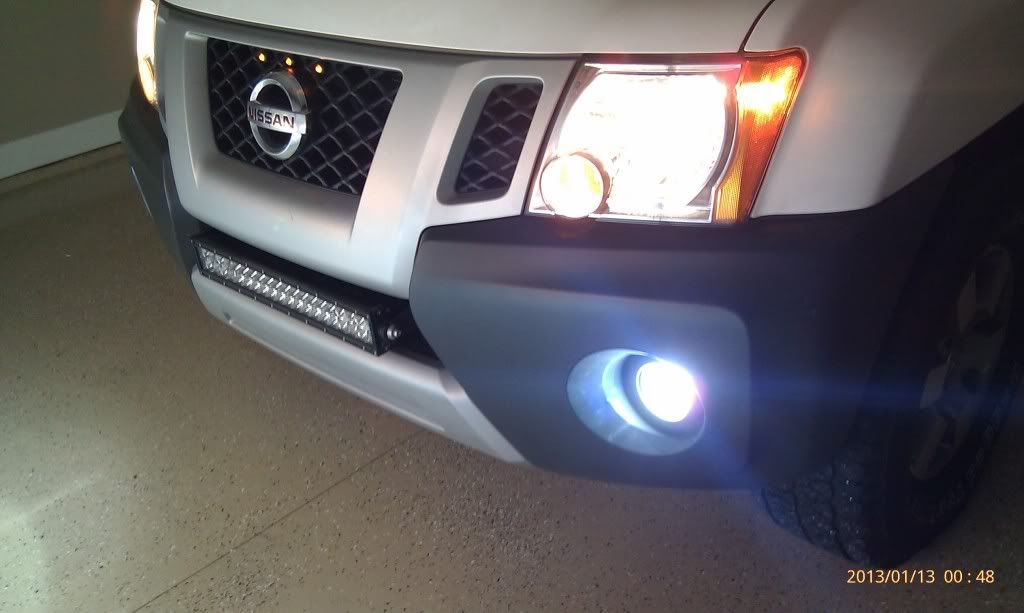 Before (Just stock headlights only):
After with stock headlights and HID Fogs (Pic doesn't do it justice, the HIDs out brights the headlights):
3/1/13
Auxiliary Fuse Box and 5-switch control box with OTRATTW switches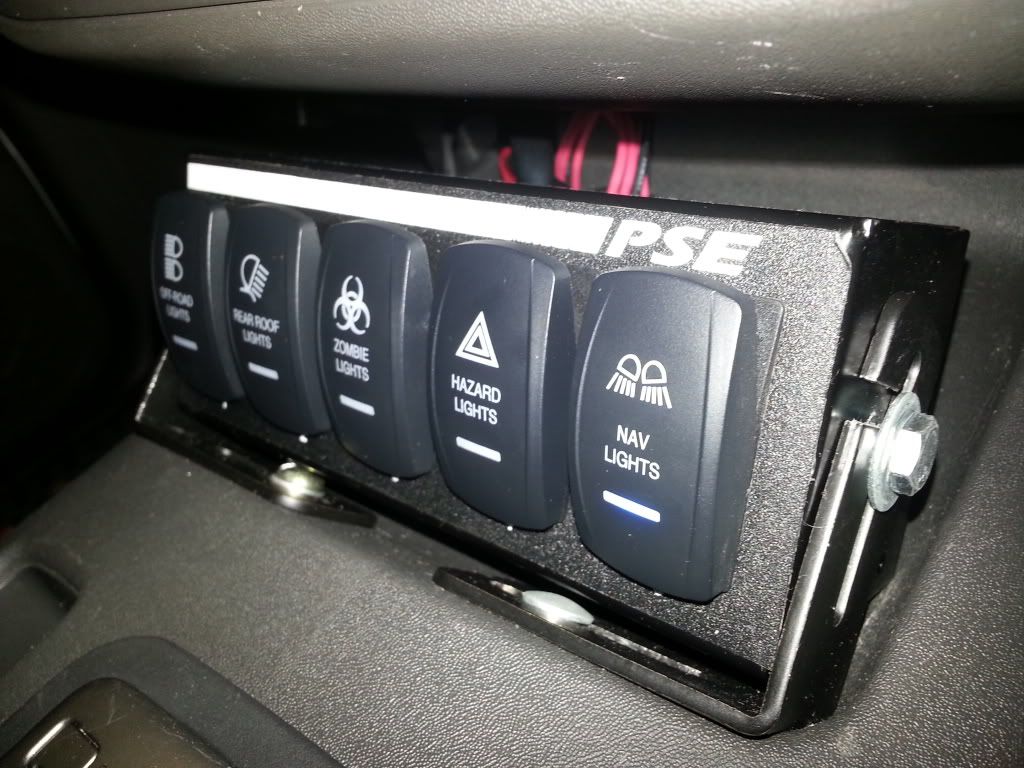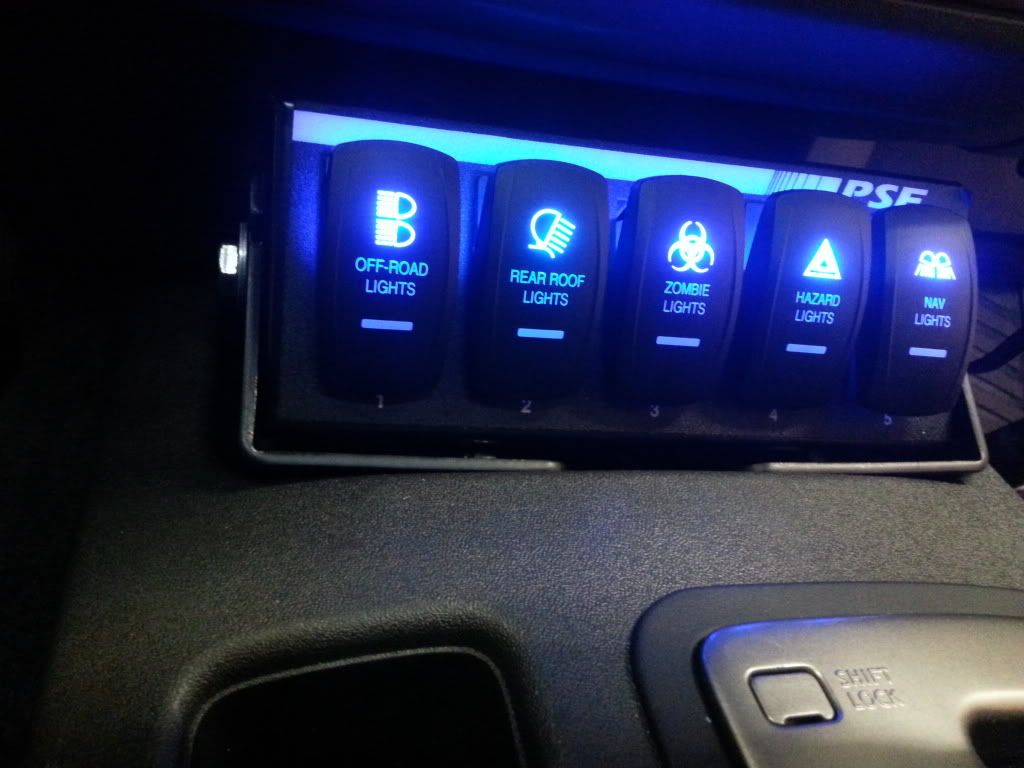 3/28/13
Rear LED Lights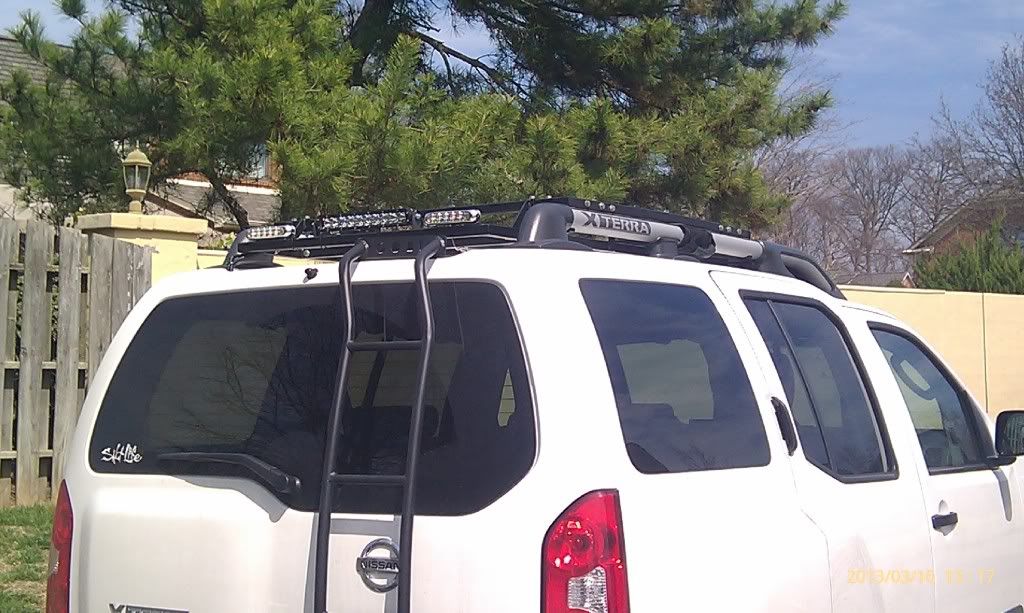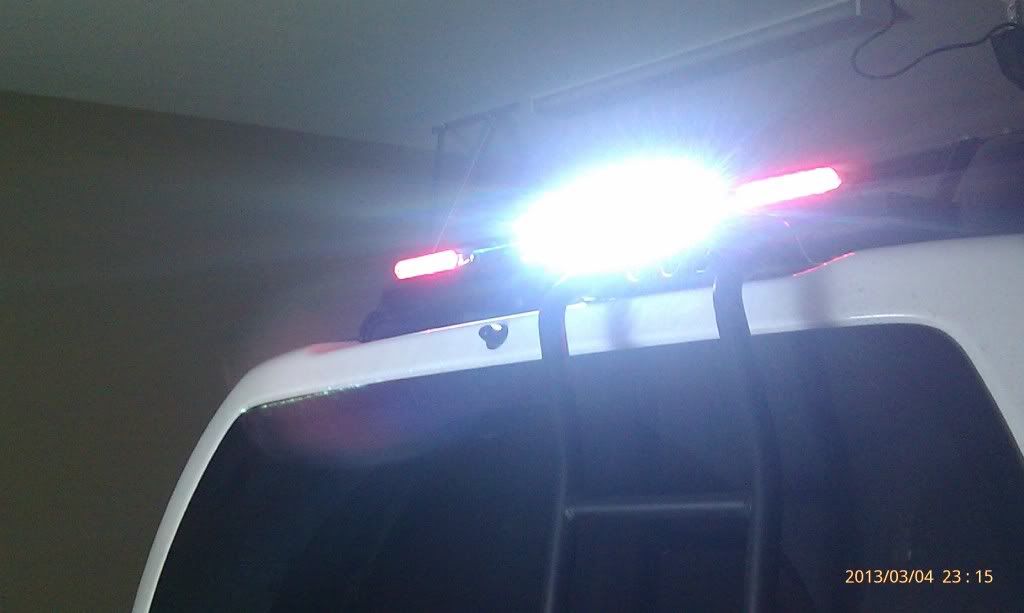 Will get some night pics later.
3/28/13
Rock LED Lights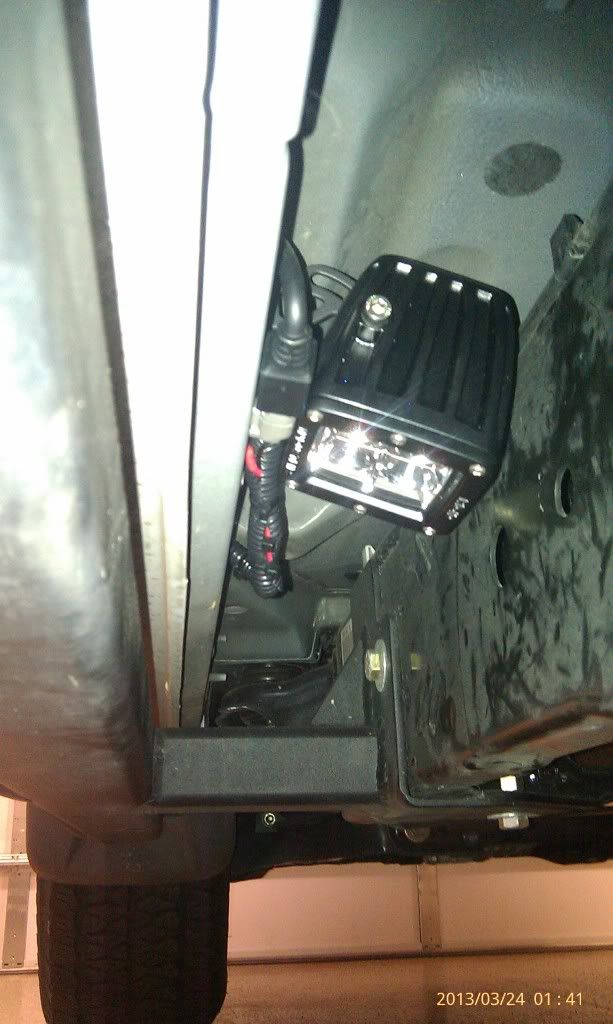 Will get night pics later.
5/23/2013
Traffic Advisor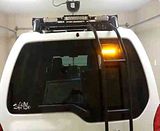 9/1/2013
Night Shots
Here's some nightshots.
I was headed home and I decided to take a country road home, saw a couple having car trouble and activated all of my lights to warn traffic and stayed until a tow truck arrived. This was around 3am in the morning. The pics was taken after the tow truck left with the disabled vehicle.
Full front Lights and side lights: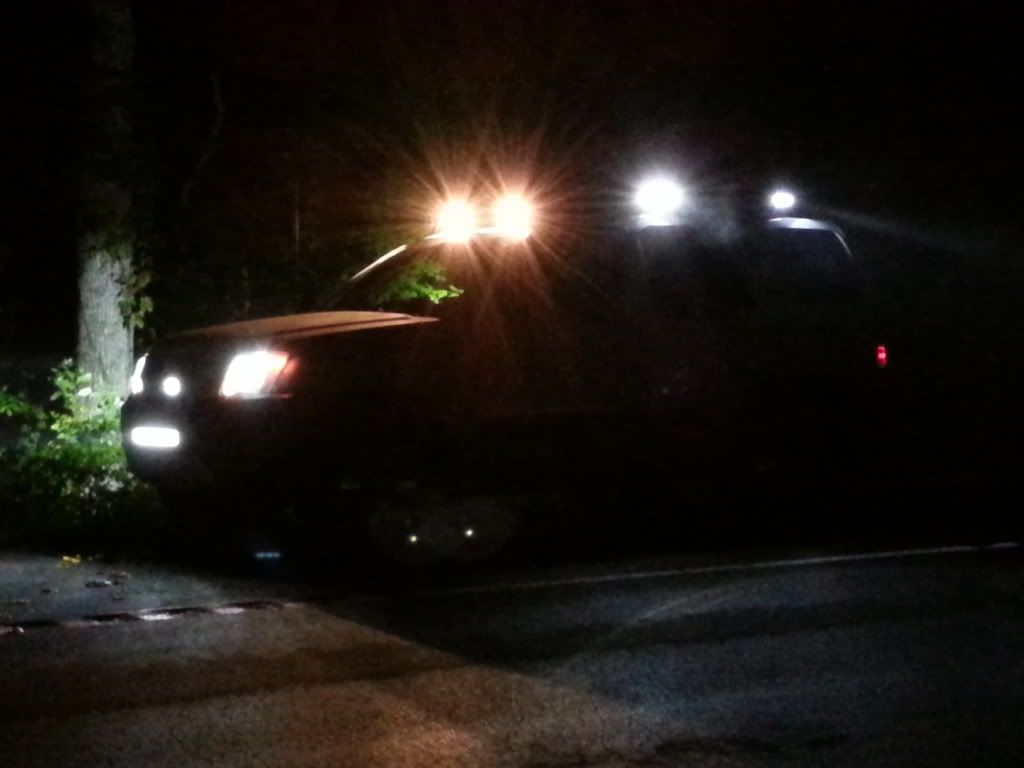 Full Rear Light and side lights: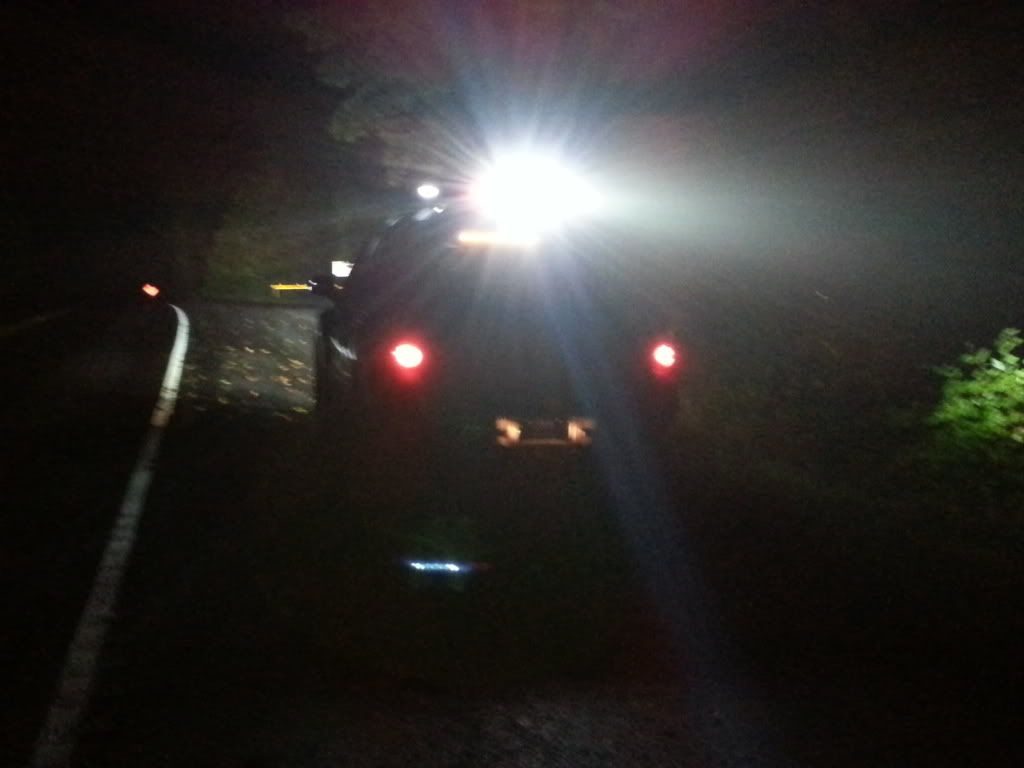 Traffic bar warning drivers rounding the curve: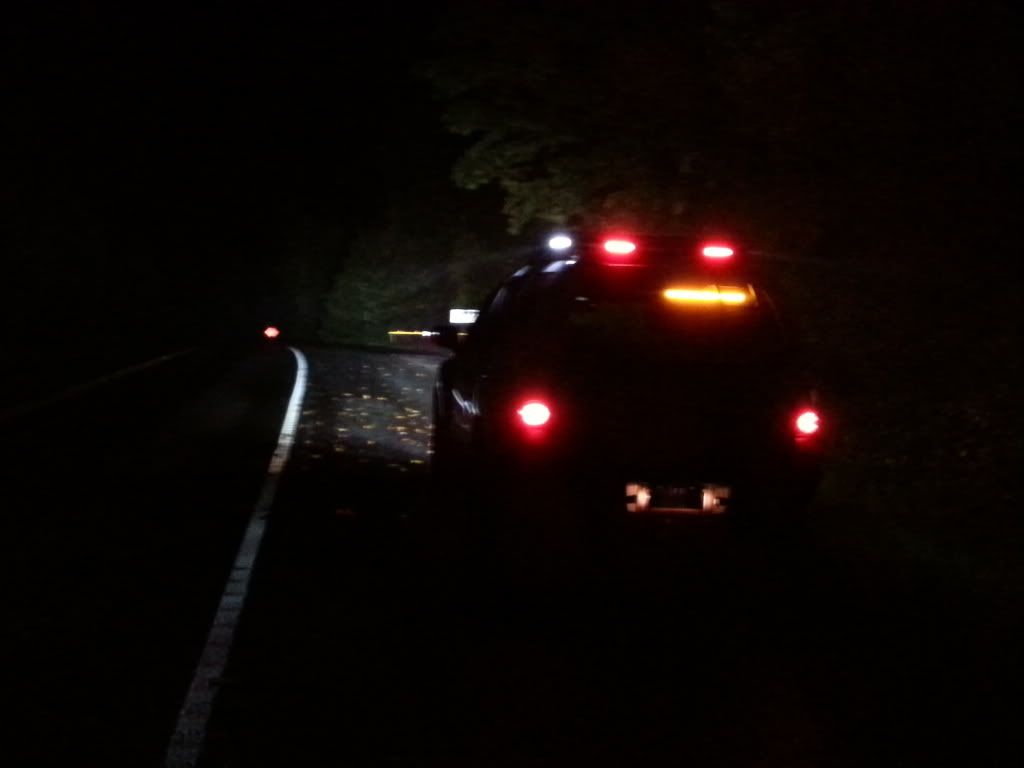 This is all for now! More pics as I work on some mods eventually.