Discussion Starter
·
#1
·
Some of us are fabricators, some of us are garage jockeys, some of us just have a driveway but we all have some place to work! Let's see what you got!
I work out of an art studio in Boston next to the Sam Adams Brewery.
Here's the welding/large scale casting side: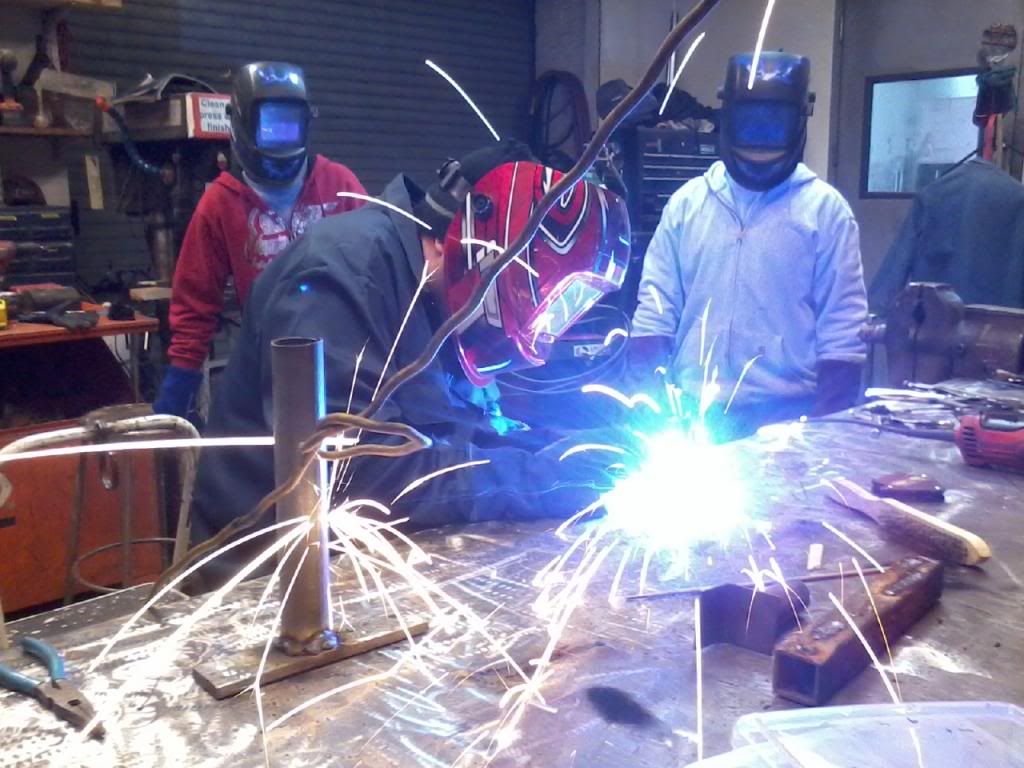 (That's our very own skyfaller MIG welding there with some XN members in the back)
(That's me in the black gear)
We're set up for oxy-acetylene, Stick, MIG, TIG, and plasma cutting. Our furnace holds about 300lb of bronze and costs us four digits just to turn the thing on.
And on the other side we have jewelry and figure sculpture:
We are expanding out into the lot. In my backyard (which happens to be adjacent to the studio) we've built a mini-furnace for aluminum casting:
And we have a wood shop across the street inside the Brewery complex (sorry, no pics) as well as more cutting implements (including a jump shear) in the basement.
Here's what we make: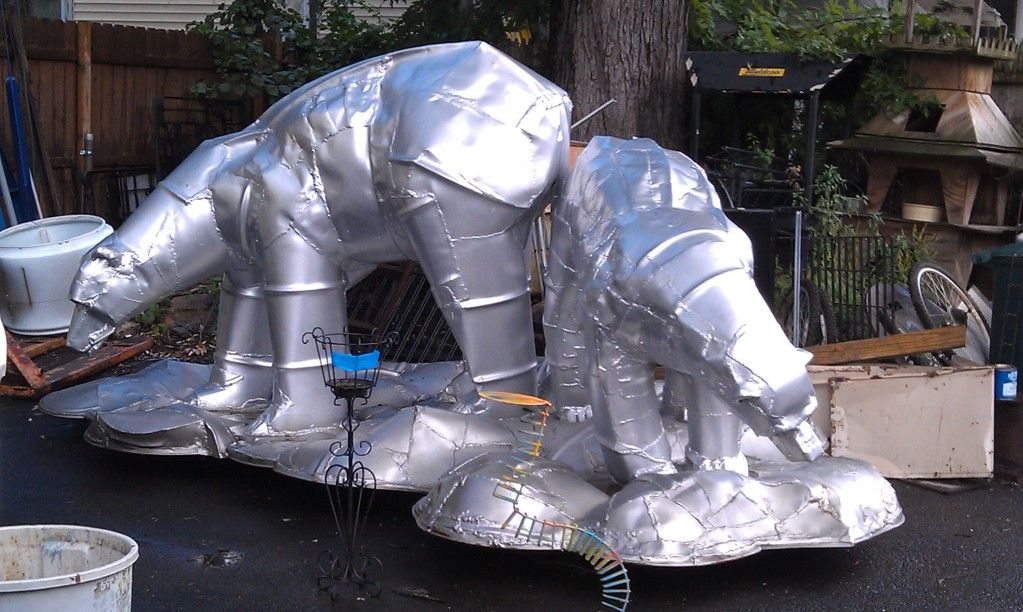 (Made with Sam Adams barrels)
(Made
for
Sam Adams barrels)