Ball's is all I have to say:
Completely missed the bumper structure: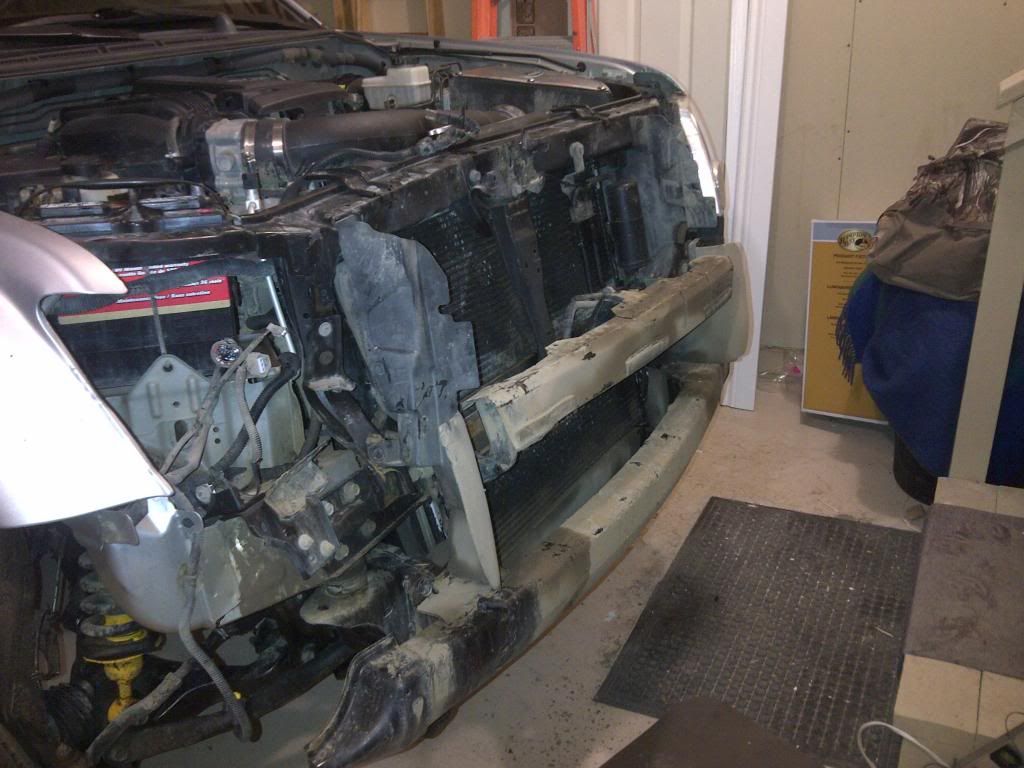 Comments:
So far, the mods are mild, but useful. It is a daily driver, commuter, but also used to tow the dirt bike, camp, for off-road adventures. The following items are also on my wish list: Exhaust, UpRev tune, beefier skids, bed line the roof.
Username:
gwos25
Year:
2006
Make:
Nissan
Model:
Xterra
Trim:
Off Road
Color:
Lightning Silver
Mods:
General Grabber AT2, 285-75-16
ARB Old Man Emu light duty suspension, 1.5"
Mud flap delete
Volant CAI, without powercore
Shrockworks Sliders
Maxterra rear bumper with receiver
Kenwood double din with Sat radio, bluetooth, backup camera, and I-Pod control.
Hefty Rad Skid
Rack Delete - aka, arab edition, aka, NSFW, aka, parking garage mod.
Photos:
Stock: (well, almost, with new rubber)
After the lift: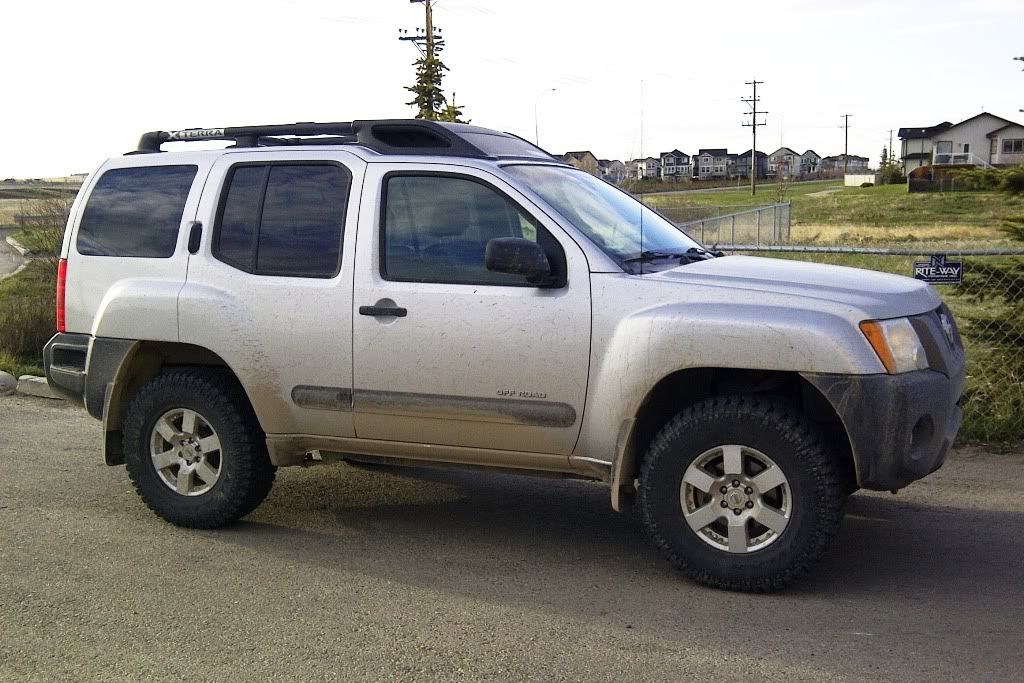 With the Mud Flaps gone: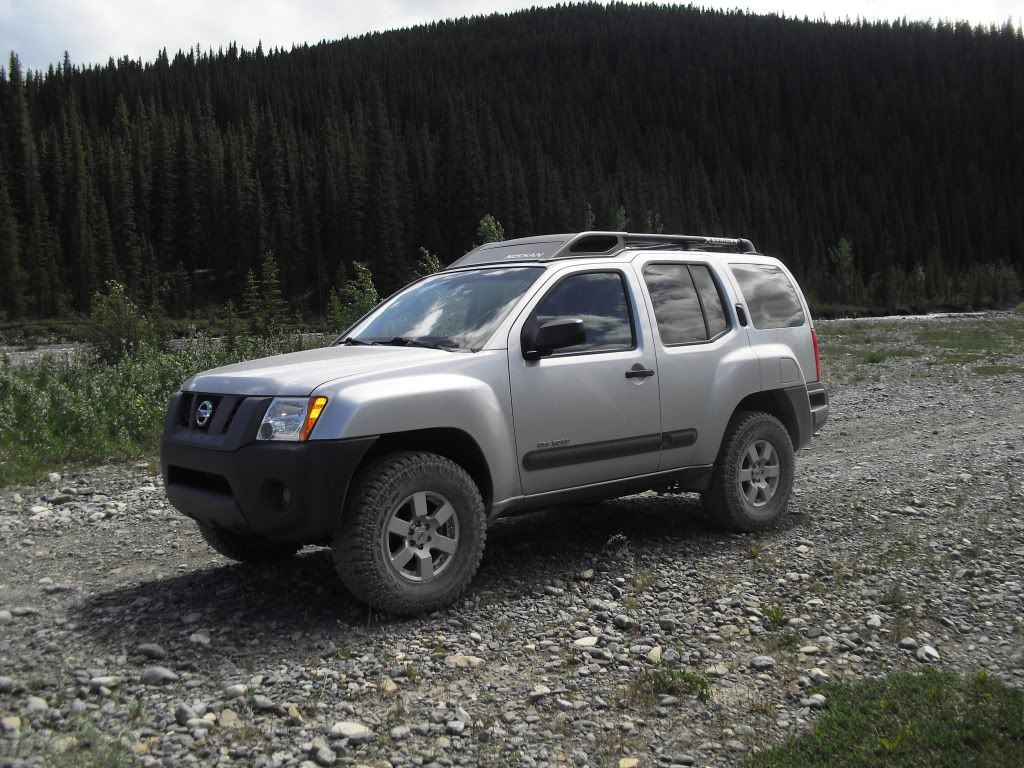 Shrockworks sliders, and my new theXterra.org decal!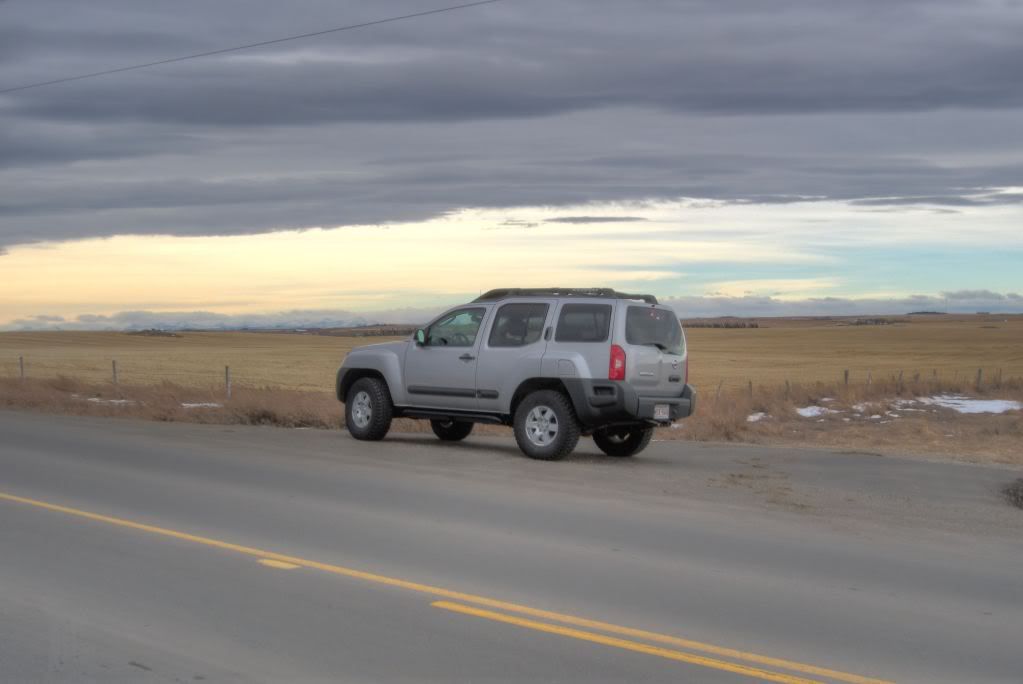 Maxterra rear bumper, and new General Grabber AT2's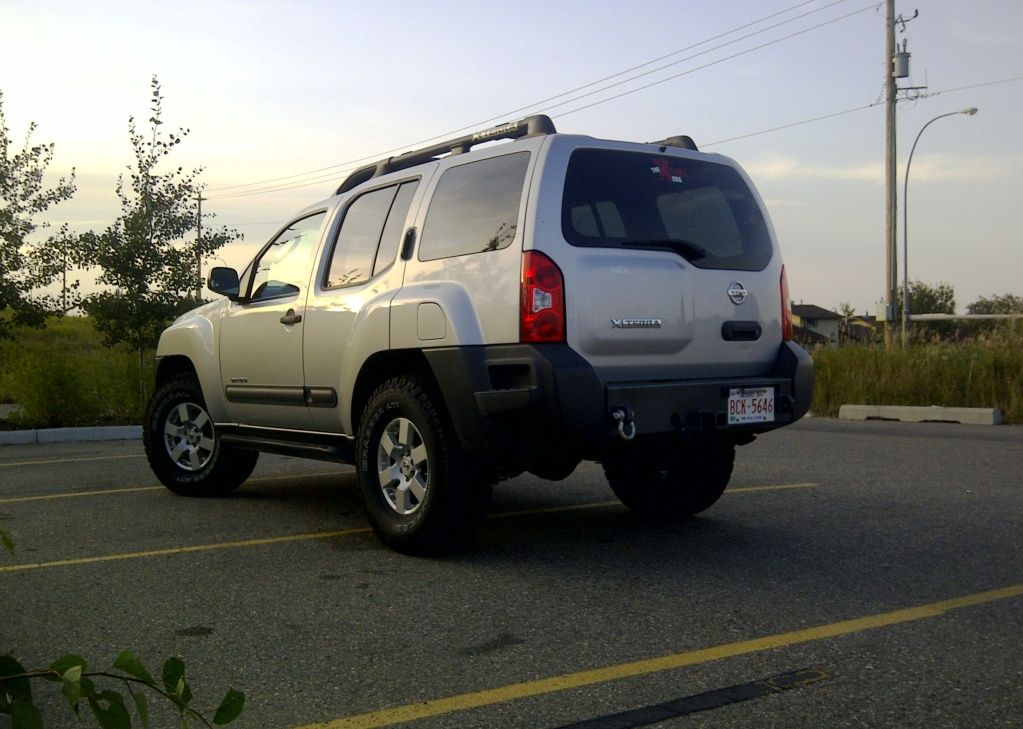 Had to pull the roof rack to fit in the garage at work. Here's a sneek peak.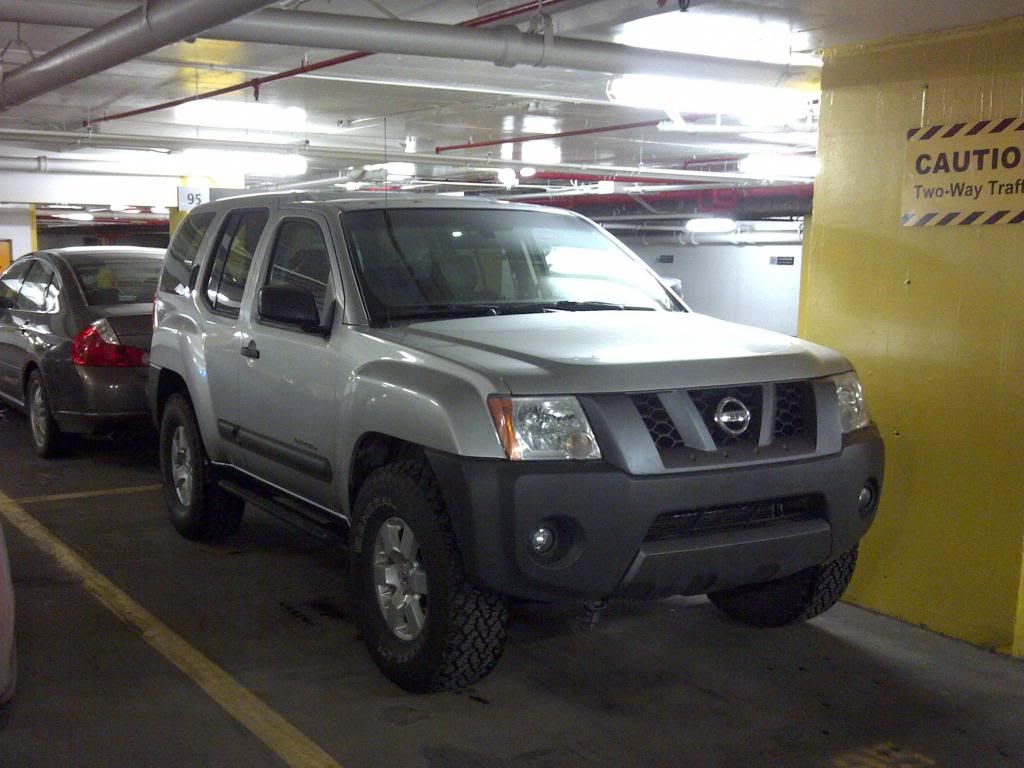 had to remove it to fit in the parkade: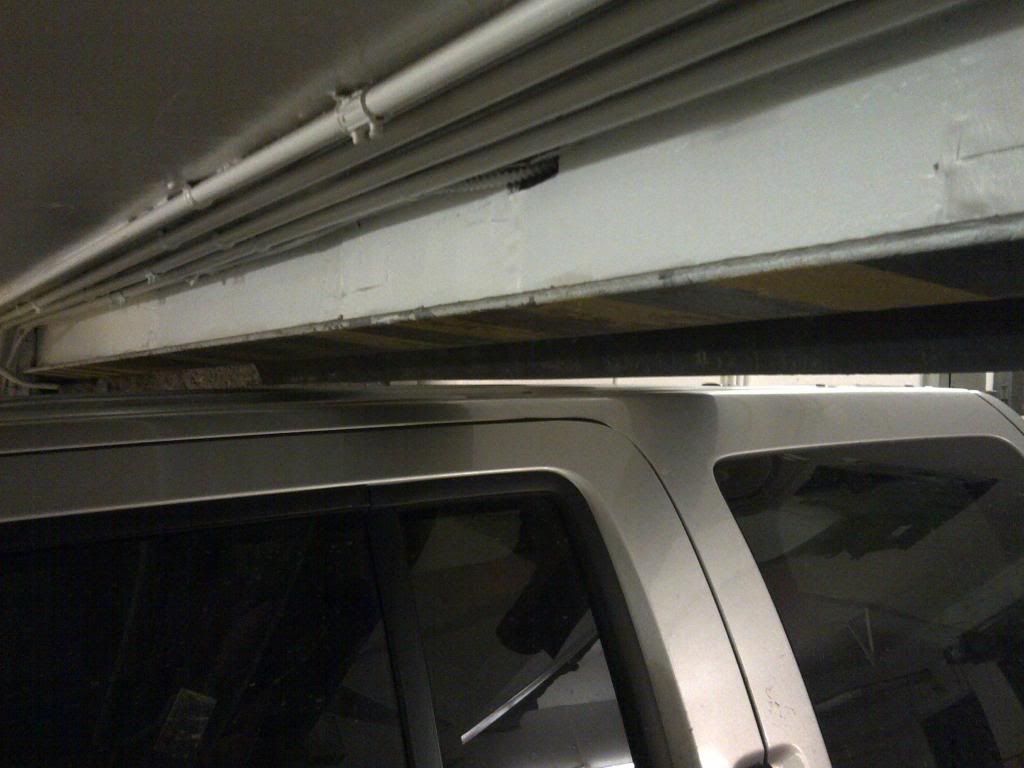 Still a tight fit!