Okay so I was cruising through the entire interior forum and noticed that there was only one or two threads about sleeping in your truck. Also the last post was in like, 2012 or something, thanks killswitch for the heads up. I sleep in my truck a ton. (surf trips, sled skiing, 4 wheeling etc). Last winter I spent a day and about 30 bucks and built a jackknife bed for the back of my X. Basically it's a 2 fold, 3 piece bed that fits behind the back seats and flips open to a 7'6" long sleeping platform with gear storage underneath. It leaves most of the cargo area open for gear, and folds in/out in about 30 seconds.
Been taking info and advice off this site for quite a while, just thought i'd post something for everyone to chew on. slept in this in the summer and down to minus 20 in the winter with a window cracked, works just dandy. all the gear you could pile in the back seat fits under the bed when it's folded down, and it's also possible to drive with it folded down 90% if you only have 2 people going on a trip, which is nice.
The bed folded out:
Mandatory picture of truck getting at least one wheel off the ground:
This is where the bed sits when folded. completely unhindered usage of back seats, cargo area, nets and even the compartment under the back when you don't have your sub box sitting on top of it!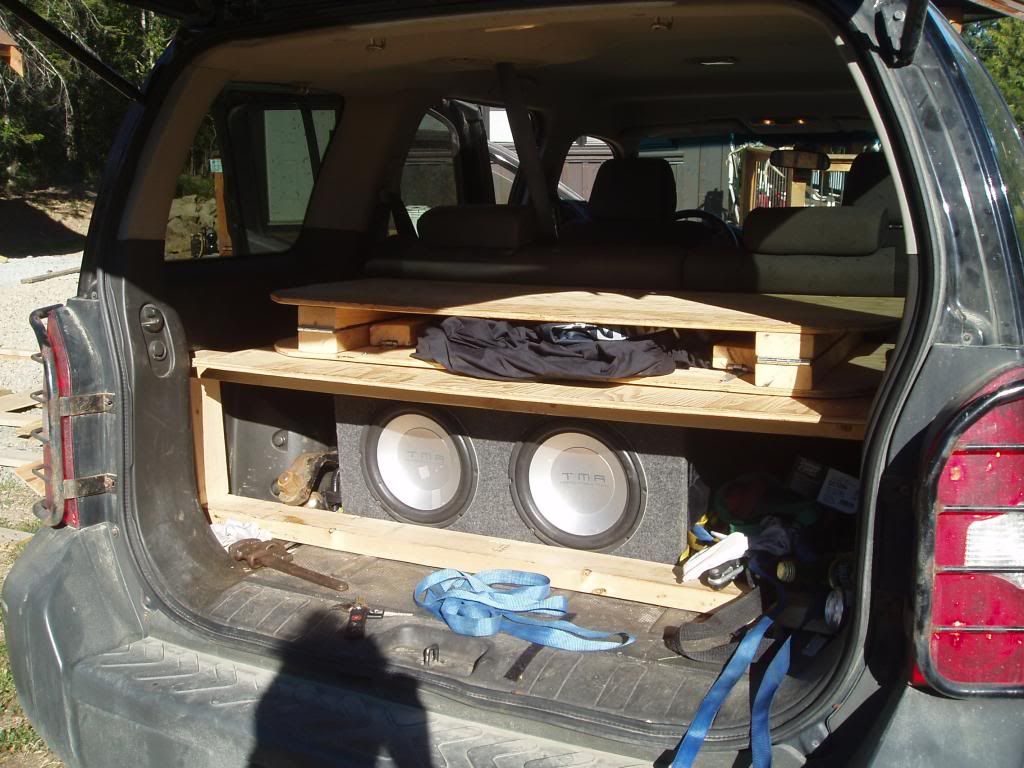 Detail of the construction of the frame. basically is two rectangular sections cut to wedge in between the sides of the cargo area. if you cut them so they are about 1/8th inch longer than the area is wide, they wedge really nicely and the whole system won't make a sound
The front of the bed and linen closet: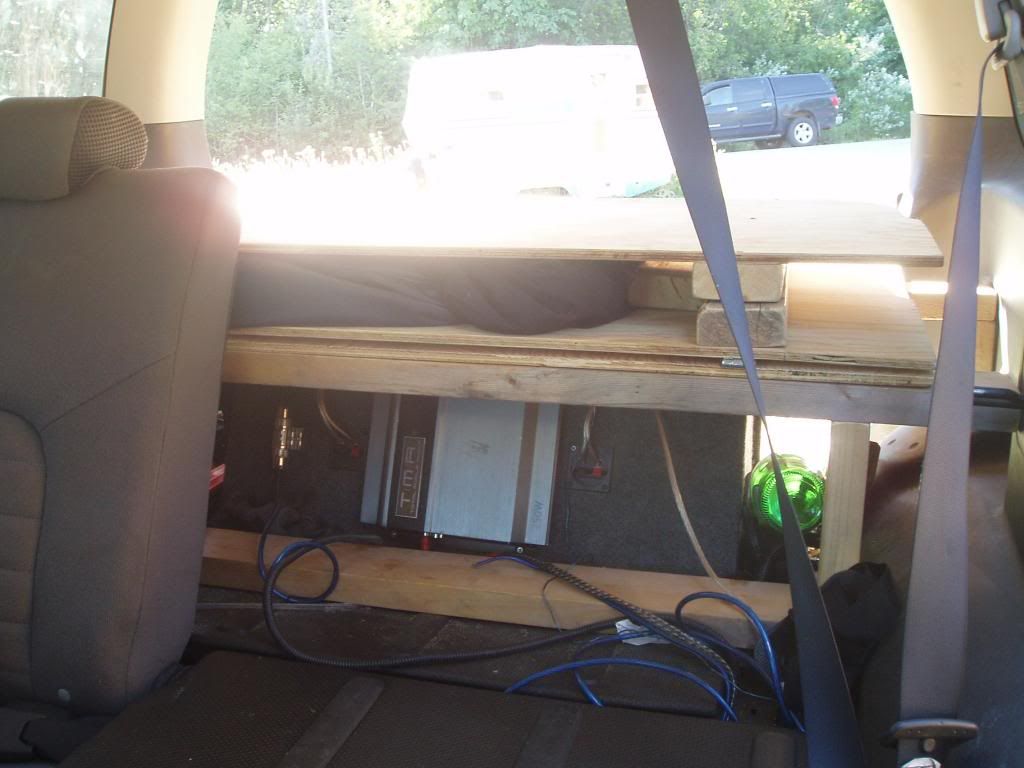 Spacing for the seats (if you want it to not squeak, just like everything else, make it a tad too long so when the back of the seat is clicked in, it's pushing against the bed frame):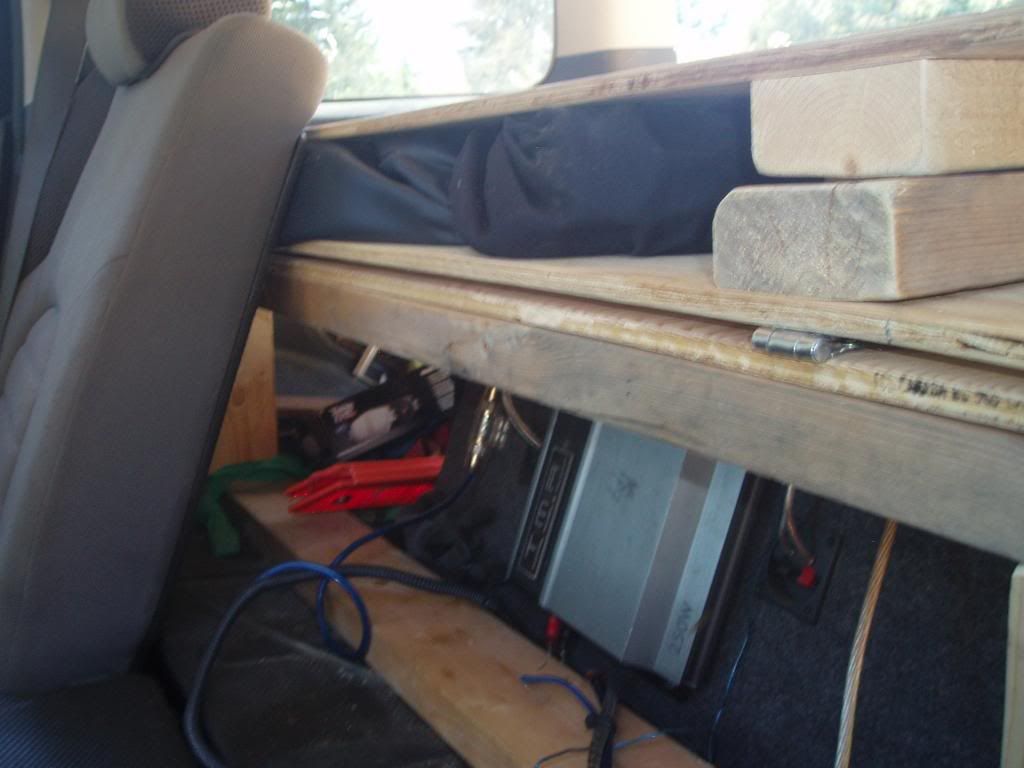 fold your front seats forward (no need to move them on the tracks). also another note, if you have the newer models with the fold flat front seats you could make a full 8 foot bed)
Hinge system for Bi fold halfway unfolded, underside view. basically just 2x4, 3/8 inch plywood and door hinges. the legs unfold and hang so they auto deploy to provide support for your bed.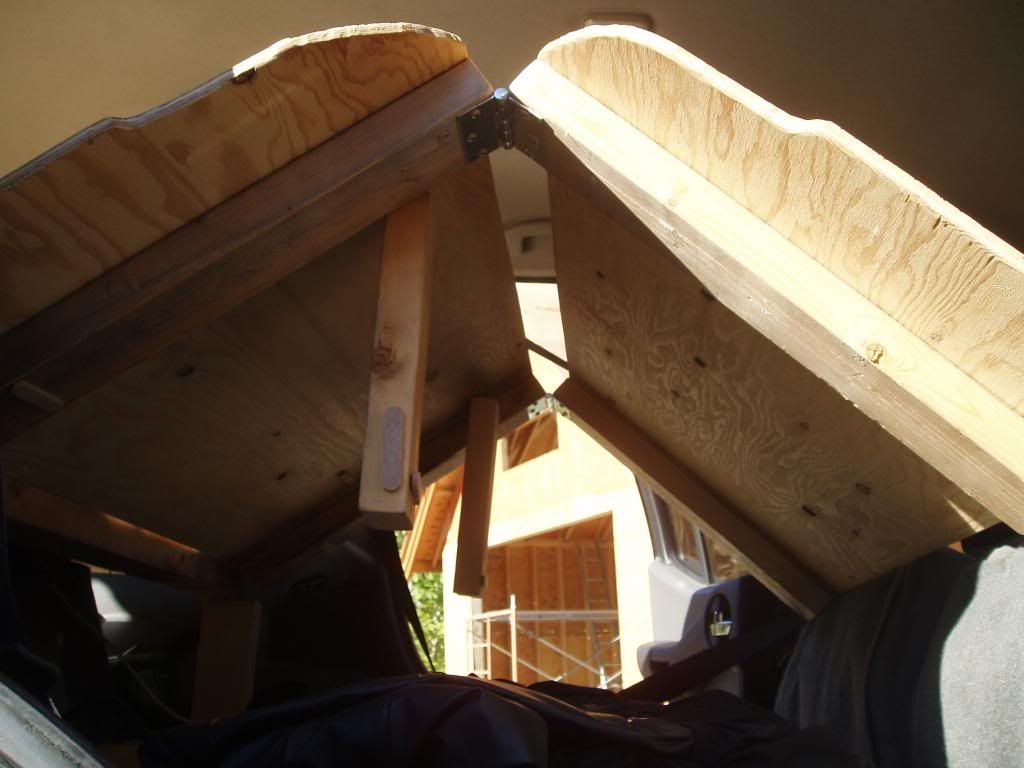 legs fully extended, bed laying flat: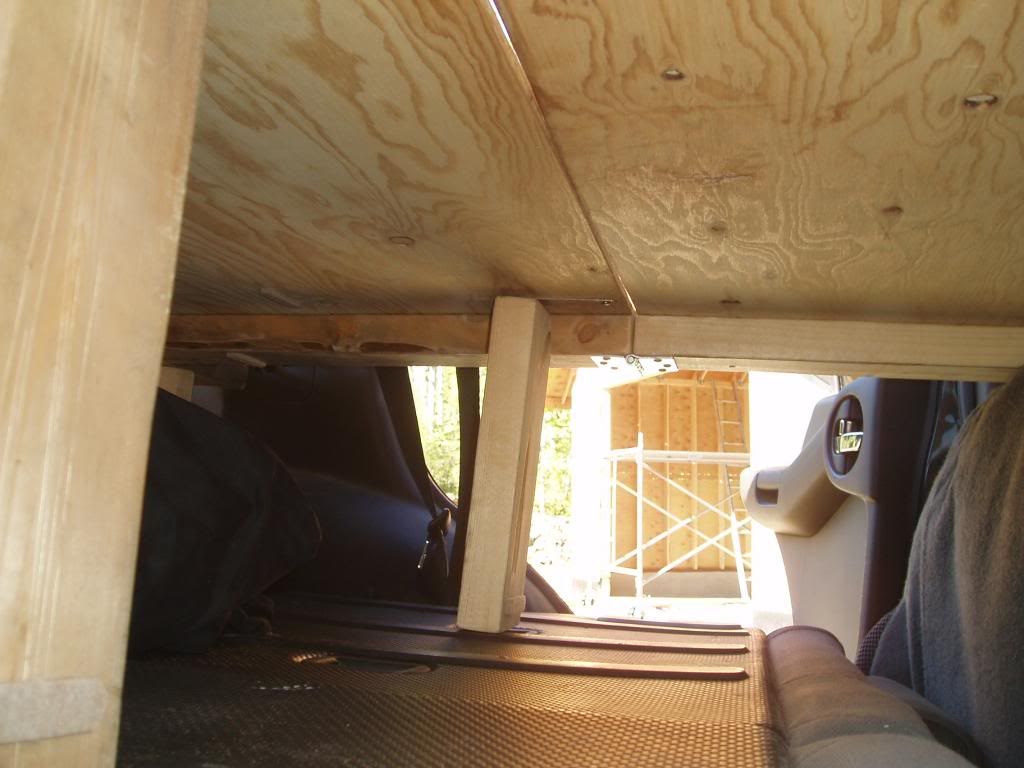 Cutout detail to fit the roof, so you can unfold the bed:
once again, bed folded and stowed.