Intro Comments:
Hey everybody. If you read my intro the other day when I first joined on here, you know how I acquired my X. If you didn't read it, here is my story. August 23, 2013, my Mom passed away from a major heart attack at the age of 45. I am only 17, so I never would have thought that I would live without my mom at this age. She bought the X a couple years ago with only 67,000 miles on it and in near mint condition. Now it has a few spots that need some help where the paint has peeled off on the fenders and a small rust spot on roof a few inches above the windshield.
I don't know a whole lot about Xterras, but I have learned allot from my best friend Hunter who purchased his X not too long after my mom purchased hers. I do plan on taking care of it and taking care of its little issues. I do have some mods in mind, but nothing extreme. I am mechanically minded and although this is the newest vehicle I have worked on, I am open to learn about it.
Make:
Nissan
Year:
2006
Model:
Xterra
Trim:
SE
Color:
Midnight Blue
MODS
Done Now:
Removed steps
Removed mud flaps
Tailgate silencer mod
Installed fogs (waiting on switch)
New tires (sort of)
Replaced rear hatch struts
Installed sub and aftermarket radio
Blacked out hood
Interior floor lighting
Started rear bumper build
New drive shaft :|
FlowTech glasspack
Need To Do:
Caught up... For now.
Want To Do:
2-3 inches of lift
Painted plastics
Decent sized tires
Sliders
Stealth wheels
Tint windows
Full LED conversion
Finish rear bumper
Build new front bumper
PHOTOS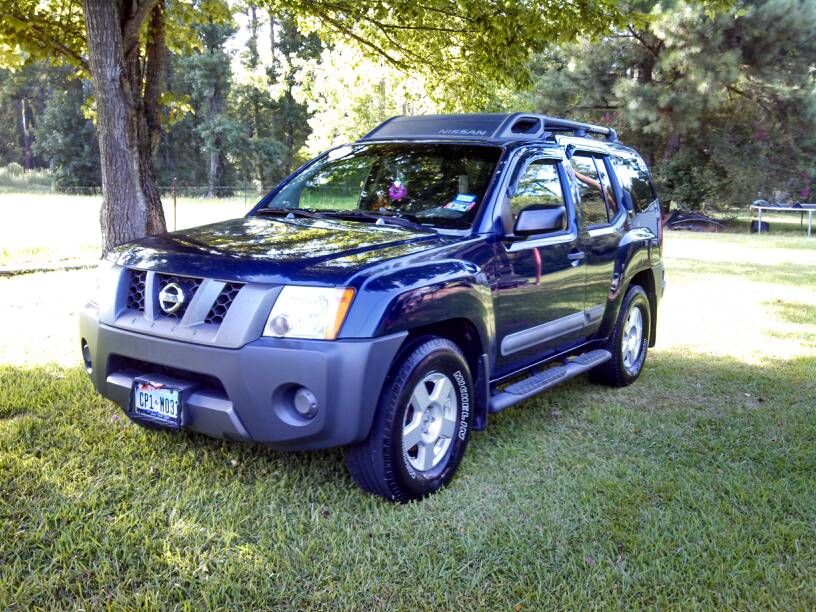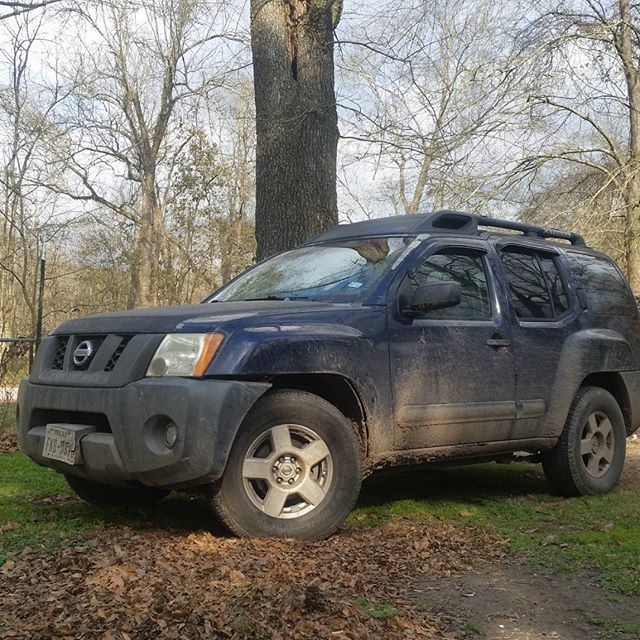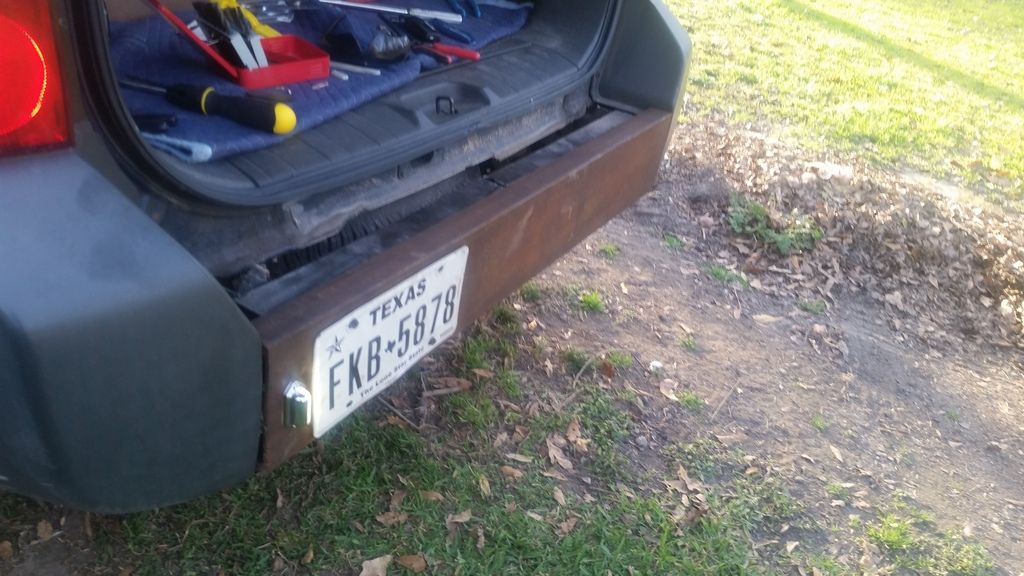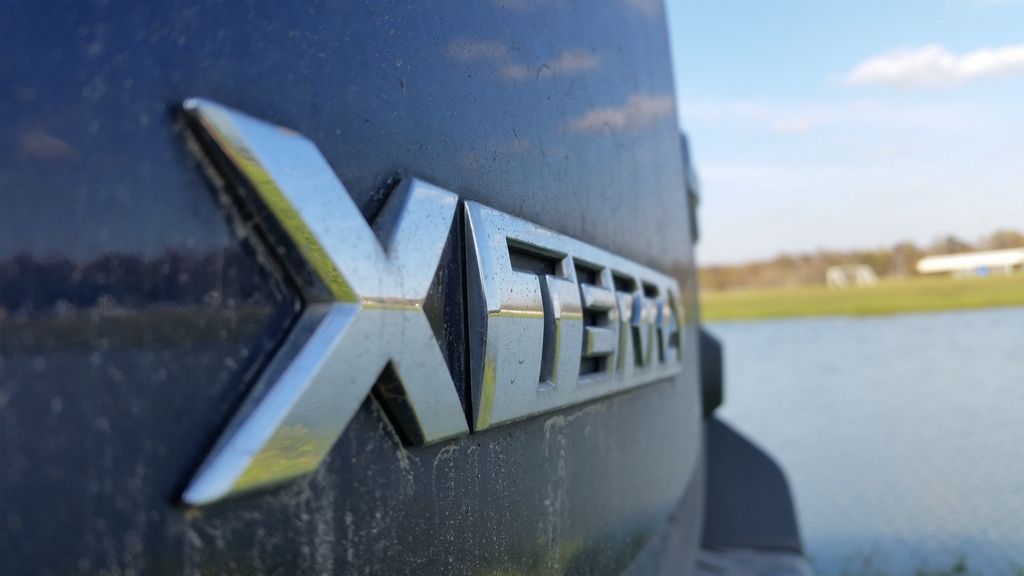 Random goofy pic a buddy of mine and I took after I got back from basic.