Discussion Starter
·
#1
·
Okay, I am looking at the Kenwood KSC-SW1 enclosed powered subwoofer.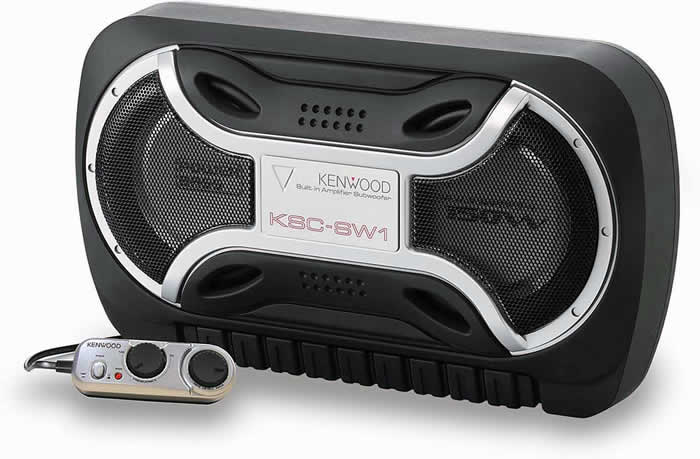 Dimensions: 15-3/4"W x 3-3/4"H x 9"D
Built-in amplifier: 150 watts RMS
Frequency response: 35-160 Hz
Powered, enclosed subwoofer with 6-1/2" driver and 6-1/2" passive radiator
I have seen some of the setups that others are running, but I dont want to put a box in the cargo area. I had a Infinity BassLink in my Cherokee and it was enough for my needs. I've done car stereos before, but I have never heard the smaller enclosed powered subwoofers. The BassLink was nice as it bolted to the floor in the rear cargo and I still had room for my "off-road tools". Most of my tools are in the storage bin in the rear cargo of my X, so I dont want to put a sub box on top it. Plus, I really dont feel like drilling into the plastic to mount my BassLink.
Kenwood, Clarion and JVC are the only powered enclosed subwoofers small enough to fit under the front seats. Clarion is currently discontinued from most vendors so that narrows it down to Kenwood and JVC. Kenwood is rated at 150W while JVC is rated at 120W.
Has anyone heard the smaller powered subwoofers? Is it worth purchasing or should I go my normal route and build a box? Either way I am spending money, but the stock speakers suck and those will be replaced soon. I have no intention of ever replacing the HU... my last two vehicles had the stereos stolen TWICE!! out of both. After I installed security cameras in the front no one ever comes by. But I still dont want to change the HU... keep it stockish and have it sound good.
Also, does anyone know the speaker sizes for the front and rear? I was told 5.25, 6.5, 6.25, or 6x9..... crutchfield doesnt really help and neither do the people at bestbuy or circut city.