Discussion Starter
•
#1
•
I ordered up four of these things (each pair came boxed separately) about a month before I decided it was time to start collecting parts for a Titan swap. Now I only need 2 for the rear. Luckily, I only opened one of the boxes when they arrived.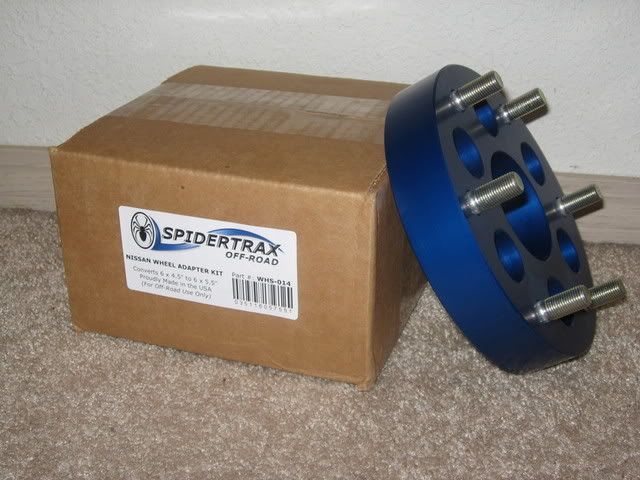 The remaining unopened box contains; 2 Nissan specific 6x4.5 to 6x5.5 billet 1.25" thick bolt pattern adapters, 12 lug nuts, thread locker and a Spidertrax sticker. Spidertrax was initially selling these for $69/pair plus shipping. They've recently upped their price. Here's a link to their site for more info;
http://www.spidertrax.com/s.nl/sc.7/category.2856/.f
I'll sell you the pair for $65, shipping included, to the lower 48. Will be shipping via UPS from Eugene, Oregon. Paypal preferred. Will provide tracking #. Can set it up as an Ebay transaction if you prefer.
Might be a good thing to pick up if you're considering a Titan diff/LT swap down the road....