UPDATES:
Removed Hefty sliders to get new 2" body lift sliders
.
Full set of NXRocks skids
.
New Cobra 75 CB
Volant CAI
Username:
Slasa E (call me Slas)
Year:
2005
Make:
Nissan
Model:
Xterra
Trim:
S++
Color:
Super Black
Mods
Suspension:
ARB Old Man Emu HD (achieved 2.5" of lift over stock w/ suspension - 3" with 33" tires.)
Installed extra leafs in rear pack
Installed 2" body lift 5/5/12. Sourced pucks, bolts, rad hose, brackets individually - total cost ~ $125.00.
Armor:
Shrockworks front bumper w/ rad skid (Prius Plow)
Hefty sliders w/ tread plates - gone 9/14
ChefNate rear bumper w/ tire & HiLift carrier (installed 4/15/12)
NEW! NXRocks skid plates
Performance:
NEW! Volant CAI (non-powercore)
Interior:
Nissan OEM/Yakima internal bike rack
Pioneer Avic X920BT - iPod integrated, blue tooth, DVD, GPS head unit and speakers
Exterior:
Tinted front windows to match rear
Replaced rear driver's side bumper thanks to Prius collision
Stealthed wheels (since replaced w/ aftermarket)
ProComp 7089's
Goodyear Wrangler Duratrac 285/75R16's
Fog light stalk and OEM fog lights
NEW! Gobi Stealth Rack and ladder purchased and awaiting install
Electrical:
Hella Black Magic 500 driving lights
OTRATTW Zombie Lights switch
NEW! CB: Cobra 75 WX ST with 4' Firestik and side bumper mount
Misc:
U-joint replacement
Fuel sending unit replacement (under warranty)
ATF/Radiator bypass mod
Replaced control arm for front windshield wiper motor
NEW! Front wheel hubs and bearings
Comments:
It is about time I post some progress (and a build thread). I feel like I have finally made some progress. :rockin:
Clearly, this build has and continues to be inspired by many of you. I have had some run-in's with Prius' so I named her the Prius Plow. I am working toward a total blacked-out X - perhaps not "stealthed" with bedliner but definitely all black.
Upcoming mods:
Black out - I.e. Rustoleum bumper paint on front grille (grille? What?!? Am I British? Maybe I should change armor to "armour"), cowl, rear bumper, Nissan gray bits & pieces
ARB Twin Air on-board compressor
ARB rear air diff locker
Rear bumper w/ tire carrier/ hi-lift carrier/ gas can carrier/ CB antenna mount - did that a long time ago
GOBI Stealth roof rack - Purchased 8/31 in sleeper00's GB!
Full set of skids - NXRocks skids from wisbike!
Roof rack lights???
Body lift??? Done 5/5/12!!!
Titan swap??? (Have to wear out the OME first)
Side mounted machine guns???
???
Photos:
Bone stock w/ first mod - Replace crappy stock rubber w/ BFG AT's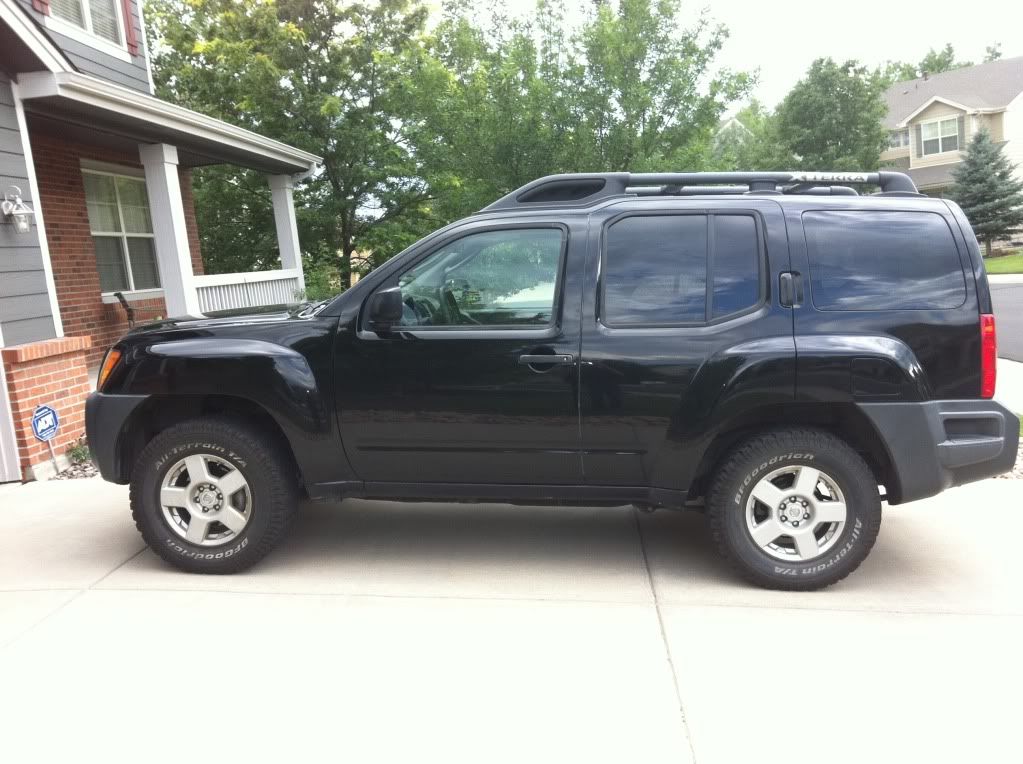 First BIG mod: ARB OME HD Suspension, front & back, + 33" Duratracs (and I painted the brake calipers blue. Fits the Aussie vibe, I guess!)
Wheelin' w/ new mods (on my buddie's private land)
I hate the stock S wheels and I need to feel like the Road Warrior so stealthing was in my plans. S wheels w/ Duplicolor wheel paint.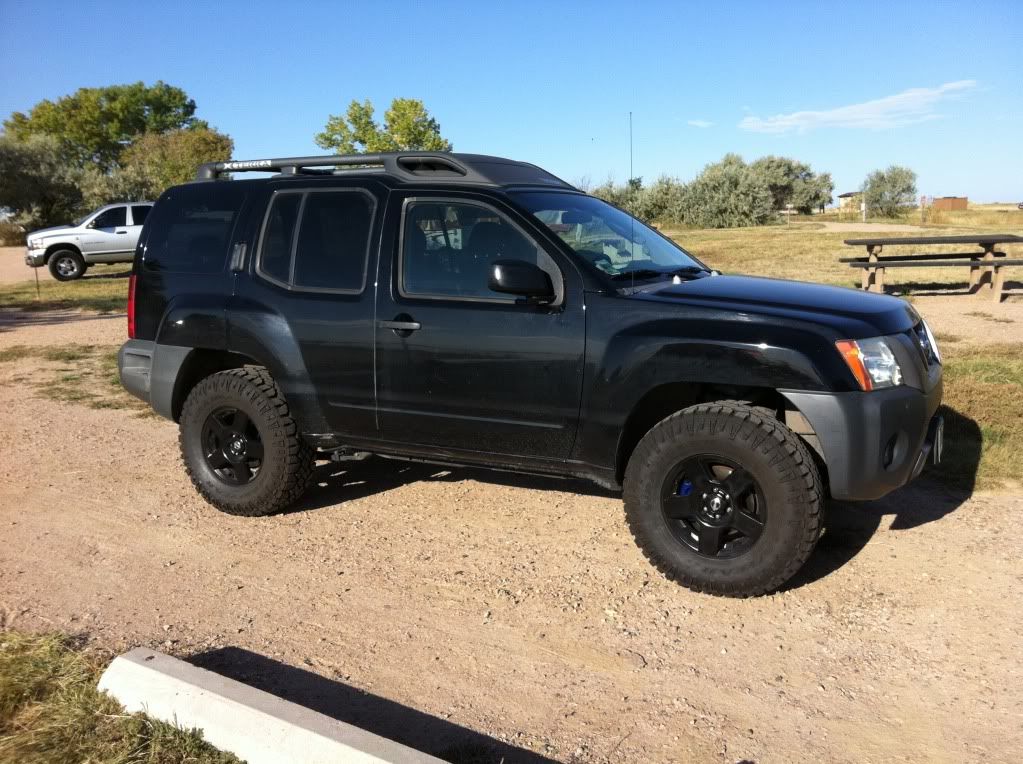 Did I say I hate S wheels? Yes. Unfortunately, there are not many options for 6 on 4.5 bolt patterns so I joined the ProComp 7089 majority. Thankfully, they are cool wheels.
Finally, Shrock front (I know, not local - I just got a good deal and like the design), Hella 500 Black Magic driving lights, Warn VR-10000-s winch)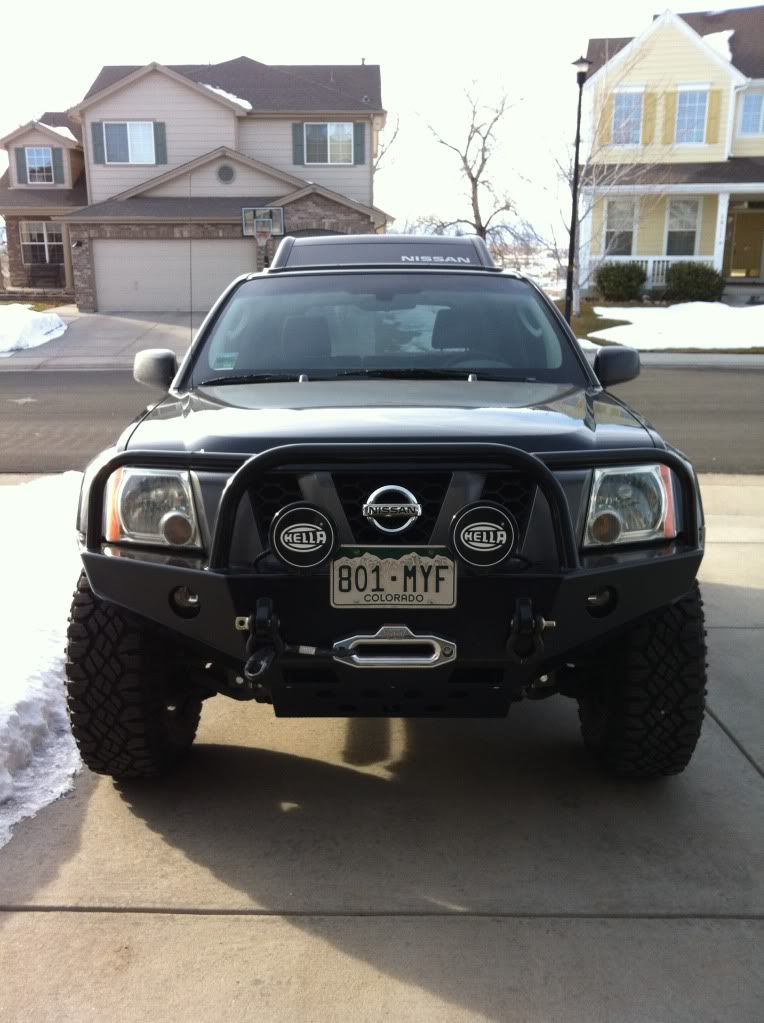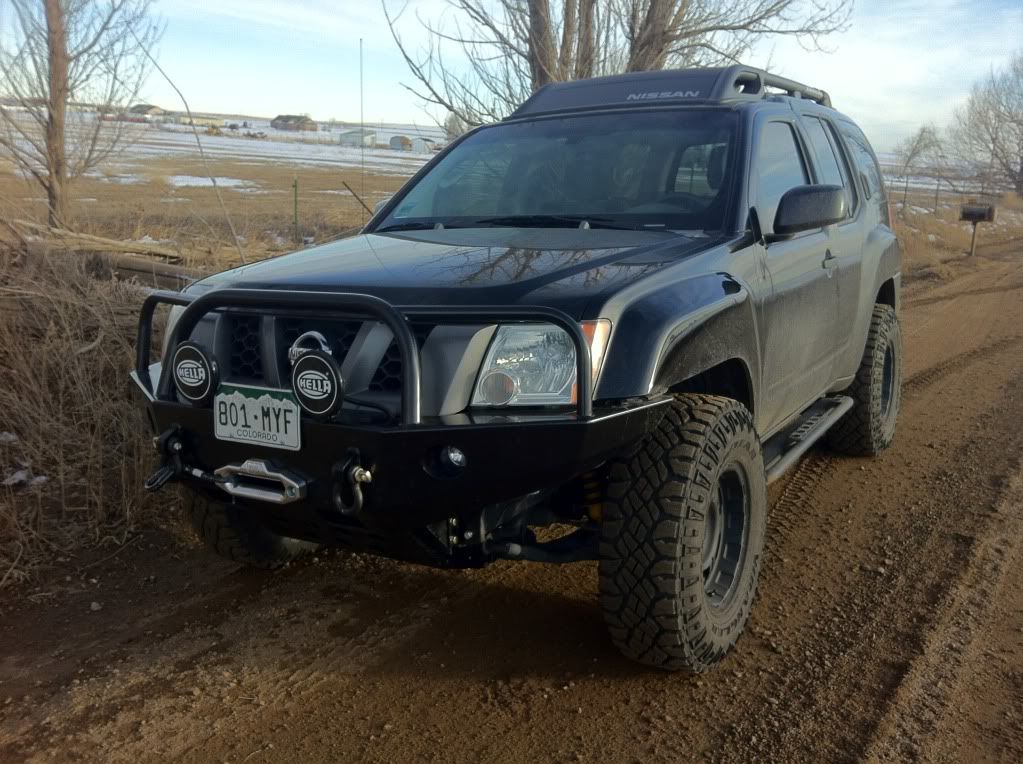 Prius Plow!!!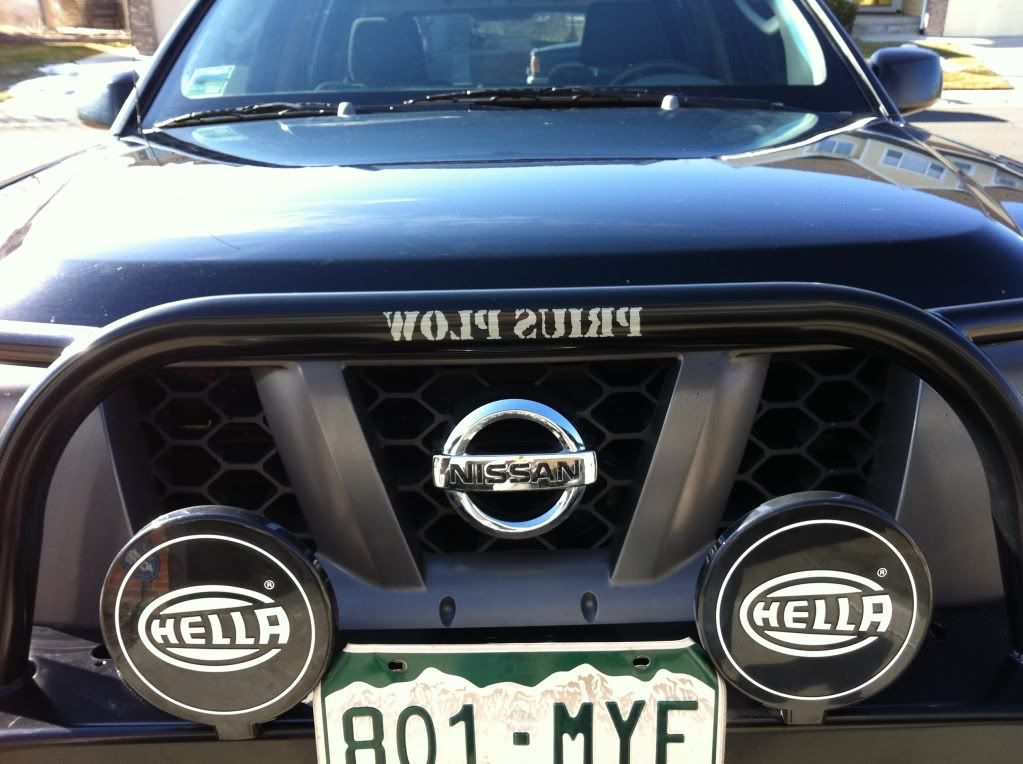 NEW! ChefNate rear bumper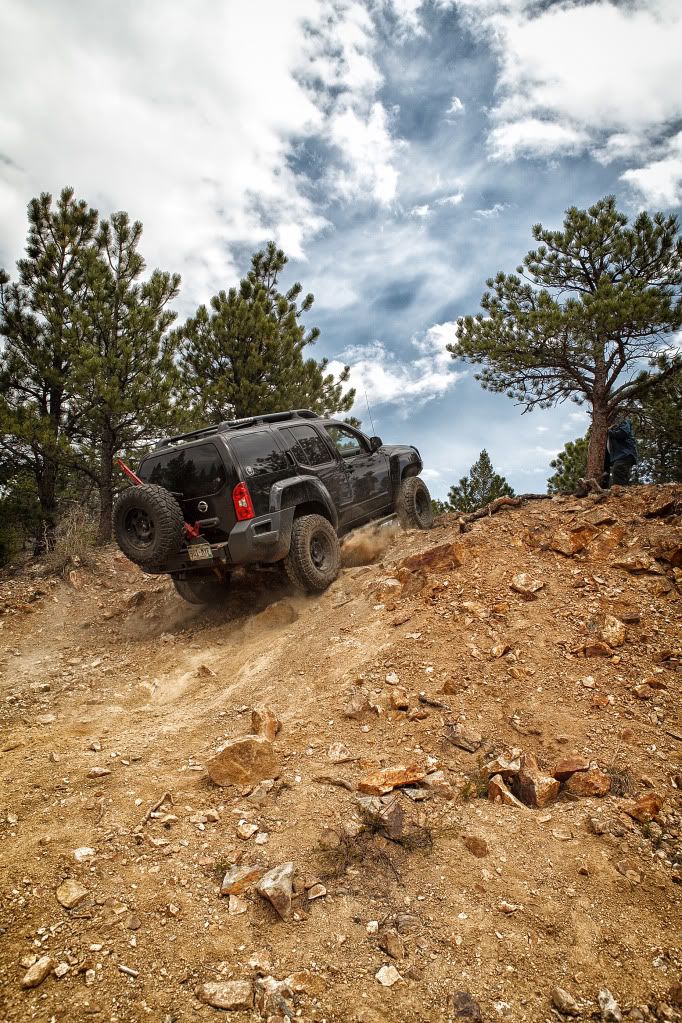 NEW! 2" Body lift
Props/credit to Xebra67 for the last two photos 5/6/12 @ Switzerland Trail, Colorado
Thanks for looking! And . . . Thanks for the inspiration! (and the dent in my bank account).
My wife and kids thank you for their time with me, too!!