Discussion Starter
•
#1
•
I struggled to find a mount to fit the 0.70 hole in my Shrockworks CB tab. Too small or too big for NMO, PO, and standard 3/8" stud mounts which need 1/2" or 3/4" mounts. NMO and PO mounts are typical amateur radio (ham) type mounts and I wanted a dual purpose mount which I could use with a CB and or an amateur radio antenna which means a 3/8th inch stud mount. After doing a bunch of searching I found heavy duty bee hive mounts required a 5/8" hole.
5/8" is 0.625 inches and fits in the 0.70" hole better than the 0.5" stud mount. The heavy duty bee hive sits on top of the tab and does a good job of spreading the weight a fiberglass antenna out well. They run $15 to $20 without the required coax wire.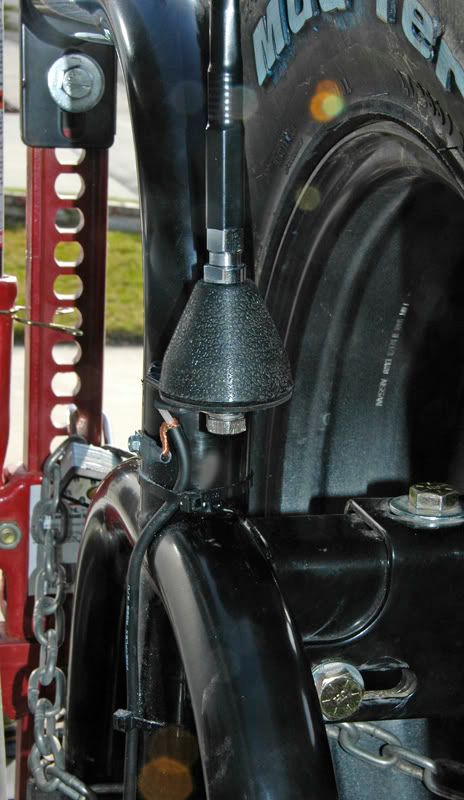 I drilled a small hole to put in a ground wire. SWR rings out at 1.4:1 at channel 20 and 1.6:1 on each end. Being mounted so close to the metal of the back hatch and the tire mount isn't the best location.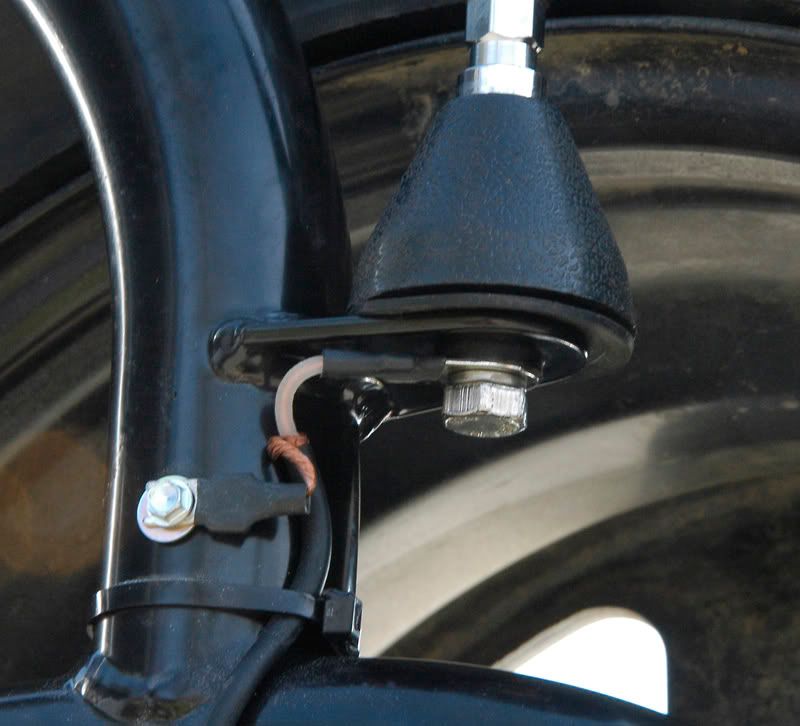 Down below I ran a heavy ground strap from one of the screw holes of the license plate down to one of the frame bolts.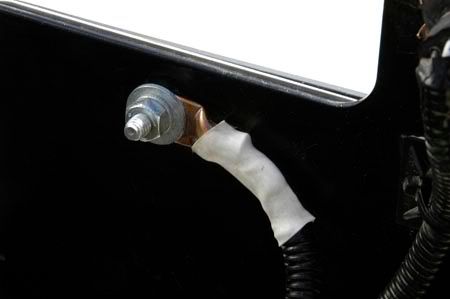 The 3/8th inch stud is the standard fiberglass rod mount for CB and amateur radios. I've got a CB, 2M and 11M antennas which will all slip into the stud. 36" antennas will clear the roof of the truck by a bit, go with a 48" antenna if you want better receive and transmit.
In the 2M antenna I can fit a nice 5/8th wave antenna for a bit of gain. It's a bit higher and it's SWR rang out at a pretty good 1.2:1.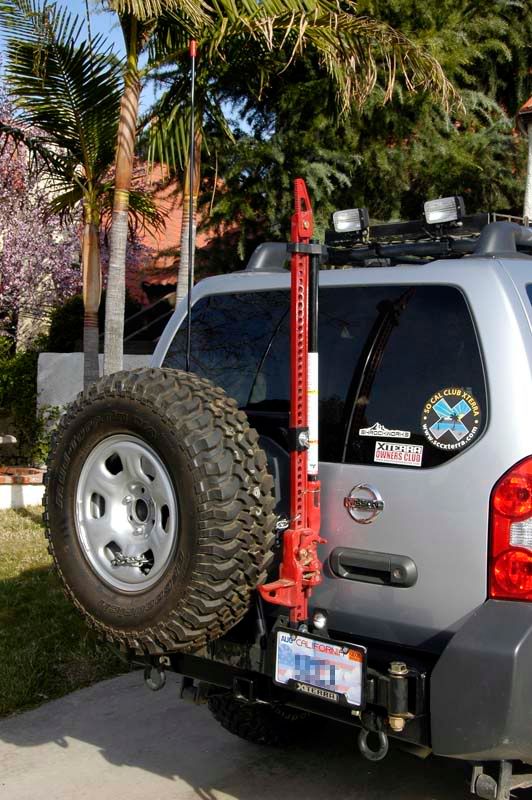 I've got NMO mounts up on the roof bar which give a nice clean RF location and the SWR rings out wonderful up there.
CQ, CQ, CQ, DX 11 meters ... if we can only get the solar cycle going again!