Discussion Starter
·
#1
·
So I went to change a ball joint and this happened.
That would be the shaft for one of my saw's...
These would be the threads on the bottom of that shaft...
Im assuming the valves and all that comes with them is at the bottom of the shock tube. Ive compiled a list of parts needed to replace this. Im hoping that the shaft moving up and down hasnt been beating on the valves and all the shims and whatever else might be down there.
Does this look like to anyone that knows what they might be doing?
These are 12'' travel right? I dont have the remote resi's.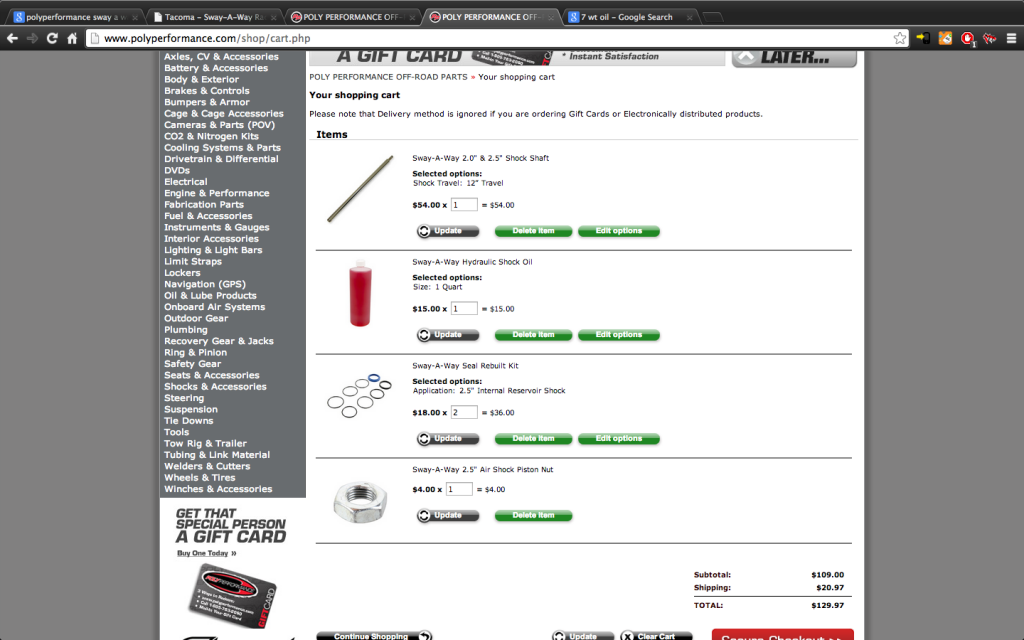 Ill be doing a how to on this when I get the time to do this. As for now I simply put the shaft back in the tube and bolted it back in... the limit of the uca prevents it from coming apart normally.