Greetings all,
I recently installed the RuggedRocks.com hi output alternator by DC Power for the GenII. This is an amazing piece of gear with an impressive case made out of a single piece of aluminum.
I've been waiting for another option, in alternators, than what's currently available because of questionable reliability and customer service.
Rugged Rocks and DC Power has come to the table with a completely new design. DC Power makes units found on many Ultra-4 and Baja race rigs. The design is made to chew through dirt, sand, mud and rocks. It's even capable of running completely submerged in water.
The first thing you'll notice is the awesome aluminum case in ,signature, Rugged Rocks Orange. The OE alternator is a pain to remove but patients is your allie.
One thing you'll notice is the OE device uses a 3 pin harness and the RR version uses a harness converting it to a 2 wire set up. This is by design and is not a mistake. The OE device also uses a 12mm bolt to connect the power wire where the RR one uses a 10mm bolt. The output bolt on the RR unit is located a bit lower than on the OE one. Bending the vehicles ring terminal from a 90deg bend to a straight connection helps get everything bottoned up.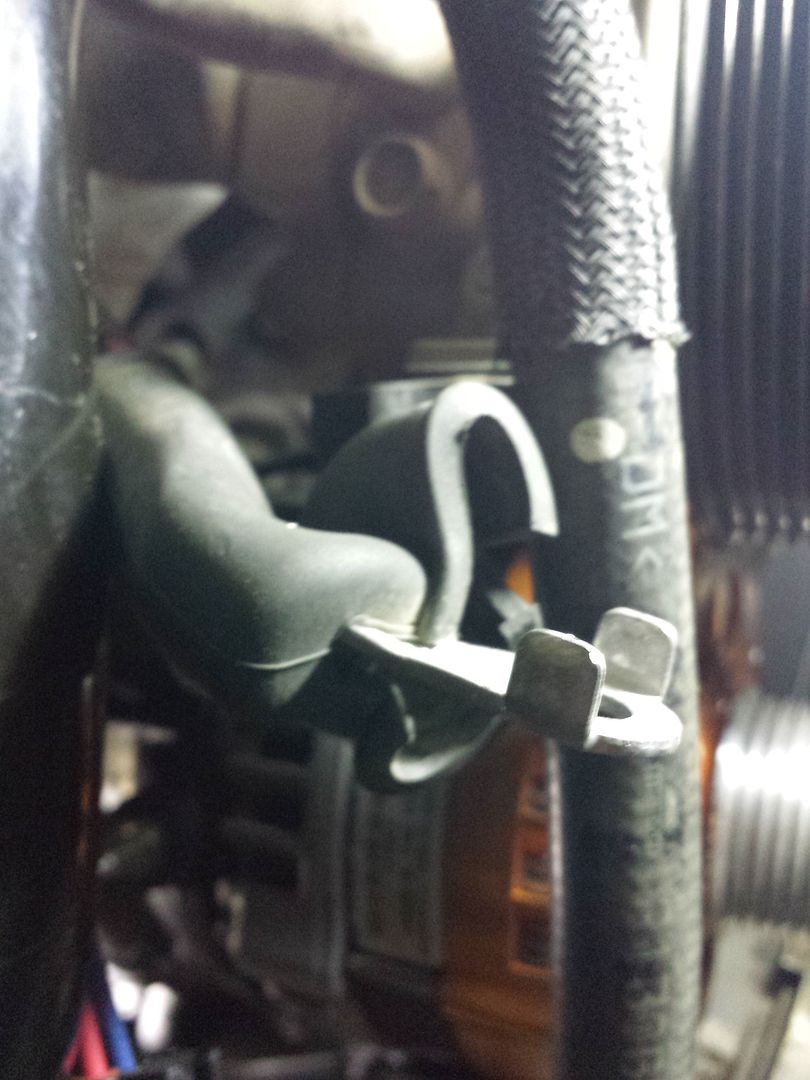 Once it's installed a quick look let's you know everything is all lined up with the other pulleys.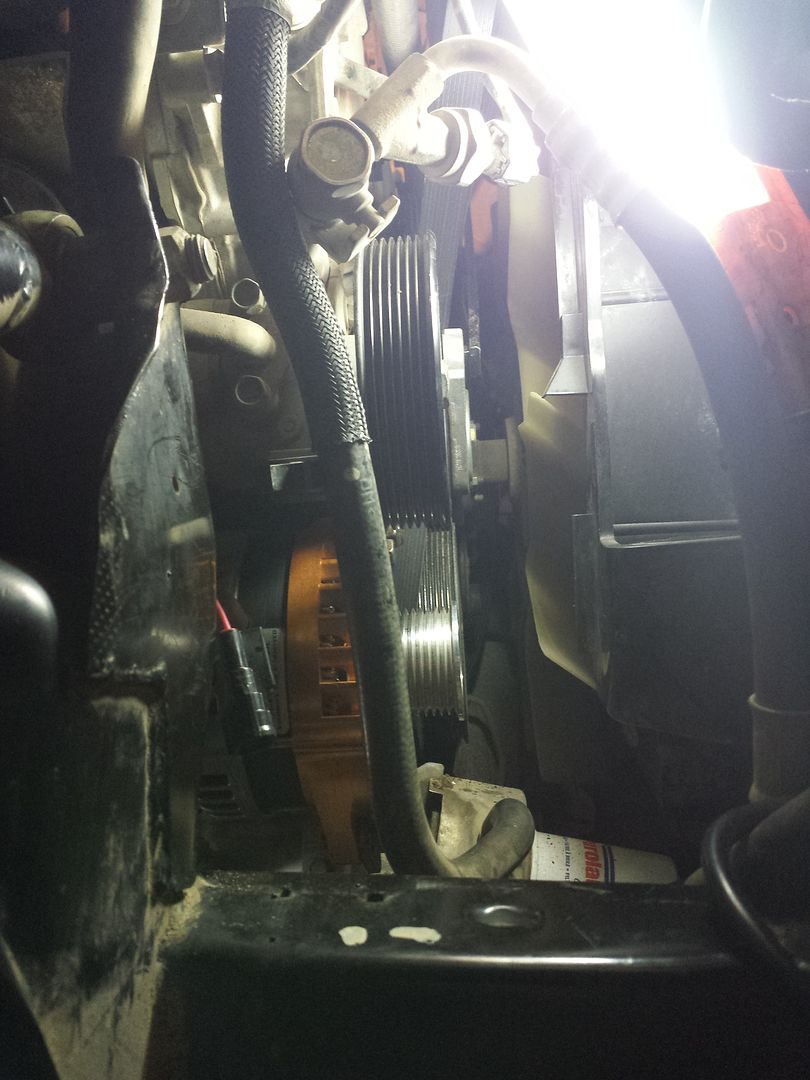 Once you get this all on, your in business.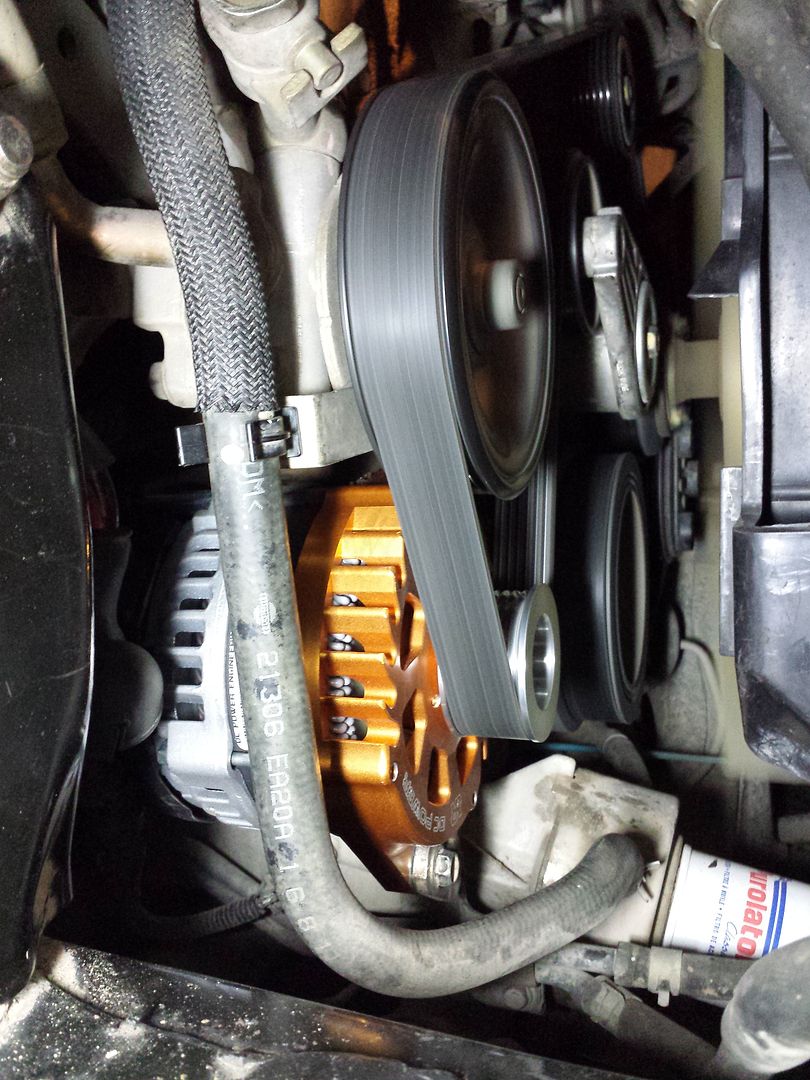 Upon initial readings, this is generating an entire volt over the OE one I removed.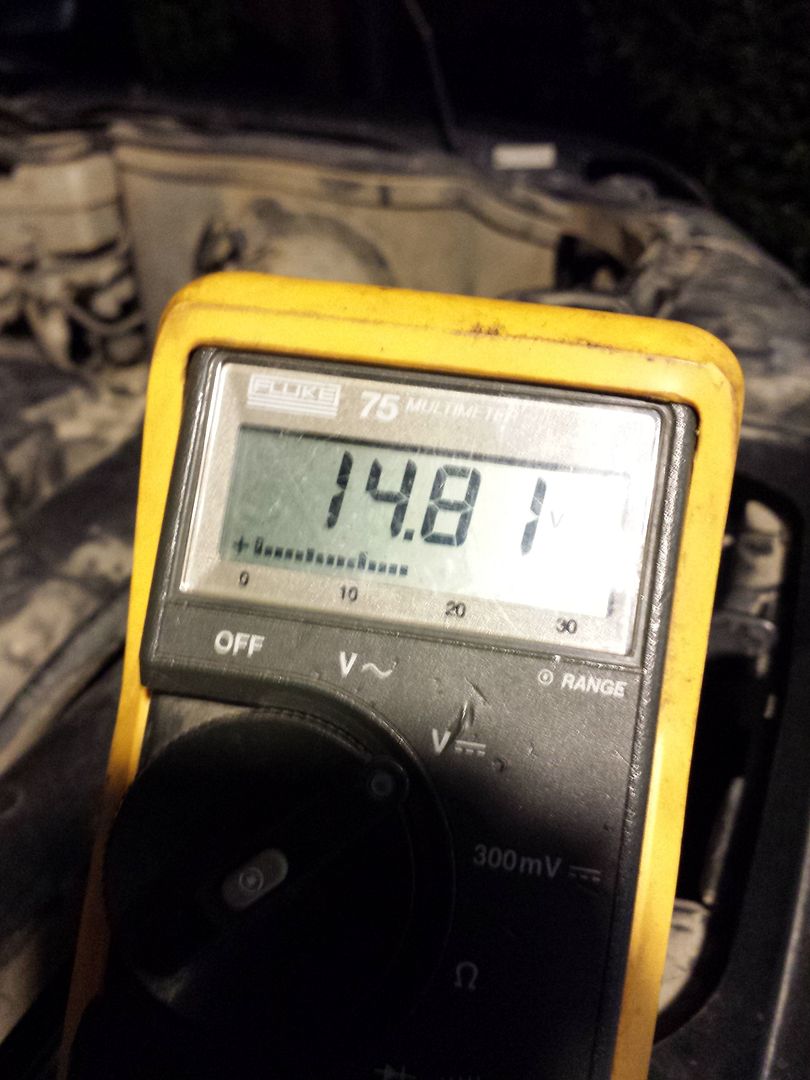 Over all, I'm extremely happy with this unit. Upon initial tests, my ARB dual pump compressor runs with a strong hum and and seams to cycle/run faster than it has.
For more information on this bad boy feel free to post up or give Steevo a ring over at
www.ruggedrocks.com
.