well, finally got these lights up on the top. used 28H mighty mounts to the standard crossbar. drilled a small hole under the cargo box for wiring. two switches....one controls the outer two lights, the other the inner two.
Lights are bright as hell for 55W, got the entire set for $69.99....pilot navigators.
these are crappy pix, but i'll post some cleaner ones sometime later.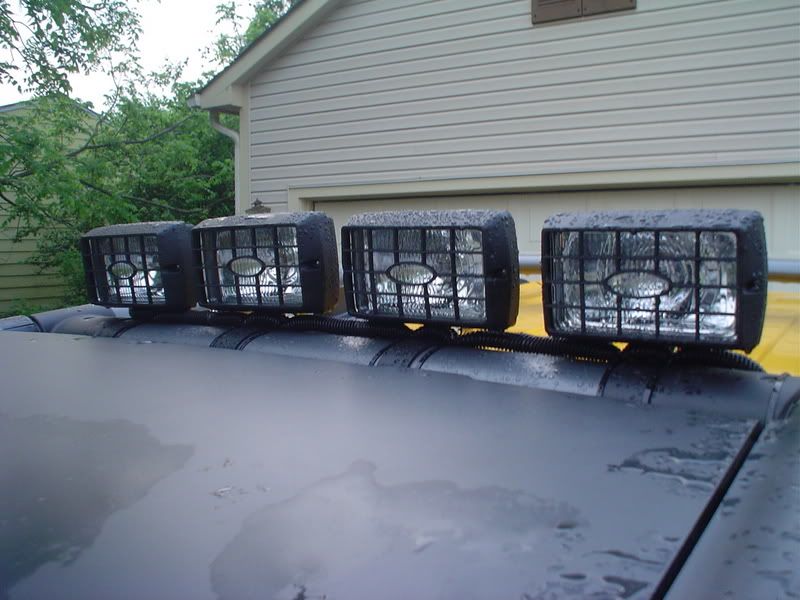 ________
Park Royal 2 Condos Prathumnak