Discussion Starter
•
#1
•
So Santa brought me a new little snap-shot camera to complement my DSLR so I thought I'd take it out and feed it a bit and see how it does. After hanging around downtown for awhile I decided to take a nap.
I got busy and took a trip up the road behind my house. Mine is the house with the orange roof in this picture. We've got a nice view of the valley below us with March ARB to the east of us.

Here's the truck sitting at the top of one of the hills. The mud wasn't too bad this high up the hillside. The mud only gets a few inches deep near the top of the hills but can get better than a foot down at the bottom where there's been more water. Unlike other places there just isn't any plant growth to hold down the soil.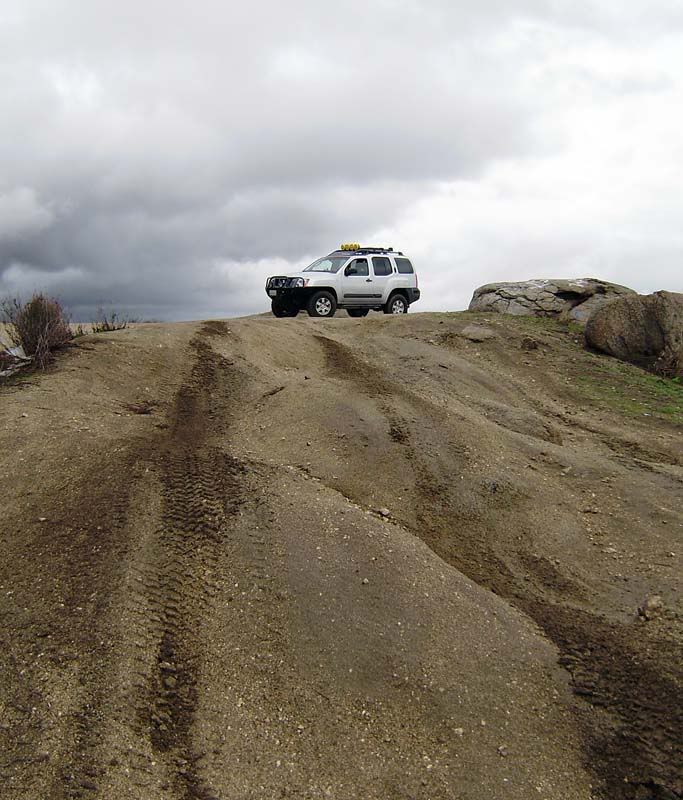 Here's what the dustbowl looks like. This place is about 30 square miles of playground. Not many people know where it's at nor bother to come out there. The place gets used as a dump more than anything else. I'm always on the watch for someone hauling trash up into my playground. I love the hills where you can't see the downwards slope ... or coming up you have no idea what's under the truck as you see nothing but sky.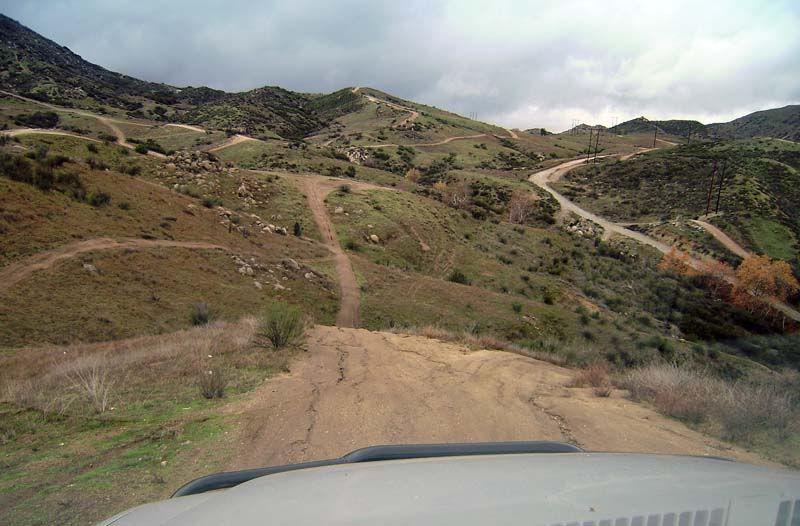 Lots of ATV's and motorcycles come out here to play but there's a bigger/better place about five miles away that's 20 times more busy. I saw a couple of people out shooting and one ATV and one motorcycle each today.
The tough part is that there are so many trails that I get lost. Some of the trails are dead ends meaning that every hill you go down you have to make sure you are able to get back up later. This was one of the wetter places where the truck couldn't make it up the short/steep place where it's sitting now so I had to back down into the mud to take a second attempt with the rear differential locked.
Lots of places to set up camp sites and enjoy the stars and the lights below in the valley. A bit cold this time of year - it was 55 degrees with a bit of wind today with lots of wicked clouds.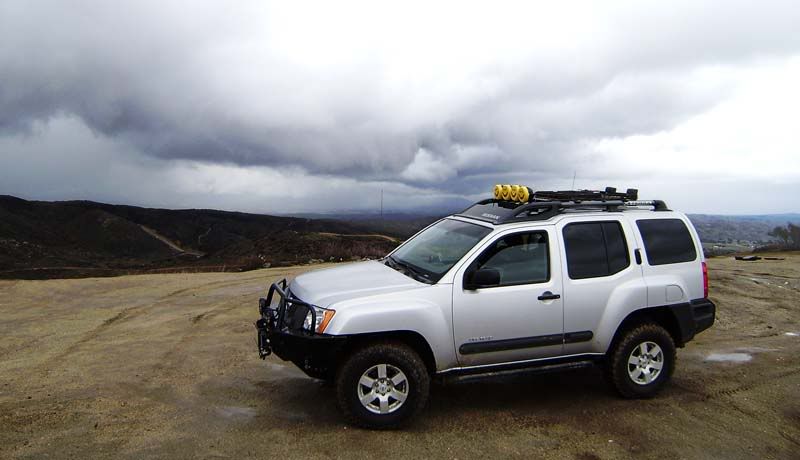 ]
It started raining pretty hard so I didn't get out to take many more pictures. The rain washed off most of my hard earned coating of mud. [
]
We'll head up into the desert next weekend to play in the sand. :bounce: