Ordered my ARB RD149 w/ ARB Tire deflator for $955.98 shipped to my door!!! And rather than having to use my credit card I used "Bill Me Later" through paypal where I get $10 back and have 6 months to pay it off interest
[email protected]
!!!
I was apprehensive about the site first but then saw a strong following on the Jeep forums, so I gave them a call, spoke to a very informative guy who before letting me off the phone gave me a 10% promo code just for calling in!! He said they don't stock them but there is "a one full business day handling period, so we will receive your order today and should have it shipped by Tuesday the 20th!" Fingers crossed!!
Promo Code: Rock10OFF
http://www.rockridge4wd.com/ARB-AIR-LOCKER-NISSAN-M226-32-SPLINE-ALL-RATIOS-R-p/arbrd149.htm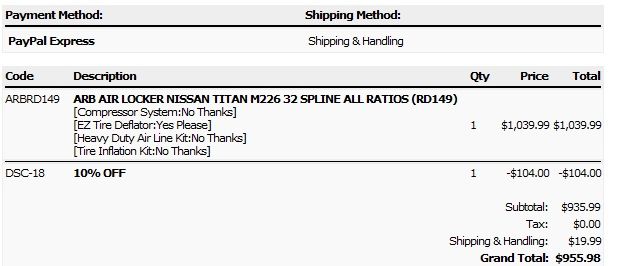 Ordered it on Friday the 16th at 2pm MST. They are located in WA state and they did not have it in stock when I ordered... I missed the delivery guy yesterday @ 11:23am!!! From not having it in stock to shipped to my door in less than 3 business days including Saturday!!!! Fedex just dropped it off
Not too mention you can't beat the price!!
Well packaged: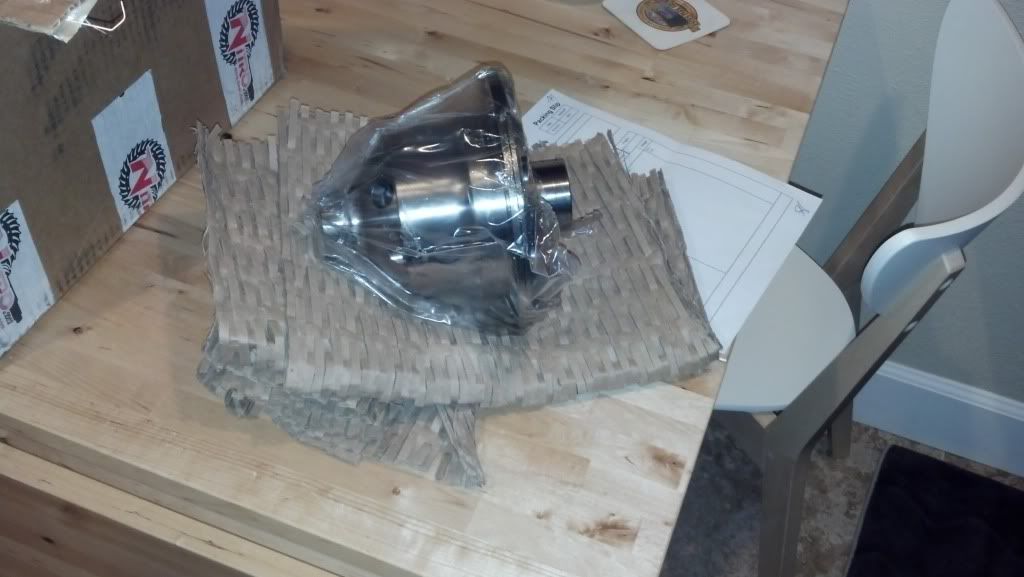 I'm a very happy camper