Discussion Starter
·
#1
·
I had to do some re working to get this to work, swap the racks to get the one bike near the tire to face other way, a washer under the seat clamp on the inside rack, and a few other things, but, Trail rated and you can still clear the trees hanging down and not a Bad departure angle for a trail. Trail Rated bike rack.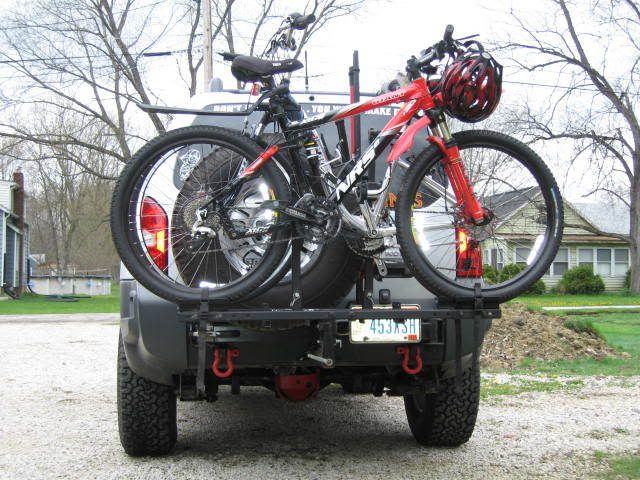 The best thing about this rack is the way it mounts, it tightens onto the hitch pin with a sort of clamp thingamajig and prevents the rack from jumping around in the receiver. Clever HOLLYWOOD. I also just love that my bike sits on the rack on the tires and only contact point is the seat post. No pain wear, very secure, has locking allowances also.
So how many ways do I need to carry my bikes anyways?
This way I can still take a long trip, and sleep in the back, My inside racks are to take to work and ride afterwards. MC