Discussion Starter
•
#1
•
Just got these in from Greg today. I've been spending some late nights trying to get this stupid thing ready for GONE. I leave saturday morning.
Here goes...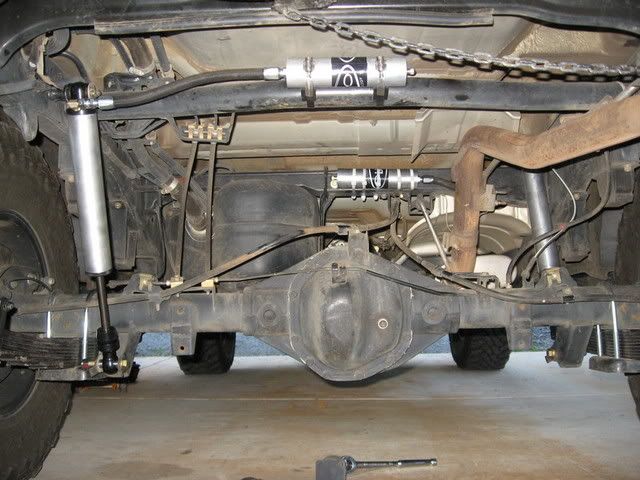 There is NO room on that passenger side to mount the resevoir to the shock body. What I ended up doing is mounting it to a square frame crossmember. Even then, the hose to the resevoir is a little to long. I had to twist it to curl the hose and shorten the length a little bit, unfortunately this brings the hose a little to close for comfort to the exhaust line. I'm going to try to find some hose heat wrap to cover that up. The zip-ties are only for tonight, as I need to get some bigger hose clamps to be able to mount it to that crossmember.
The drivers side wasn't so bad. These are pretty sweet shocks. Greg got the shock length perfect for me.