Username: Xguy4life*
Real Name: Jason
Year: 07
Make: Nissan
Model:XTERRA
Trim: S
Color: Red Brawn
Mod list:
INTERIOR:
-Nissan Rubber Floor Mats
-XM Satellite Radio
-TomTom GPS
EXTERIOR:
-Rear diff breather
-Shrockworks sliders
-265/75R16 Hankook Dynapro AT'ms
-Nissan Hitch
-Warn rear shackle reciever thing
-stock skid plates:
--front rad
--transfer case
--oil pan
-Custom 2" lift
--Prg Rear Add a Leaf kit
--Bilstein Front and Rear Shocks
--Coilover Spacer(designed to give 1.5 inches of lift in the front)
OTHER CHIT:
-highlift under back seat
-fire-extinguisher in driver side door
-mini-maglight inside center glove box thing
-cb in there too...
-staun deflators
-red valve stem caps
COMING SOON:
-Xoskel lopro lightbar
--with IPF offroad lights
and other things that slip my mind as of now
Comments:
-I have always wanted an Xterra since they first came out! Xterra's are one of the best SUV's on the planet!!!!!!
Recognitions:
-2008 Decorating Contest Winner
-2009 Decorating Contest Winner
Photos: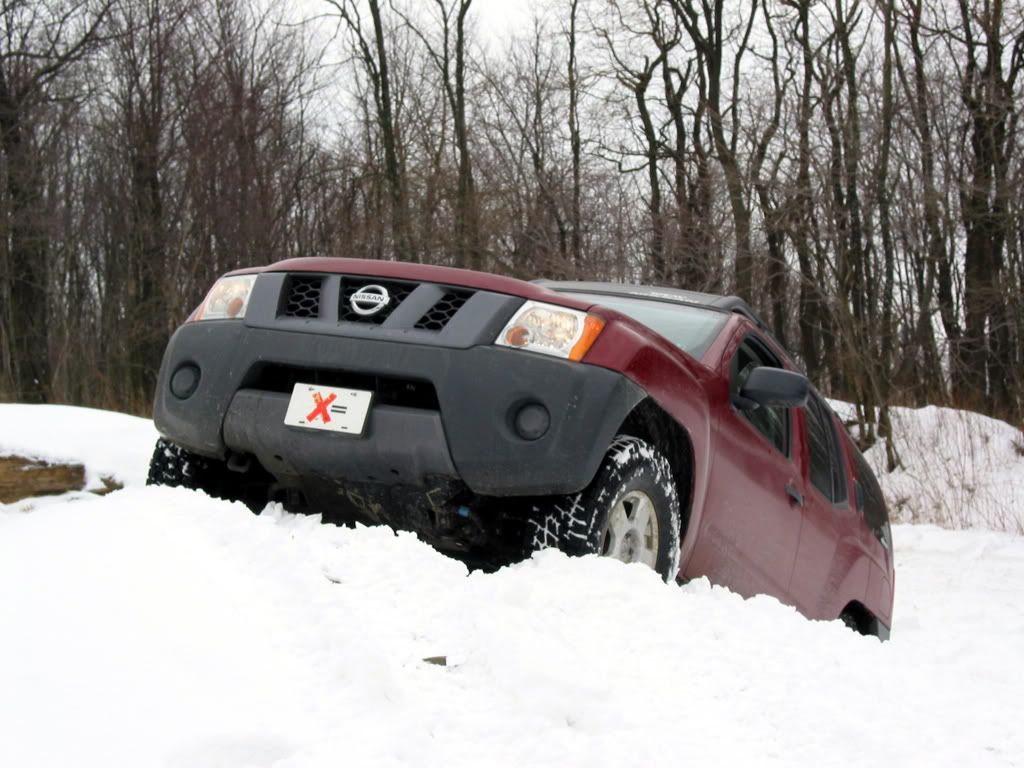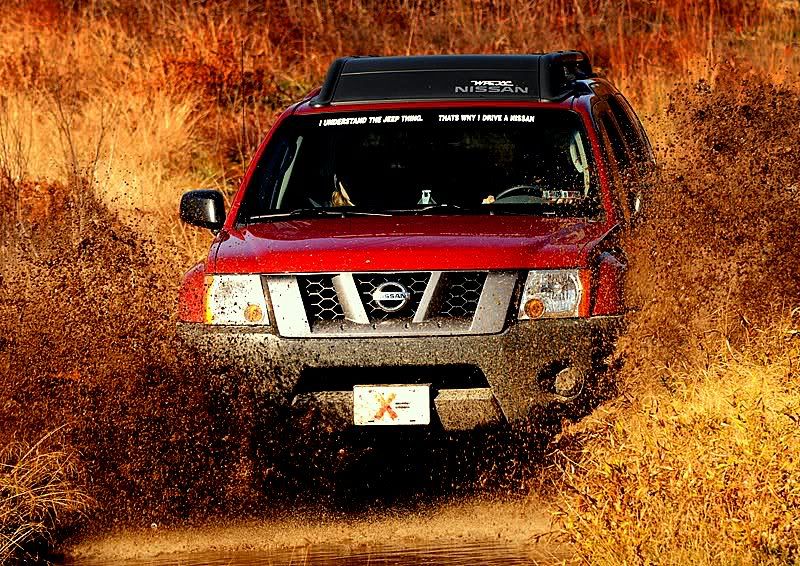 2009 Decorating Contest Entry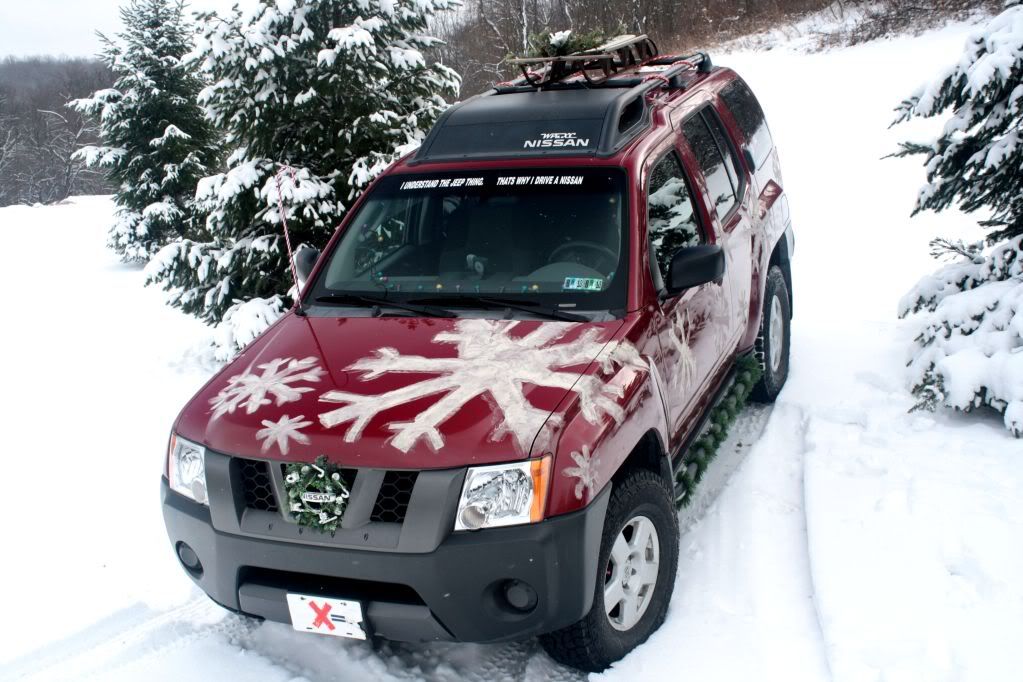 2008 Decorating Contest Entry