Discussion Starter
·
#1
·
I've stumbled into a setup that i think works for me and i'm wondering if anyone else is doing similar on their rigs.
I removed the front swaybar, mainly because i didn't install longer endlinks when i did my spacer/UCA install and the endlinks were binding at full extension, which eventually trashed the swaybar bushings. I had reinstalled the rear sway before to firm up the ride a bit, which it did.
after i got used to the extra body roll and the body "following" the rear tires rather than the front over imperfections in the road, i've found that it seems to distribute suspension flex more evenly between the front and rear tires.
Here are a couple pics before, with the rear sway removed and the front swaybar still installed, on Engineer pass in CO. note the front tire is about 1/2 inch off the ground so i'd say the rear suspension is about maxed.
From the rear: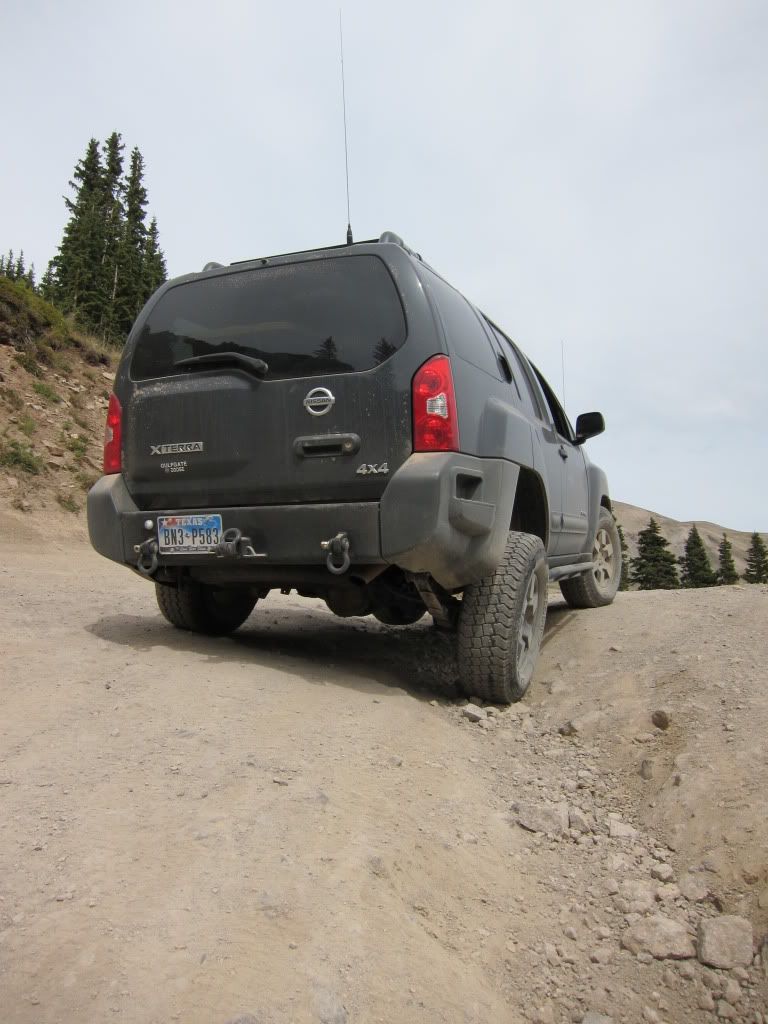 From the front: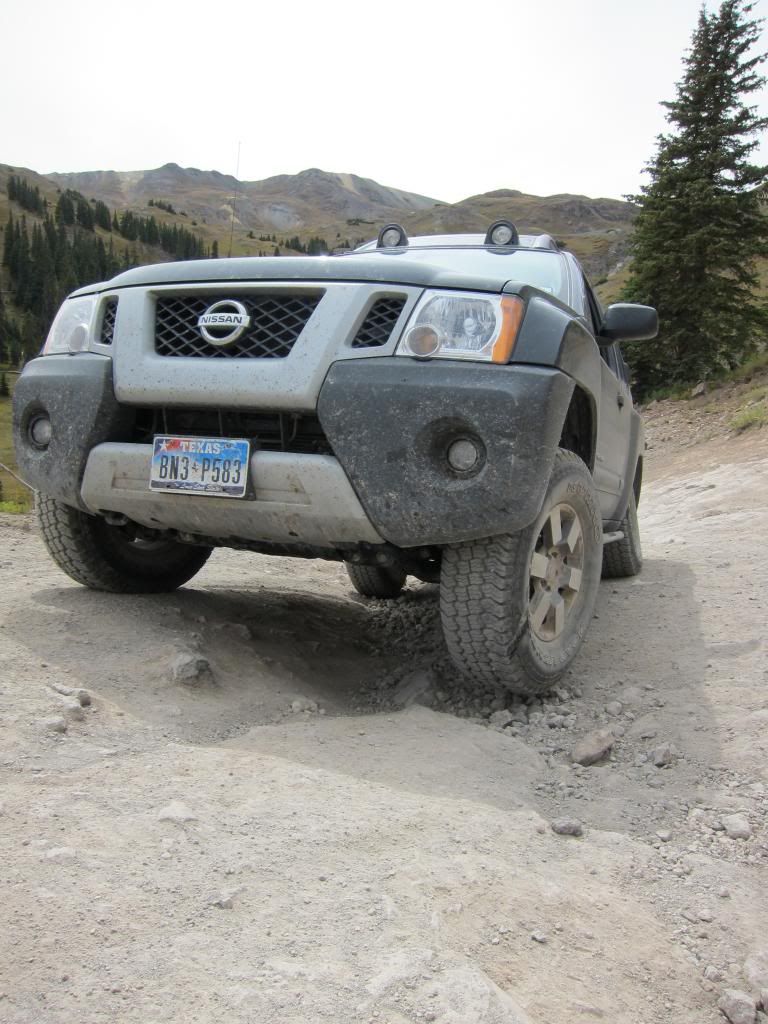 now, here is a pic from after reinstalling the rear sway and subsequently removing the front sway, mild environment, just a parking lot but notice the amount of "flex" out of the front end:
Hopefully i'll have some more pics of the amount of flex with this setup in a couple weeks after an offroading trip, but notice how there is almost the same amount of difference between right and left fronts with relatively smaller required flexing of the rear suspension. I believe that having a more even distribution between front and rear suspension allows the whole system to work better together to articulate over obstacles rather than having very little flex in the front end and the majority of articulation coming from the rear suspension.
What says the rest of you?
as a bonus, here's a pic from last hunting season after getting stuck and then un-stuck via generous use of the loud pedal: