Discussion Starter
·
#1
·
So, recently I bought a gallon of rustoleum brush on bedliner, and today I proceded to paint up the frame, rear leaf springs, shackles, and rear axle. It came out great! and I hope it is durable. Either way, I barely used 1/8 of the can, so I will have it for a LONG time for touch-ups and stuff. Anyways, I figured I would give you guys kind of a description of what I did, as well as some pictures to show how it came out.
Supplies:
- Can of rustoleum brush on bedliner (I bought a gallon, you could easily get away with just a quart)
- Medium sized paint brush
- Drill with 4" wire wheel attachment
- [optional] simple green cleaner
- hose
Step 1:
Jack the truck up, put on jack stands, take the wheels and all 4 inner fender liners off. I just put everything to the corner of the vehicle that it came off of. I also used small dixie cups to hold all the screws and such that came off each liner.
Step 2:
At this time, I sprayed all the bits of the frame/undercarriage that I was going to be painting with simple green. By the time I finished making my way around the truck, I grabbed the hose and started spraying it off. Try to get as much caked on mud and dirt of as possible. Once finished, wait to dry before moving onto the next step.
Step 3:
Using the drill with the wire wheel attachment, grind off any rust that you can see on the frame areas where you will be painting. Now, I only ground off the worst of the stuff, there was some light surface rust on some spots I left and just painted over. You could spend HOURS on prep, but I found that in the spots where I ground down to bare metal, I had to put an extra coat or two of bedliner on it.
Step 4:
Now its time to paint. I just opened up the can, mixed it up, grabbed my brush, and started painting. I tried to be as thorough as I could, hitting just about every spot I could get to on the frame. It came out very good. You just want to make sure you get nice coverage. The painting part took me a LONG time, but its worth it to be meticulous IMO. Other than that, its pretty simple.
Step 5:
Once you finish painting and it dries, I sprayed my fender liners with simple green and hosed them off. Then I installed them with all the hardware. Then just put your wheels back on and you're all set!
Heres a before shot of one side: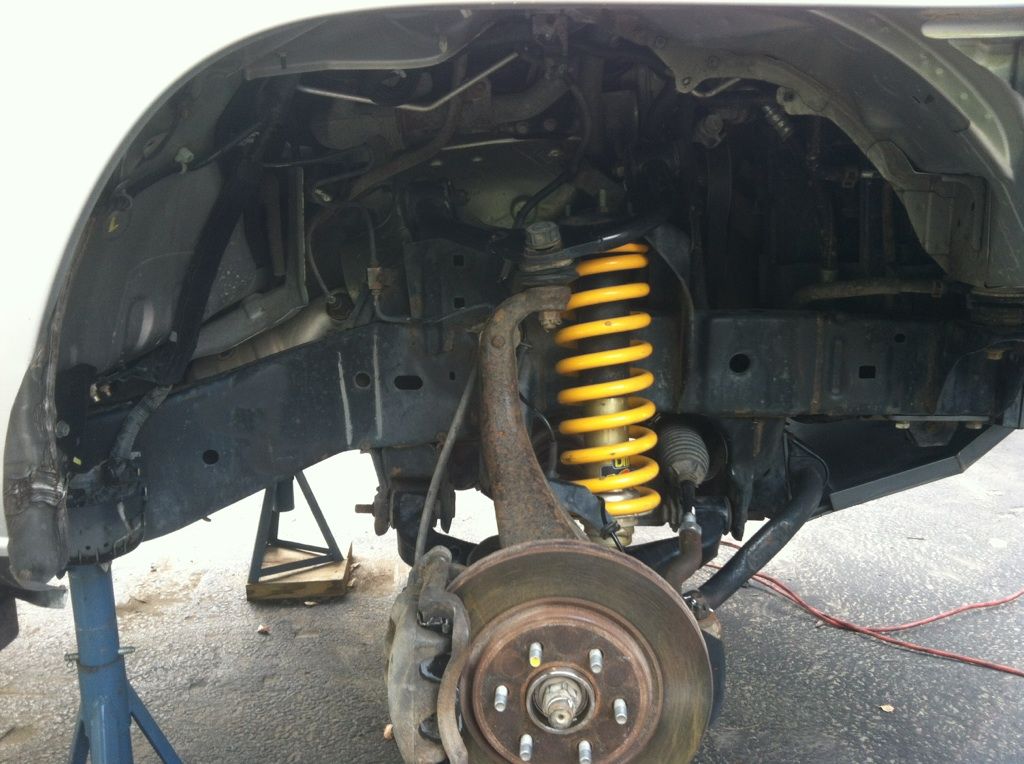 Heres the after on the opposite side: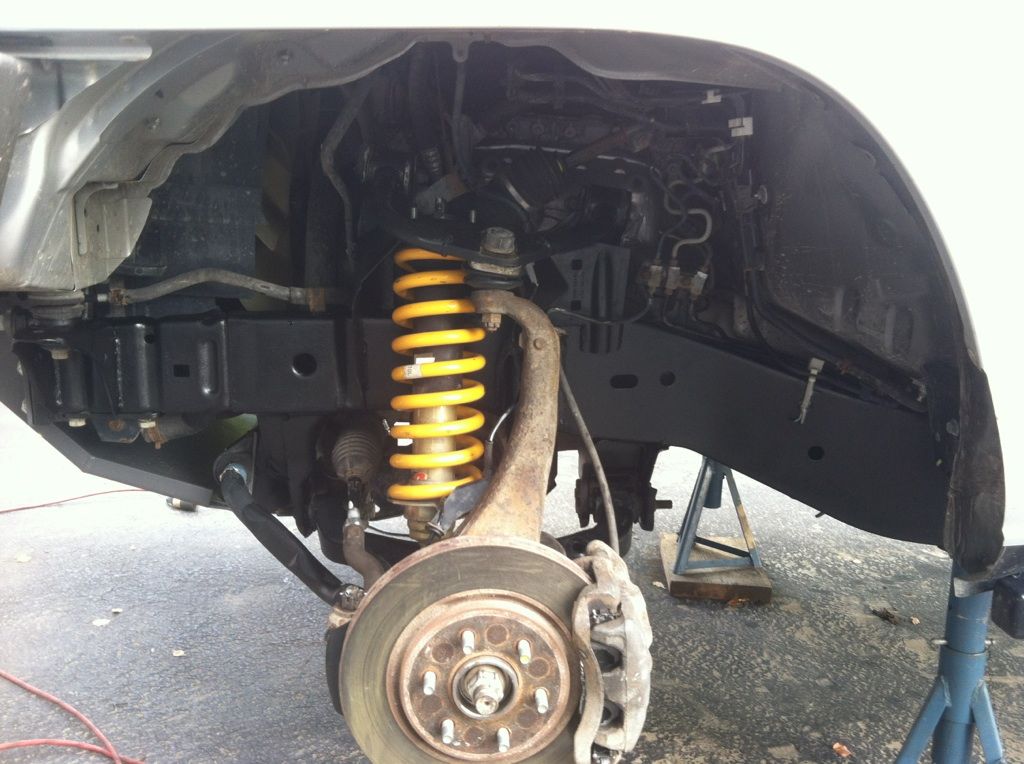 Heres the rear of the frame/rear leaf spring: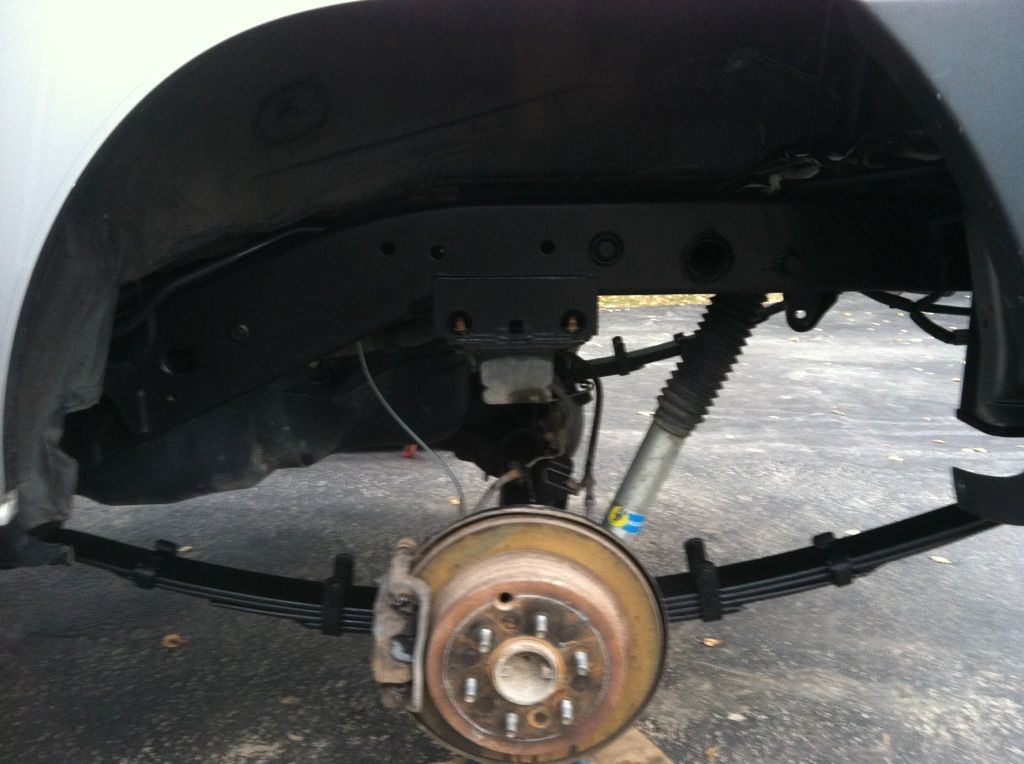 Rear axle: