Discussion Starter
•
#1
•
Took some time today to get the AAL and new shocks put on the X today, started around 7am and finished up by 1pm. I had a few hitches on the way.
On tightening down the AAL to the origional equipment I sheared off the supplied long bolt from PRG not to be detered in finishing up today I used a C clamp and tightened it all down and used my origional bolt. Worked like a charm. Made one trip to town for some vice grips, my old ones have dissappeared in the last year, and a 2nd trip on a failed trip for a new bolt.
C clamp holding leafs together for reusing old bolt. I used the other bolt to keep leafs aligned as the C-clamp was comperssing them all together then removed it and put in the old one.
Process worked well on this side I did the same thing on the other side.
Here is the way it sits. Only have lift in rear with front still with factory. Will do full PRG upgrade as $$$ is available. Shows a little rake to the front.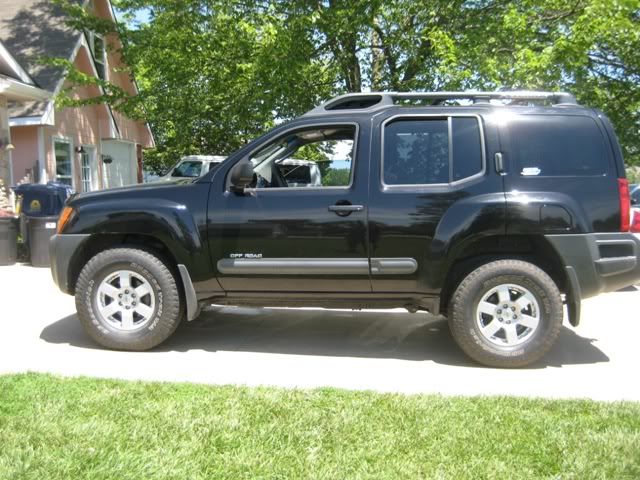 Only have about 20 miles on the highway so far and have not noticed any shake from the rear. I did rotate the tires as I was half way there.