So PlasticOne talked me into trying Plasti-Dips new Anthracite Gray, it's part of their new metallics line, they also make aluminum and gold.
My rims, only 1.5 years old, have started to oxidize under the clear coat. They look like earthworms are eating the surface. I decided to try plastidip since its reversible, if I hated the look, I would try to salvage the rims by blasting the clear coat and refinishing, major PIA..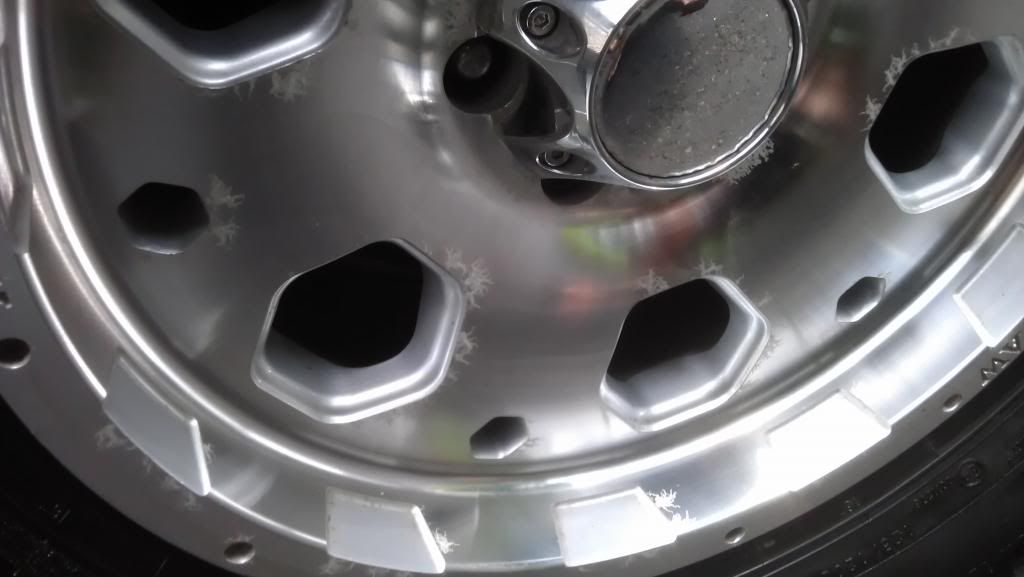 I wanted to do this color for something different. I did 5-6 coats and 3 costs of "glossifier", plastidips version of a clear coat. I ordered 5 cans of the gray and 2 of the glossifier, but could have easily completed it with 4 and 1, respectively.
Couple prep things to keep in mind. They suggest treating your tires with Tire Shine, the plastidip doesn't bind with it so it is easier to remove. Clean your rims thoroughly. I opted to paint them still on the truck, so pull forward and back a couple feet between coats so you don't miss anything. And lastly, use plastic trash bags to put over and around the brakes and discs.
Before-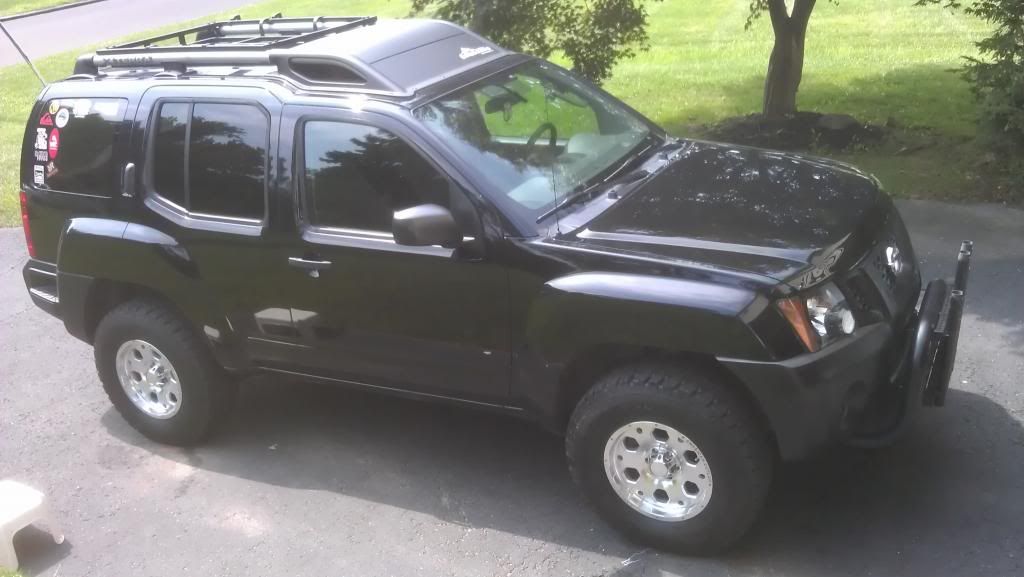 Put the bag in through an opening and then fish around from the back-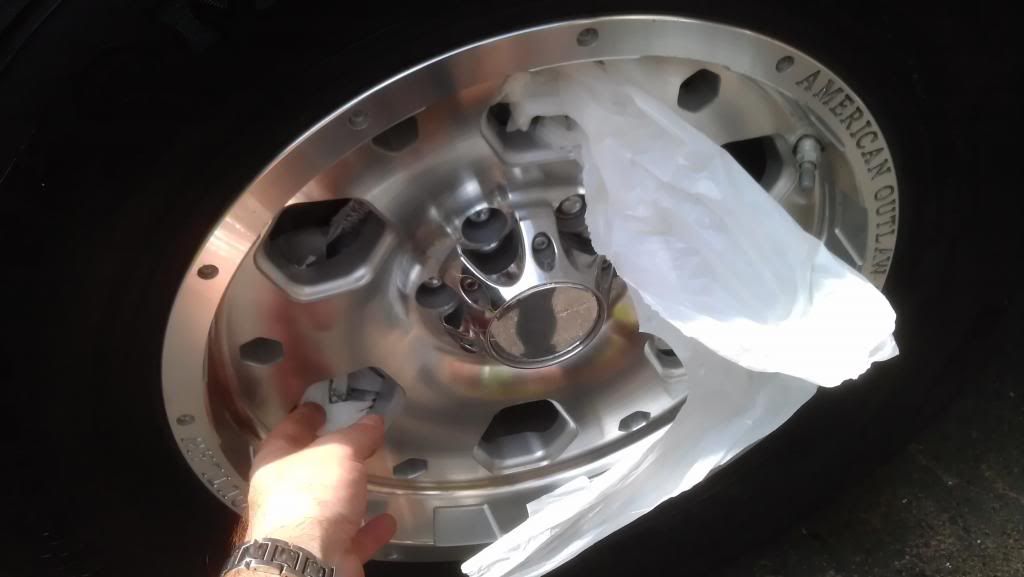 The paint-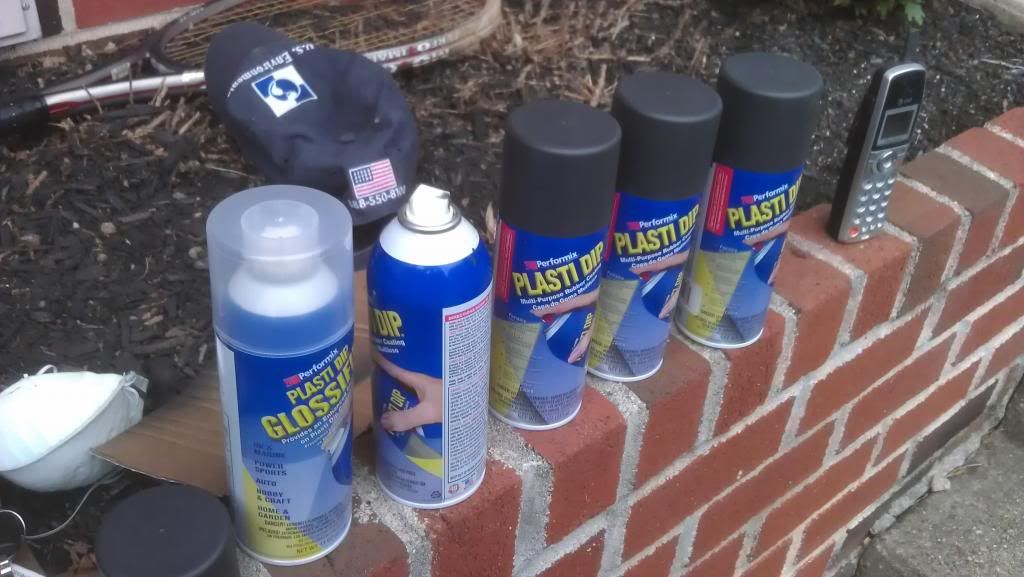 First coat on first rim for comparison-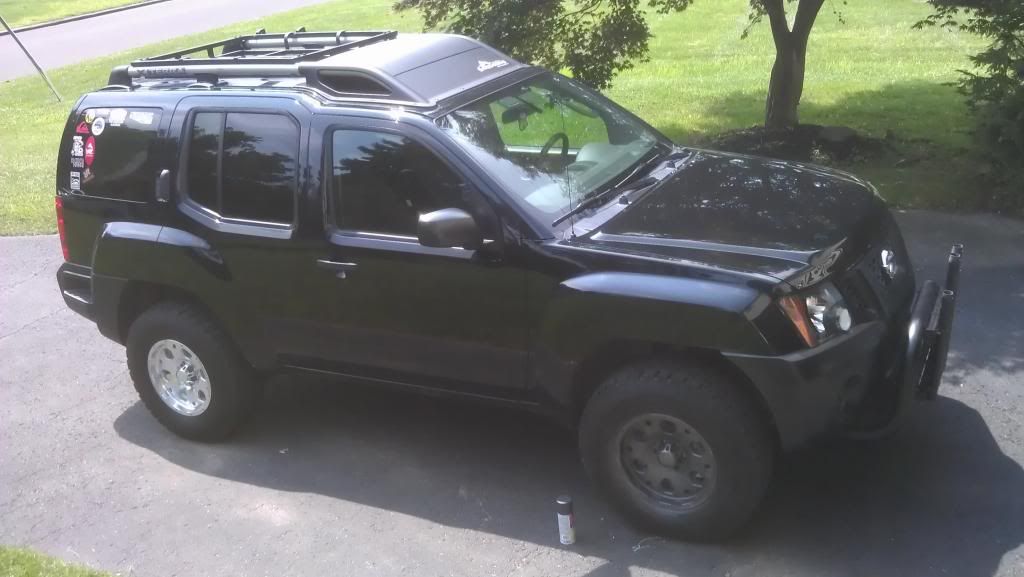 About 3 coats in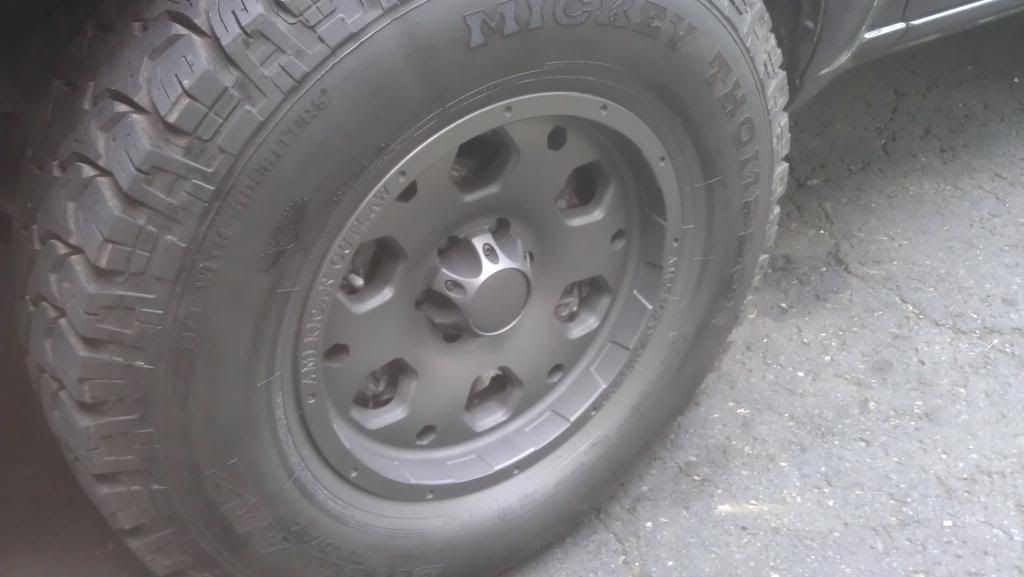 Removing the over spray. For whatever doesn't peel up in one piece, I found using a stiff scrub brush worked great
Final product, note the difference in color compared to the 3 coats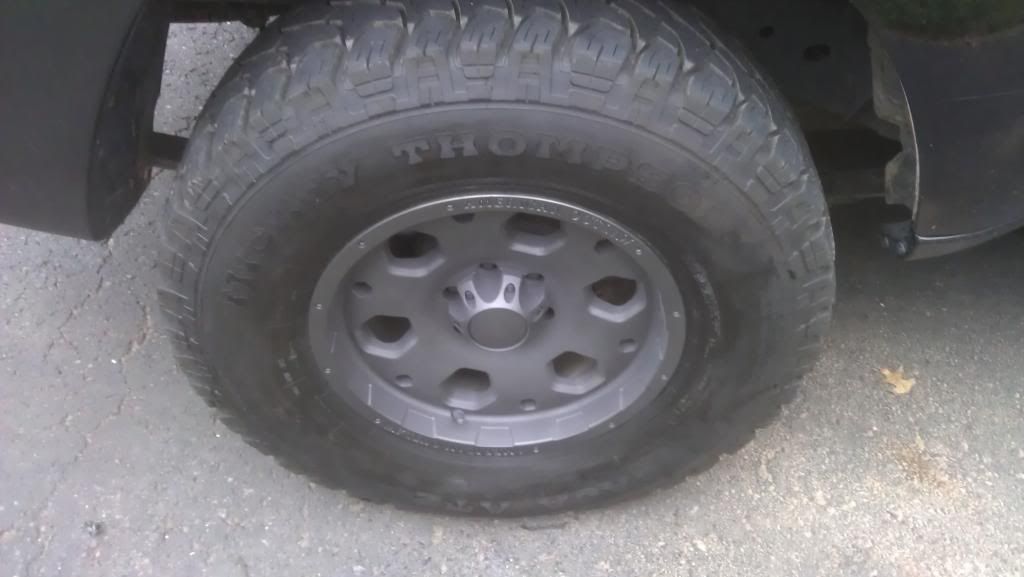 Finished shots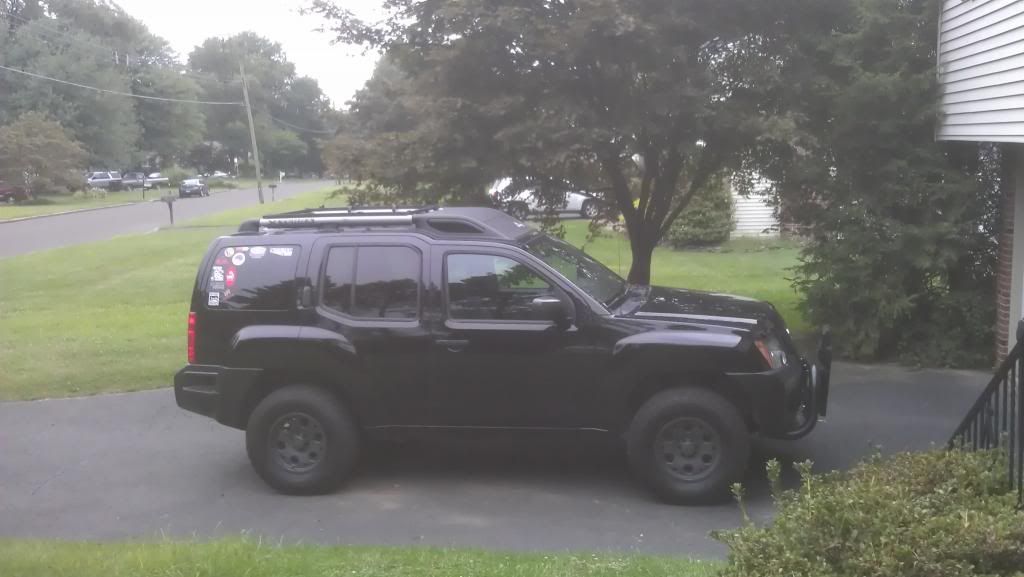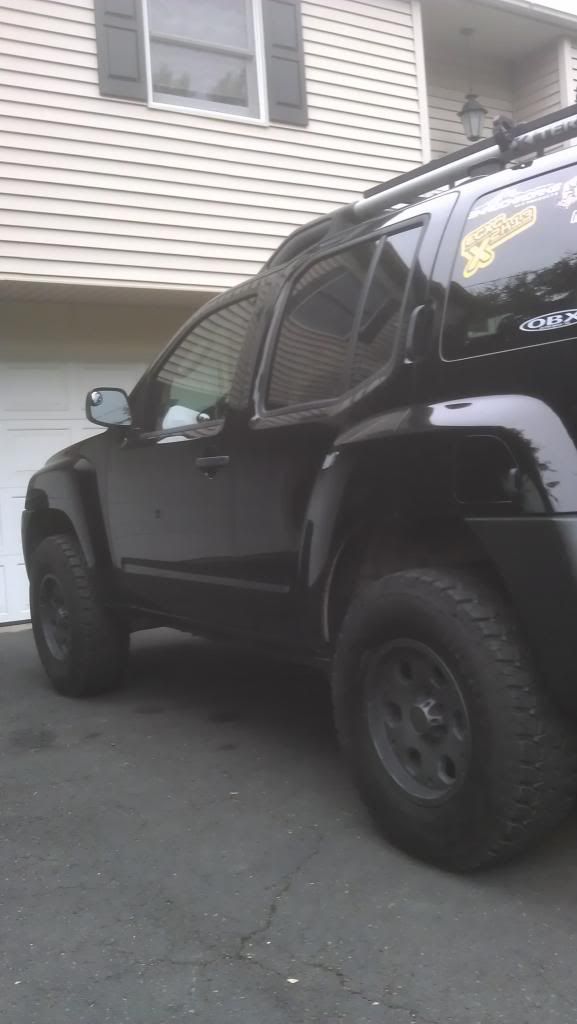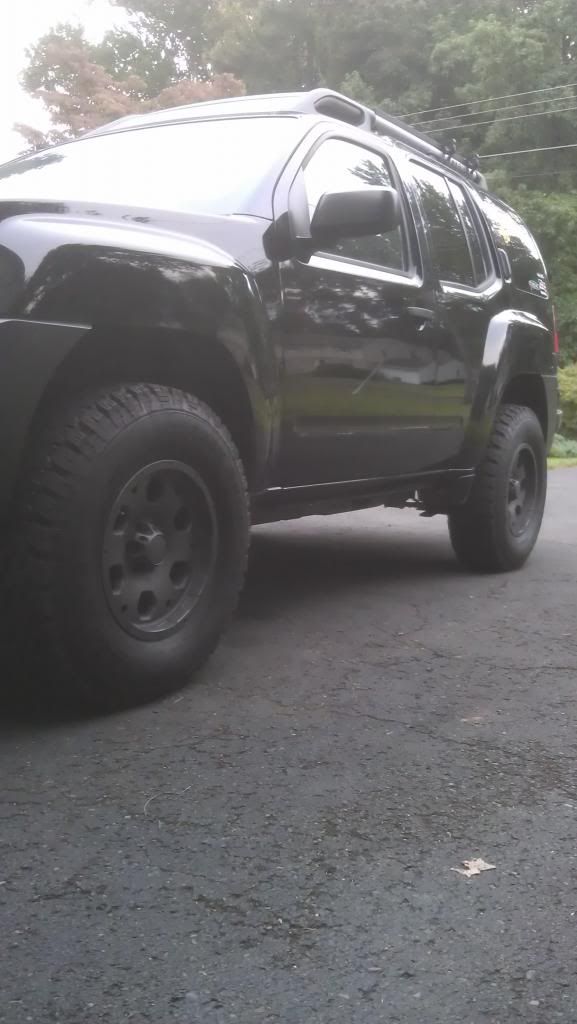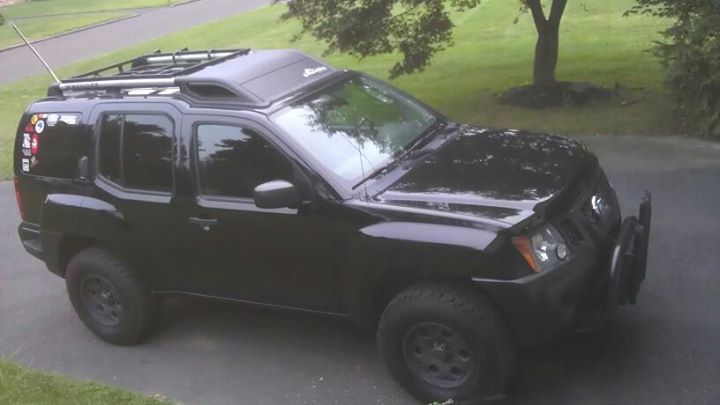 All in all, happy with the way they turned out. The cans sprayed great, hardly any spitting or clogging, night and day compared to bed liner. I'll try to post some more pics later with them being in direct sunlight, the metallic flecks stand out more.