Discussion Starter
•
#1
•
A nice colorful run. We ran Beaver Creek & Muddy Creek. (Funtreks NoCO book trail # 57.) 9 rigs attended, 8 2nd gen X's & 1 GMC 2WD truck.
Beaver Creek is a 2WD graded gravel road, narrow in spots, but nothing of consequence. Very dusty!
Muddy Creek started out mellow as we gradually descended north. Mud & aspen colors soon became the dominating features of the trail. The aspen colors were great, better than expected!
And there was mud in places. Then we ran into some muddy spots. Further along, more mud. Then rutted muddy spots. Aspen groves along the trail with nice colors. Back into some pine forest and a mud hole looms. Through it and back into some aspen. More mud. (Thinking to oneself, holy ****, there's a lot of mud on this trail!)
Continued through more nice aspen groves, and mud... (**** this mud already!) Mud, ruts, mud, ugh...
Then, a short ascent, and we're at a wide open parking area. Success! We've finished Muddy Creek!
9 rigs started the trail, 9 rigs finished the trail. 7 had damage of some type. Flat tire, engine skid plate, rear sway bar, rear LED light bars, trailer wiring harness, fog lights, SES light, FSU issue, trashed jeans, etc. were among the damage.
A successful run!
Some pictures: (Mud withheld, trying to show the positive aspects of the trail... )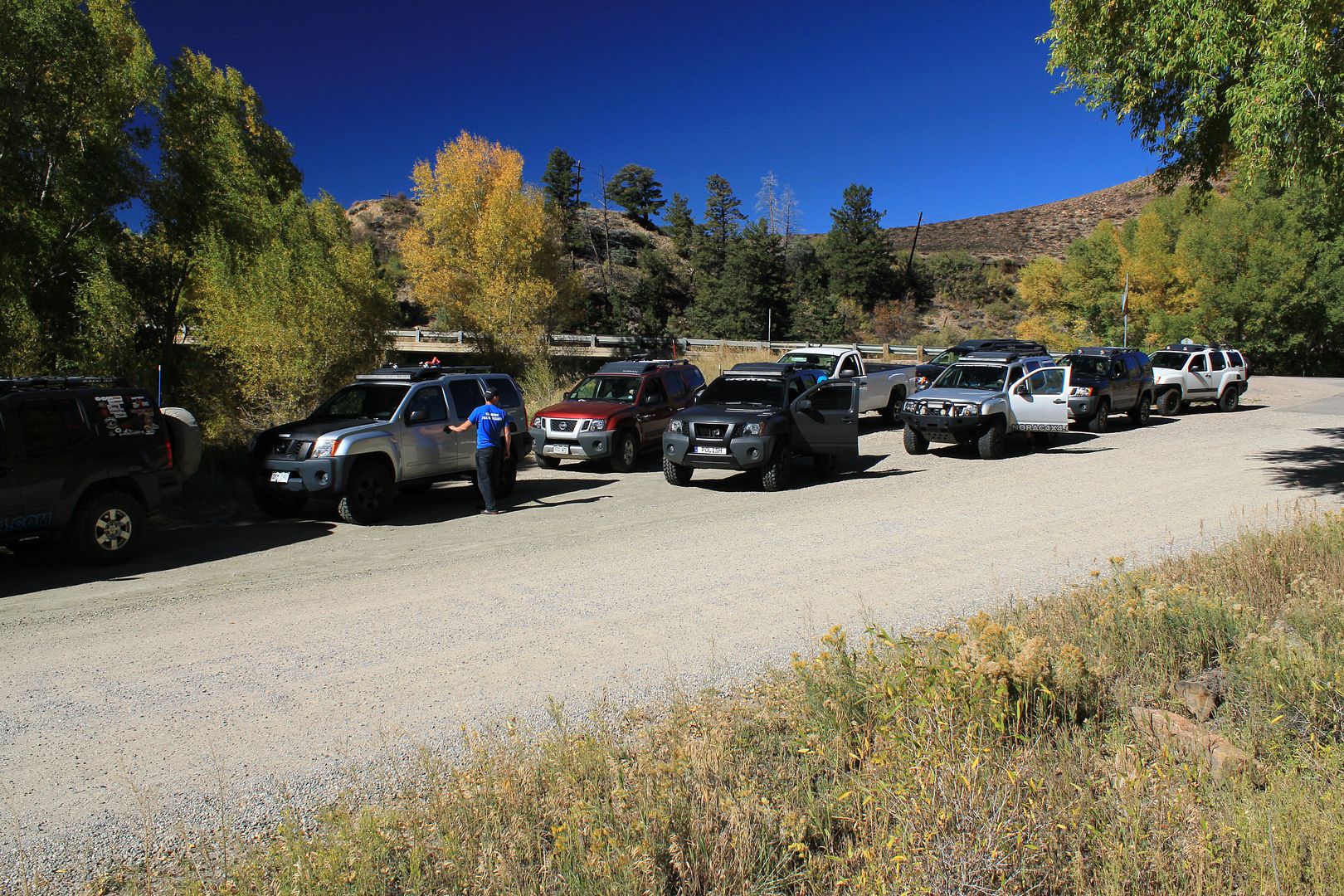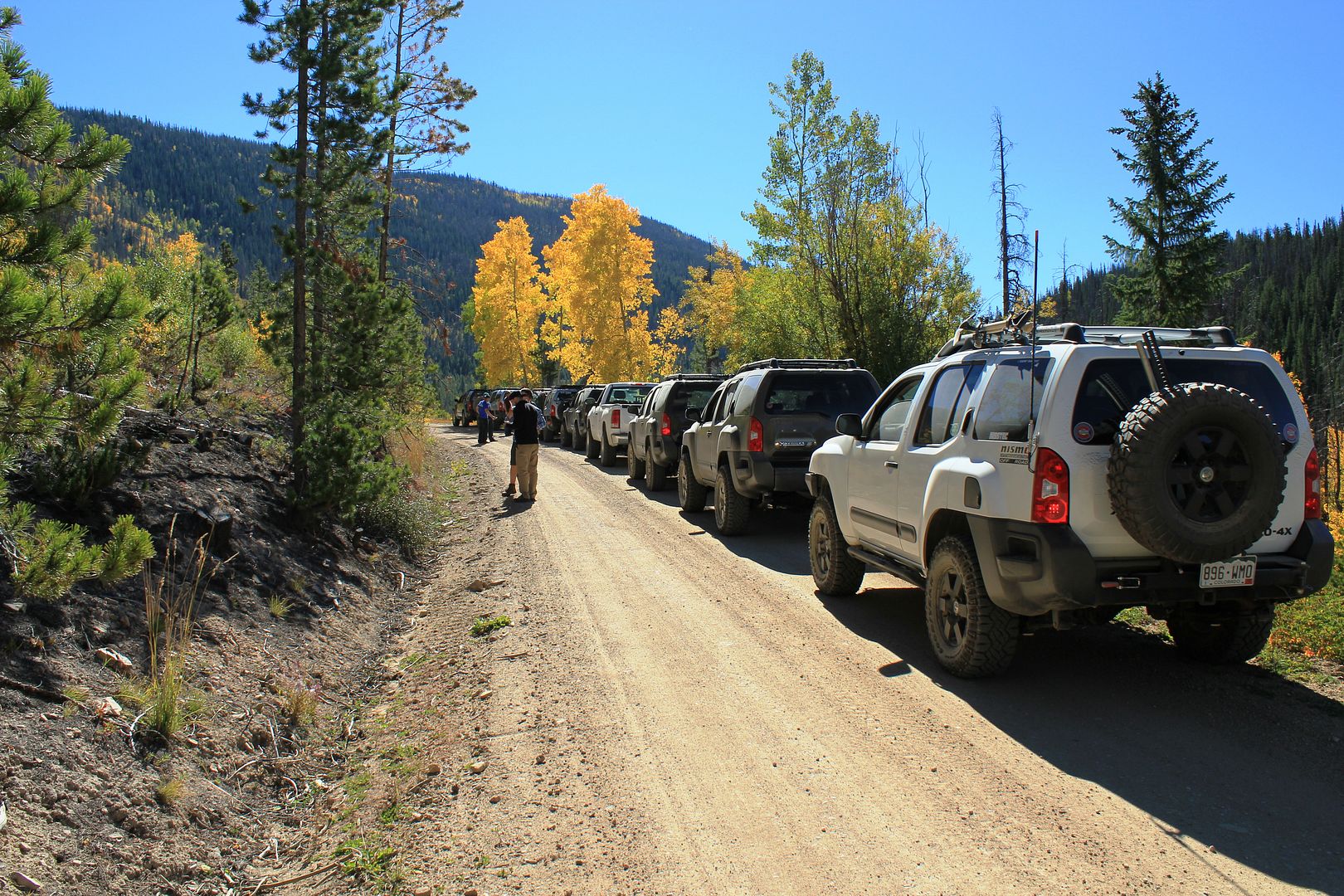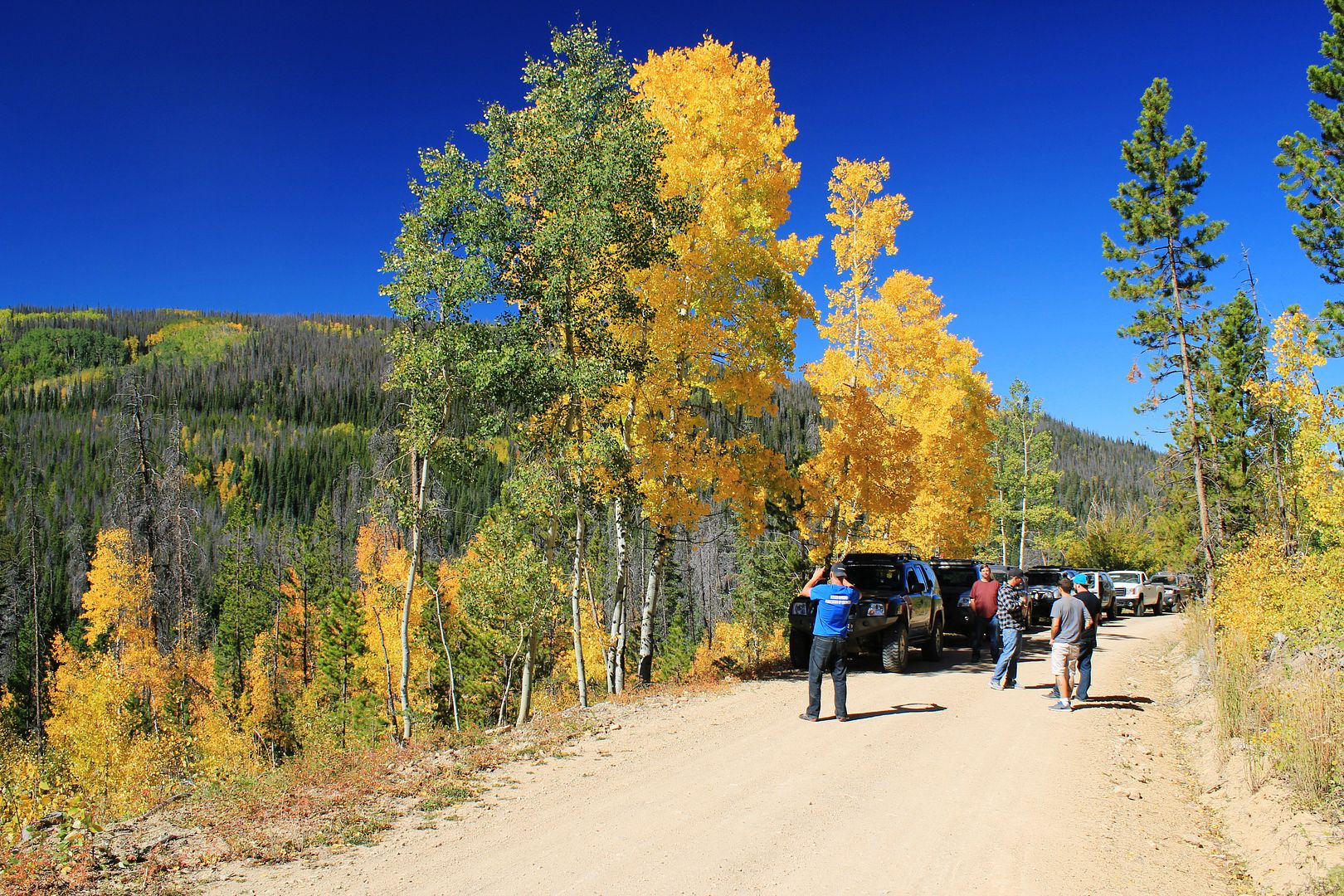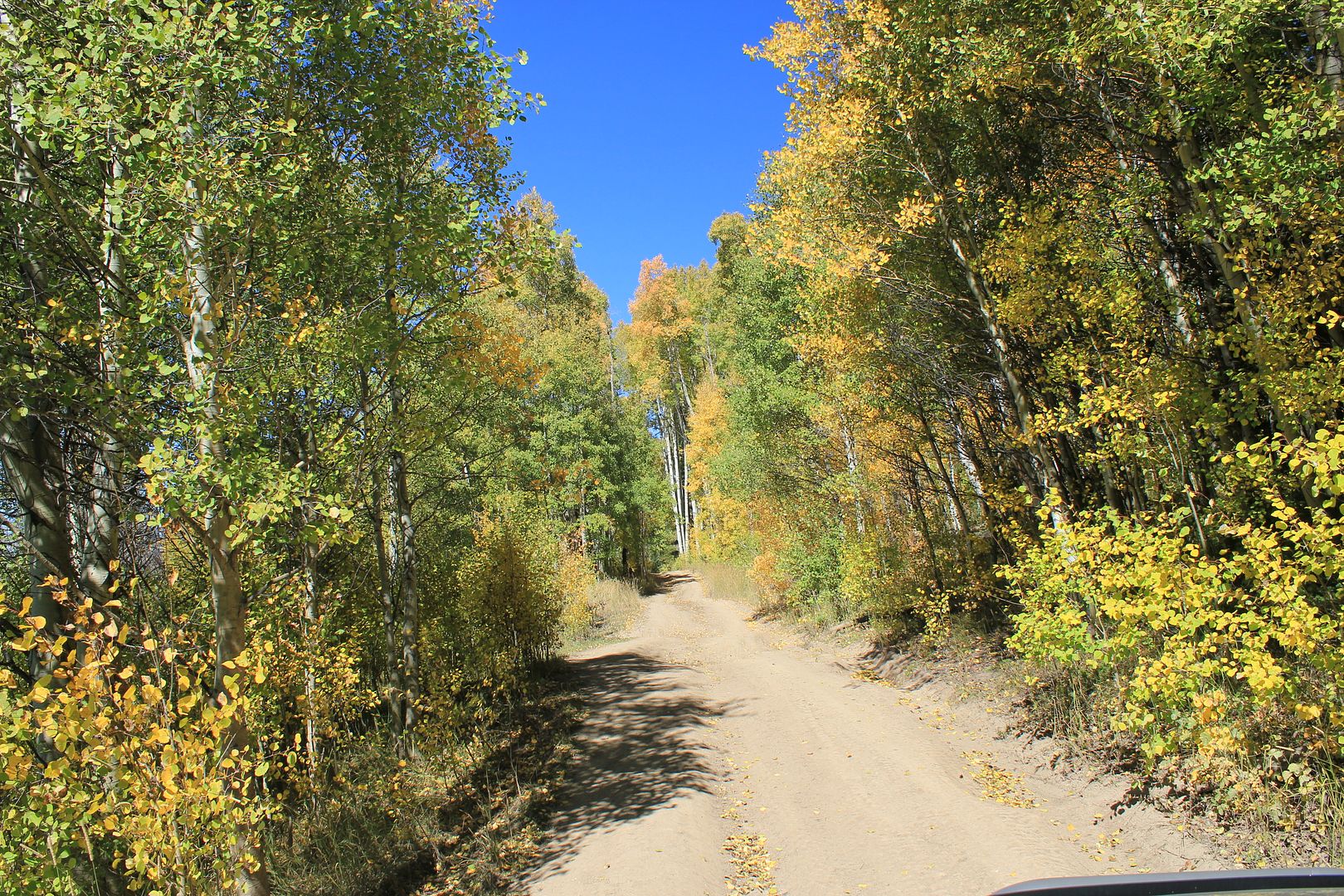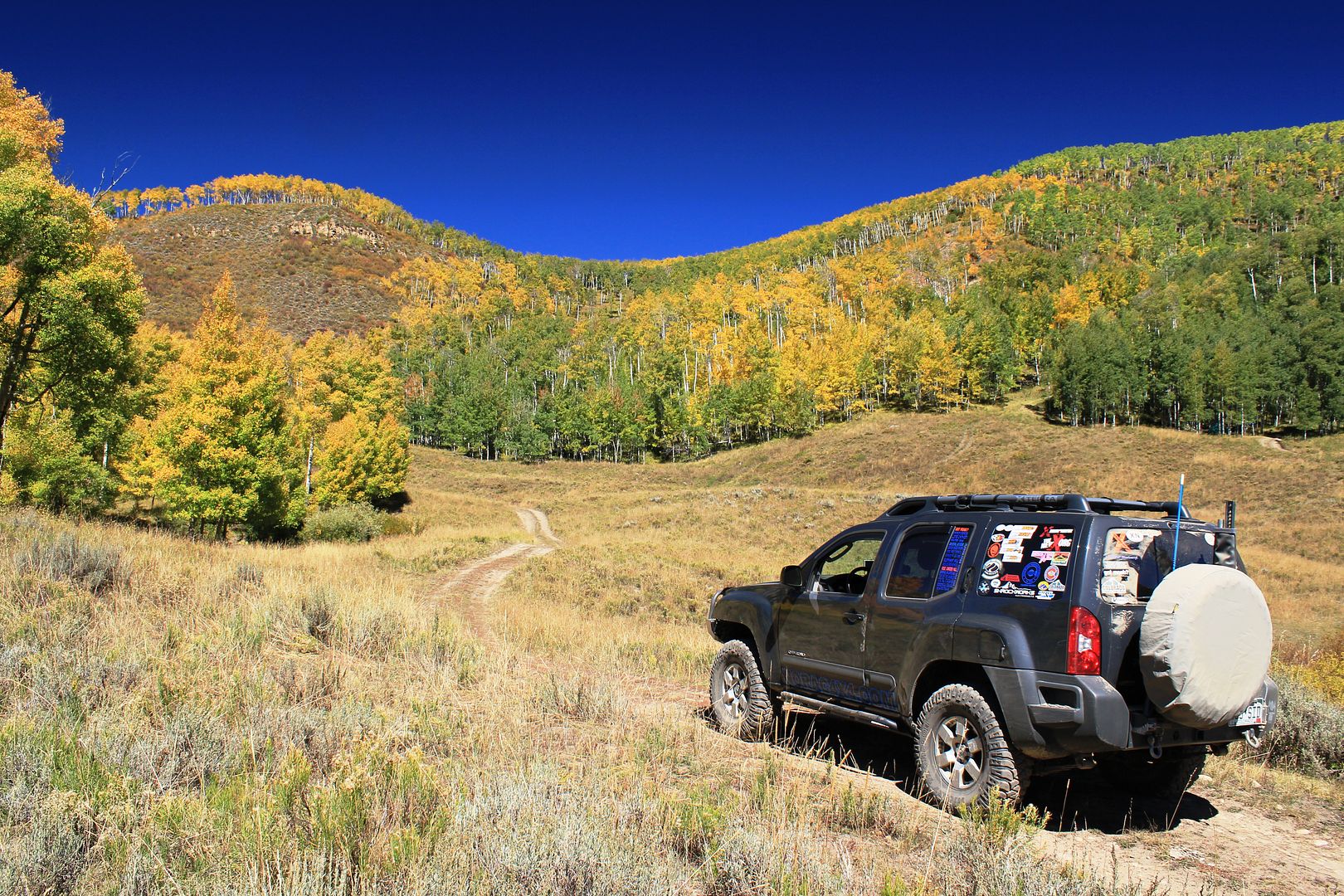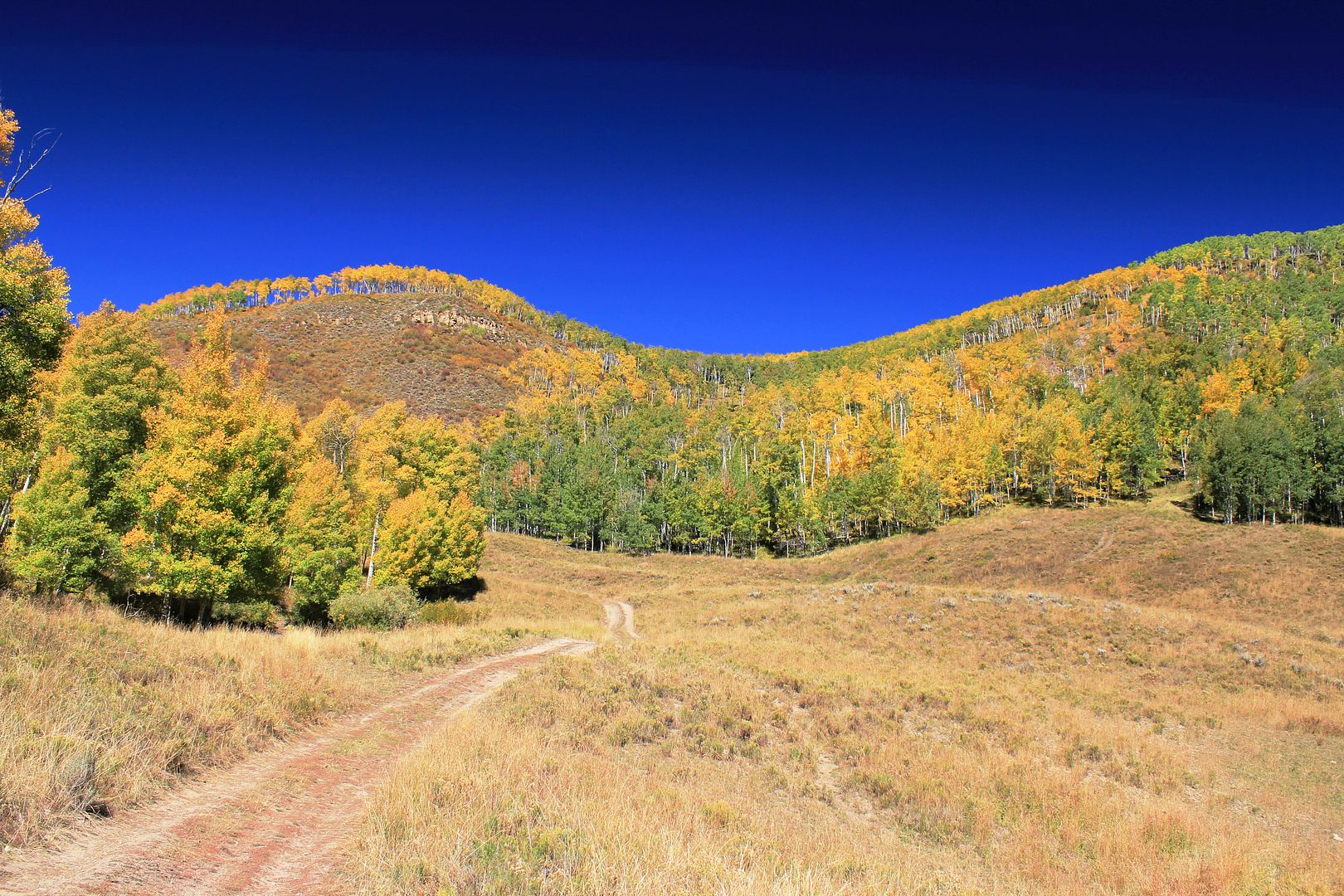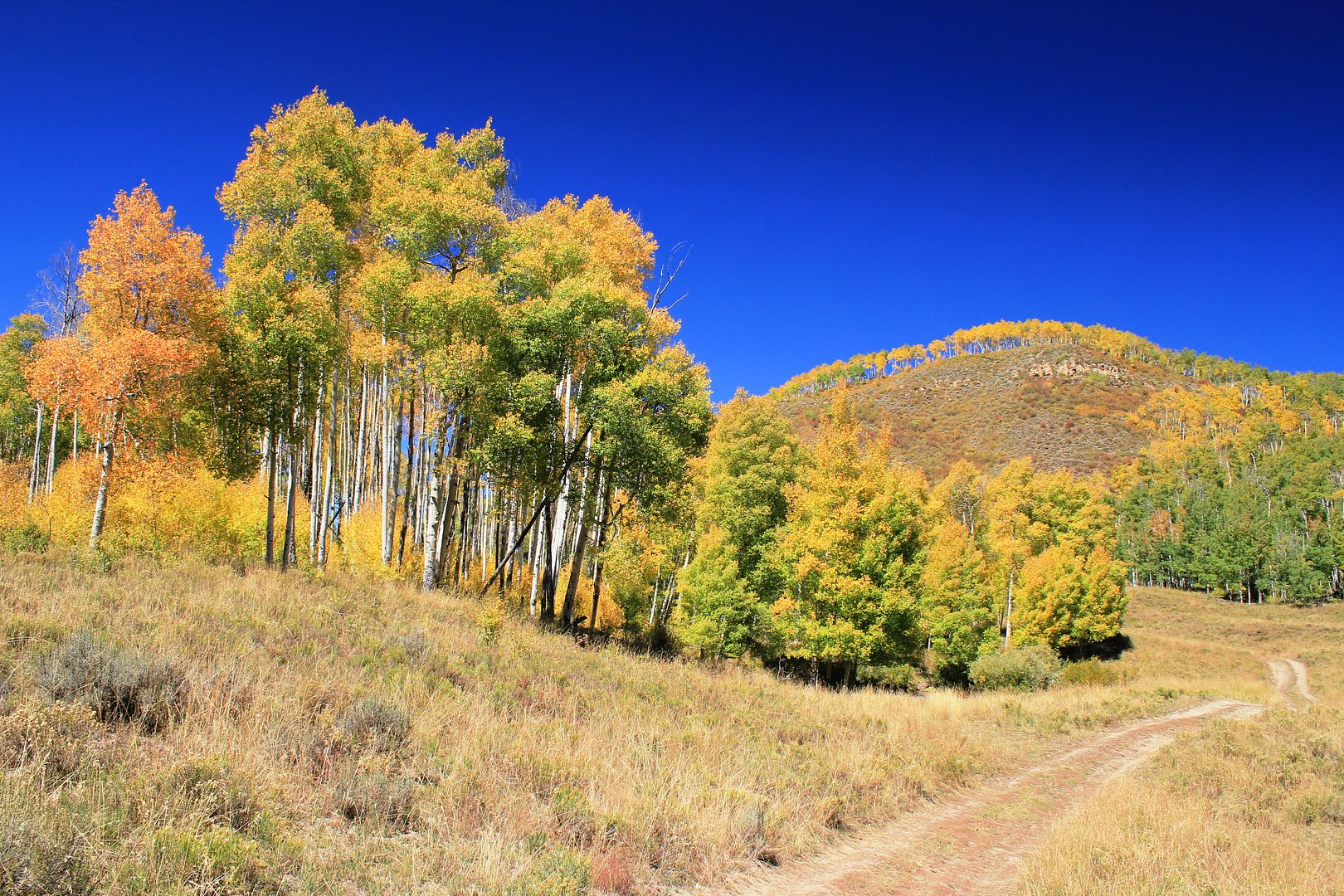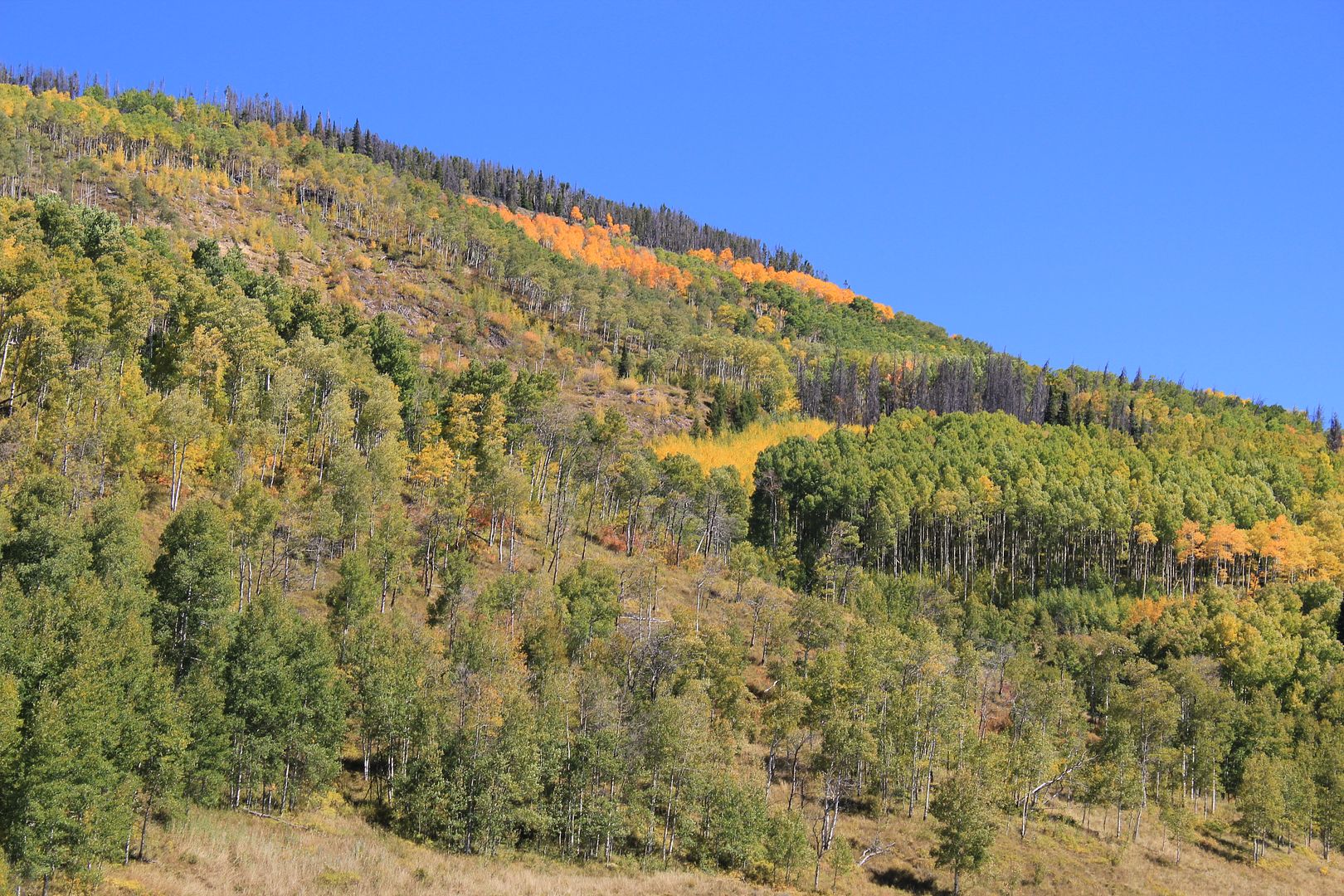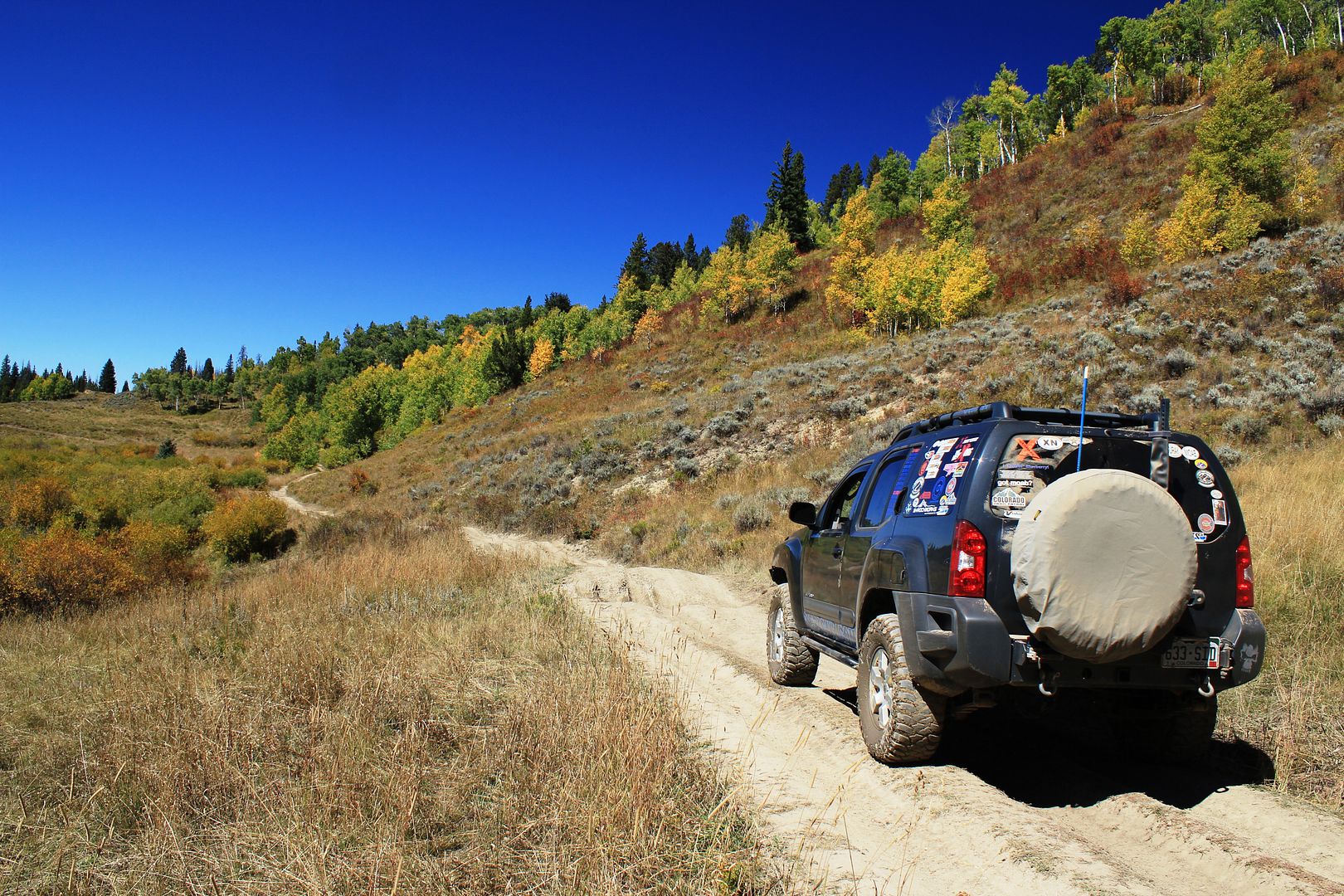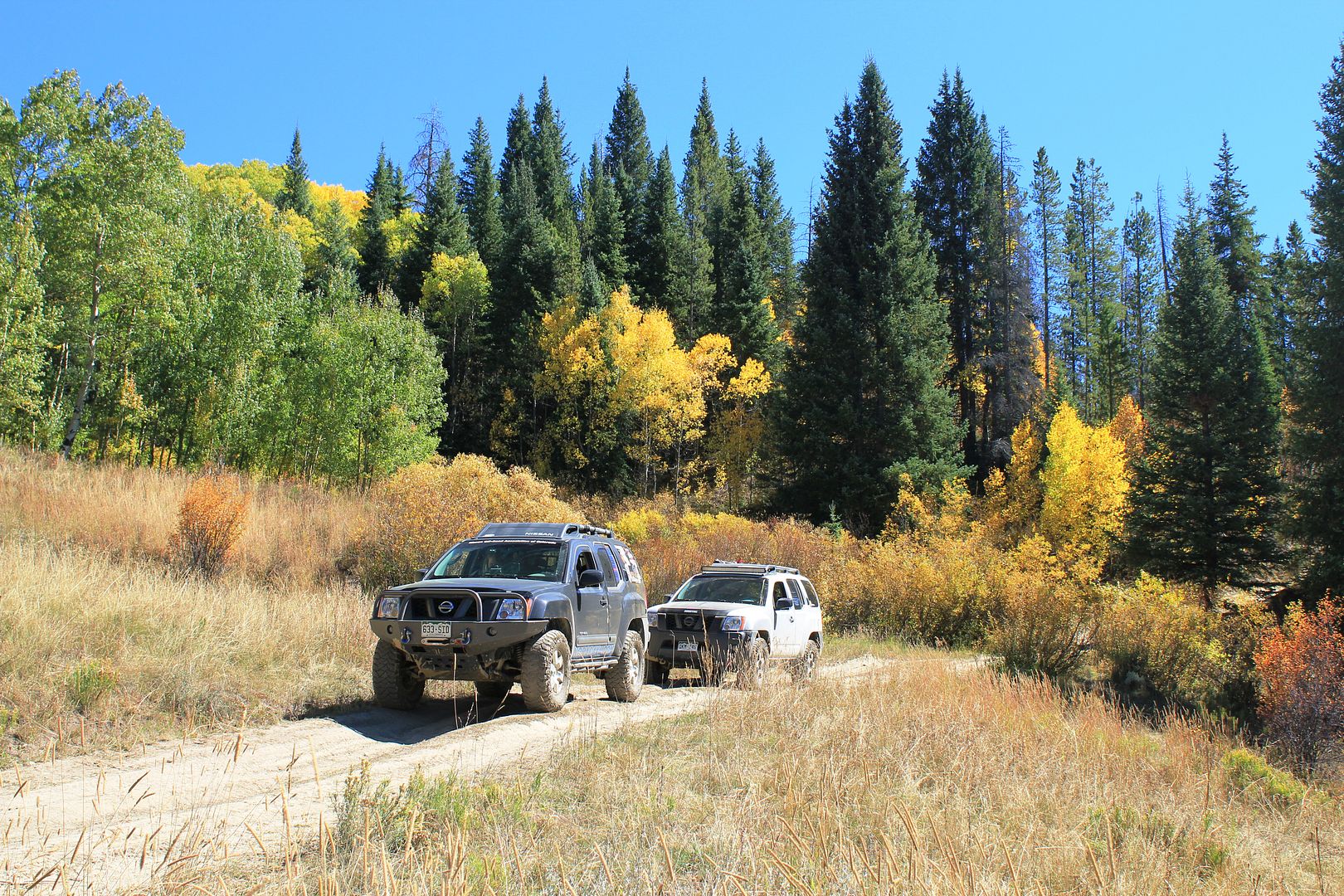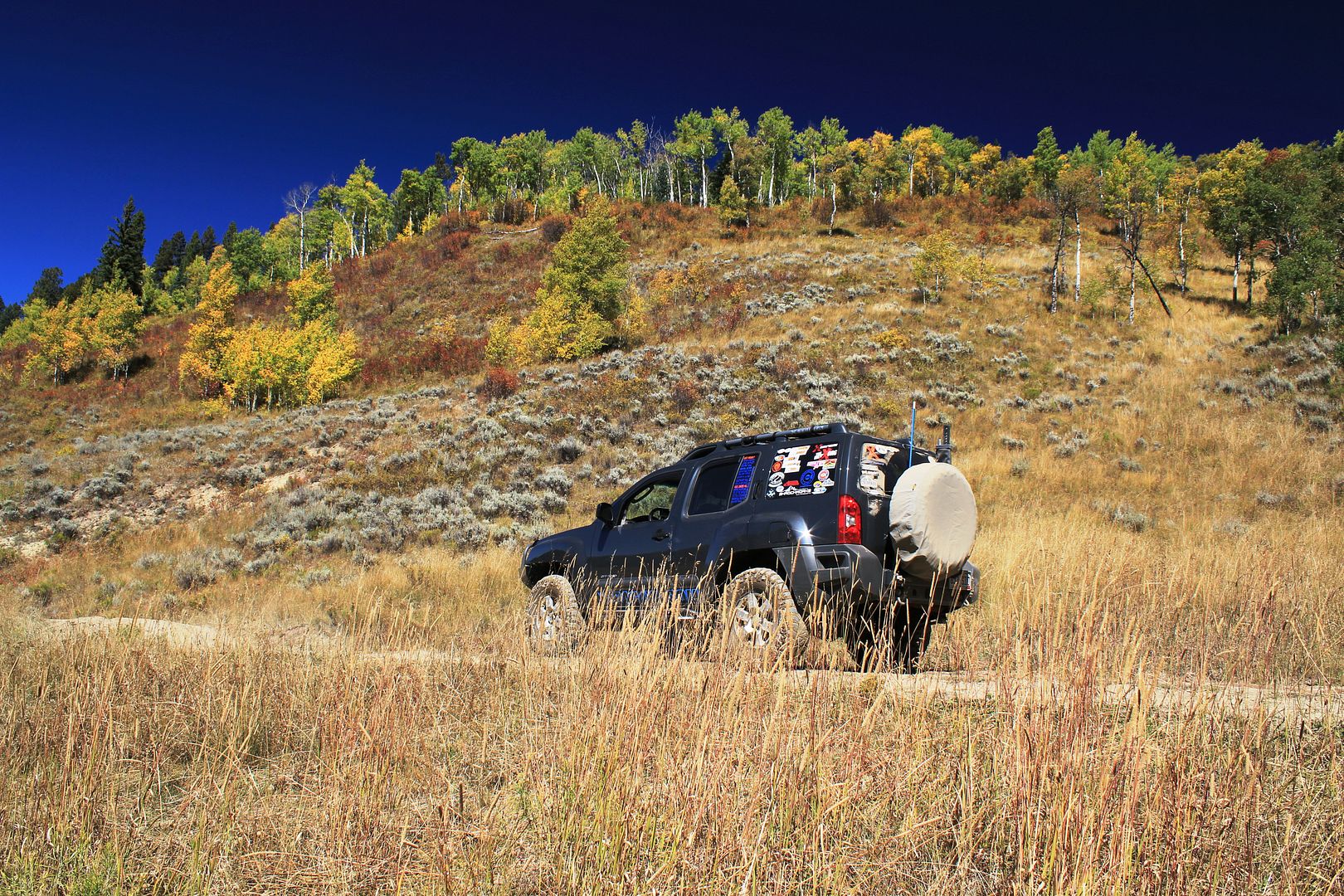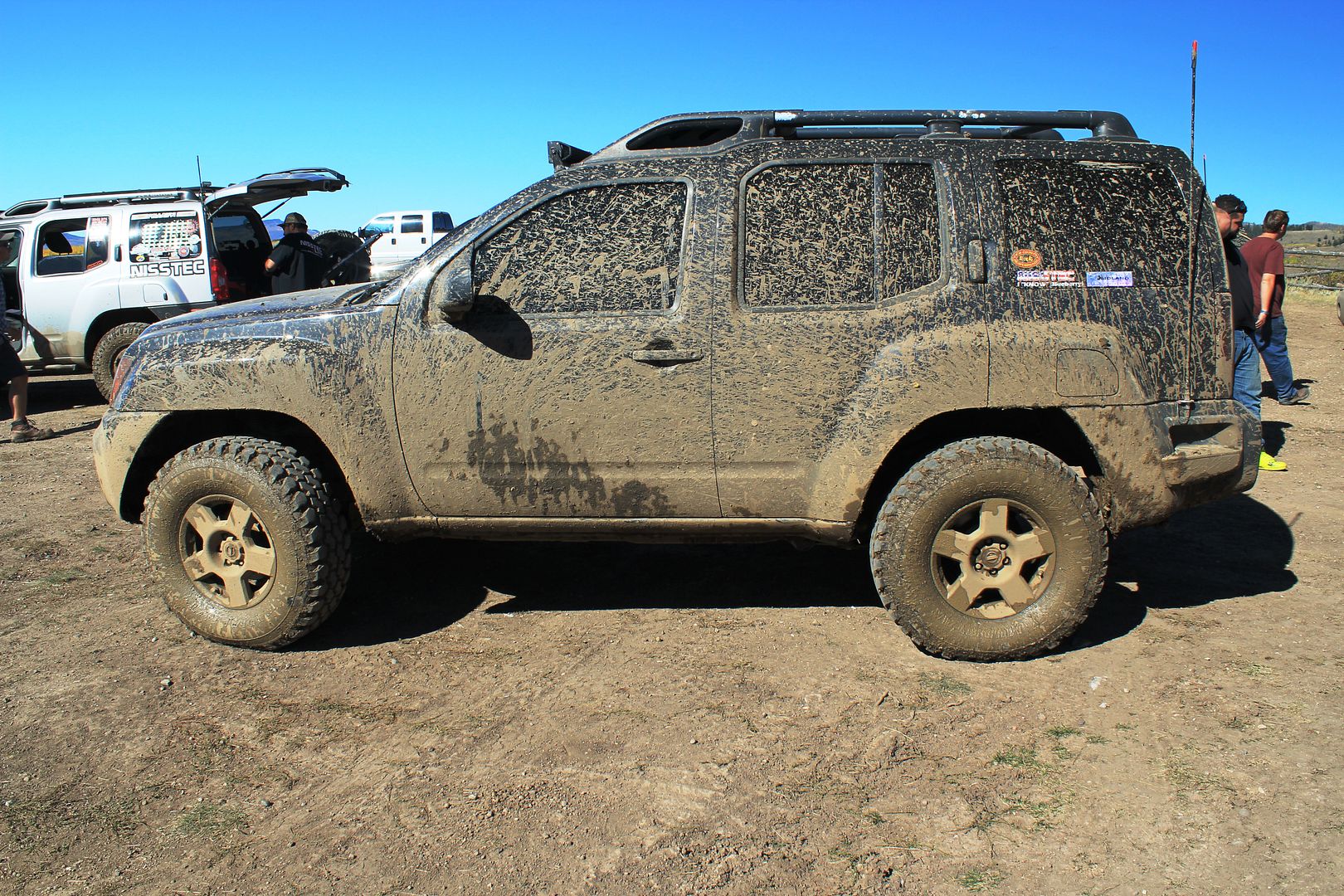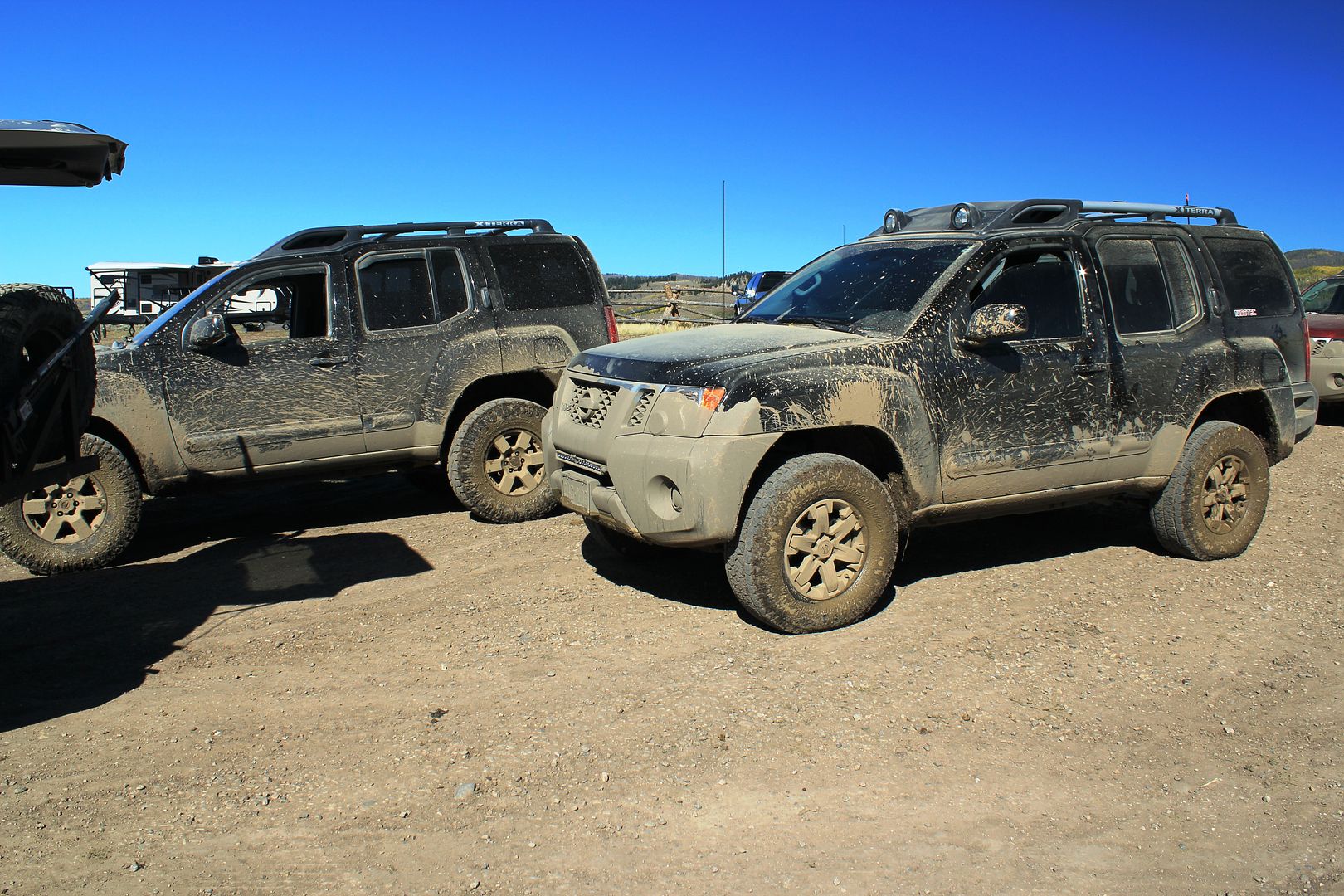 That's All Folks!