Username:
OverlandX
Location:
Augusta, Maine
Make:
Nissan
Year:
2010
Model:
Xterra
Trim:
S
Color:
Navy Blue
Background Comments:
Started to wheel 12 years ago, And have evolved into overlanding in the Northeast. (Mostly the North Maine woods) And camping with the family. I have had many and built many different 4x4 vehicles.
I Bought the Xterra Nov16th 2013. After trading in my Dakota (CapCamper) Because of a 2nd child on the way and the Xcab Not fitting an infant seat.
The build plan is to set up the suspension to be a great onroad/offroad set up. Something smooth on the road, But can really handle the bump's/wash boards when offroad. With the 2nd child on the way on 5/2/2014, I put off the big suspension purchases like redoing the whole front until 2015. And just did the simple spacer/shackle for now.
MODS
Wheels/Tires:
- Tire 285/75/16 Gladiator QR900 MT
- Rims blacked out
Suspension:
- Front 2.5" Spacers
- Rear PRG (?) 2" Shackles
- Rear Bilstien 5125 (3-4")
Exterior:
- DDM tuning HID headlights Hi/Lo (6000k)
- Rear Rocky Mtn. Recovery points
- Front recovery hook
Interior:
- Single Din Bluetooth HU
- BearCat 680 CB, mounted underneath the HU, in stock double din Location, Hooked to a 3' Firestick, And antenna Hatch Mount
- 300 Watt Power Inverter
- TomTom GPS (Hard Mounted)
Engine:
-Airbox mod
-K&N Air filter
Misc:
- Tsunami 1050 Air Compressor Converted for OBA Set up for air up tires.
What I want:
- Full Titan Swap
- M226 with e-locker
- SAW setup with resi's
- DepHep Rack
- DepHep Sliders
- 2" Body lift
- 30-40" Light bar
- 35's
PHOTOS
-Stock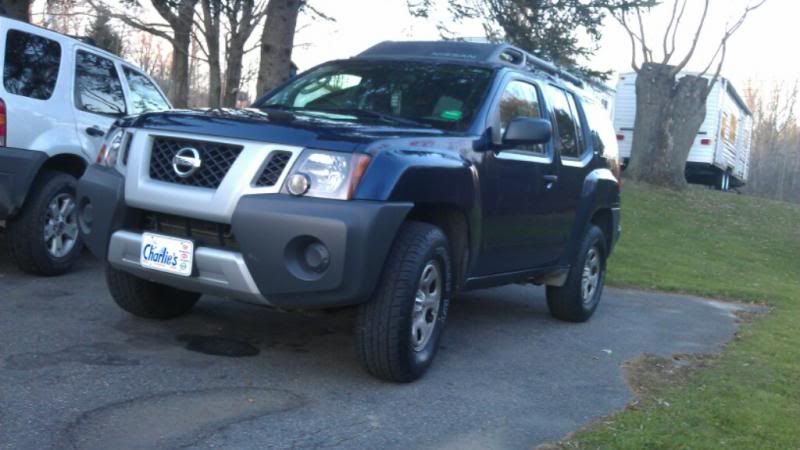 -With lift and tires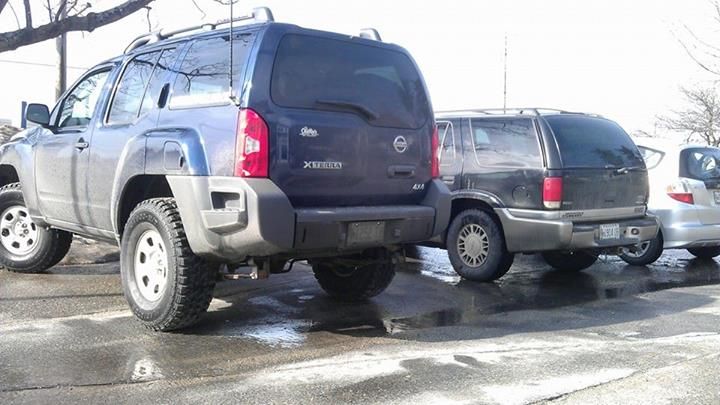 Now with Blacked out rim's