Discussion Starter
·
#1
·
A few of you may remember the pics I posted a while back of my bent/destroyed rear axle shock mounts and swaybar brackets (sans swaybar). Ordered these up from Poly Performance;
http://www.polyperformance.com/shop/product.php?productid=671&cat=179&page=1
Took the truck over to MWH Fabrication in Eugene, OR. Had the old stuff plasma'd off and the universal shock mounts welded up.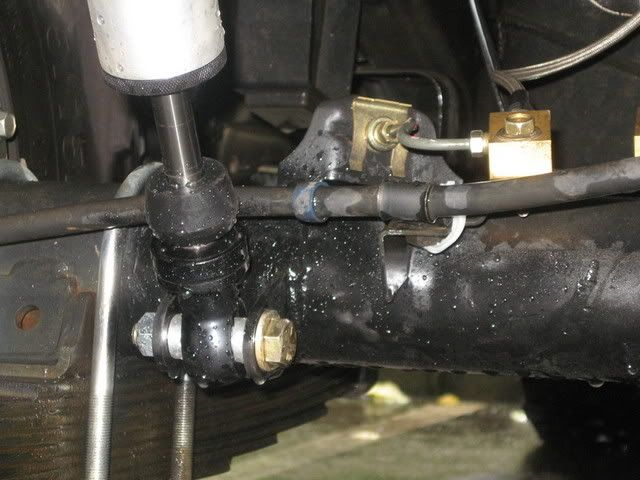 I had to order some new shocks from Greg that were a little bit shorter to account for the new mounting points. Also, the bodies on the old shocks were a bit too long and would have interfered with my ability to stuff the rear.
The other issue I was having with the reservoired shocks was the mounting on the passenger side. When I mounted them last time the reservoir hose fitting was rubbing right up against the body tub. As you can probably guess (and I should have seen it coming) the body shifted on the body mounts enough to move the fitting even more, causing some oil to leak out. There just isn't enough stinkin' room up there. Greg hooked me up with a new, smaller (and adjustable) banjo fitting.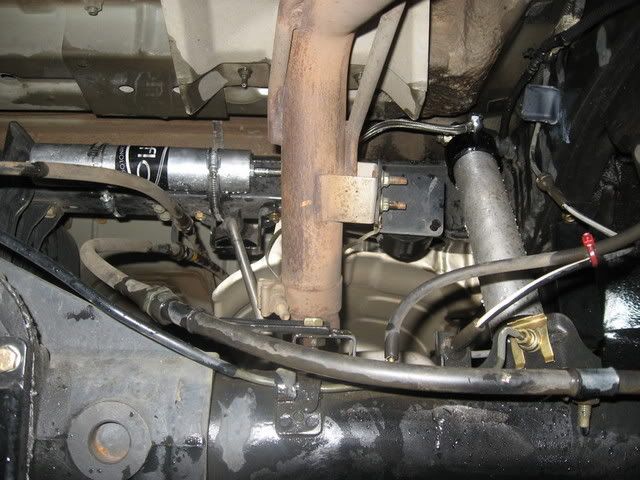 Anyway... here's the old set-up;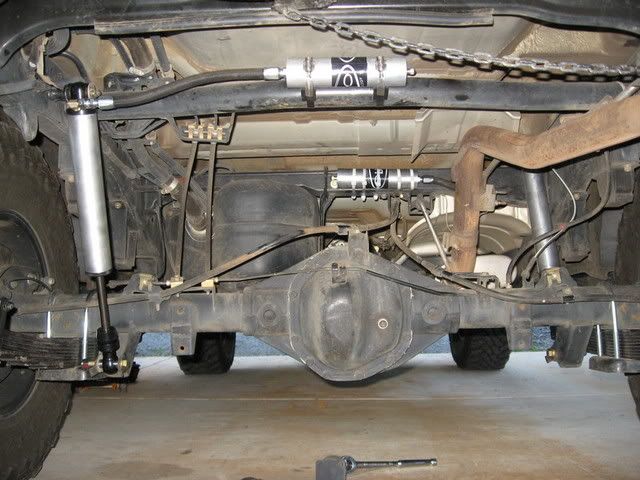 And the new.... ;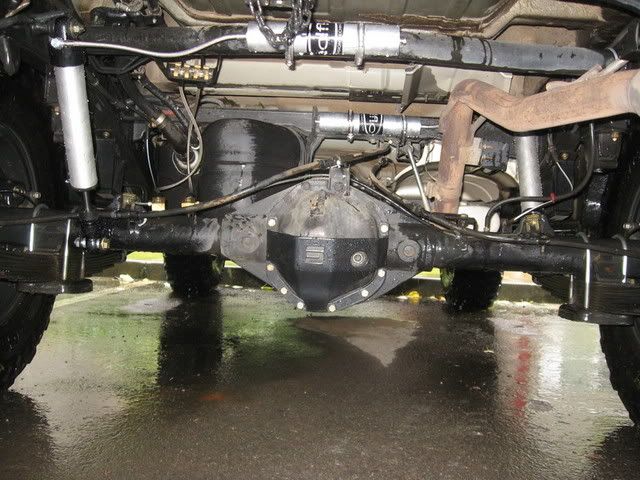 Getting those old brackets out of there definitely cleans up the axle and improves the ground clearance a little bit. My previous shocks were built to an extended length of 23". I had Greg order the new ones at 21.5. I think my droop ability should be about the same as it was before. I need to go flex it out somewhere and find out.
I'm gonna have Mike over at MWH Fab working on another little project down the road. I'll keep you posted...
:wave: