Discussion Starter
•
#1
•
NEXTerra Old Florida Road
So I've wanted to run this trail in Massachusetts for more than a few years and finally did last Saturday. Thought you guys would be interested. I'm sorry I did not invite you guys but it was an invitation only event that a friend of mine ran.
The trail was everything I hoped it would be and more. It did not give you a moments rest. The one time I took a mental break for just a sec I got high centered, in a relatively easy section of trail, on a BS rock and had to winch off it. Everyone broke my balls.
I've been on tougher trails at Rausch but they were all much shorter than this so you could run it, take a break and run another. Not with this; there is a beginning, an end, one obstacle after another with no by-passes, two large ledges to circumvent (had to winch on the 1st, made the 2nd), sharp rocks jutting out all over and a deep water crossing at the end that we had to do in the dark…some scary crap.
One guy broke 2 CV's at the same time on the 1st ledge. We had to pull them out and disconnect the front drive shaft so that he could get back to the trail head in 2WD. Two guys broke brake lines (steel ones) and one guy cut the side wall of one of his GY Kevlar's. Six of us were able to run the whole trail. We started at around 10:30am and did not finish until after dark at around 8:30pm.
We had 1 Toy, 2 Jeeps and 4 Xterra. I would say that 7 or 8 trucks are the max you want to go with. 4 or 5 would be best. I'd say you need min 33s, a winch, full armor, front/rear tow points, a locker (two would be better) and a crew you trust…most important; go with guys you trust. This is no place to be with strangers or guys you only know from the www if ya know what I mean...
I wasn't going without someone who had run it before although he said it was eight years ago and the trail was easier then. He said that the "super storm" washed away much of the dirt so now it's mostly rocks. I wouldn't know since this was my first time.
If you are in the northeast and like running hard trails with your built up rig I suggest you put OFR on your "list". It is awesome!
A friend took a few shots;
Toy on the 1st ledge;
Me on the 1st ledge;
Tough place to lose your brakes;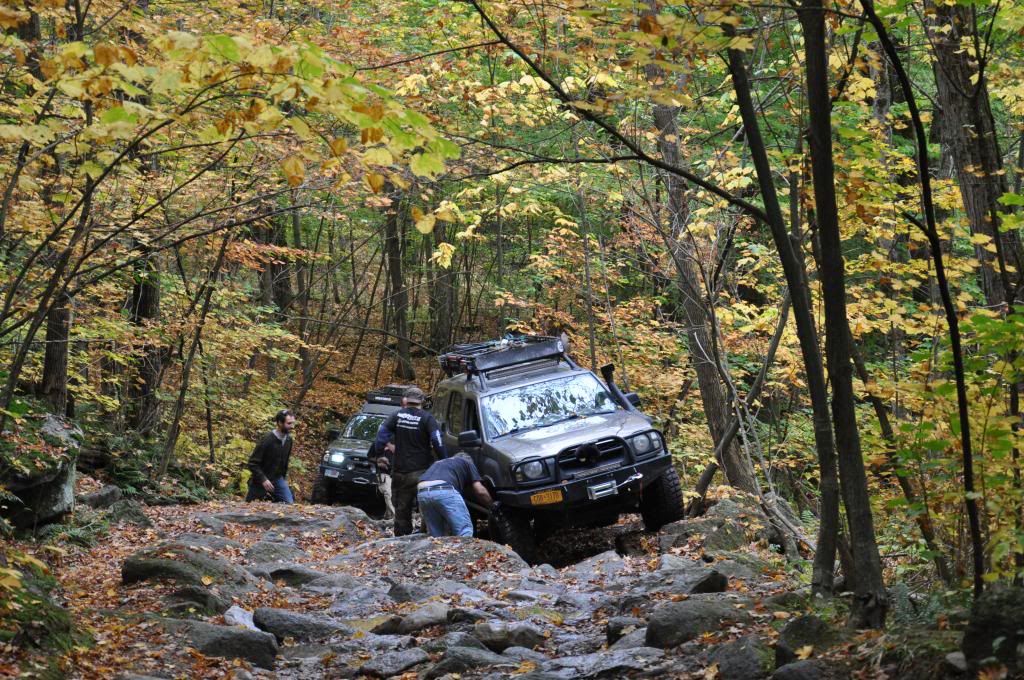 Too many trucks!;
My Jeep buddies;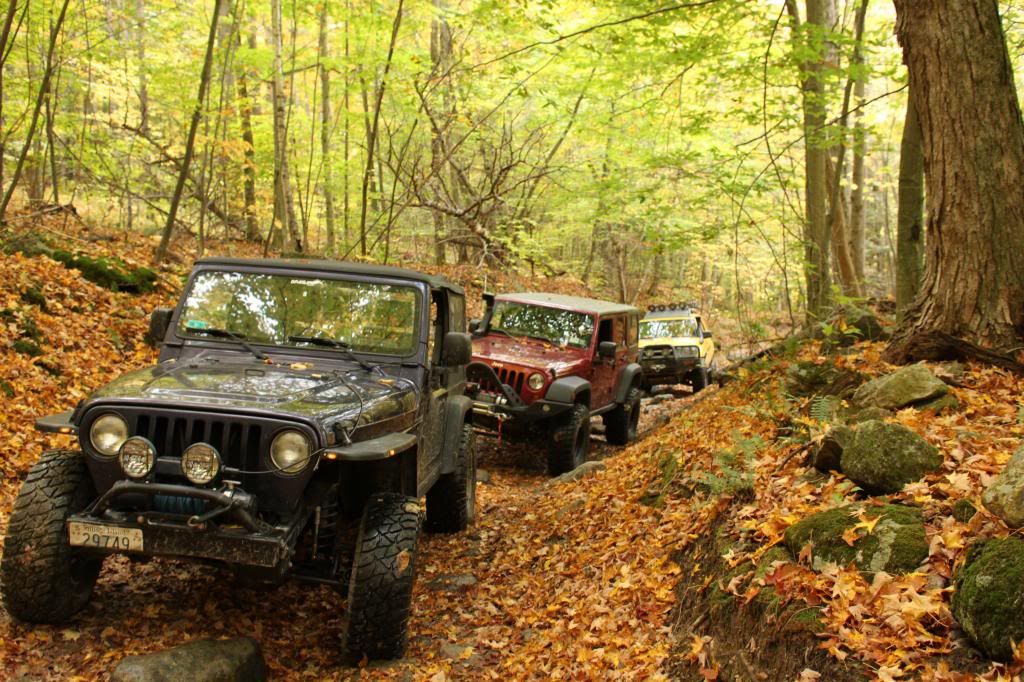 My friend almost flipping his junk on the 2nd ledge;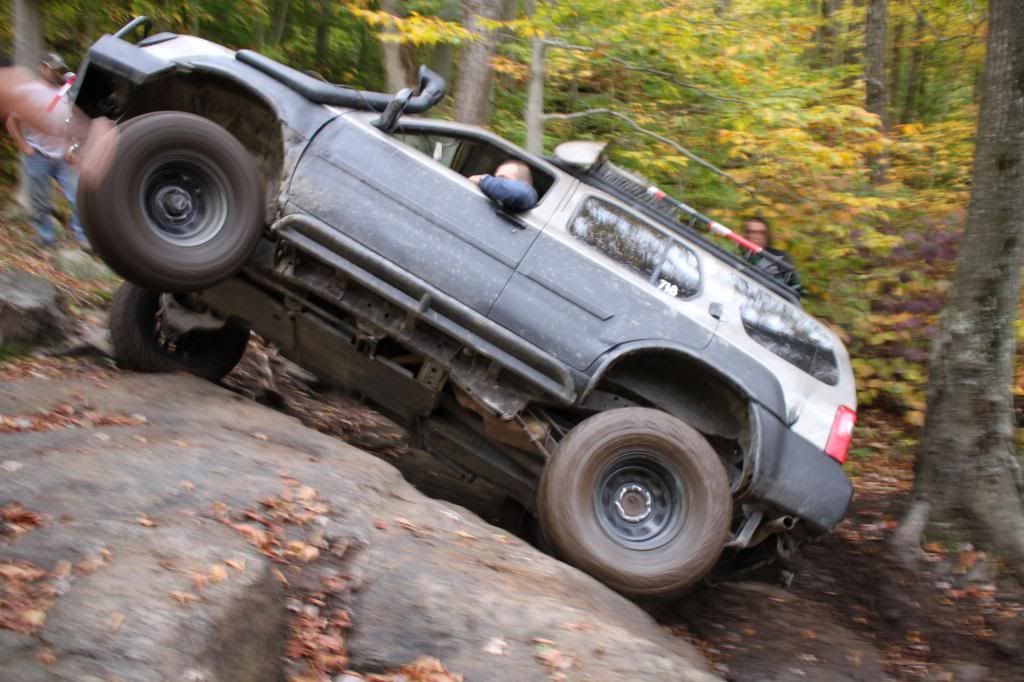 Getting'dark: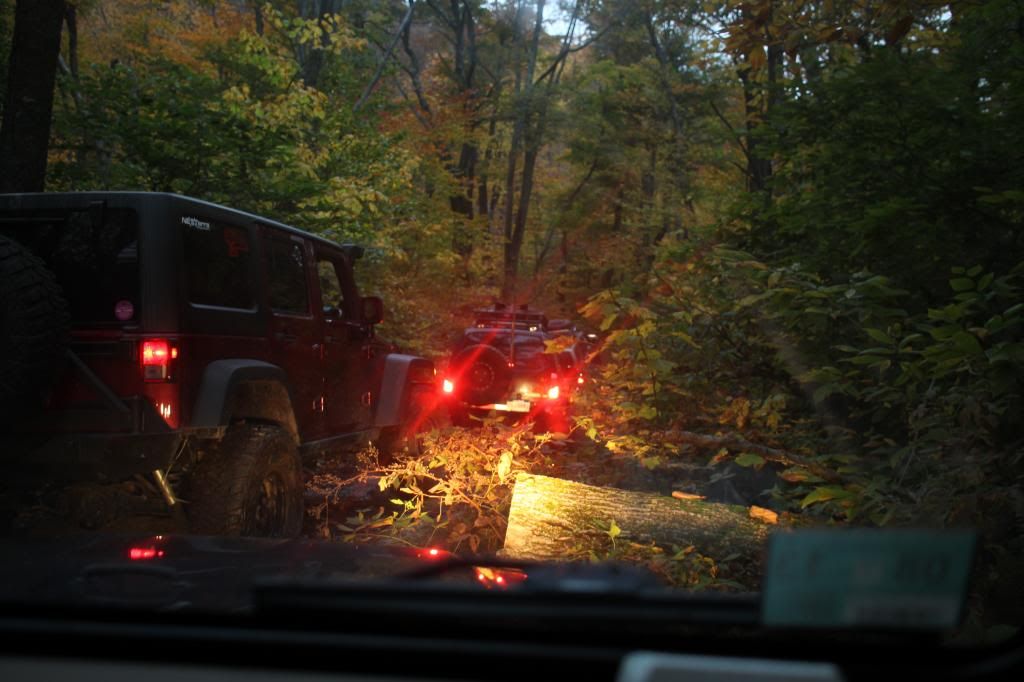 More pictures of the run on the
NEXTerra
board
HERE
.