Aloha everyone. Member's Product Sale. Available and for sale are front and rear replacement burgers in a couple of different designs and options.
These replacement burgers were made using a laser engraving machine using materials manufactured specifically for these types of machines.
Inspiration for this came from
this thread.
Overview:
Materials Available
1) Black/White: Black Surface, engraves white, matte finish, Surface Engraved (
B/W Example
)
2) Glow in the Dark (
GID
): Translucent Color, Reverse Engraved
3) "Grey" - This is actually the black/white material but at a lower resolution which gives a "checkerboard" effect
Example of the "Grey"
4) Black/White with Tape Mask: This option allows the customer to paint the white engraved section a color of their choosing
Custom Painted Burger Mounted
For front and rear burgers this option is an additional $5 per burger.
Designs Available
1)
Zombie
(NYTKSHR inspired)
2)
X-Terra
(for the guys on thenewx.org)
3) Custom Designs - No Charge if you provide the necessary artwork in electronic format (ie: Corel Draw file). additional $25+ without artwork
Example #1
"Dharma"
Example #2
x_mods custom design & painted
4)
Biohazard Wheelcap
,
Wheelcap on the Truck
Sizes available
1) Front OEM burger replacement (measured off the burger of an 05 Frontier)
2) Rear OEM burger replacement (measured off the rear tailgate of an 05 Frontier)
Front vs Rear size comparison
3) Custom resizing (to a smaller size is no extra charge, buyer to provide the exact dimensions)
Known Size Differences (July 2013)
1) 2013 Frontiers - Rear Burger is slightly smaller than 12- (due to the "spoiler" lip)
2) Xterras - Front Burgers vary in size due to changes in the grill size between years (forget model years off the top of my head so please measure)
Shipping
Burgers = USPS Priority Mail Flat Rate Envelope/Box or USPS First Class Envelope
Center Wheel Caps = USPS via a Regular envelope
Mounting Options: Do It Yourself
1) 3/16" Acrylic Backing plate provided (
See Post #82 as an example
)
No screws or Mounting Materials Provided. Only the
Acrylic
is provided.
2) 3M VHB tape (
3M VHB Tape
)
3) Gorilla Glue
4) JB Weld
5) Read the thread to see what others have done
Prices for basic Zombie Burger:
Front Burger $30
Rear Burger $20
Wheel Caps $25/set of 4 or $30/set of 5
Additional Charges
Tape Mask for Painting: +$10/color (except grey)
"Grey" color: + $5
Custom Designs: Starting at $15-$25/design
Discount:
-$5 if ordering more than one burger or wheel caps per order
Picture Gallery:
Dharma
CarJeep's GID Front
CarJeep's GID Rear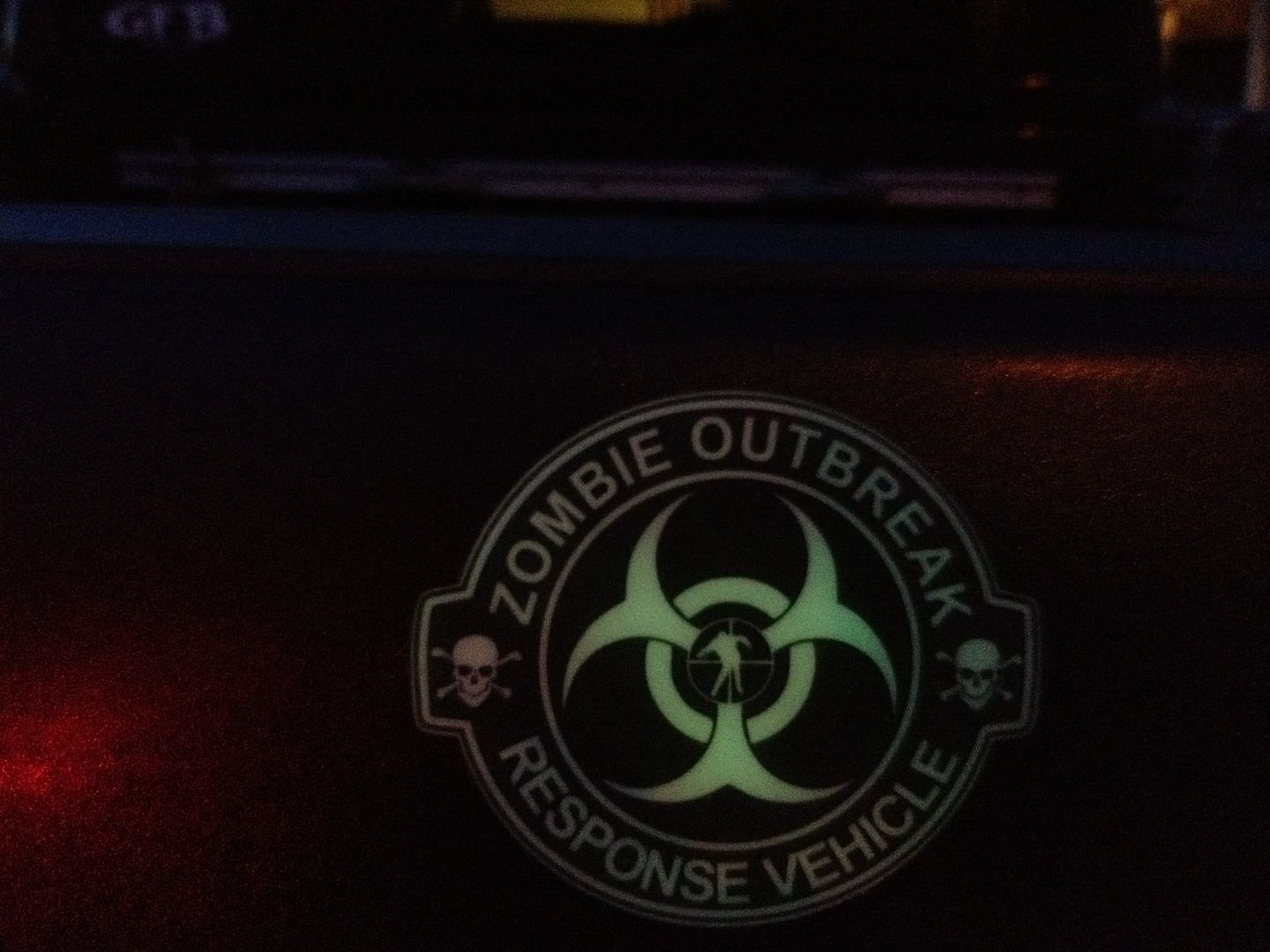 x_mods Front Custom "Grey"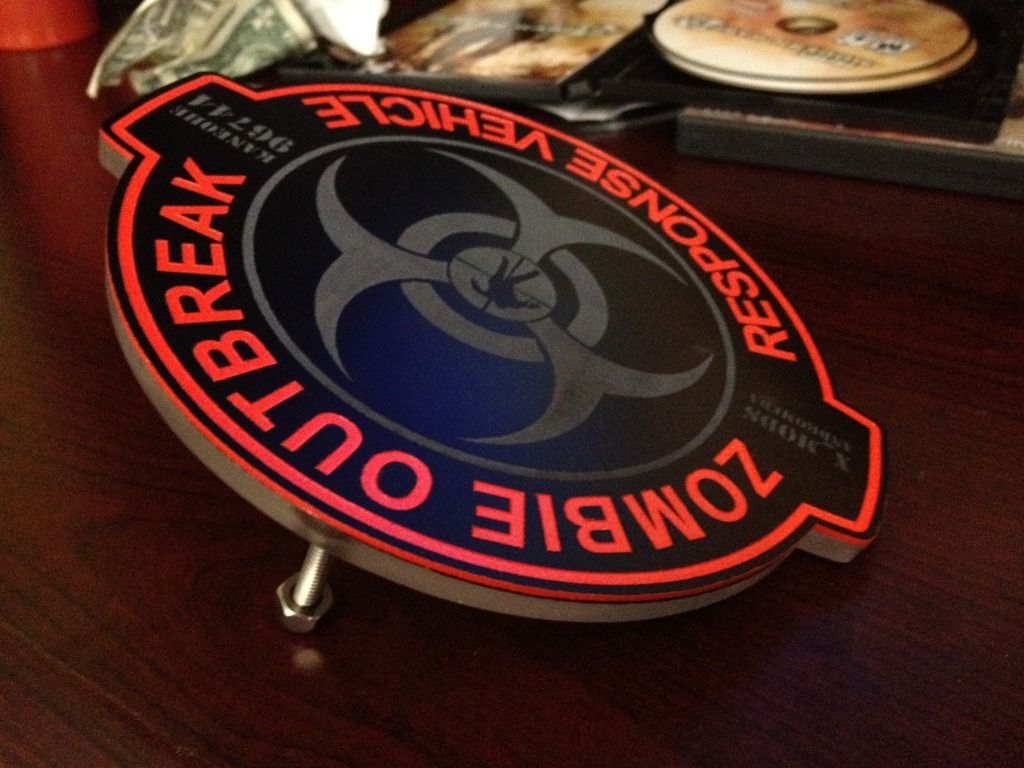 x_mods Wheelcaps painted Orange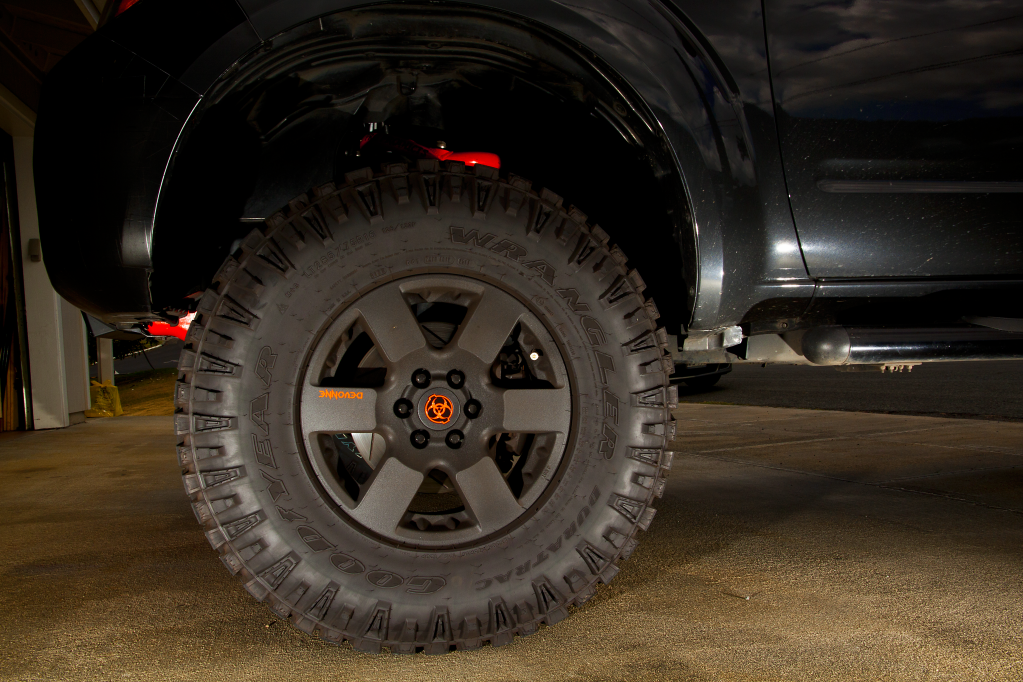 My "Datsun" Burger
Beaterpc's "Grey" X-Terra Burger
x_mods Custom Front Painted Burger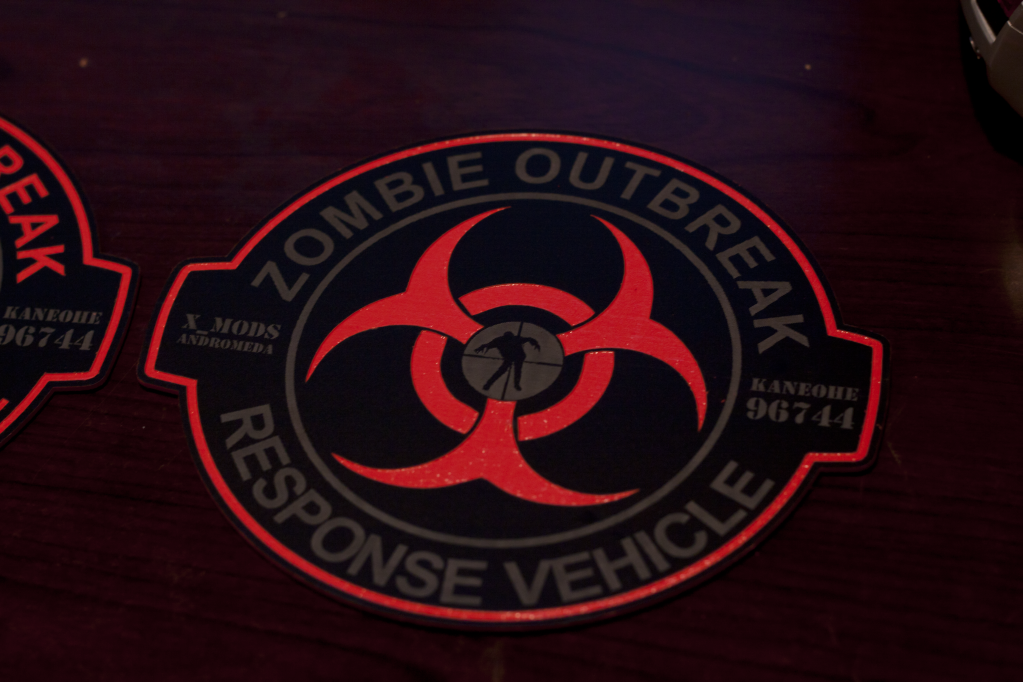 aksoutherland's Painted Wheelcaps
Brushed Aluminum/Black Wheelcaps
Nomad13's Custom Burger
Mahalo for looking!