I am able to offer synthetic winch extensions, winch lines, soft shackles, etc. at decent savings and the same or better quality as other places.
The advantage of synthetic line over steel cable is that it stretches much less than steel cable, so if the line were to break, there is much less chance of damage or injury due the line storing less energy. Synthetic line is much lighter than steel, in fact amsteel blue is so light that it floats.
All of these will be available in 3/8" silver amsteel blue with a choice of colors of chafe guard for now. Right now I have black, neon yellow and orange, but I can get just about any color.
MPS pricing
50' winchline extension, Silver with black chafe protection – $139.99
Soft shackle - $30 for one, $50 for two
Winch line 100' 6' chafe guard, with stainless tube thimble ready for prolink etc. – $279.99
Add winch hook - $40
If you'd like an extension or winch line in a custom length, message me and I can quote you a price.
Winch extension
:
I just finished this one for Sage Bromax, amsteel blue with neon yellow chafe guard:
and this one for Chris Haynes, blue with orange chafe guard: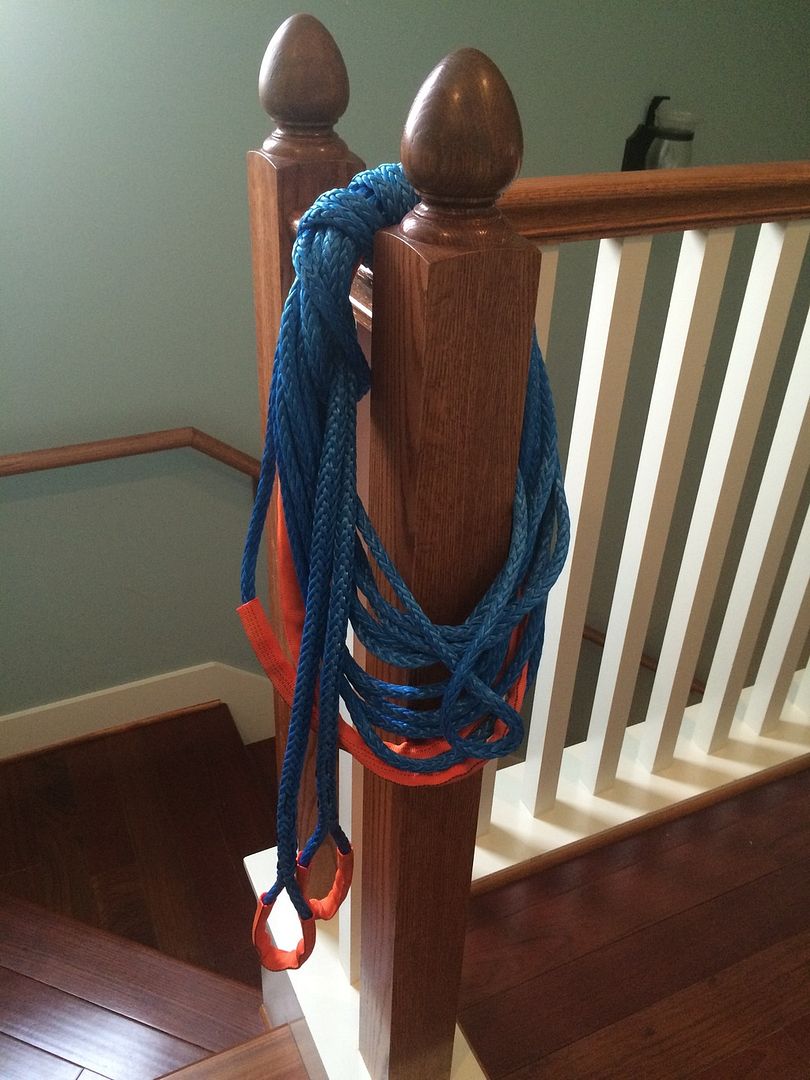 Soft Shackles
: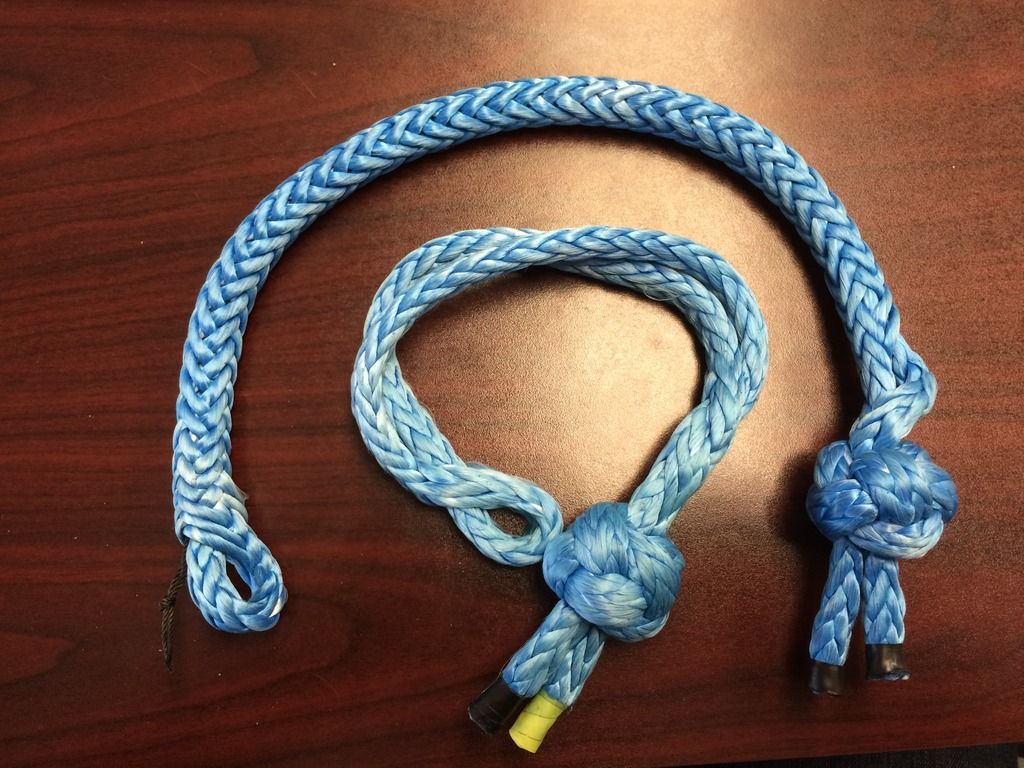 Also, here's one I did with some
Lash-It!
2.25mm lashing thread which is made from the same SK75 dyneema material as amsteel blue. This should have a breaking strength of right at 500lbs.