Discussion Starter
·
#1
·
Yesterday you would not believe this but for first time in my life As I can recall, someone did something to one of MY cars. MCampana bought and changed my T case Oil! Whooooo wee! Wouldn't allow me to turn a wrench! And, It was LOW! It shifts much better now no clunk!
So I went home and got ready for the run, How about some black Wheels? You like?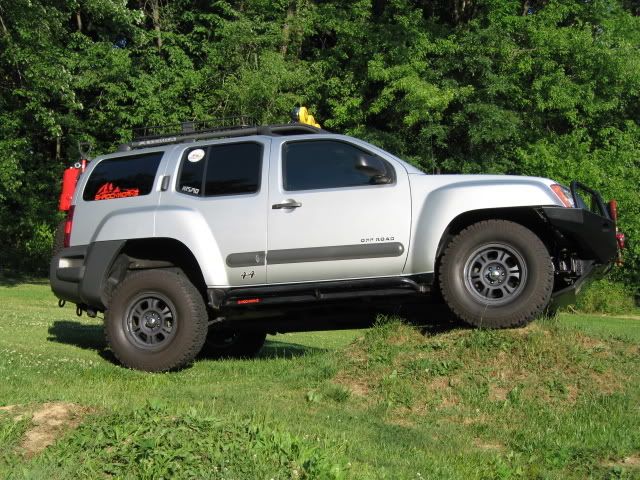 And I finalized that Gas can MOD I was working on, Turned out way better than I thought, Black Wheel and Gas can mounted and 50 miles tested, even on the MC rough terrain test track in back yard.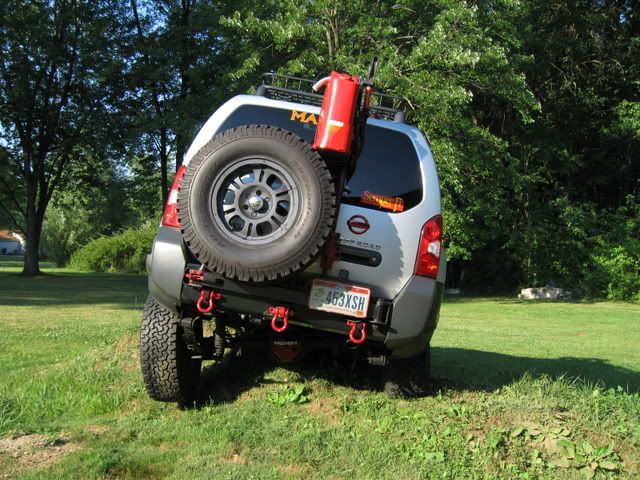 On one side I have a Small shovel mounted, really all we need here.
And, I have the Hi Lift Base secured in here, I cut slots for the strap and the rope for the hi lift fits under is so it's all there ready to go! All this can be undone in less than a min and put back same time. Note that spout for can fits in top so that is handy, once cap is on it, it can't come out.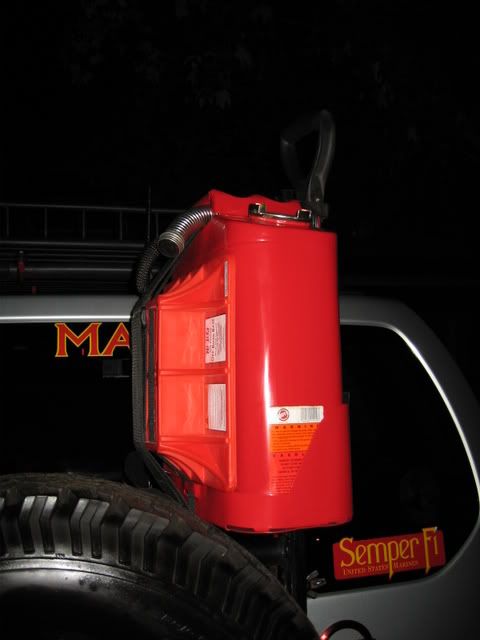 So, last night we went out cruising in full OR gear and tested it on crap streets, We watched two concerts on DVD in Surround sound, 1450 Watts of mind blowing Lenerd Skynerd and Journey I draped a black towel over the front headrests to keep the COPS from peeking in from behind and we watched pretty good from the front. No problems.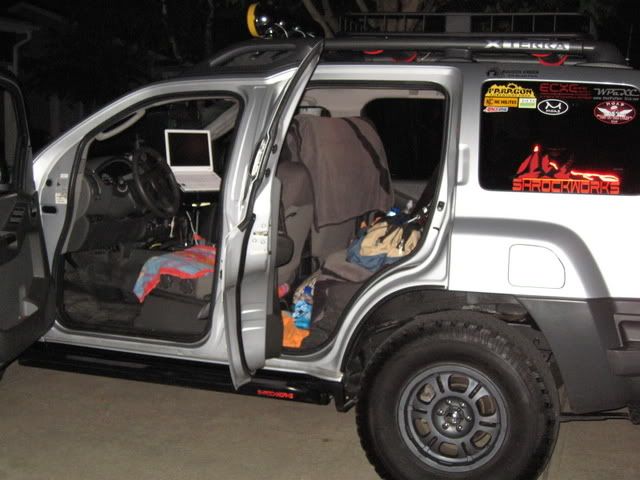 7 hours to trail time! The real test! Wellsville!
MC
THE UPDATE,
Ok, I was Joshing you all on the wheels, It's a Temp Paint by Duplicolor, it sprays on to protect paint, they use it for Bra's and well, wheels, I know they have clear and Black, So I just sprayed some on to see what they would look like. (And Mess with Campana!)
OK We show up and Bejesus! Some State Trooper comes looking for me! Scared the crap out of me! (I can't say why I was so guilty.) He was someone I was in Marines with.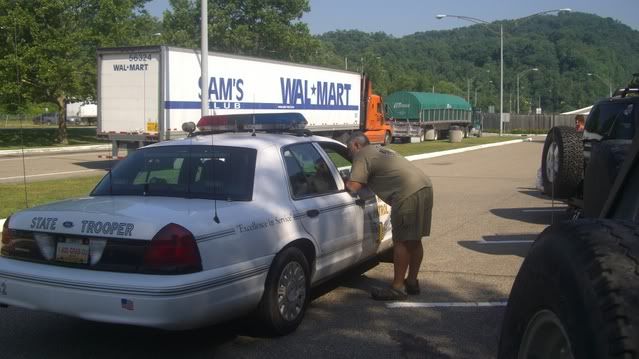 Two best looking Rigs on the run, Ahhh ya know, save the best of the best for last, that's me last.
I chickened out on this one, I just seen a Jeep Totally smash his rear quarter ahead of me on it so I went a bypass, wellsville is like this, the bypass was just as bad. Anyways MCampana really did good on this one, although his wheels are turned it was going Fwd perfectly. Sweet.
We had a little romp in the play area with our new found Wheelers. They were admittedly impressed with Our X's hanging in there with them.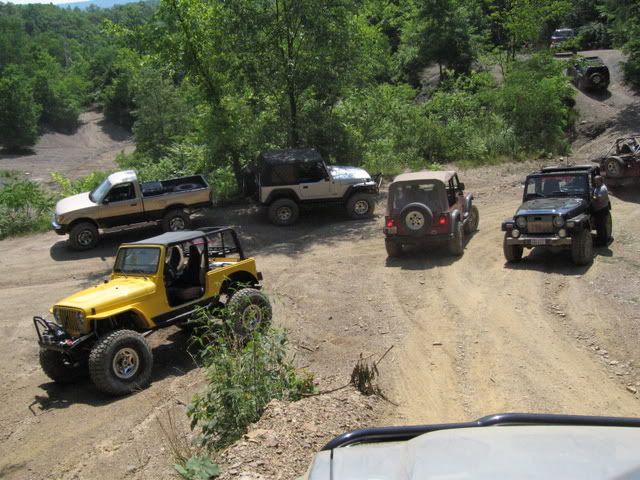 Ok, the gotta have it area, This dude paid like 1/10 th for this slide out box on the scratch and dent table, I'm jealous!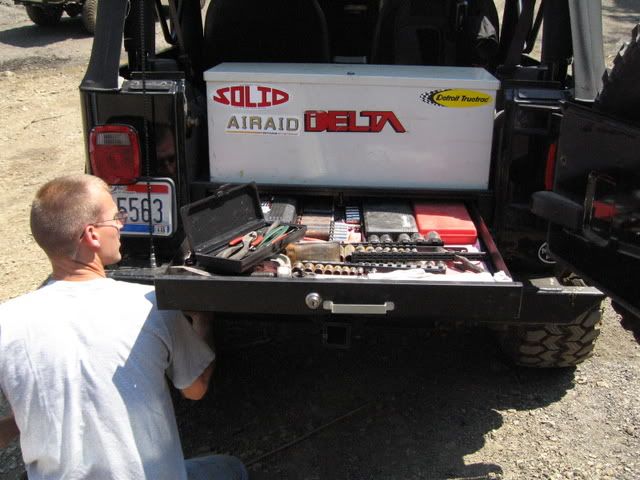 This is back at the Air up area, The Gas tank set up I had was pretty much thoroughly tested and no problems at all, About 180 miles Hwy and 4 hours of pretty serious trails. You can't use rear wiper though as it hits the tank, no problem, But I hate the can, I like my plastic can so much more, I might fab up a Blitz Mounted one and try that just to gain back the better can. This can, has lousy breathing, and the spout still needs a funnel to get gas in any unleaded car. The Blitz can pours great! But, it won't fit in this tray for this steel can. That sucks!
THE END.
I did dick up my wheels there a little, I think it's a lot tougher on your X than Moab for sure, Great wheeling right here in Ohio!
MC
MC