Discussion Starter
·
#1
·
So I decided to take my sliders off for a little maintenance this morning, since I've noticed a fair bit of rust forming on the bottom of them from rock chips.
I'm under the X loosing the bolts on the slider, and I look up and see this: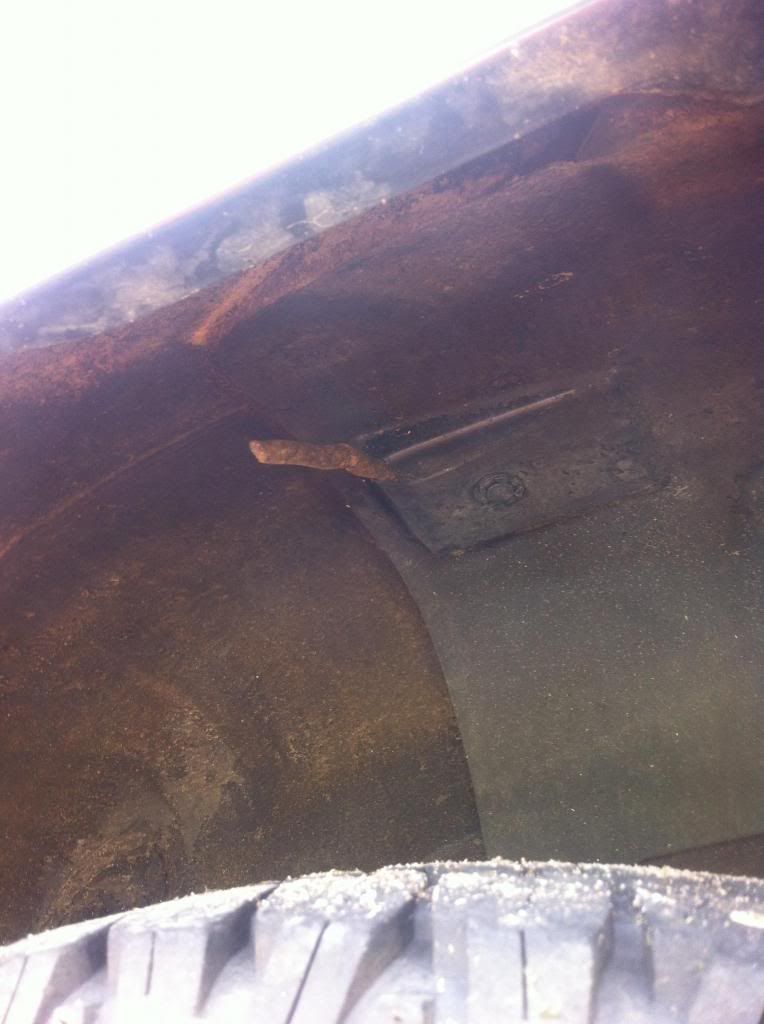 WTF IS THAT?!
So I pull it out, and here it is in all it's glory: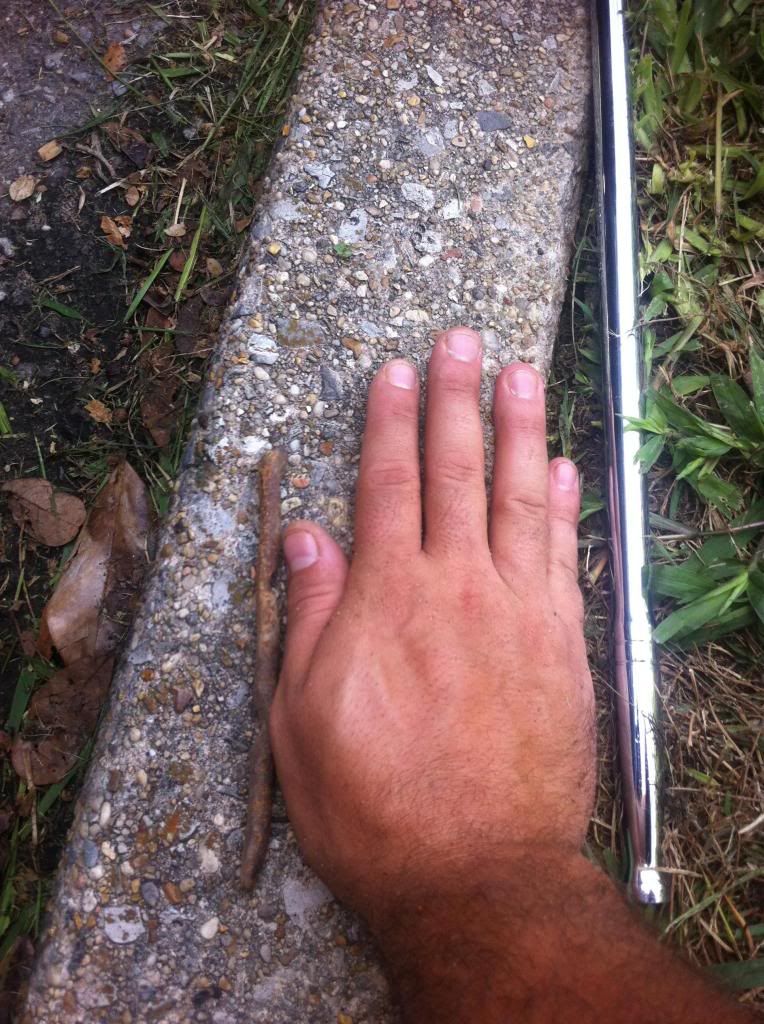 Basically, a ~6" metal rod!!
And it was JAMMED in there. I mean there's no way to get it in there without it either being:
a) Intentionally jammed in there, the way you might try to pop a tire (but..why would anyone stab a wheel well?)
b) Most likely - Last summer when we drove the Trans Labrador as part of a huge road trip, there was one point when all of a sudden the TPMS came on. I jumped out of the X and there was a massive gash in that tire..it deflated within a couple minutes.
Anyways, when I finally got to the next town and had a tire guy look at the tire he said the only thing he could think of was that I hit a really sharp, large piece of metal to have torn the tire the way it did.
So I'm thinking I hit this metal rod, the tire kicked it up and it jammed itself into the wheel well - and hasn't moved since.
I can't believe I haven't seen it until now, but as you can see in the first picture only maybe 1-2" was sticking out and it was up in the top of the wheel well - how often do you look at that?
On another note, my sliders look great with a fresh coat of bedliner on them now