Discussion Starter
·
#1
·
OK. I'll admit it - I'm an LED junkie. No denial here. I've got more LED flashlights than I can count, LED lanterns, LED night lights, 48 and 60 LED lamps in the house and LEDs all over the Z.
I've been in search of a festoon light to replace the ones in the X but haven't been able to find any that put out enough light. I want the LED as they're much more power efficient but up until now I haven't been happy with the light.
Left to right - the stock festoon, six 5 mm LED, 12 LED, and finally the 2 high power LED bulbs.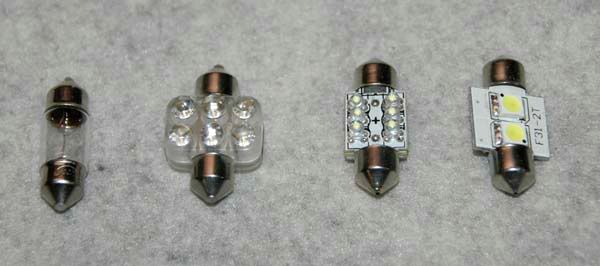 The latest attempt to satisfy my addiction is the high power LED festoon bulb from
www.SuperBrightLEDs.com
. If we had bigger festoon mounts you could fit the 3 or even the 6 LED models in there but we have the tiny 31 x 10 mm mounts meaning only the lower powered 2 LED models will fit. Item 3022-WHP2 at $6.95 each - yupp $14 a pair for a set of lights. LED is one hell of a drug. Hang in there, you ain't seen nothing yet.
These guys are quality and have a little driver circuit on them.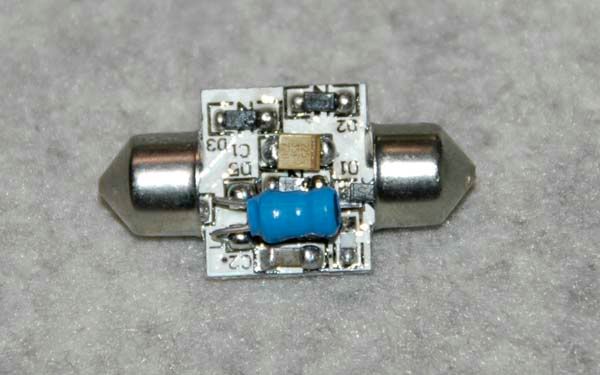 These guys draw 46 mA where the stock bulbs draw 670 mA - now double that for when both lights are on. These guys put out 24 lumen in a 120 degree pattern. The color temperature is a nice warm 7000 Kelvin which is a much more kind light then the yellow-orange of the stock bulb.
These guys drop right in and put out a bunch of light. It's hard to tell in the photo but I'd judge these things to be just about equal to the stock lights. The light is clean and soft.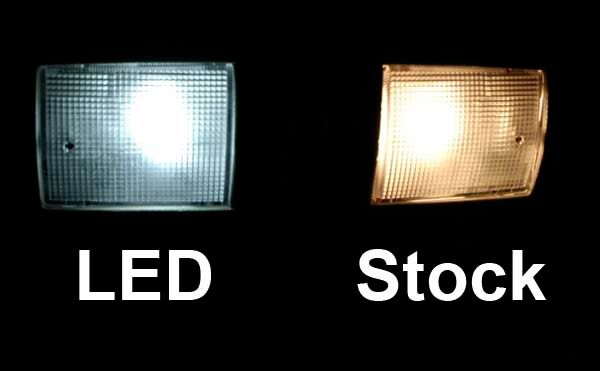 The center and rear lights are much bigger housing with one disappointing festoon light. The area is big enough to house an LED assembly. SuperBrightLED's has some assemblies with the same high power LEDs but in an array of 9. No festoon bulb interface but a bit of soldiering on a burned out donor bulb and I have the proper connections. Item 1156-PCB-WHP9 draws 200 mA, and buts out a huge 120 lumens in the same 7000 degree Kelvin temperature. These things are super bright. You could almost use them as rock lights with a suitable rugged housing.
The tape is holding the very thin assembly in place while the rubber glue drys.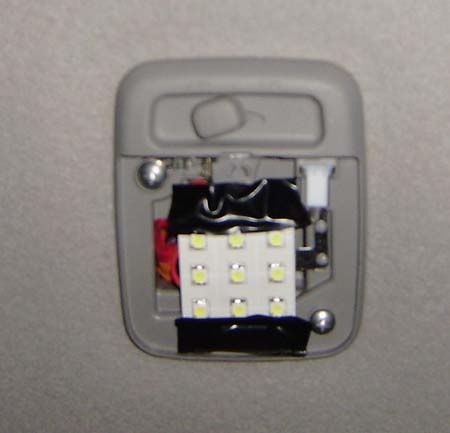 It's really hard to take a photo of these things when they're on as they're so bright.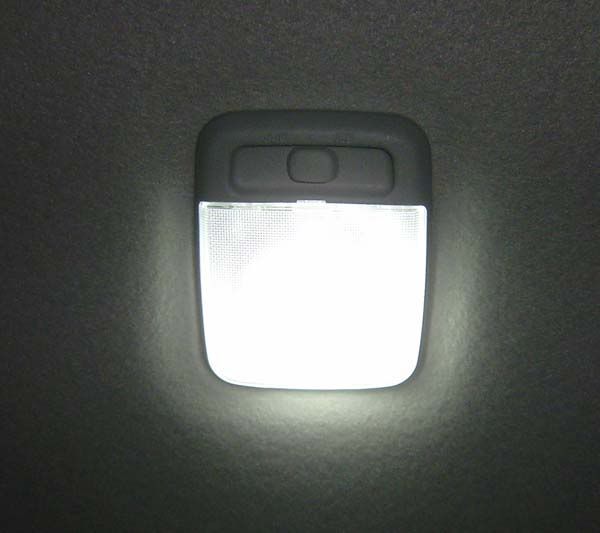 For the rear festoon I'm looking to get a nice red LED that's actually bright enough to be useful but not ruin your night vision. I still have the "porch light" back on the rear door - no damage in several off road trips.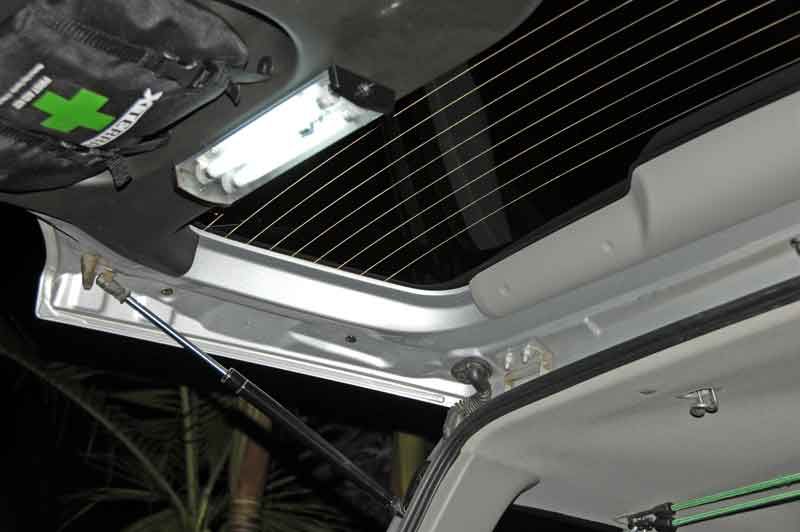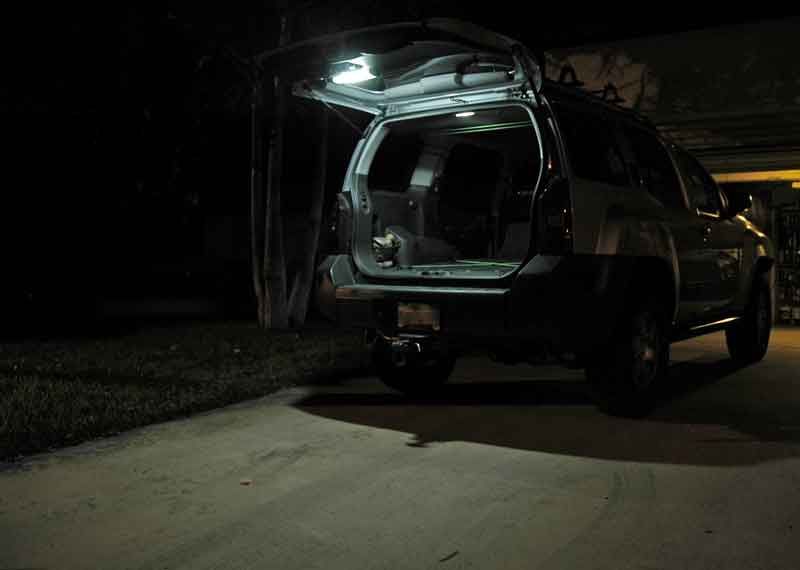 Oh, the best for last - those 9 LED assemblies are $21.95 each and still require some skills to get them to work. How do I justify this addiction to myself ... a few years ago I was camping way out in the desert and the rear hatch to my SUV didn't close all the way. Two days later when we went to go home the battery was dead as a door nail. I found a person on a dirt bike who was nice enough to get his truck out and return to give me a jump. Since then I've been twice worried about losing power again.