Discussion Starter
•
#1
•
Part two of my LED addiction
Part one was the overhead festoon lights:
http://thenewx.org/phpbb2/viewtopic.php?t=7645
I'm a avid amateur radio operator and have a Yaesu FT-8800 mounted under my passenger seat next to the Rockford Fostgate amplifier.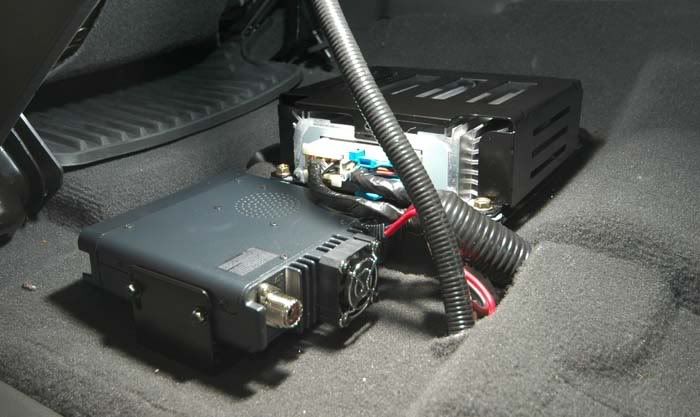 I've had the detachable faceplate mounted on a strip of velcro just in front of the AC controls. The frequency display is lit but the buttons aren't illuminated at all. I've had to either use a small flashlight or a gooseneck LED light. Not the best for ease of use.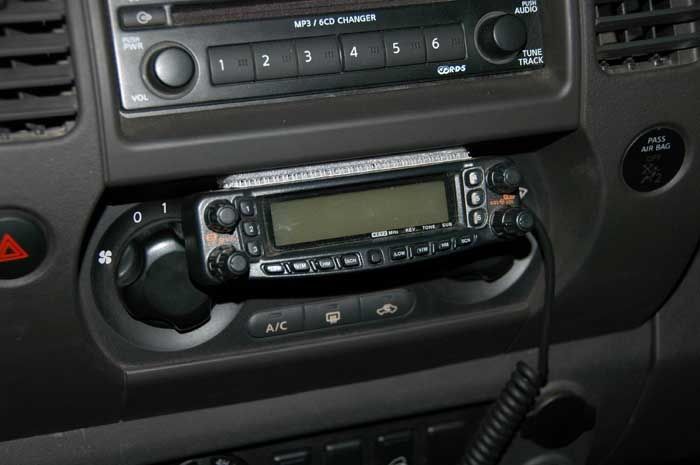 I've also added a CB radio into the armrest console which is pretty simple but also doesn't have any lights.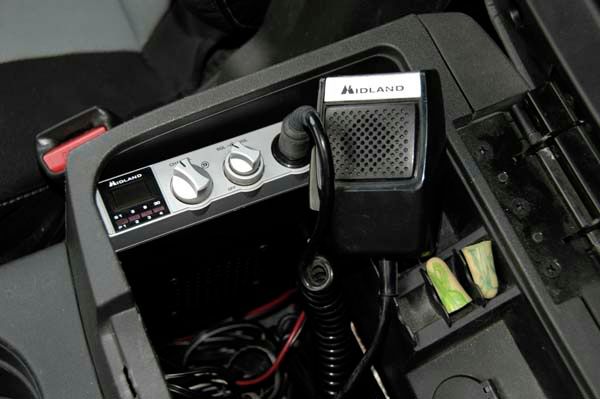 So I looked at the lid of the arm rest and thought that it would be a good place to mount a pair of LED light assemblies. I removed the three screws holding the top of the arm rest to the console and pulled the back of the console off to check out the cigarette lighter. I'll use this for my power source.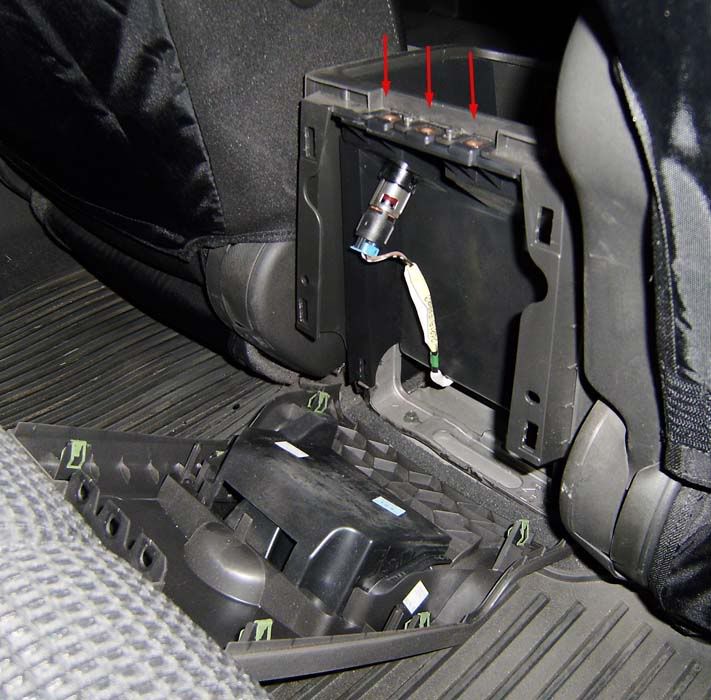 The inside of the lid comes off with four T screws. Inside I mounted a simple tilt switch. I put three pieces of 3M tape on the high side and one piece on the other so that when the lid closes the switch opens and shuts off the lights. Opening the console lid a bit puts the blue lights on. I picked blue as to be soft on my night vision.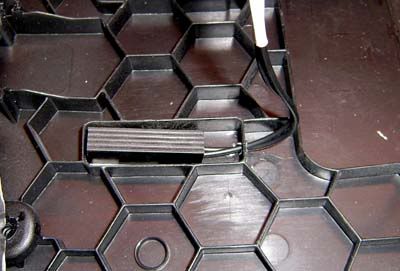 The point-to-point wiring was done with heat shrink and soldier. The tilt switch is put in series with the (+) lead. Very easy to do. A quick post wiring check on the bench before the installation.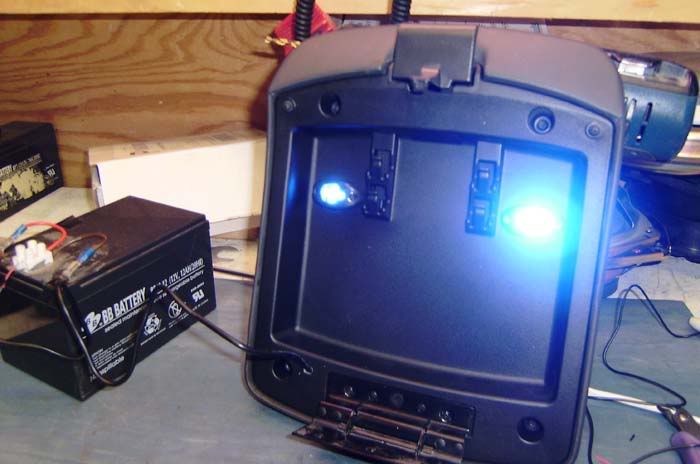 Each LED assembly is four LEDs that paint a pretty broad light.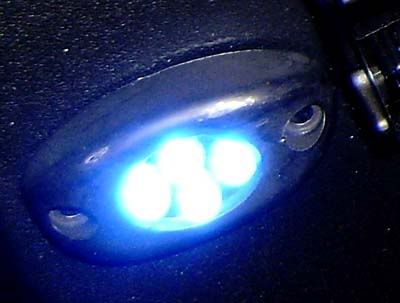 I ran the wire out the bottom of the lid and into the side of the inside of the arm rest near the coin storage area. The wire isn't pinched as the lid closes. In use the LEDs put out a nice gentle light which can be aimed by opening the lid up and down. In the fully up position it paints the AC controls with a nice soft glow. I might adjust the light up just a tiny bit with a piece of double sided tape as a shim.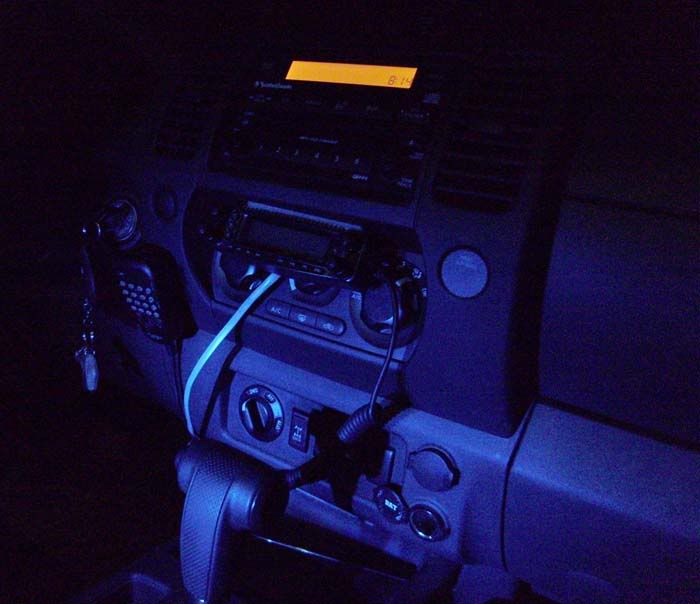 I went with the accessory power as to not have these lights accidently left on for a few days if I park the truck on a slope. This is a really easy installation and the only difficult thing is a bit of soldiering.
The four LED accent lights are no longer sold at my source. There are some 6-LED ones for $8.95 each at
www.superbrightleds.com
, part number ALB-B-x6.
My next LED project is the upper glove compartment with six LED's pointed inwards and six more pointed down again connected to a tilt switch.