Intro Comments:
This is my 2nd Xterra. After having nothing but bad luck with a previous make/model SUV, I traded it in for this glorious rig. I know shes not much to look at just yet but soon enough she will be the ultimate camping rig. My wife and I love going into the Sawtooths and the Frank Church Wilderness and getting away and this is the perfect vehicle for it.
Off-roading in Idaho
by
John Winn
, on Flickr
Username:
ImJohnnyT
Location:
Boise, ID
Make:
Nissan
Year:
2012
Model:
Xterra
Trim:
Pro-4X
Color:
Glacier White
MODS
Wheels/Tires:
- 5x285/75/16 Goodyear Wrangler Duratrac's
-
1.5" Wheel Spacers
- Stock wheels
- Melt mod
- Trimmed Front Fender
Suspension:
FRONT:
- Radflo X 2.0 Coilovers
- PRG 1" Spacer
- SPC UCA
REAR:
- PRG 2.5" AAL
- Blistein 5125 Shocks
- VHS Red Shackle (Middle setting)
Exterior:
- Shrockworks front bumper w/9500lb
Smittybilt winch
- Maxterra Rear bumper w/tire carrier and Hi-lift
-- Yakima Sparetime bike rack on rear tire
- Hepdep roof rack w/extension and expanded metal floor
- Plastidip front and rear emblems
- Rear Tail light guards
- Gobi ladder
- Viggs hood blackout
- Airflow Snorkel
- 1/4 Bumper mounted reverse lights (
https://www.amazon.com/gp/product/B00J5AAX5S/ref=oh_aui_detailpage_o06_s00?ie=UTF8&psc=1
)
- Rear Diff. Breather mod courtesy of Offroad Gorilla
-
Ventshades
- Bed lined lower rear quarter panels and lower rockers
Interior:
-
Uniden Pro520XL
CB Radio w/Firestik 3' II Antenna (
5' for trips
)[/URL] and
angle bracket
- Fire extinguisher mounted in passenger compartment
- Maglite mounted on drivers side door
- Sgt Lobo shelf
- Xterra rear carpet
- DIY interior
Cargo carrier
- 250w 110v Power Inverter in rear cargo area
- Aftermarket rear hatch struts
Engine:
- Stock
COMING SOON (Within the year):
- Sliders
PHOTOS
Last year. This is the last time she'll look like this as Ive got a bunch of goodies on the way.
The day I brought her home. I immediately put the Yakima rack on it (I had it on a previous vehicle):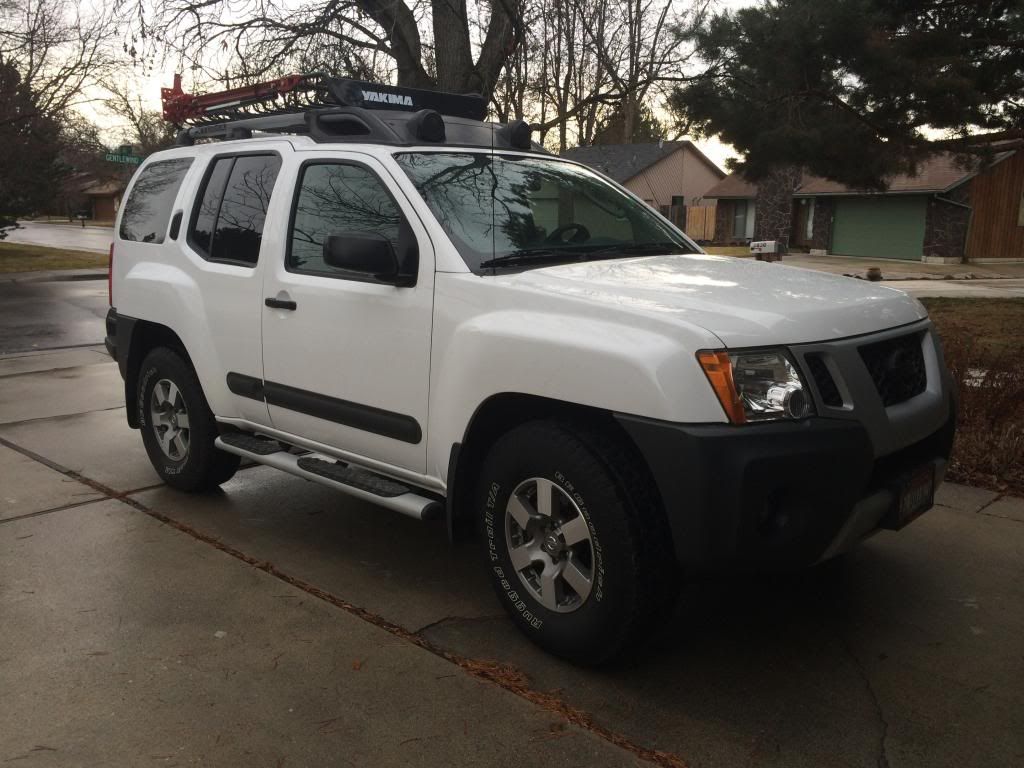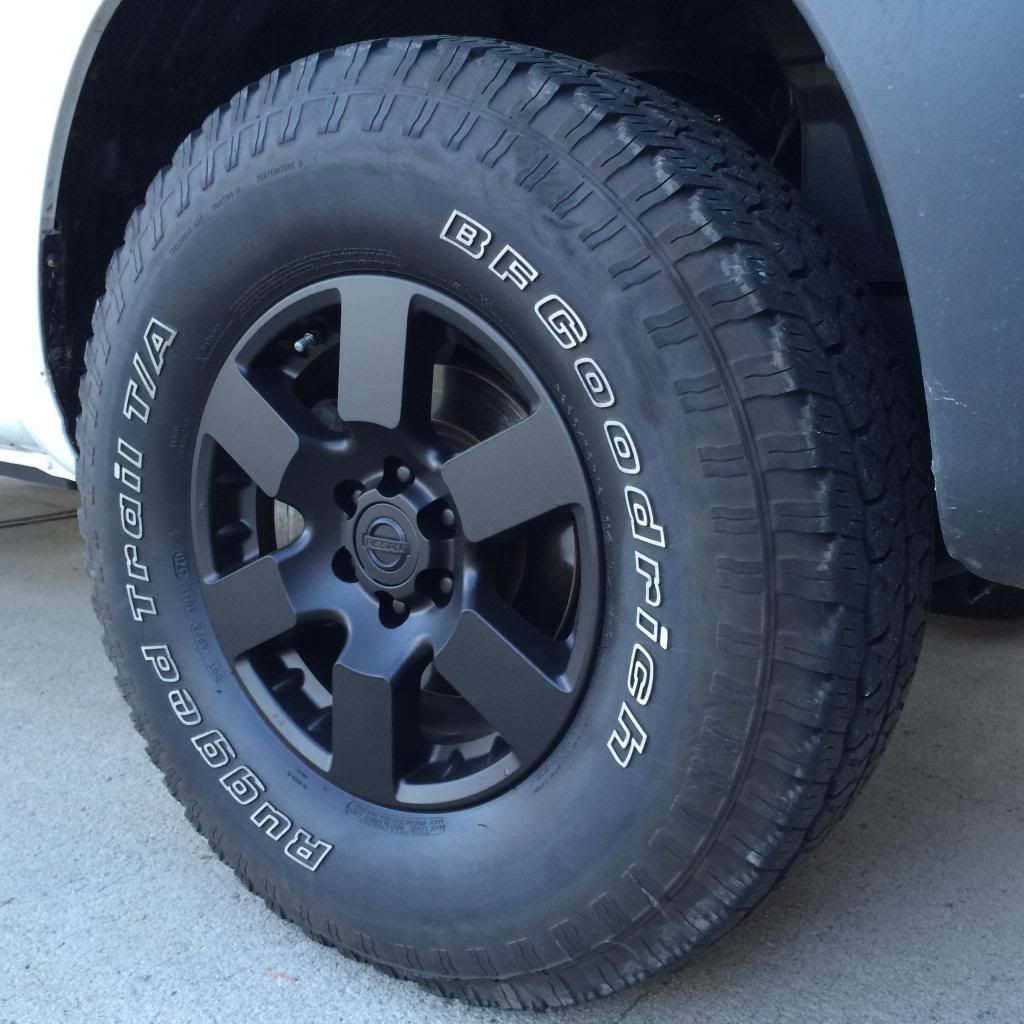 Stereo Installed: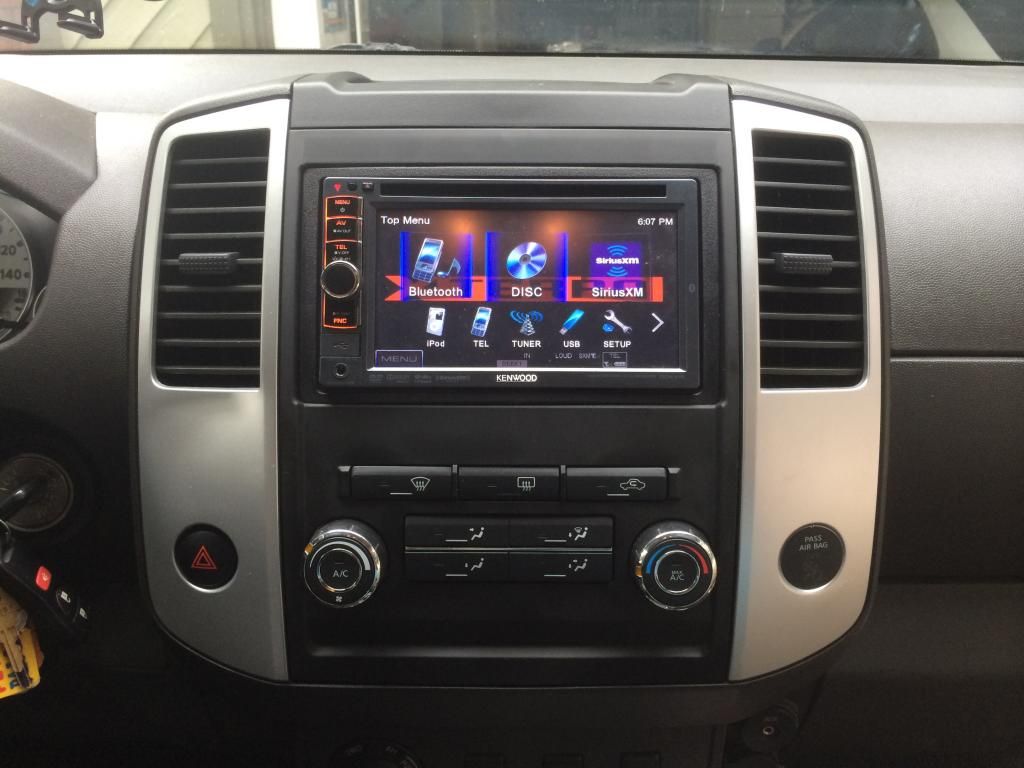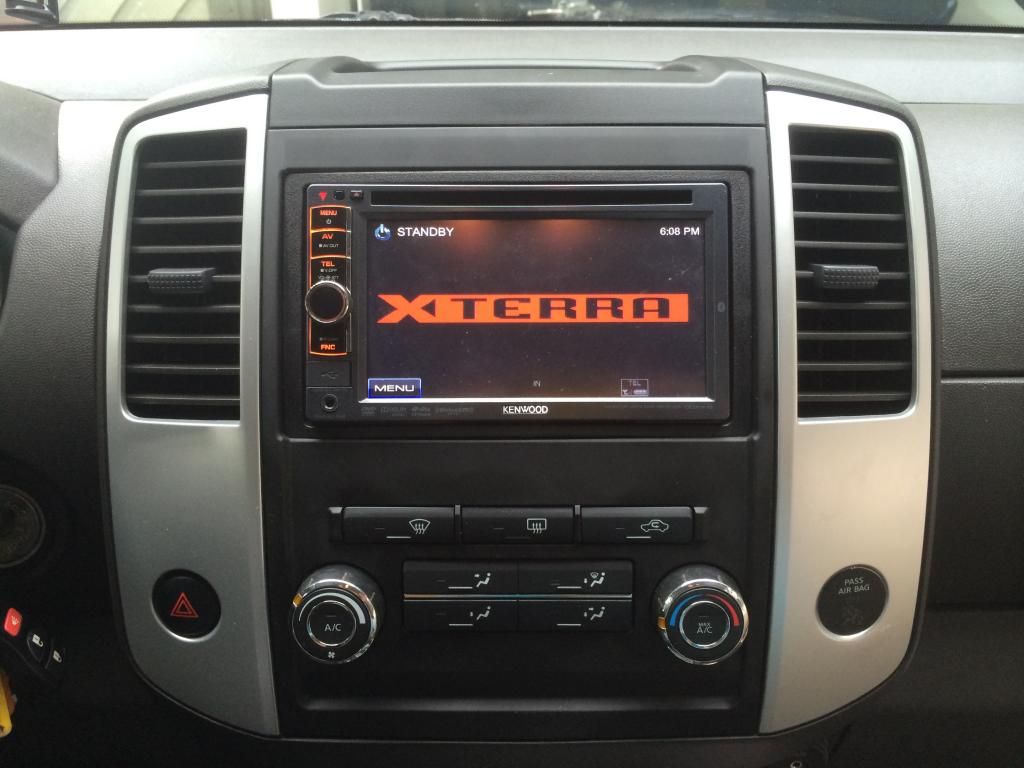 Sep 17 2014 - Got new shoes! Goodyear Duratracs 285/75/16 with a little melt mod done the night before
Before and after with the PRG 2.5" lift
Picked up my MaXterra rear bumper w/tire carrier from Dave down in Utah this weekend!