Alright. My 5 lb bottle isn't cutting it anymore.
The 5 lb bottle is great for saving space, but It only has enough air to fill up my one of my tires from about 12-32 psi about 10 times (2.5 air-ups on the trail, assuming no other use). Plus my bracket, which is only mounted the plastic, was causing a vibration/rattle in that plastic sidewall that drove me crazy after a while. It was suprsisingly sturdy, but after a while I knew I had to figure something else out.
So... my 10 lb bottle is on the way.
Now to find some metal to bolt to the bracket to....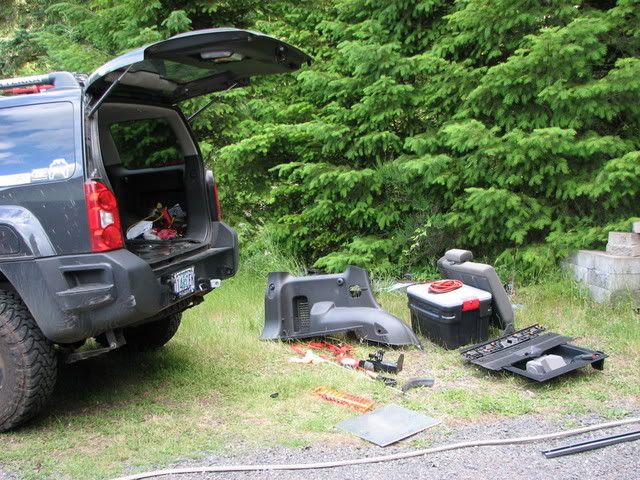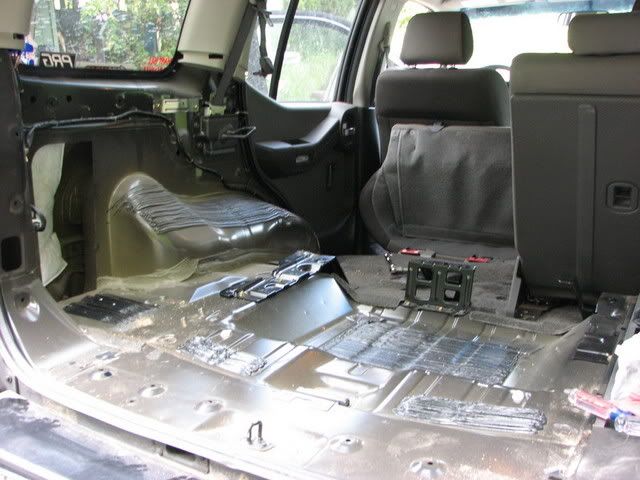 Stay tuned. I should have more updates next weekend.
EDIT:
Well, it's about 7:30 west coast time. Started at about 2:00 and just finished. I cut a piece of 1/8 aluminum stock (same stuff the powertank "super bracket" is made of) and used it to cover up the gap in the sheet metal where the cubby hole used to be.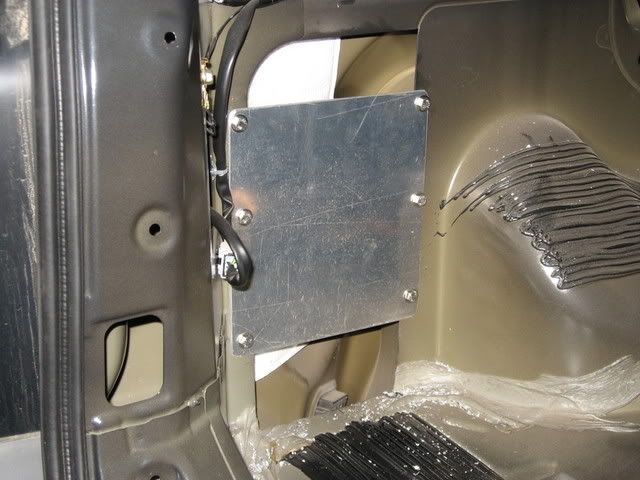 For some reason there were already 2 existing holes. I drilled 4 more. Used 1/4 hardware w/ inch long bolts.
Then I used the body saw to cut away the cubby hole pocket as well as some additional plastic that was interfering with the powertank bracket. There was a lot of trial and error here. Had to test fit, remove and cut more plastic several times. The little slot you see off to the right is where the bracket latch goes. I had to cut that away so that there was enough room (and there barely is) to open the latch and pull the strap away from the bottle.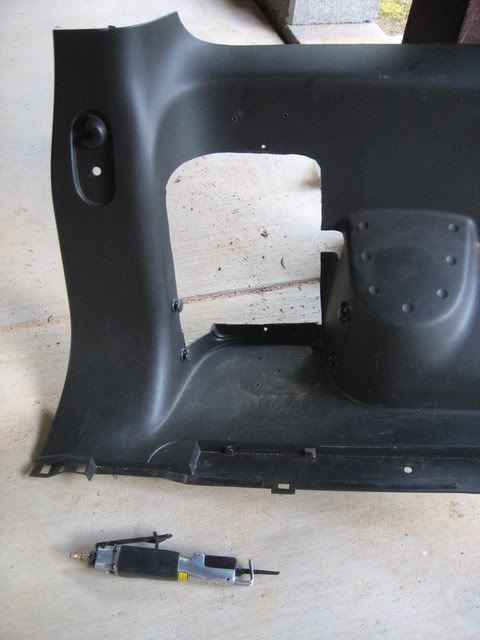 Here's the finished product...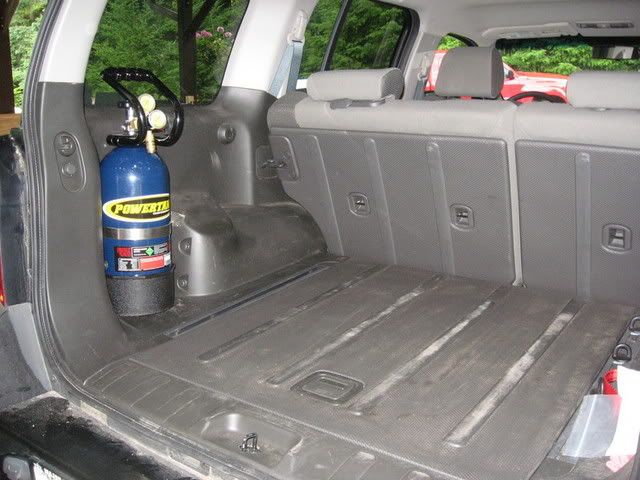 I used 3/8 hardware (as recommended by powertank in bracket instructions) to secure the bracket to my aluminum plate. This thing is
SOLID
.
I can do up a more detailed write-up if somebody wants it.