Discussion Starter
•
#1
•
Ok so I got tired of starring at my oil pressure gauge being pegged at high because of the common oil pressure sending unit failure. I'd rather have a real aftermarket oil pressure gauge with actual readings than a "dummy" type that will pretty much only tell me approximate low, mid and high readings. I also don't need 2 gauges on my dash for the same thing (just stupid to me) so rather than spend the money on a new sending unit and have 2 gauges I decided to spend the money on deleting it all together.
What you need:
05-13 Frontier 2x2 manual 2.5L cluster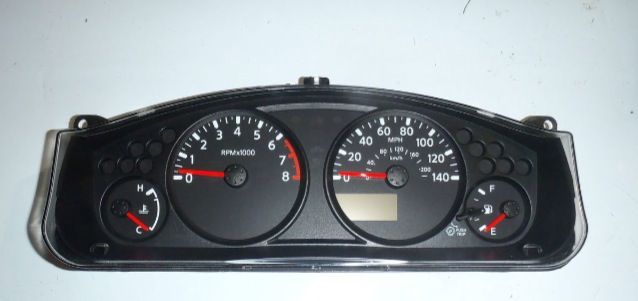 Masking tape
Exacto knife
2 butter knifes
Phillips screw driver
Flat tip screw driver
1. Remove cluster from truck as described in this original thread:
http://www.clubfrontier.org/forums/f9/how-remove-gauge-cluster-55570/
2. Pop the face off of each cluster via the white tabs around the edge.(I custom made my needles so they are white unlike the factory orange/red type)
3. Pop the top 4 needles off both clusters by putting a butter knife under both sides and carefully prying up.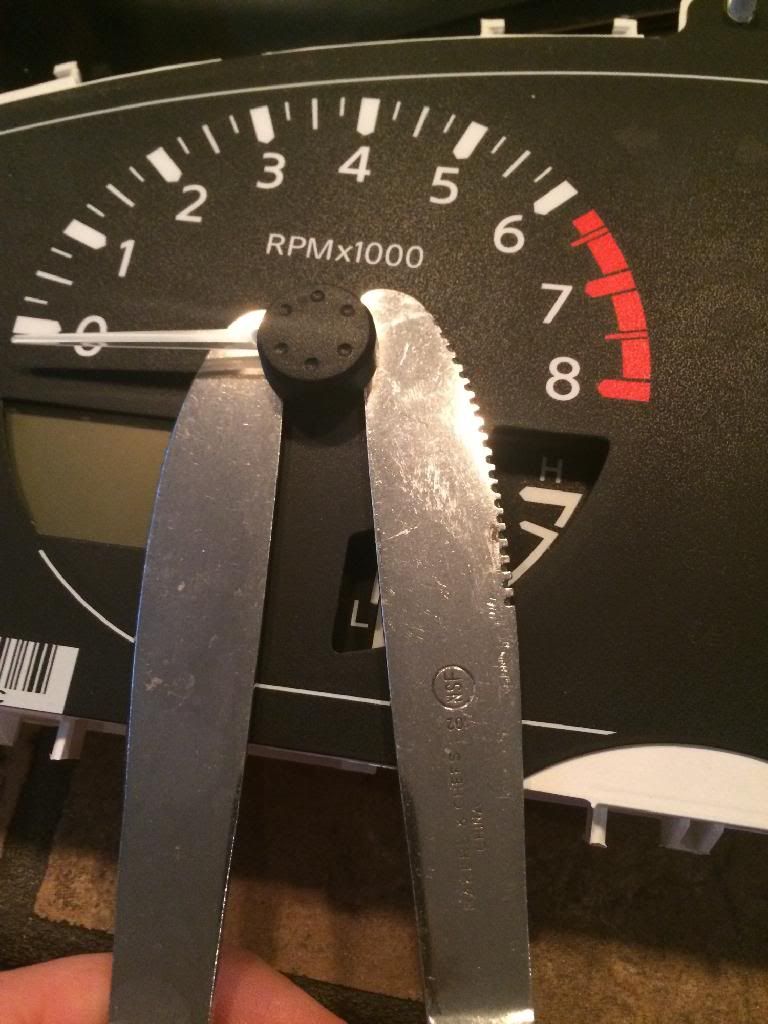 4. Remove black gauge faces.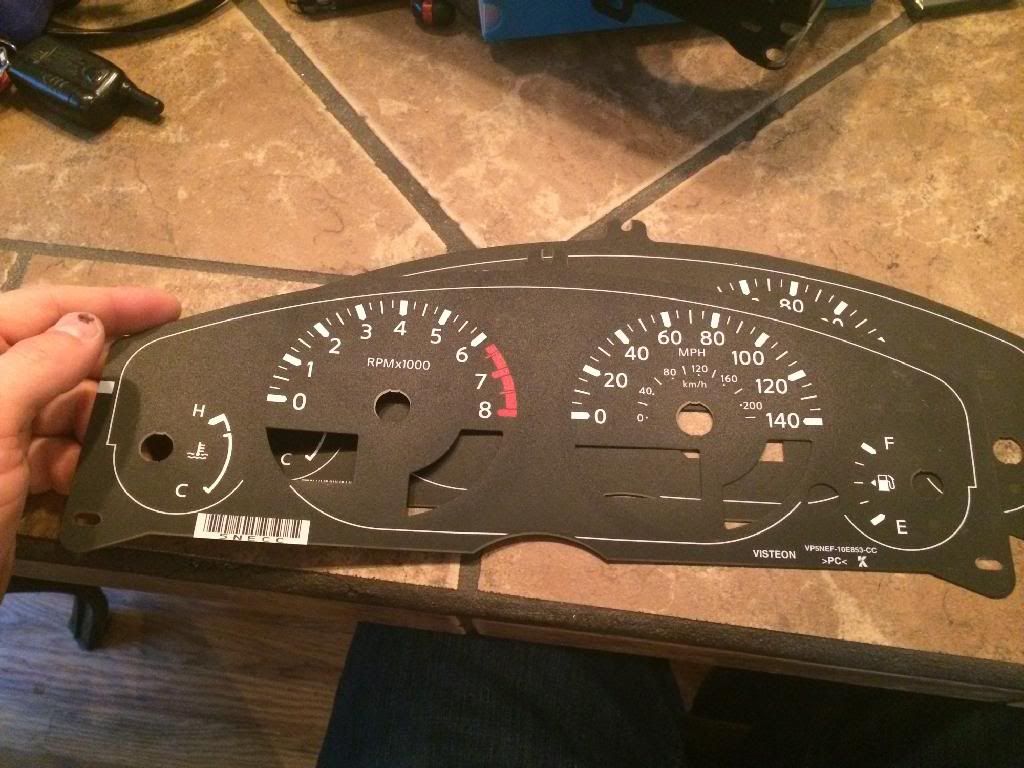 5. Pop needle off of oil pressure gauge, and remove black face: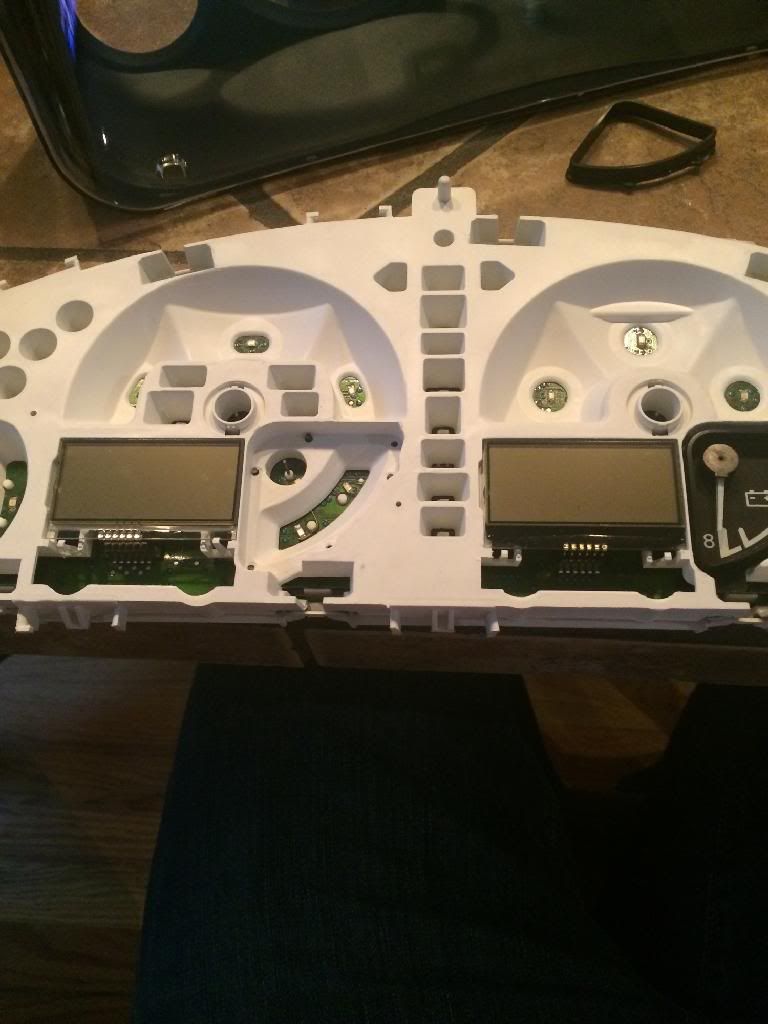 Now at this point if you want to go the extra step you can remove the LEDs (not necessary) or remove the battery gauge needle and led swap if you have the ability to do so as there is a how to on this forum on how to do that before you proceed. I took this opportunity to remove the TPMS led as that thing gets on my nerves.
Ok back to it:
6. Line both gauge faces up and tape them together with masking tape like so:
(Original face from your truck on top, I taped over the hole I did not want to cut out just incase I got carried away and mistakenly cut it)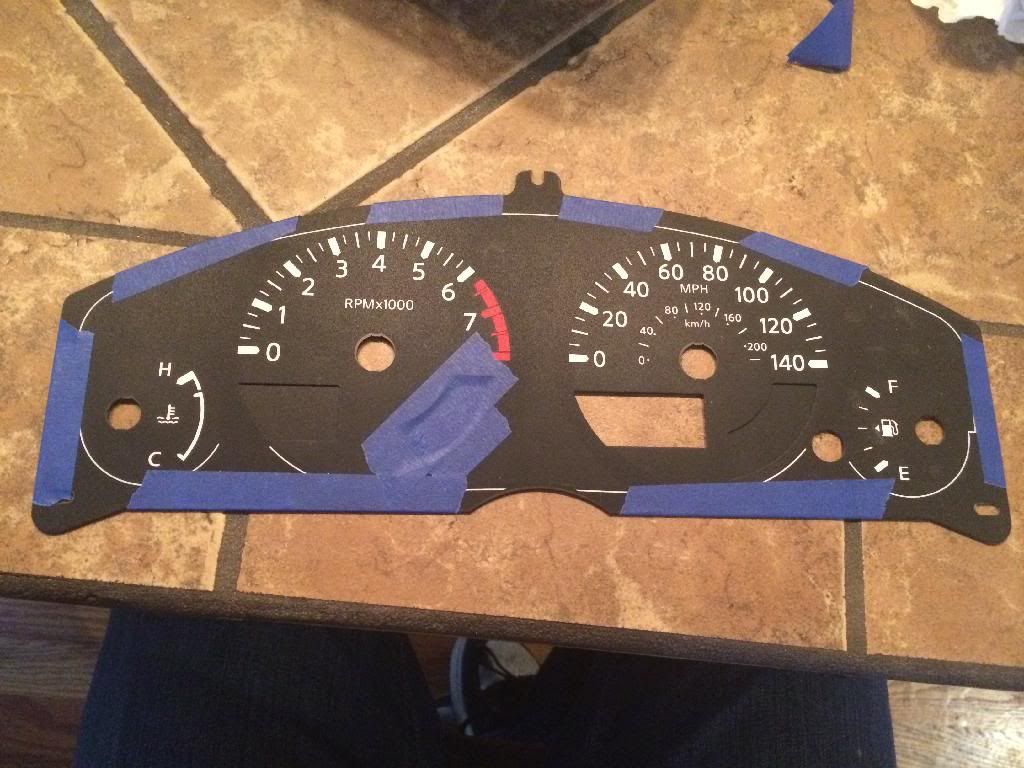 7. With the exacto knife and using the original gauge overlay as a guide, carefully cut out the battery gauge and for the 4x4 people the 4x4 read out box. This will take some time as the plastic is thick so take your time.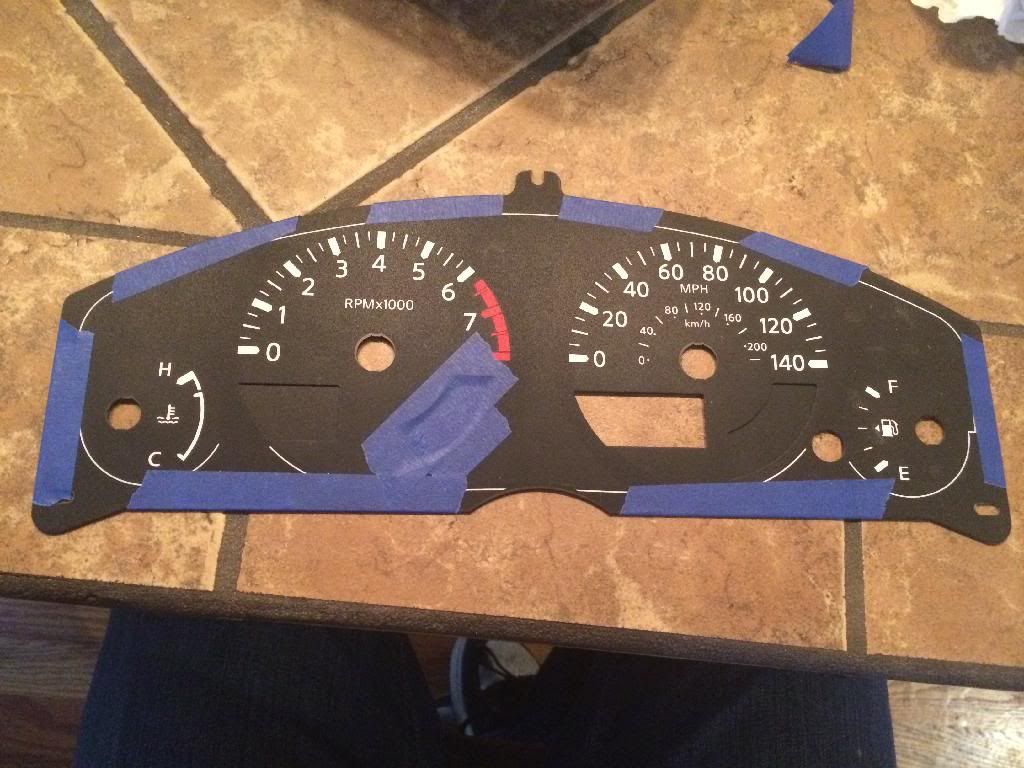 8. Place new overlay on original gauge cluster. Don't put needles back in just yet
9. Go out to your vehicle, plug in cluster in and turn on truck let it idle for a few seconds and turn it back off. Now wait 20 mins (this part is important) After you have waited 20 min, carefully press needles back on at zero for all gauges, being careful not to turn the shaft they go onto in the process. Turn truck back on, let it idle. Turn it back off. Observe needles to see that they all return to the zero mark. Now here is why you need to wait the 20 mins, wait 20 mins again and somewhere during that wait you will see all the needles do a flutter type motion and return to zero. If it does this and the needles go back to zero where you set them, put clear plastic face back onto gauge cluster and your finished. If any of the needles move away from where you originally set them, pop the needle back off of the one or ones that do not and restart the process as that means you accidentally moved the shaft slightly when you put the needle back on.
Once you got everything back together your cluster should look something like this: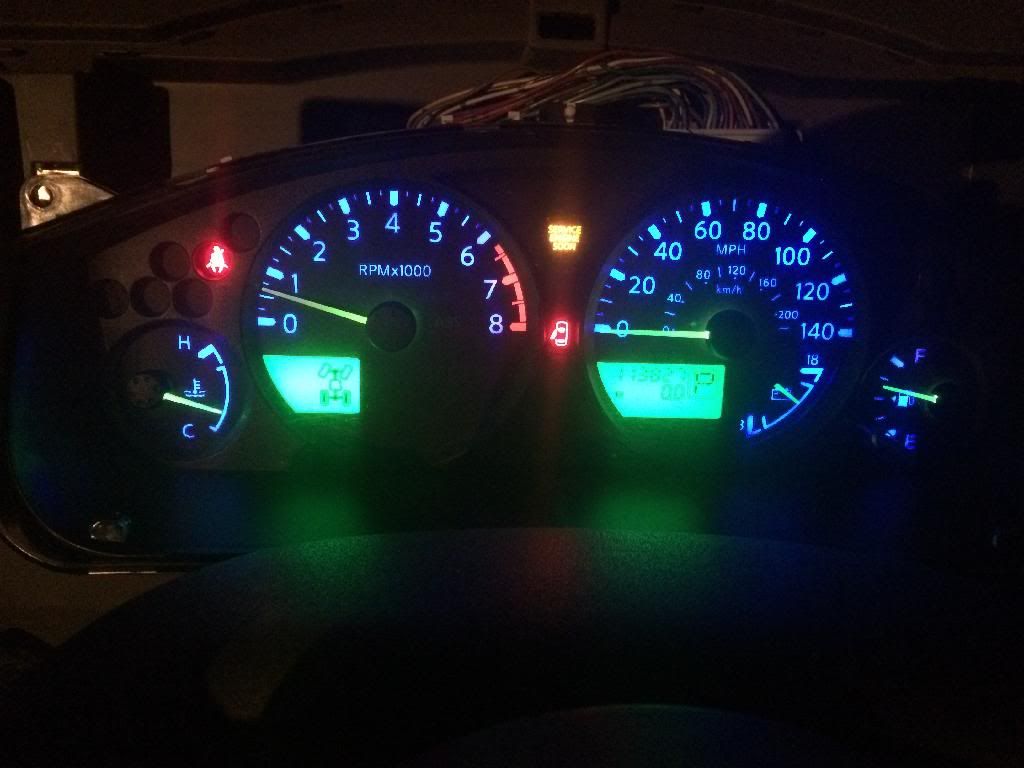 Reassemble your dash and your done.
Posted via Mobile Device