Discussion Starter
•
#1
•
Well I started the install of these bad boys yesterday w/ a friend of mine and here's how it went...
All was going ok, we ran into a few snags here and there. Most of the issues I feel could have been avoided and/or sped up if I had sprayed the PB sooner and let them saturate more than about 5-10 minutes. My sway bar was kind of stuck and was hard to swing loose but we got it eventually.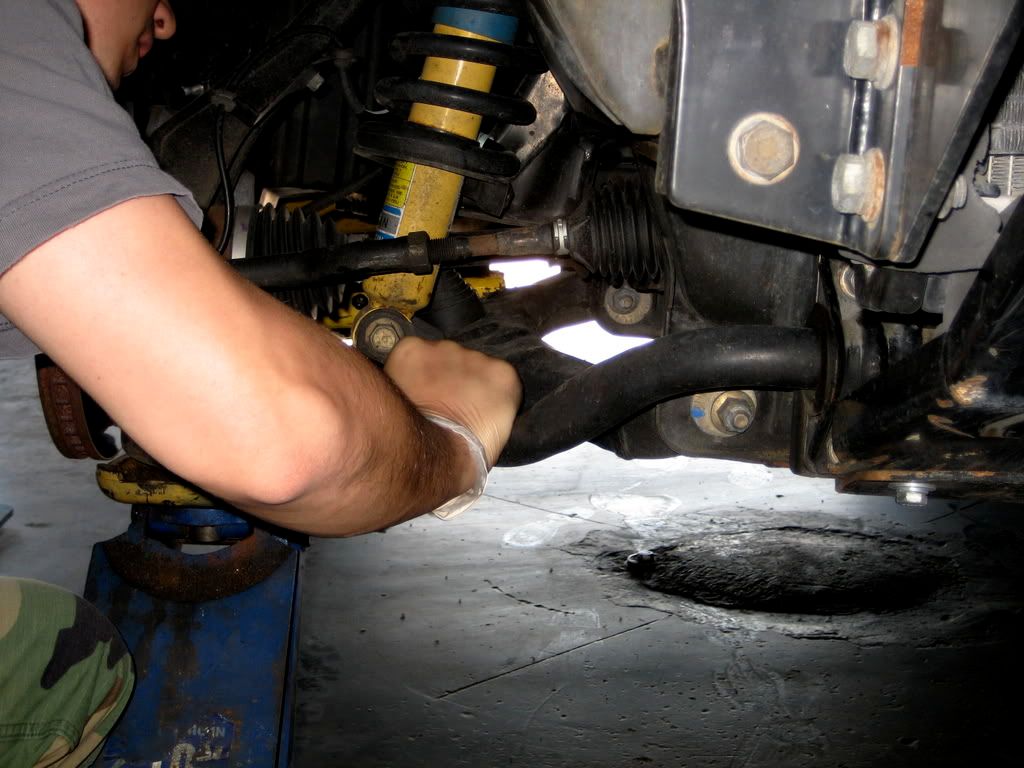 Those damn cotter pins on the tie rods! Mine must have been installed by a real hater on the Nissan assembly line cuz they were a real beyatch to get out!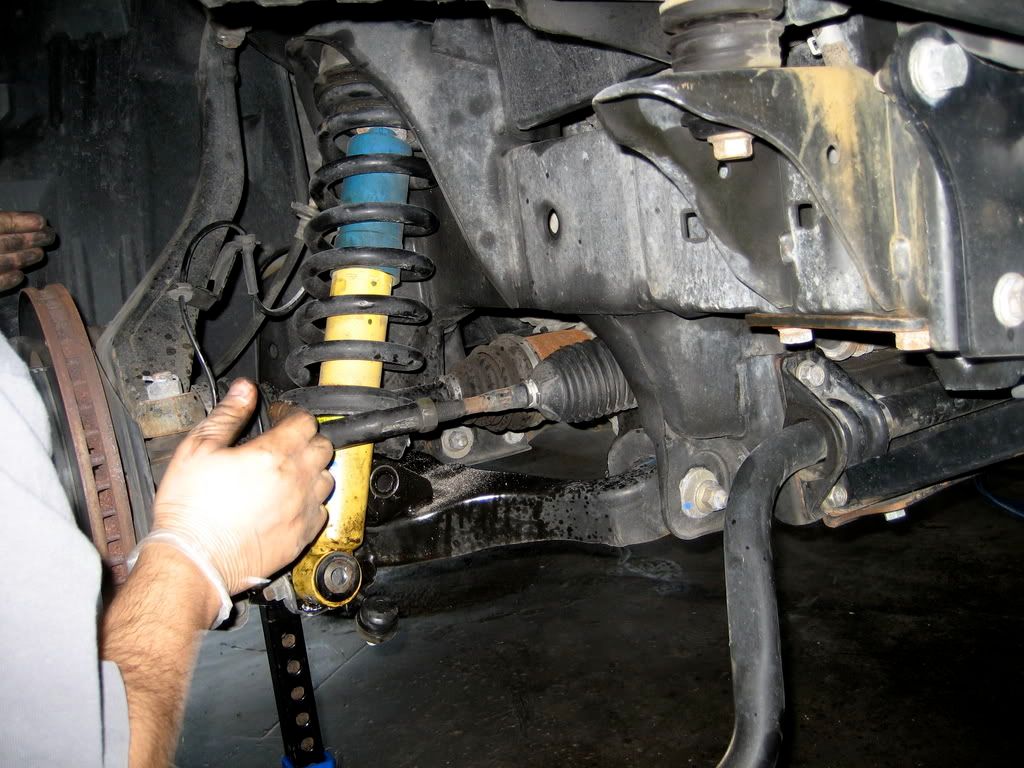 We started on the passenger side, here is the spindle and UCA separated followed by the stock UCA removal.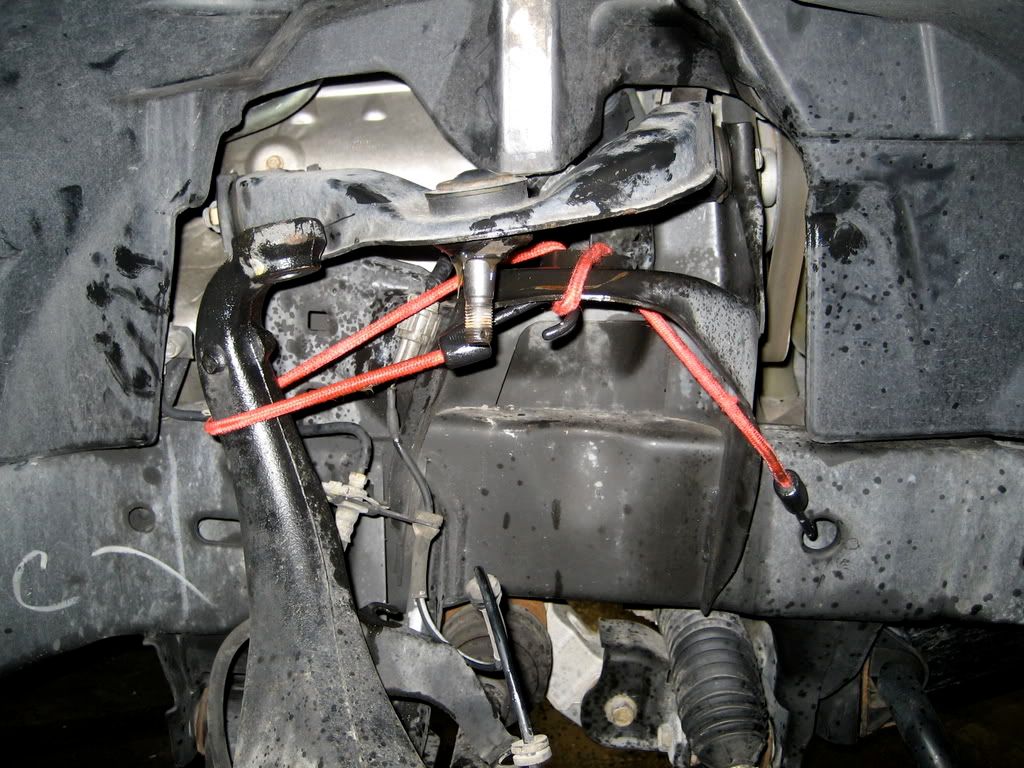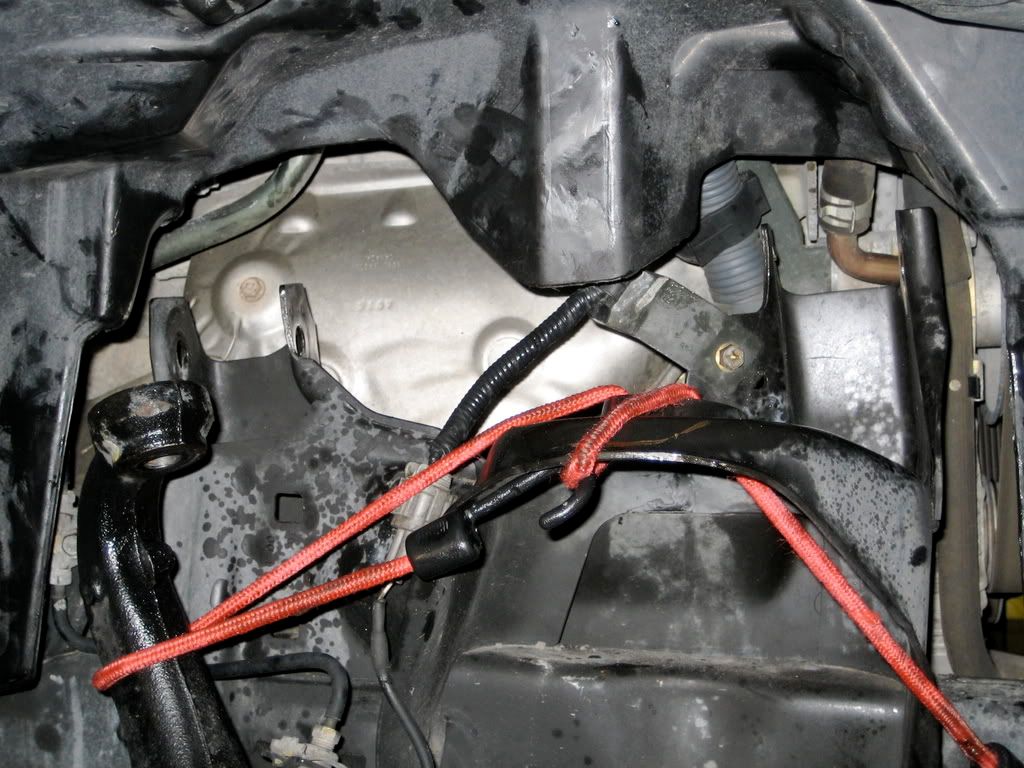 We got the Radflo installed on top, then we ran into problems getting it aligned w/ the lower mounts. After bugging Greg (several times) he explained that the spindle had to be unmounted from the UCA first, d'oh!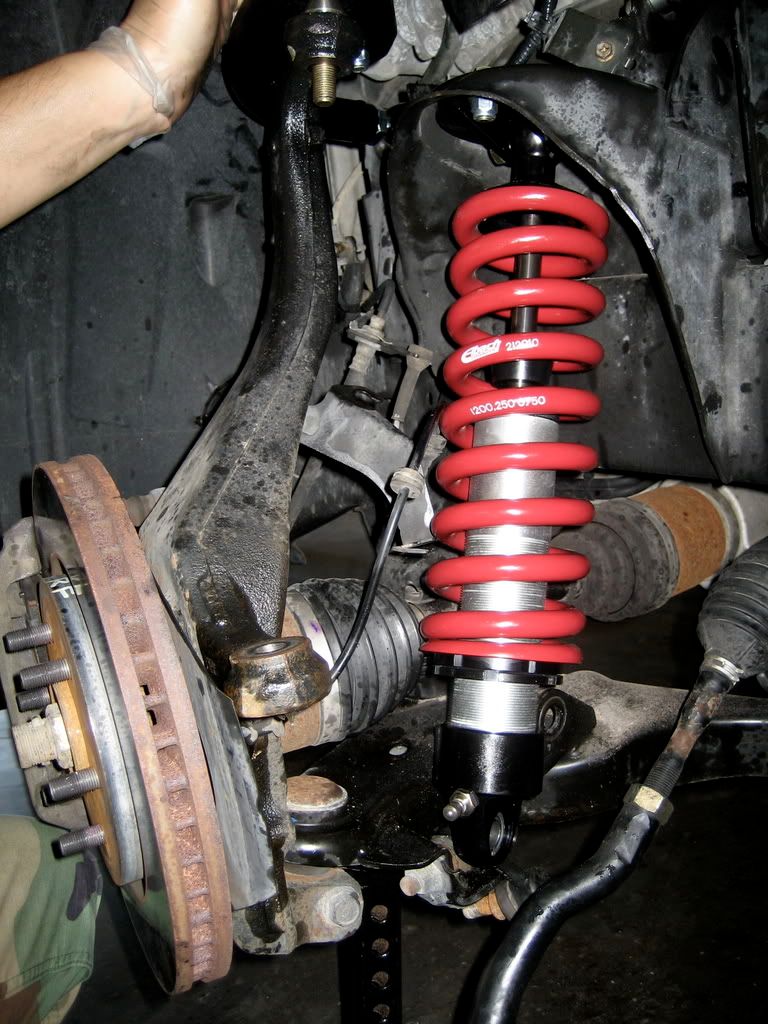 So we had to leave my X in the auto shop on base cuz we ran out of time due to the mishap of INSTALLING THE UCA UPSIDE DOWN!!! Yeah, I was so focused on making sure the right UCA went to the right side of the truck I paid no attention which end was up! You can see here that I Sharpied a 'D' and a 'P' on the UCA.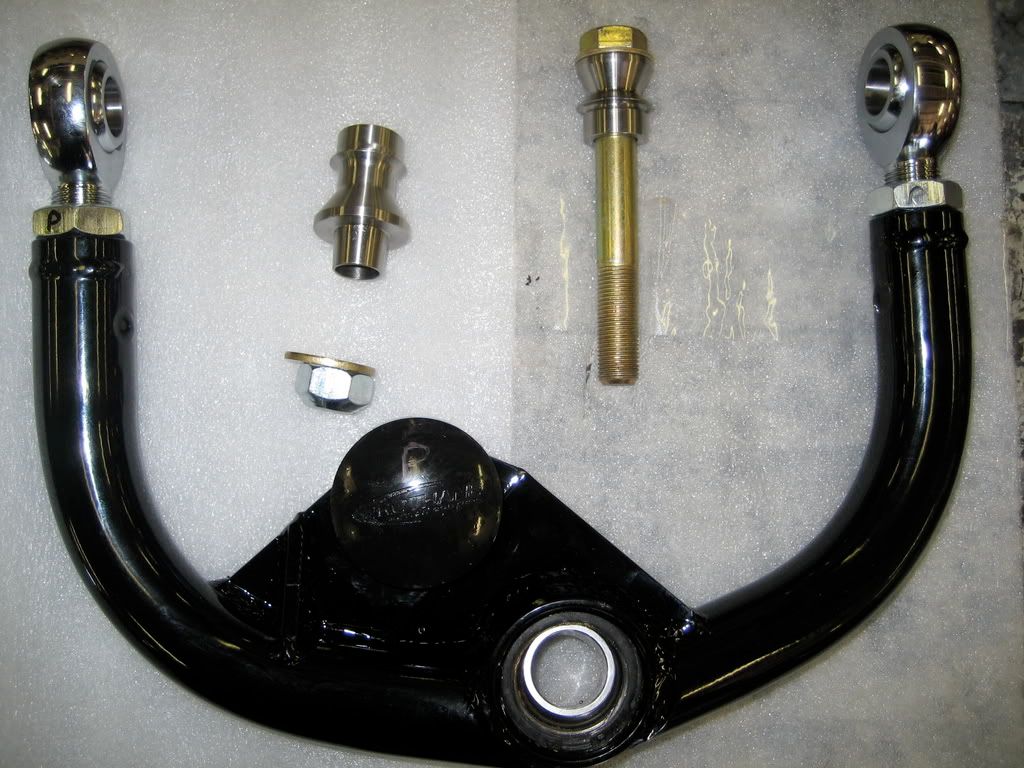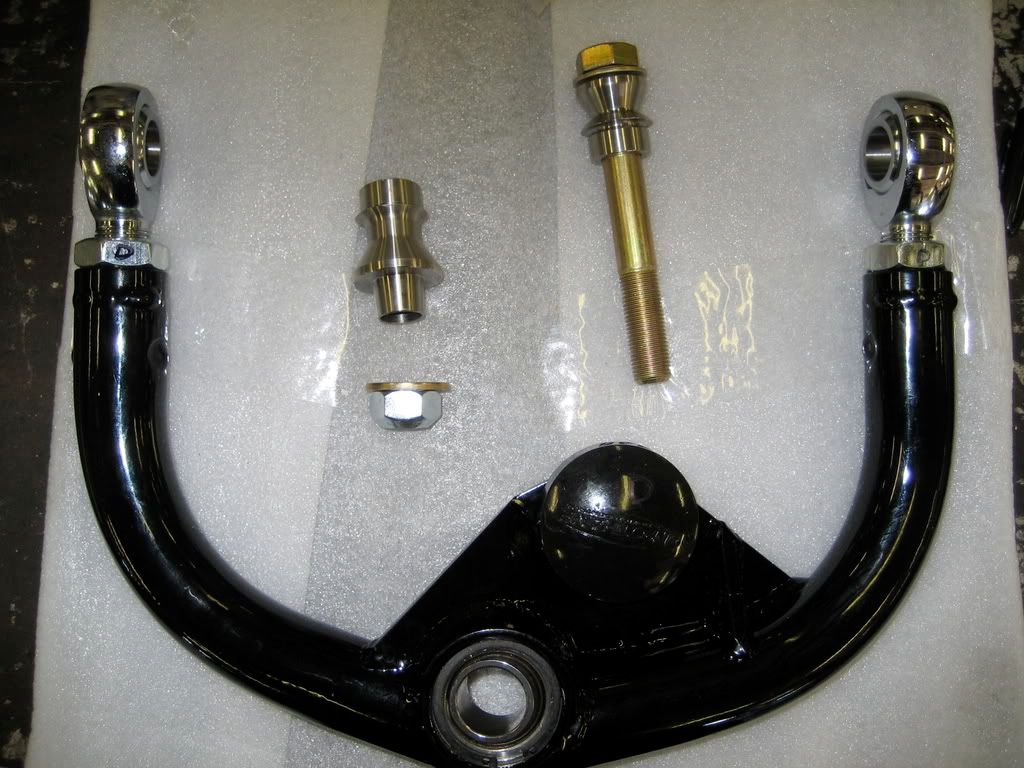 Once we got the UCA back off one of the spacers wound up getting threaded while coming off of the spindle boltbecause we had to impact it off after much banging and hammering while we had it on WRONG. Greg said I should be ok, just might have to take a 9/16th drill and smooth back out the spacer. Unfortunately I have to wait until tomorrow after work to finish this up...I'm going through X withdrawal!
I accept all of the 'burns' and 'constructive criticism' comments about the UCA screw up. But hey, it's all about making mistakes and learning from them! Hopefully knowing what NOT to do will make the driver side go a lot faster and smoother. Hell, I even had an appt. scheduled for Tuesday to have a local 4X4 shop do this install for me (for ~$200) but I decided to tackle this head-on myself. Only thing that should hold us up is having to cut off that bolt. More to come tomorrow!!!