Discussion Starter
·
#1
·
Hey all,
Like so many before me, I've been lurking here for a long while, and since I actually post some now I figured I could at least introduce myself.
My name is Kyle, like I said I'm from the great state of Texas, I'm 26 and ummm... I've been married for 3 months now... therefore I am broke. haha not really but there's not much extra spending money 'til the wifey graduates.
Anywho, this is my first Nissan and my first 4x4 that I can lay claim to. I love the site, it's a great resource with some knowledgeable and friendly people. Mod on y'all!
P.S.
Here's a pic of my rig: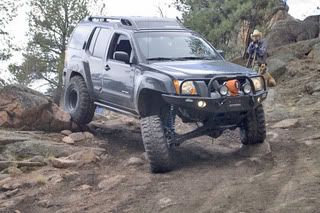 hahahaha! I wish!
here's the real rig: