Discussion Starter
·
#1
·
Ok here it is. Almost last exterior Mod. Added Hella Black Magic Lights. With driving bulbs.
These are not cheap OR lights. They look black like this until you put the fire to the wire.
This is the full gambit Everything forward facing on. I been asked about Alt, I left em on
a good long time and scan gauge reports 13.5 steady, so ok there. I'm about to test cooling.
It may change with these on. In that case they will be for sale.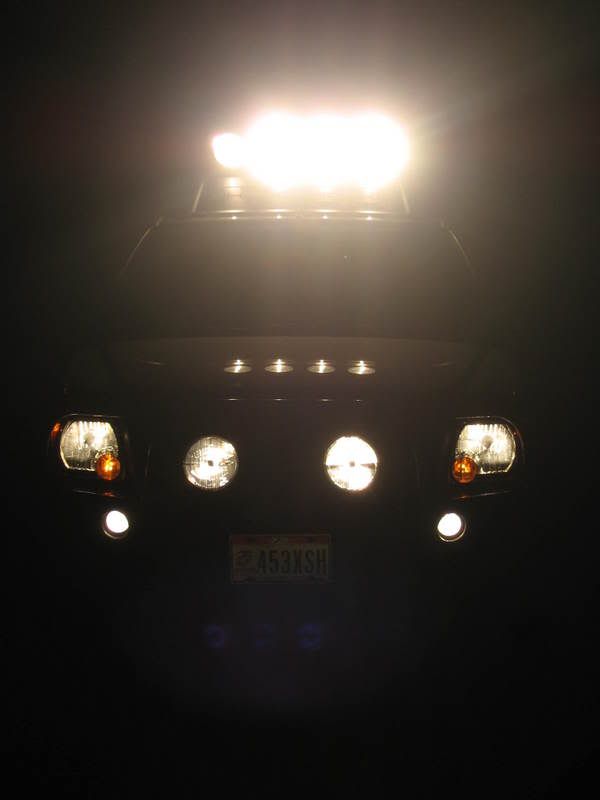 Any ways, Anyone wanting to play the bright lights game, I have ammo. Those are KC High Lites up top
X4. They are a lot brighter than the Hella's But they are also more than double the wattage. The Hella are
equipped with 55 watt diving lights so they are legal for the street. But you can change bulbs pretty quick.
No instructions because Hella provides best instructions and best wiring harness you ever saw plus switch matches KC's!
MC