Discussion Starter
·
#1
·
I was out wheelin' over the weekend with some friends in Lapine, Oregon. Wasy trying to crawl through this small crevasse (below). I came to a stop because I could feel one of my rear wheels spinning. I gave it a little bit of gas and heard a loud snap, from what sounded like the passenger side.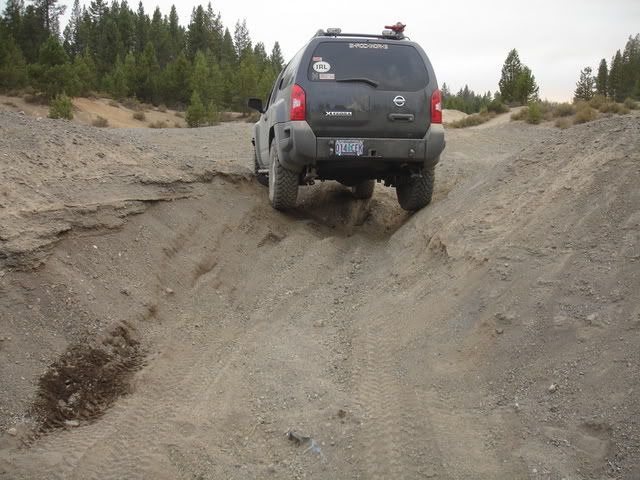 After hearing the snap, I got out and checked the CV shafts. Didn't see anything. Got back in, gave it a little more gas and powered out and on to some flat ground. Crawled underneath to check the front pumpkin and give the shafts a closer look. Still didn't see anything. Used 4 wheel drive (lo and hi) a little more that day, seemingly without any problems.
Does anyone know a fool proof way of checking the diff? I thought I could get it up on four jack stands (maybe have to take the wheels off) put it into 4-hi and check to see if any of the CV shafts are spinning off center. Any suggestions or alternate tricks?