Last week I tried to fix the rattle in my rear hatch latch by following these
instructions.
But I found that they did not work because the torx screws are of the flat head counter sunk variety and the latch would simply center on them when tightened. I tried to move it a couple of times with no success, so I decided to look at the other end of the latching mechanism and what did I see, but the solution right in front of me.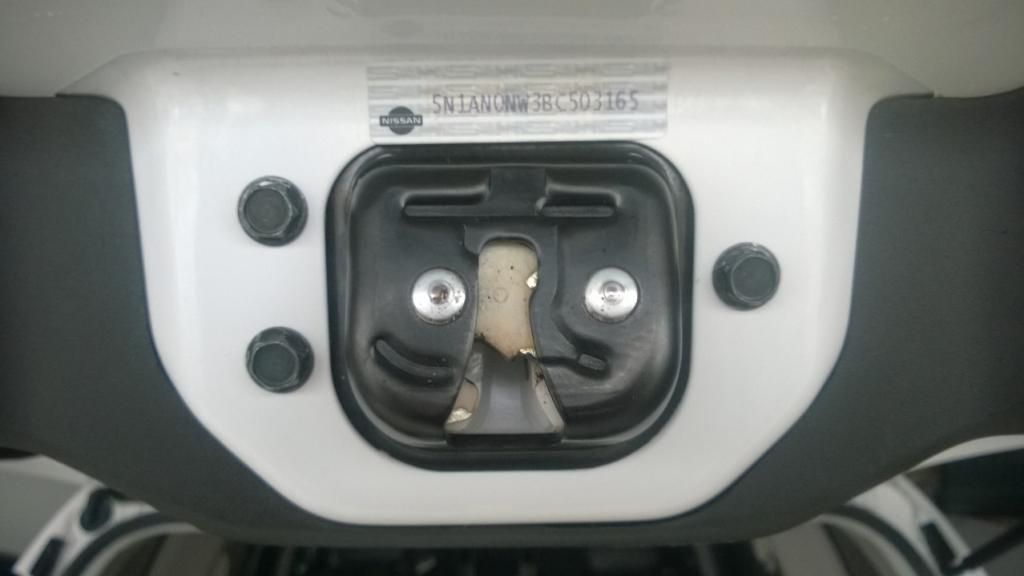 To fix the rattle simply loosen the three hex bolts shown above with a wrench or socket (I used my utility drawer crescent wrench), then push the black latching mechanism away from the latch opening (upwards in this photo, and if the hatch fully open), hold the latch mechanism in the up position and tighten the bolts. Since the bolts are flat there is not self centering problem so the latch will stay in place when you tighten the bolts.
I've listened for any rattles for the last two days and haven't heard any, so in terms of longevity I know that this fix lasts at least 2 days.
Update 4/5/2016: Two years in and the rattle has not returned