Discussion Starter
·
#1
·
As planned, Feb. 2nd a few of us headed out for a day of wheeling. The hope was for about 5 Xterras, an FJ, and a 4-runner. The turn out wasn't great. Maybe because of the snowfall overnight.
Besides myself there was HAZMAT888 (thenewX) in his 2006 Silver Xterra and RoughRoad (XOC) in his Solar Yellow 2004 Xterra all shrocked out.
We met at the Sasquatch Inn in Harrison Mills.
Here is a couple of mandatory pics before we head out.
Below is a map showing where we traveled. We were planning on heading up the Harrison Forestry Service Road, but there is tons of snow, but we made a day of it on a couple of trails.
HAZMAT888 coming around the first hill. About 6 - 10" of snow here.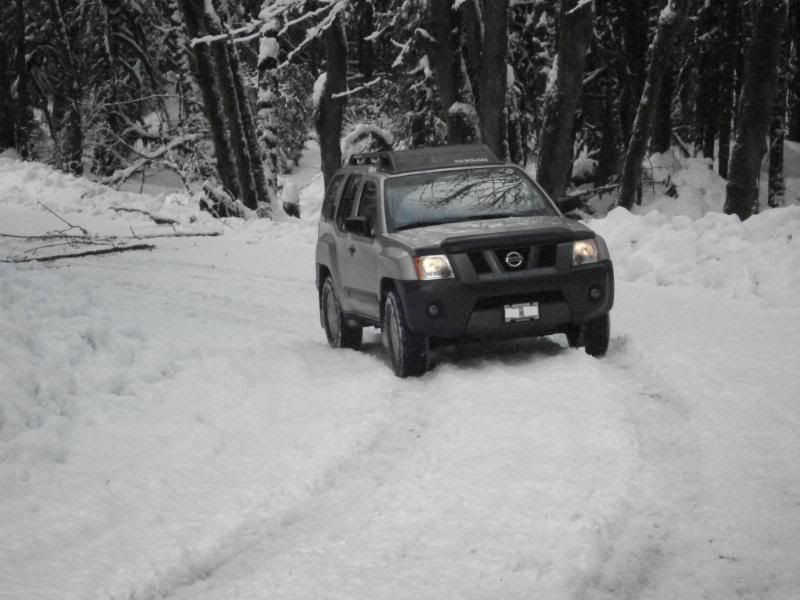 HAZMAT888 airing down a bit.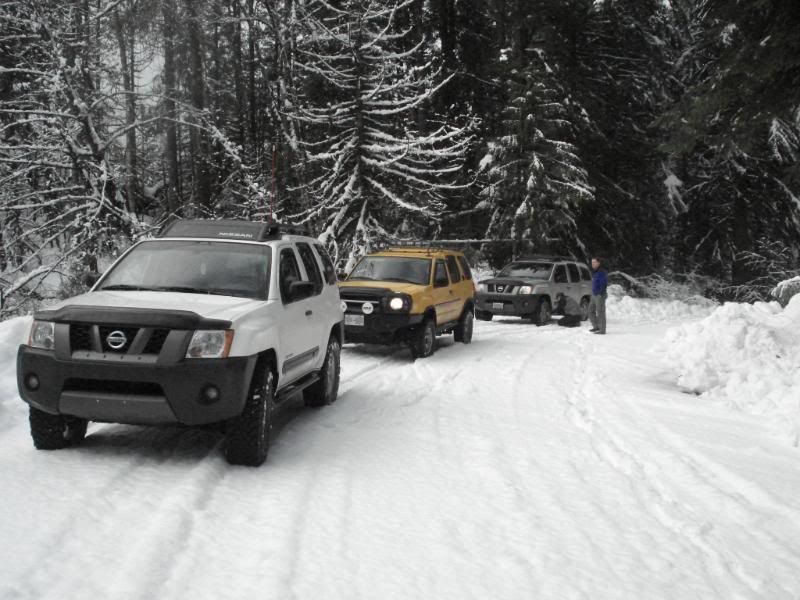 My truck ready to go deep!!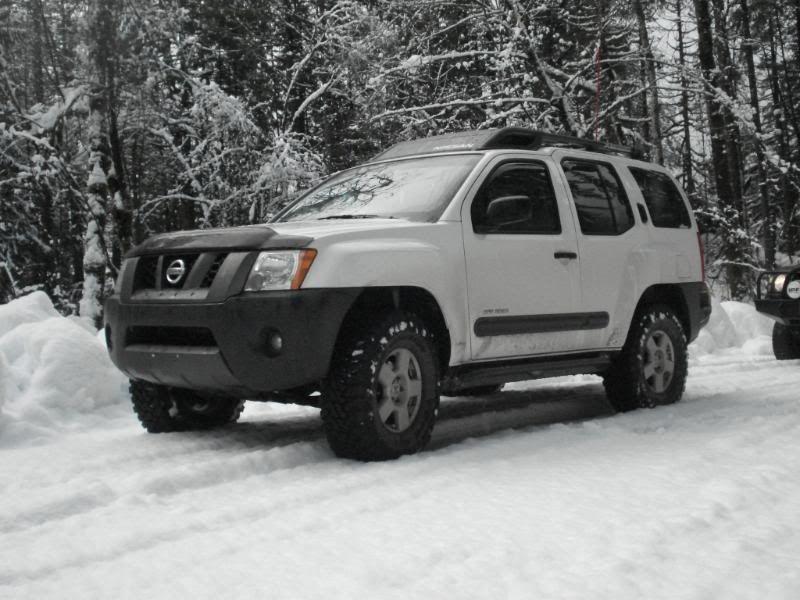 We ended up joining a couple of Jeeps. They were supposed to be with a group of 18, I guess our turn out wasn't so bad. Grant (green 2001 TJ) and Chad (white TJ) were good guys that new the area pretty good.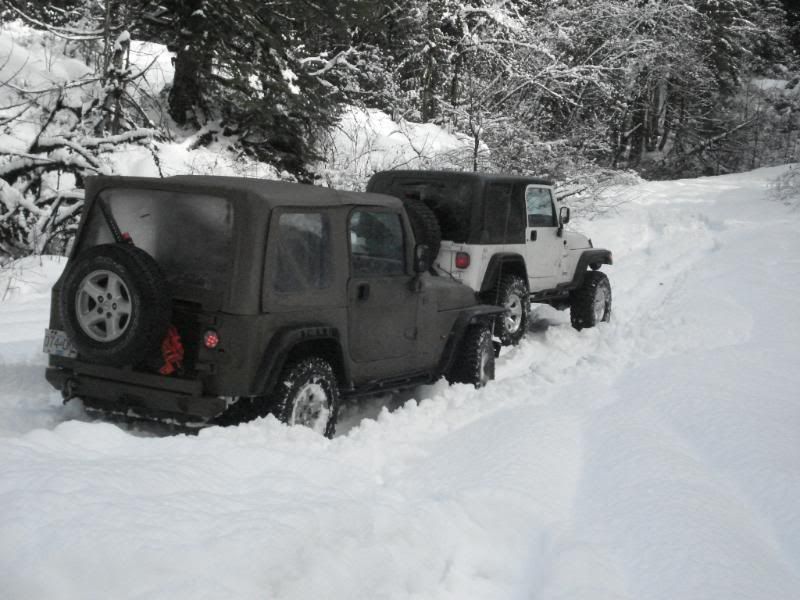 We came across this first big hill. The road was not plowed past here and the snow was at least 2 feet deep. Couple of shots of my truck trying to make it up.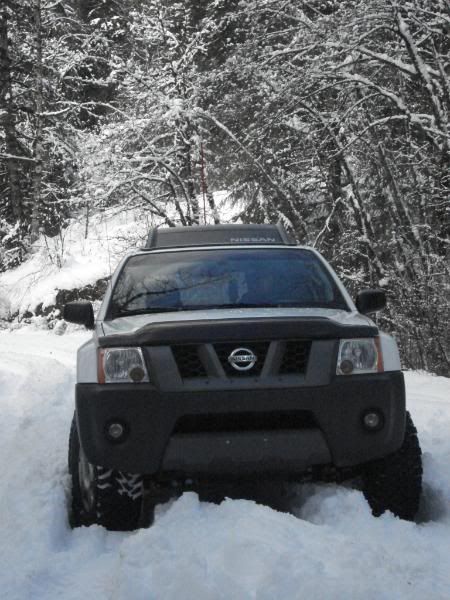 The snow was pretty deep. Up to my knees. I made about 3/4 way up. Not quite as far as the green TJ. That thing just flies!!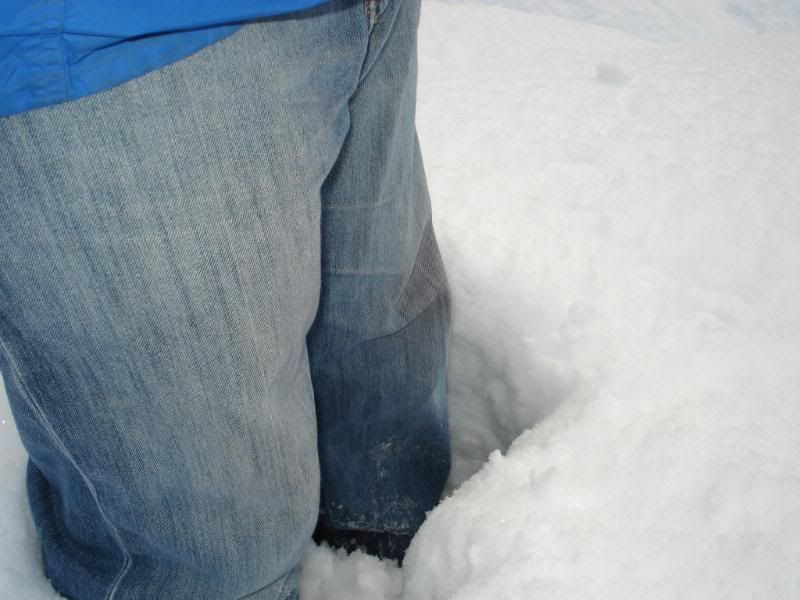 Nice shot looking back down the hill.
RoughRoad heading down a side road. More deep, wet, heavy snow.
I hate to say it, but this little green TJ tugged me out, tugged RoughRoad out, and tugged the white TJ out.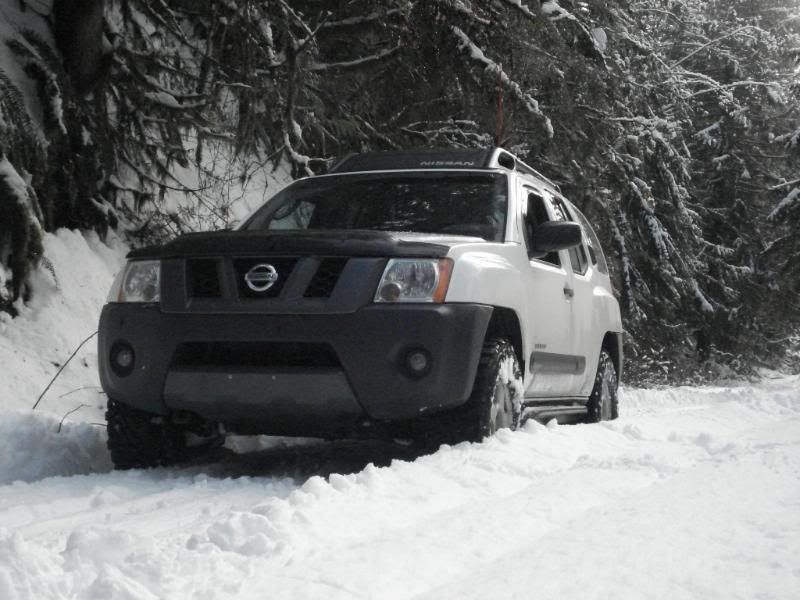 There was tones of snow, HAZMAT888's yellow lab Riley loved it!!
We messed this hill up pretty good. The white TJ is close to a large drop on the right and had to winch to a tree to get straight. Under the snow was ice and frozen ground.
RoughRoad ready to get going
After playing around there we decided to head with the jeeps to Chehalis Lake rd. It was supposed to be closed due to a washout, but we thought we would give it a try.
HAZMAT888 as we leave Harrison.
I took the lead into Chehalis. The snow here was so different. Very dry, light and fluffy with good traction.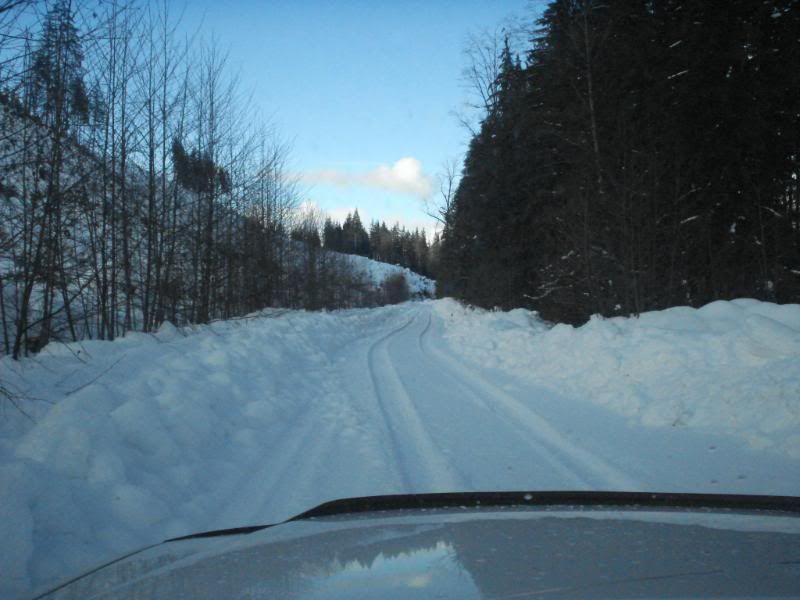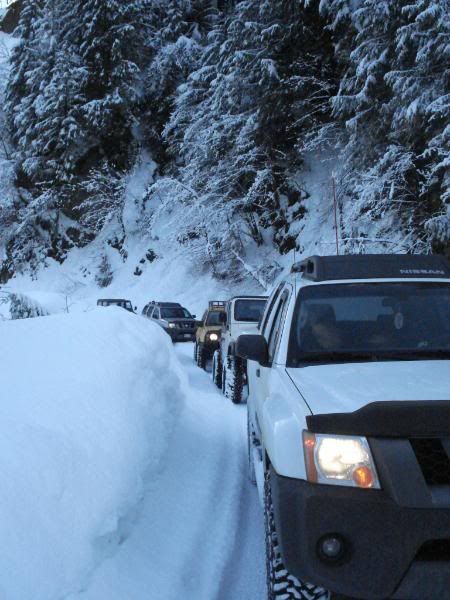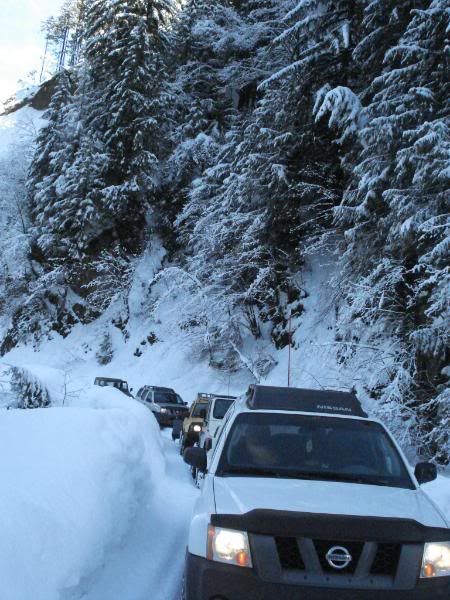 We stopped on this bridge. The rocks covered in fluffy snow.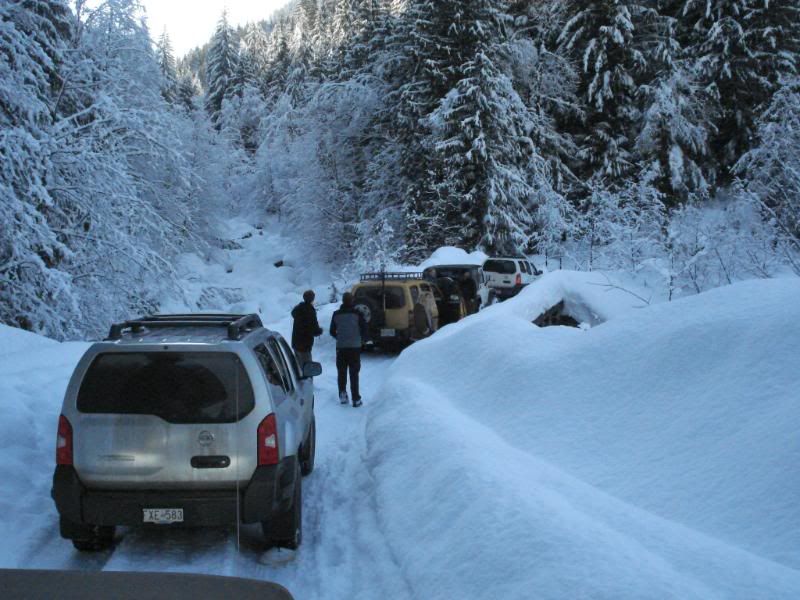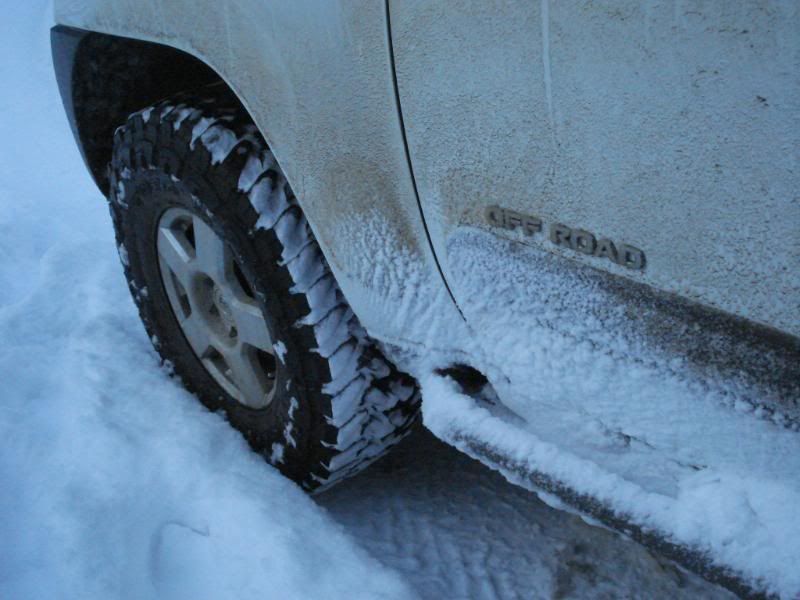 Riley looking for the snowball
The road was gated at the Chehalis River. Due to a washout this fall. This was the end of the trail.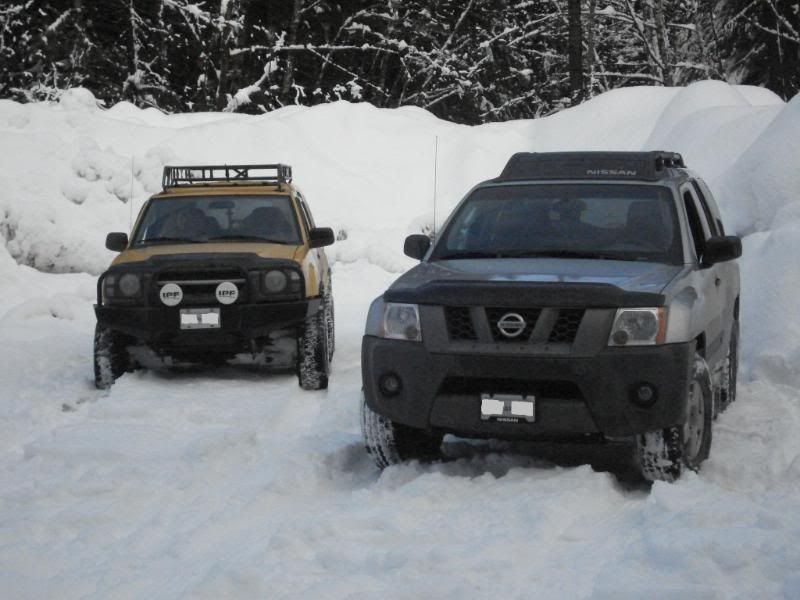 Fozen Lake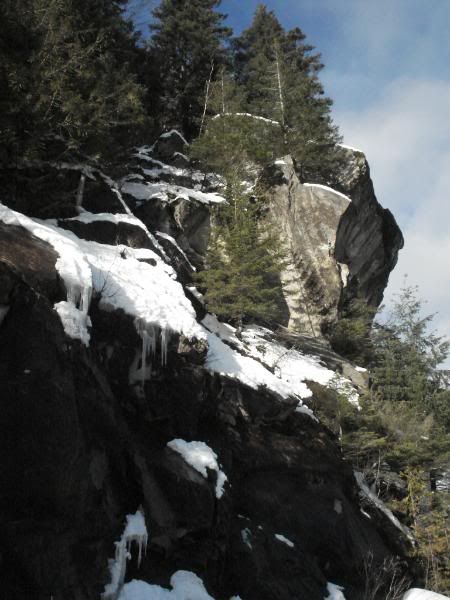 We decided to head down the road to Davis Lake. Little convoy on Highway #7
Top of the trail head down to Davis Lake
The Jeeps blasted through first
I followed them down to the bottom.
Last Pic before heading home. Bottom of the trail to Davis Lake