Discussion Starter
•
#1
•
So in my ongoing addiction to putting green things on my rig, I've come across a few models of LED light bars that come with green lights: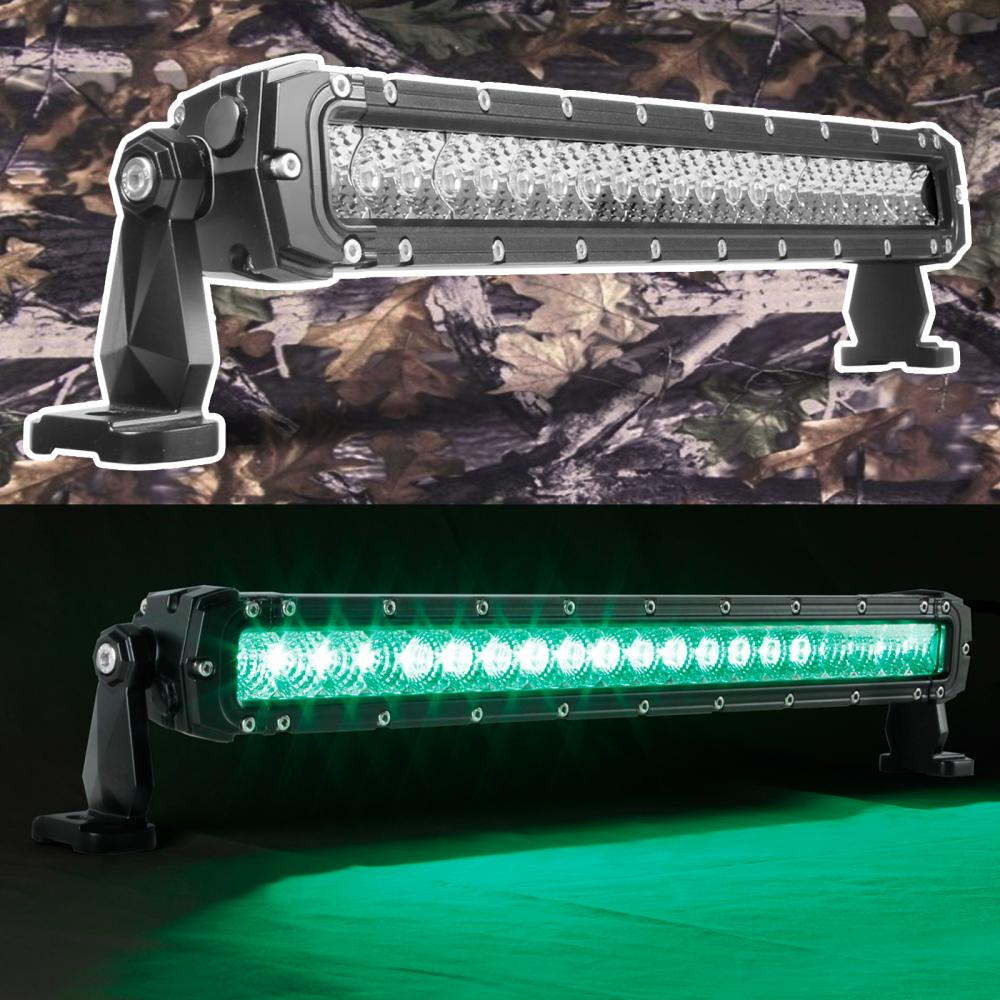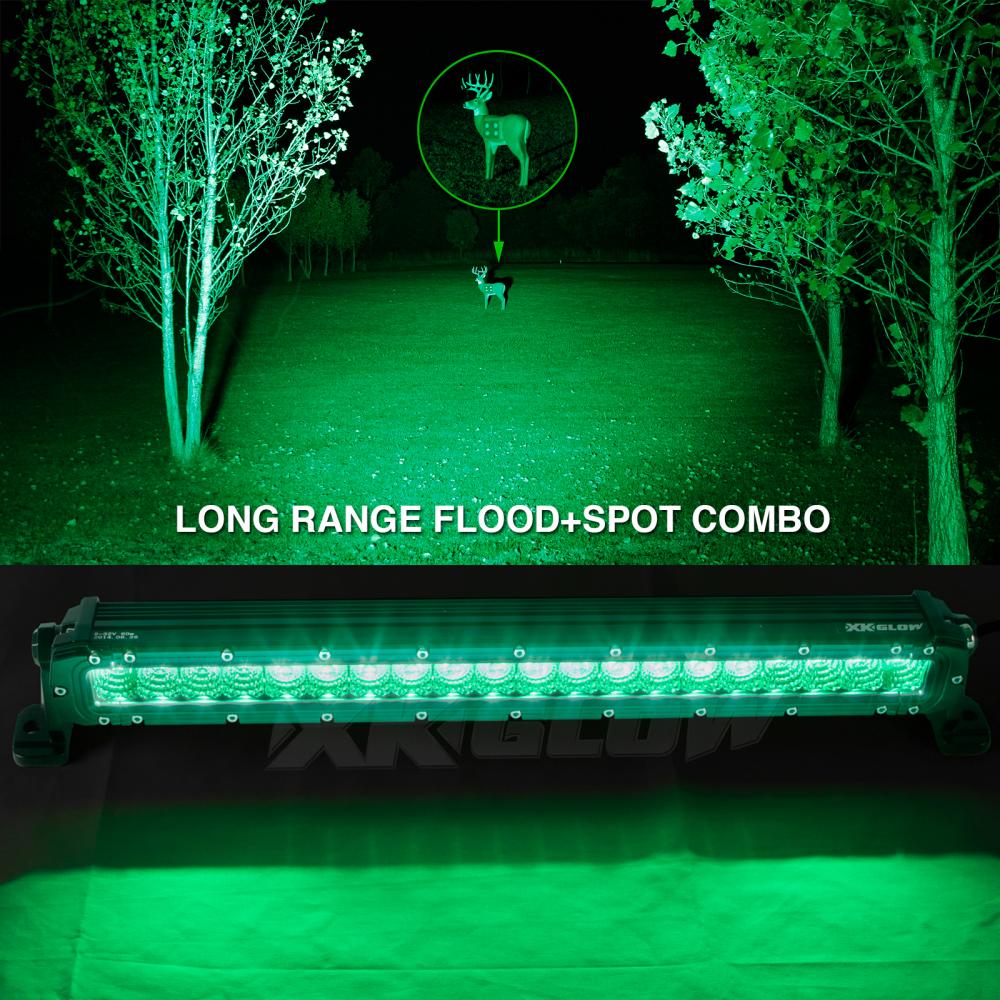 They are touted as being beneficial for work lighting and hunting (apparently the
bright
green light is more soothing to the critters than white light). If anything I think red/orange lighting would be better in low-light situations, as cooler colors tend to mess with your natural night vision. Ambers are supposed to be the ideal for dusty/obscured viz.
If I had the money to blow on one of these things (or time/motivation to convert a cheaper bar to green SMDs) I'd throw a billion of them on my rig anyway, 'cuz glowy green thing, but I'm just curious to know if any of you guys have experience/knowledge to back up the claims.