Username:
gorillamel
Year:
2005
Make:
Nissan
Model:
Xterra
Trim:
S
Color:
Avalanche
Mileage:
More than yours. Currently at ~167,000+ and going strong!
Xterra Interceptor Edition (Oct 2012)
Link to pics of my wheeling adventures in Idaho:
HERE
.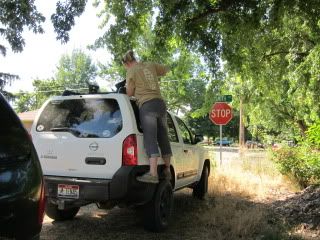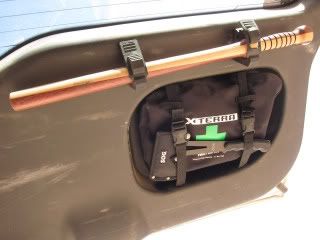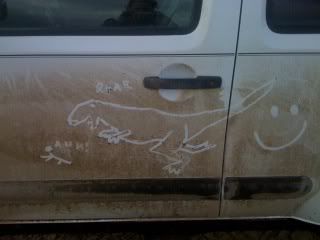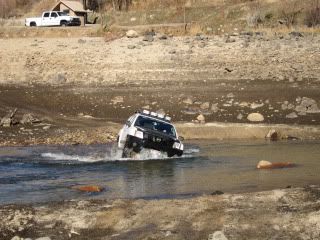 MODS:
Suspension
-Rear
Bilstein 5100 series shocks
-
PRG AAL
-
PRG shackles
set on highest setting
-Front: Sway-a-Way 2.5" coilover (c/o MadMike)
-Total Chaos UCAs (c/o davidshourd)
-measures ~38" all around
-
self-made
front sway bar endlinks
Tires/Wheels
-285/75/16 General Grabbers (Red letter turned around) on stealthed stock wheels
Electrical, Powertrain & Driveline
-Alpine CDA-9883 stereo
-Bluesea fuse distribution block 12 circuit
(#5026)
-
Deka Intimidator 9A34 battery 785cca
-moved trailer plug-in to under custom bumper
-XTP Intake Manifold Spacer
-K&N drop-in air filter (in stock box)
-Midland 1001LWX CB
-Billet battery clamp (c/o Eternal_Sir)
-
OTRATTW switches
Armor
-NX Rocks Fuel Tank Skid (c/o X_TERRA05) painted lime green
-NX Rocks Tranny skid (c/o Creek) -->p/u in Moab (Thanks, Jeremy!)
-Hefty sliders
-Ballistic Fab Rear Diff cover (c/o Sleeper00) painted lime green
-Custom Rear Tire Carrier
-Custom Rad Skid
-Custom front tube bumper (Stage 1 complete. Stage 2 = fender protection)
Exterior
-Xoskel lo pro light bar
-(2) Hella 550 driving lights
-(2) Hella 550 fog lights
-kayak carrier
-Southco locking handle for wetbox
-Bottle opener mounted to rear bumper
-
stickers
-grab handles on roof rack bars
-Stealthed (and some
OD green touches
):
Front grille w/ OD green Nissan badge --> replaced by Zombie Outbreak badge c/o Killswitch
Rear & front wheels w/ lime green Nissan badges
Rear bumper steps area (steps OD)
Hood
Windshield cowl
-Nissan Murano 14" rear windshield wiper blade
-RIGID LED dually floods for fogs
Interior
-replaced rear hatch struts
w/ 175lb force ones
(Part #9416K147)
-"
open rear hatch from inside" mod
-
Window screens
-Quickfist mounted billy club on rear hatch
-Allweather OEM floor mats (front/rear) c/o Riehle
-Honorable mention: replaced front seat belts 2x and rear seat belts are non-existent (care of my former furry 4-legged buddy)
Other Accoutrements
-Mini snow shovel
-Mud shovel w/ bedlined handle -> mounted on roof rack
-Fire extinguisher
-Mag-lite flashlight
-NATO gas Jerrycan
-Bone Collector seat cover (yep, I'm a burgeoning redneck)
-
SOGfari Survival set
(machete, knife, hatchet, shovel/pick)
-48" Allcast Hi-Lift -> mounted with bedlined:
Bauart Cell clamps
-
Yellow galoshes
-
Sunscreen
-various other survival necessities
-
Plano Sportsman Trunk
to store all the abovelisted crap
Removed
-step rails
-splash guards
-Curtain airbags c/o stupid pitch/yaw crappy system from Nissan & NOT from a collision (grrrrr)
-Rear sway bar
-front tow hook --> victim of Moab
-Firestik II tunable tip antenna -->trail victim in Boise NF
Coming soon...
- Complete skid set (engine, T-case)
- replace windshield
- Rear Diff bypass mod
- winch w/ synth line
- Rear back up lights/bar
- custom roof rack
- K/N oil CAI
Someday Wish List
- ARB rear locker
- swapped axles w/ better gear ratio (pref 4.10s)
- Alcans
- tire adapters for Hi-Lift
- ViAir compressor mounted under rear hatch area
- Magnaflow exhaust
- better stereo (one that actually works)
- ARB refrigerator
- custom side rear bumper steps with ladder
- replace steering pump (rack & pinon when it goes out)
Nov 2009: Fun times at Warm Lake (before the modding bug hit) left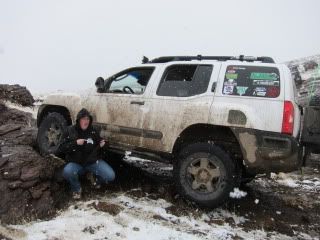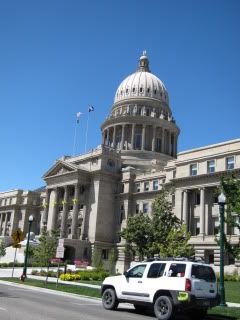 Xterra represent! (Feb 2012). I volunteer at the State Capitol. And thus took a pretty pic. (May 2011)
Caribou 4WD Trail, CO (Sept 2011)
New sliders- already broken in
irate: (from Storm Mtn Trail, CO) Sept 2011
Wheeling w/ local X's in Colorado @Kingston Peak (
video of some of it here
) Sept 2011
custom rear bumper w/ gas cans and tire mount (Top of the World, Moab, UT) May 2012
Skid Plate (pic c/o GlamisDuneStar @Top of the World trail, Moab, UT) May 2012
Video of this 3-wheeling moment:
http://www.youtube.com/watch?v=JEQUXiocrz8
What it looked like before they all climbed on...
The cause of trail damage at Moab- sheared off my front tow hook here (Seven Mile Rim Trail) May 2012
-->Proof of the strength of custom bumper, it can support 3 fully grown men! (silver crack @Seven Mile Rim, Moab, UT) May 2012
Video of me entering/having fun on the Crack (c/o tighthams):
http://www.youtube.com/watch?v=gMJ0LPtbvaU&feature=youtu.be

Allday Fab diff cover (high centered on Hell's Revenge, Moab, UT) May 2012
Attempting the harder line on obstacle on Fins n Things (c/o sexy6chick) May 2012
Video going down Whale's Tail on Tiptoe through Hell, Moab, UT:
http://www.youtube.com/watch?v=rHaqPRqDyFc&feature=youtu.be
New custom bumper Stage 1 (can only afford this much so far. Stage 2 will include fender protection) @Winnemucca Mtn, NV (07.2012)
The rest of the bumper (almost done, needs paint and tabs for Rigids) (01.2013)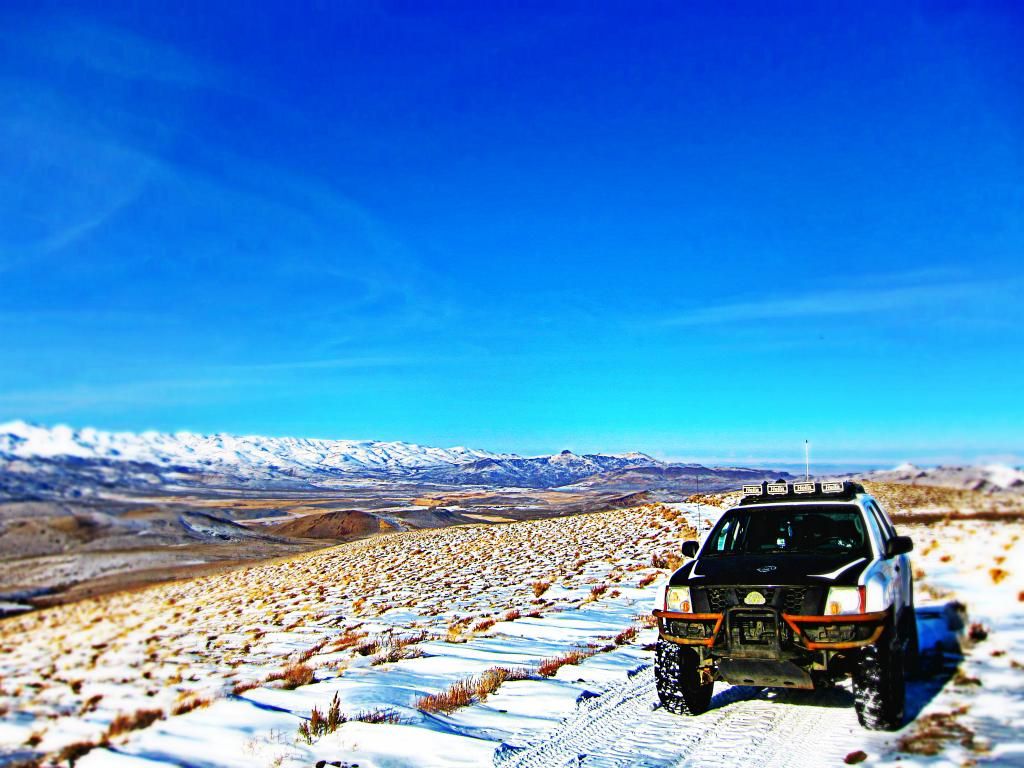 Taking a break and making use of a bedlined hood.
(@Tiddy Springs trail, Silver City area, ID)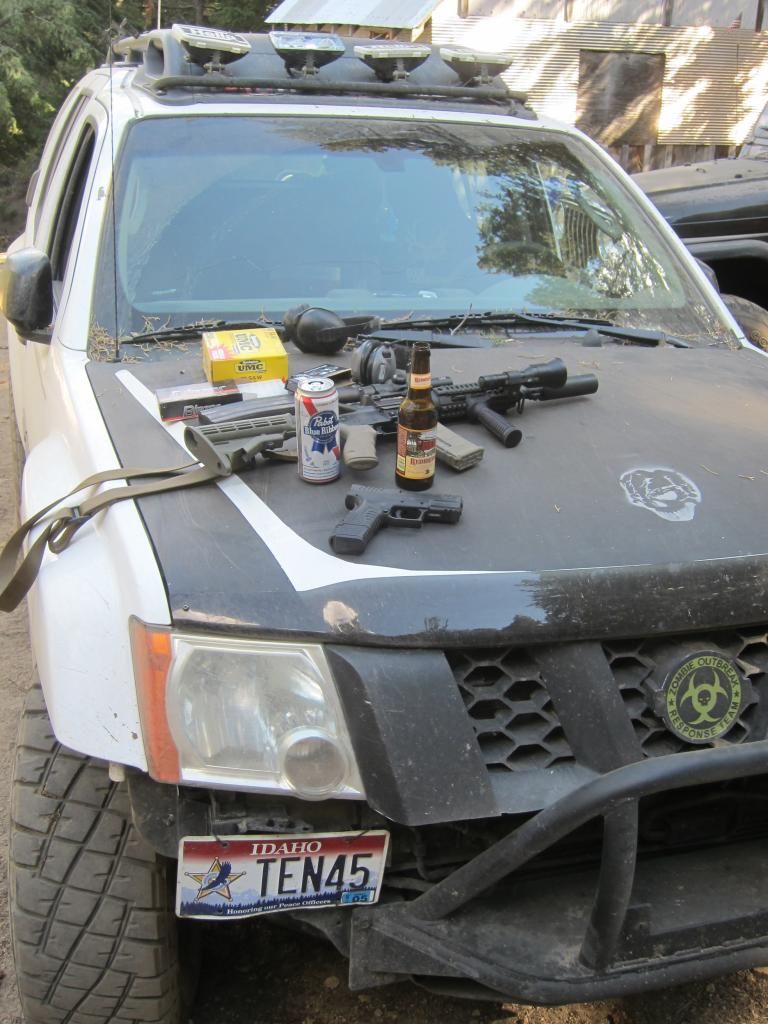 Poser shot near Jarbridge, ID/NV (06.2012)
Front suspension (09.2012)
Stickers! (01.2013)
My X & I (@Celebration Park, ID) (01.2013)